Spectrum Store
Internet service provider Spectrum Store, 3320 Silas Creek Parkway Suite AU-528, Winston-Salem, NC 27103, United States:
220 reviews
of users and employees, detailed information about the address, opening hours, location on the map, attendance, photos, menus, phone number and a huge amount of other detailed and useful information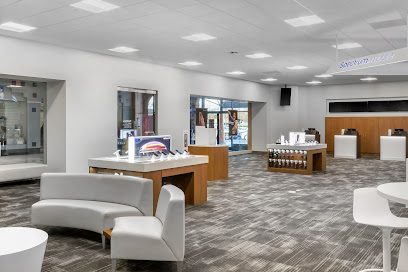 Address:
3320 Silas Creek Parkway Suite AU-528, Winston-Salem, NC 27103, United States
GPS coordinates
Latitude:
36.0697993
Longitude:
-80.3008357
reviews Mark Cydrus
Does stay stocked with inventory. Can always find what you need.
9 hours ago Aaron Stodola
Very great customer service!!! I was able to get my internet box very fast after placing the order online. And I went to pick up in store. My internet didn't work yet for the weekend of memorial day. But I was able to get an appointment for a technician on Tuesday. So pretty much, there were very helpful people that I talked to over the phone. And when things were not working they were very accommodating.
2 weeks ago Shsh Dbsh
I am not a patient person at all....I hate waiting. Spectrum is mostly ALWAYS busy... HOWEVER....you can make an appt and be seen right away....your name goes to the top of the check in list. Great idea Spectrum. 5 stars for you
3 weeks ago Masha Key
I have been waiting for over an hour now, and there's only one person working, and probably over 15 waiting, I'm here to return my equipment, and be done them, but not even that they're professional enough to get it done. Went by AT&T and as soon as we walked in we were greeted waited for about 5 minutes, and had everything done! It's time for Spectrum to rethink they're training and think about the customers a bit more!
3 weeks ago Jennifer Parnell
They moved so I tried calling the number there no actual direct line to building online or on here. It just say mall but o wanted to know what part of the mall they are had to dive 3 times to 3 part of the mall to look for them. Other then that the location very high tech very cool I went in and out in 2 min at the kiosk to pay my internet bill. Very helpful super fast. The staff help me quick and answer my question.
4 weeks ago Pienoel Francois
I went to exchange a modem at 11am on Friday, January 15, 2020. I was 4th in line. There were two people working behind the counter, and a greeter (who was very nice) and..no exaggeration..5 (yes FIVE) other employees walking around with clipboards, dusting, and doing who knows what. I waited 1hr and 15 minutes to be called. The woman switched out the modem in 2 minutes and then spent time trying to sell me on additional Spectrum services. How does it take almost 90 minutes for them to service 4 customers? I watched two different customers stand up at that counter for over ONE HOUR each. No equipment was exchanged by them. It was all conversation. It is obvious that they could have done it all by phone. How about dedicating one station to those who only need equipment exchanged? The employees behind the counters had two speeds..Slow and Stop. After they would finish with a customer, they would literally disappear to the back room for a good 20 minutes. I swear, I thought that someone was filming a hidden camera prank show. No one could be that slow. When I left, there was a line out of the store that reached all the way to the outside of the mall.
5 months ago shayla Nickerson
Well we all know how much fun it is going to the cable store and I am glad that I made a reservation only waited 30mins a few people seen to be upset that I got called to the front desk but I will say the young girl that waited on me was as nice as she could be I felt bad for her she was under a lot of pressure. I turned in mom's old equipment and got new equipment for her new room will hook it up tomorrow and hope for the best.
1 month ago Jacquelyne Anderson
Needed a couple of remotes. Was in and out in under 5 minutes even though they were busy. Friendly and helpful.
1 month ago Mingze Wang
They saw three of us who needed to turn our modems in but they're too interested in selling. Might be part of the reason we're leaving in droves? If you're a current customer, they have NO time.for you. F.A.C.T.
2 months ago Tc Thompson
My internet wont stay online. A tech came to my house to say it's fine but most of the time my internet won't even come on, If you play video games or want a stable internet, stay away from spectrum
4 weeks ago Tina Eaton
Very unhappy with spectrum. Customer service told me one thing and then I go to the store and bear something completely diffetent. They were not friendly and didnt want to give me any options to save me money. I cancelled my internet service and Im gonna cancel my phone too just because they have no idea what good customer service is. Bye bye Spectrum, hello at&t.
4 weeks ago Haroun Rage
Fast service with a smile. Had to bring in my router because it stopped working. Got a fancy new router.
2 months ago Anthony Longoria
Wanted to change plan to save a little money and they just tried to upscale.
3 weeks ago annette berry
Took a little long. Wish dvr was accessible from all boxes.
1 month ago Chevy Rogers
Quick and efficient service with good Covid protection in place.
1 month ago Alvaro Rojas
A -1 help Everytime I go here to pay my cable bill so far. ????????Up and a ????.
3 weeks ago Earl Williams
I made an appointment today to meet with a representative at this location. I received a confirmation email and arrived at my appointed time only to find a note that said the location is closed and customers should go to the Hanes Mill Rd location. An incredible waist of time and typical customer no service. Why require appointments, confirm appointments to a location that is not operating?
6 months ago Margaret Dalbey
I made an order for just cable and Spectrum sent me mobile phone, Wi-Fi and a box to put on my TV because my TV is not a smart TV. I would not recommend Spectrum to nobody. I am ready to drop them myself.
2 months ago Scott Cleveland
I added Spectrum services over the telephone with a representative in less than 10 minutes. I was told to google a location for equipment pick up, but after going to the 360 E Hanes Mill Road location was greeted with a sign of closure. I then went to the 3320 Silas Creek Parkway (Hanes Mall) location and waited two hours before being serviced. I asked the greeter if the systems were down due to not seeing any movement of customers coming out of the store after waiting 30 minutes. I was told due to COVID-19 they are limited on staff, customers don't remember their password when being serviced, and that they were going to take time with every customer. A simple no our systems are working would have worked. I say all that to say...if I could get better service through another provider I would. The customer service is the same that caused me to close my account in the first place and after establishing my account back see much has not changed. If Spectrum had real competition then someone in corporate would really make the customer service experience a lot better!
9 months ago Noel Aviles
They take forever to answer the phone, the internet sucks, and I've not had a good experience with them.
1 month ago Bryan Boss
2/5/21 4:24PM Just signed in at Spectrum store in Hanes Mall. My wife is waiting in car bcuz all I have to do is swap the remote she picked up yesterday for one that works. Sat down - 11 customers all waiting 2 at a rep's desk. We'll see if all the complaints bear out. Placed remote on table - obvious to any rep with a brain. 4:34 Rep helping another asked me "How're doing?" Seemed to listen to my muffled reply. 4:38 I caught the eye of a Rep cruising the store. Told her what I needed & gave her old remote. 4:40 Another Rep found me. She had my replacement but held it back so she could completeca survey. I asked "How long bcuz my wife..." She said "2 min." First question was do I have cell service, then with whom, Then she pitched Spectrum cell svc. By then we had established a friendly-adversarial rapport so when I asked she gave me my new remote and I left. Not a terrible experience. Having a roving rep looking for quickies is good idea - could have been there sooner.
5 months ago Helen Dukes
Wakes in, standing in line and a CS rep asked if I needed a new remote (I was holding one) and said, yes this one was defective. Informed me I didn't have to wait in the line and took care of me right then and there. Was very friendly. 5 star service for sure.
10 months ago Yanemi Sarabia
Went in to pick up SIM cards after customer service sent me to the store to start new service. They couldn't figure out how to activate them in their system. After getting the "store manager" involved they told me they couldn't help. Got home and they cut my internet off. Bunch of dummies.
7 months ago Kita Hampton
Every time I come here it's something different
3 months ago Columbia Hobby
Had a long wait and the store was very warm. My sole purpose was to replace my aged wireless router that was dropping my home network 2-3 times a week. The store didn't appear that busy but of the 4 spectrum employees I could see. 1 was checking people in, 3 were serving customers and the other wasn't doing anything. After I finally was called they tried to sell me their cell phone service, they tried to sell everyone that service. Their sales pitch to at least 5 min even though I said I wasn't interested at the start. Maybe they could serve customers instead of trying to sell us things we don't want.
10 months ago Kriss Foley
The terrible customer service extends to their store front presence as well. So glad to be done with them
5 months ago Sarah Waters
I would not recommend to anybody they have been charging me for the last couple months for somethen I already paid and when I spoke to the representative in person she had no clue what I was talking about very unprofessional, anybody but them
7 months ago Lazari Ol
After 2 hours of waiting..there was still 5-6 people ahead of us & they had been there 45 min to an hour b4 we arrived.. WE LEFT
3 weeks ago Nel Bonilla
Just recently signed up for spectrum's phone service and I didn't use a lot of gigabytes in my previous cell service I used one gig a month and now with spectrum I'm over five gigs a month and I haven't used my phone anymore that I normally do. It makes me wonder what spectrum is up to. They lure you in with the $14.95 a gig deal and then somehow or another they managed to up your gigs that you supposedly used and didn't to charge you more money. Also when I signed up for the internet service the young man that I talked to on the phone, I told him that I did not need the telephone service but he added it to the service anyway and so for 2 months I had to pay for landline service. I don't even have a landline. They refused to reimburse me for that money.
1 month ago iago xalambri
It was actually a pleasant experience.
3 weeks ago Sheenna Wacker
So it's 6:30 PM on Sunday night. Had no internet since around 11:30 Thursday. Would have been nice to receive an email, text or call with explanation and expected time that internet was going to be restored instead of having to play the guessing game?
7 months ago Jeff Kaspar
This was the rudest people I have ever been to.i had already talked to spectrum by phone and all in was trying to do is explain what I wanted. And their answer was we can't do that... I just walked out and call back spectrum and I got me a new phone. Hope they don't work on commission
10 months ago haleigh burns
Staff was very helpful ????
2 days ago Michael Weber
Rude customer service. They don't care about the current at all.
3 months ago Michael Bell
Waited over 30 minutes just to return equipment. Ended up walking out without even getting it turned in. Staff kept walking off and staying in the back. Witnessed a young female "manager" be highly disrespectful to a elderly man!
8 months ago Craig Doman
If you like long wait times and reps that dont know what to do other than sell you something come to this store. Update: ive learned that it is not the staff that is untrained or inadequate but it is the company itself that has their system in such a mess that they cannot do a simple account split. The staff on the other hand is very kind, clear, and help customers the best they can with the tools provided 10/10
8 months ago Nick Avery
I've been waiting for 1 hour to pay my bills and return some equipment!
1 month ago Latoya Kimber
Employees at this location are great, but in general this company is very difficult to work with in several areas. Prices are too high, and if you want high speed internet in many Triad locations, they are your only option.
10 months ago Evan Karev
Most obnoxious, rude, people ever! My 82 year old mother tried to ask questions about her bill and the lady was rude and cut off her speaking. My mother was unable to get anything done. I encouraged mother to cut her cable. These are the WORST
8 months ago Ana Lopes
A good place to get a phone.
4 months ago Kiran More
Very sad company. Services are poor and they expect folks to put up with them
4 months ago Andrew Fullerton
Worst experience ever I give 0 stars but it's making me place one but it definitely was a 0
5 months ago Cecil Blankenship
I liked the check in system
2 months ago marek n
Good service but a little pricey
3 months ago Warren Reid
The service was prompt and courteous. A number was provided in the event of any technical difficulties and proved to be very useful.
10 months ago brett threat
Lady was not friendly. She did not record my mother's date of death when I presented death certificate and returned equipment, so after calling Spectrum regarding the bill, had to take death certificate back to her so she could record the DOD.
5 months ago Andrew Sommer
No longer exists in My. Airy
8 months ago Corey Lau
Long wait time, 1 hour. Needed to exchange my internet modem. They replaced it with an older used model. Really? Whatever! Needed a service tech to come to my house. He shook his head, "we've been told to swap out that model modem with newer ones". Obviously the right hand doesn't know what the left hand is doing. Eventually, my original problem was solved.
1 month ago Joel Sheakoski
Employees standing around not assisting customers. I have new equipment already and I just want to return the old equipment.
10 months ago Jevin Goleman
Pleasantly surprised how quick and painless getting a new modem was. No wait also.
10 months ago
Popular places from the category Internet service provider