The Pink Plumber
Plumbing supply store The Pink Plumber, 2620 Mathews St, Smyrna, GA 30080, United States:
220 reviews
of users and employees, detailed information about the address, opening hours, location on the map, attendance, photos, menus, phone number and a huge amount of other detailed and useful information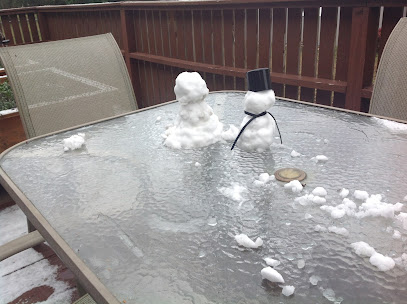 Address:
2620 Mathews St, Smyrna, GA 30080, United States
GPS coordinates
Latitude:
33.8887923
Longitude:
-84.5059554
Location on the map
Reviews Jumoke Coker
We had found a water seeping from around the baseboard in which was determined to be a "slab leak". Called The Pink Plumber in which we have used before. Thomas came out and called an Expert in to locate using top of the line sonar equipment to locate the leak underground. Because of logistics, we scheduled the Pink Plumber to come out a few days later. Thomas worked intelligently and diligently to dig up the location of the leak, quickly repaired the leak and sealed the hole back up. Thomas was very knowledgeable and very customer centric. I give him 5 stars as well as the Pink Plumber for having a tech like this! We will be using Pink Plumber in the future because of the positive experience that we had!
8 months ago Tiffany Elam
In 2016, I hired Pink Plumber to pump my 1500 gallon septic tank and distribution line. The techs came out, used a backhoe, and pumped the tanks. I was asked to check my internet connection because the tech thought he had broken a cable line and checked my gas. My cable/internet connection was working, and Xfinity said that the line was dormant and the gas wasn't hit either. In 2021, I called Pink Plumber to pump my tanks again. The tech, Cody, went over his spiel where he gleefully said that any damage to my property, I basically would hold them harmless, and they would not be liable. I signed the waiver because all went well in 2016, and Cody hit SEND on his iPad and said he just sent me a copy. From inside, I watched Cody talk on his cellphone as he used the backhoe to excavate 18 inches of soil. After the tanks were pumped, Cody asked me to check my internet because he had broken the cable line. I explained that the same orange line was broken in 2016, and it was dormant, and I also told him that the tech had asked me to check the gas line – both were good. The next day, I turned on my sprinkler system, and water gushed everywhere. I called Pink Plumber and told them the issue and asked that they have Cody call me. He did. I asked him why didn't he mention that he had broken the irrigation line, and Cody said that I told him the cable line had been previously damaged and because he checked and no water was coming out. (No water was coming out of the line because the sprinkler system was turned off). I think all homeowners would agree that mentioning a broken cable line vs. a broken irrigation line—the latter holds more weight. I asked how did he manage to break the irrigation line when the previous techs did not. His response, I didn't know it was there. Well, neither did the 2016 techs, and they managed to operate the backhoe professionally. Cody cost me $500 for the repair, in addition to the $249 septic pump fee. I will NEVER hire this company again. I also requested pics from the office, and they sent me six. None of which shows the broken irrigation line, but Cody clearly took pics of the dormant broken cable line. However, not knowing, I had snapped a pic from inside my home, and it shows the broken line (it's a PVC pipe). Homeowners beware! That liability waiver gives techs the freedom to turn a $150-$250 job into your worst night.
9 months ago Troy Woodruff
I wish I could give a zero. Jeff the manager is a complete you know what. I had repairs totaling over 5,000 for services on 1/13/20 & 3/24/21. After the second visit, sewage was flowing from the area previously repaired. After coming out on 6/1/21, the technician says I need about another 10,000 worth of repairs. Talk about a gut job. Also he ripped my irrigation line which he was clearly aware of both times. I called the company and Jeff refused to take any responsibility and repair the line. Also he was insanely rude!!!.
8 months ago laxman karateschool
Beware of your technician, the first thing they want is your signature on a damage wavier. They are highly trained in selling you services and things you don't need.
10 months ago Tracey Hunt
Jim from Pink Plumber wears a Superman cape. He just repaired our 60 year old blocked and broken sewer line - big job. Jim was highly-experienced, knowledgeable, and consultative with repair options. PP phone rep was courteous and prompt with follow-up and time line for appointment. FULLY satisfied. What a relief to have that fixed and at a reasonable price.
1 month ago Jasmine Castro
Update 3/30/21 A representative from The Pink Plumber contacted me today about our concern. It should not have taken 4 days to return a phone call from a customer. David, technician, was scheduled to assess the sink hole over the septic tank. He arrived early, understood our concern, and immediately addressed the issue. Furthermore, he took the time show me exactly what had occurred and action that we can take if needed. Thank you David for following up. I upgraded my review to 4 stars. We have contacted The Pink Plumber 4 times since last Friday about a concern following service that was provided at our home. To date, we have not received a return call. A total disregard and lack of customer service. We expect better.
11 months ago Phillip Jehly
We had David P. (Atlanta office) out here today to pump our septic tank, some repairs, and preventative maintenance. Excellent service!! David P. was VERY knowledgeable and explained things so that I understood. David P. and Steven did a super job!! I will only have THE PINK PLUMBER take care of our septic tank! I highly recommend this Company!!
2 weeks ago poojitha vasireddi
They advertise a special on their site $149 septic tank pump and tell you nothing else. I asked about price When they arrived they said OH that $149 is if you have it pumped every 3 years. They would say nothing about price till they got here. My tank is overdue to be pumped and then they knew it would be 500-700+ Amazing with looking at nothing the price was way up. I told them to leave. I'll find someone whos honest and will stick to a quoted price.
10 months ago Tracey Billingsley
I would definitely use The Pink Plumber again! TJ was very thorough in his review of my water heater. He explained everything in great detail and in a way that I could understand. He took pictures and gave me a lot of information about my water heater. I'll definitely use them again and would ask specifically for TJ.
8 months ago Tereasa Brady
What a waste of time. I needed a plumber to install about 5" of PVC pipe and a p-trap and was quoted $1,200 to complete the job. Material cost-approx $20.00. Labor cost est. 100.00.... I have no idea how the estimate was 10 x that. It was clear he did not want to do the job and purposely quoted me so high. When I asked his only explanation was "I need to rip everything out and redo it all" Not sure why. Everything worked fine before. Even if that was the case, a $1,000 to install a sink. Not only did insult my intelligence and waste my time today, you cancelled my original appointment yesterday. You have lost a customer for life
11 months ago Robert Rogers
Michelle K. my service Pro, was exactly that, she is the true meaning of Professionalism , she was very knowledgeable of the current situation with our hot water heater, she was able to access and give us a full honest complete evaluation of what we were facing, and also spoke with us about The Pink Plumber's Advantage Plan, she was patient, caring & extremely pleasant, it was our pleasure to have her as our Service Pro. if we need assistance again, I want Michelle.
9 months ago Scott Tankey
We had a water main break in our yard. The Pink Plumber was quick and attentive. Darrin, our technician, was extremely knowledgable. He offered great advice. The estimate process and easy and efficient. Darrin even had great advice for the water pressure issue we had with our master shower. Thank You! The work was finished in a day. All were super professional! I wish we would have used Pink Plumber for all of our other plumbing issues.
1 week ago Joseph Merryweather
Needed work done getting my septic tank cleaned and serviced. First, technician came out and stated that his truck was to big to make it down the driver and was told a smaller truck would be sent to complete the job on the same day. Waited an entire day and at the last minute they canceled on me . Office personnel called to reschedule for the following day and the technician Darnell came and automatically said "can't do the job because if I get stuck, I have to pay for towing and I'm not risking it". Called the the main office and explained the situation and I was told that Jeff the service manager would call us back. 24 hours later no follow up. The customer service and professionalism is below standard and wouldn't recommend. A simple call from Jeff the service manager would have resolved this situation.
1 month ago Bea Pol
After an estimate of $2400 dollars regarding a repair of a leak in my crawl space, I actually fixed the problem with a cap from HD that cost $4.50. I would not recommend this plumbing company for a repair to anyone
8 months ago Adam G
Ripoff, overcharge for cement lids by 250, massive overcharge for root killer, and they leave a mess, they don't smooth the dirt out, they leave trash, and I think they are a scam. I will never, ever use them again.
8 months ago James Tate
Made emergency appointment, took the day off work. They call to CANCEL- saying they cant empty their truck. They only have ONE truck?? No manager will call me back. Customer service is out of someone house not even at an office. ALL VERY unprofessional- kind of glad they didn't come to my house no telling what they would do to my system
10 months ago Katherine Chie
Wow from the services person to the services manager, these guys are very rude and unprofessional. After waiting a week for the services, the service person Brian quoted me almost twice the price I was quoted because he said my tank is over full. I said ok my tank is over full but a 1500 is not going to 3000 .He actually said that "you know your tank is over full so you should not be negotiating. I said ok. He started covering the holes like he did not want to do the work anyway. I asked he why the attitude. Well, I called the company to send someone else and the services manager call and he was even worst than the services person. These guys are unprofessional and rude. Stay away from them.
10 months ago panna yasmin
We only wanted them to come pump our septic tank. They broke 4 sprinkler pipes and numerous spindles on our deck. They then told us that our concrete baffles were out of code. We should never have passed inspection, the tank hadn't been pumped in years (we have only been in house 5) the company who did inspection for sale of house wasn't even certified!! We had no clue. So 4500.00 later and I talked to the Governor s office and all lies!! So now disputing charge on card and filing complaint with Governor s office
10 months ago eshwar persaud
Mr. Singh provided excellent service at our Sandy Springs rental property (maintainence and repairing the septic system). Very impressed with the professionalism and expertise provided by this company and Mr. Singh. Definitely will use again and reccommend your services to others.
1 week ago Kamal James
Wonderful, fast, informative, pleasant, respectful, efficient,.....I can't say enough good about my experience! I called and they came right away. I would highly recommend them to anyone. You might find it a little cheaper somewhere else, but you won't find it better!Thank you Cody for taking such good care of us! He's the best!
4 months ago Cindy Alderink
Sharp ! explained the issue and what directions I need to take to get the job done. I highly recommend
11 months ago Dillon Corbridge
We are military and stationed out of state. I was advised by Megan that i have to be PHYSICALLY present to sign a paper for them to pump /inspect a septic tank ( i need this done in order to sell my house)> I advised my agent would the there. Nope, I have to be there as the owner. okay, let me take time off work and pay hundreds of dollars to fly during a pandemic to a different state to be present for a less than $200 job . No thanks. Now , here is the icing on the cake , THEY HAVE DONE IT BEFORE and I was not present -- my renters were there. LOL .
6 days ago Tallie Medcalf
If I could rate less than 1 star I would. The customer service is horrible, especially from Tech Surjit Singh. He was unprofessional and very confrontational. The first tech that came out even made a comment concerning how my tenants ethnic background may have contributed to the amount of grease found in the tank...."blacks have oily hair and skin". They completed a septic tank job for me a little over a year a go (over $600) only for the same issue to occur again where now they are claiming it's another issue. I am now being quoted over $9k. What a joke! One of the charges is for a permit that the county has quoted at $170 but Pink Plumber has quoted at $382.95. I will be seeking legal counsel in this matter because they have proven to be untrustworthy and charge for work that should've been completed initially and/or work that they are not doing.
11 months ago Kyle Nystrom
Do not use the pink plumber in the Atlanta Georgia area they are very unprofessional I set an appointment with them on Saturday March 27th they set the appointment to be here Monday March 29th between 8 and 12 and they call me at 8 on Monday morning and tell me they do not service the Flowery Branch area anymore totally unprofessional do not use this company I will be calling the WSB Atlanta radio station that they advertise on and let them be aware of how they treat their customers
11 months ago Jamie Sassaman
Scheduled a septic service and inspection as part of a property sale and both times they cancelled last minute without an explanation. This second time they told me a manager would call and apparently they couldn't be bothered to dial the phone. Very unprofessional and wasted 2 days of my time while I waited for them to call and show up. Apparently they have gotten too big to be bothered with basic honesty and customer service.
1 month ago Sara Duban
On April 1, 2021 I had a technician named Fadil Krantic to come out to unclog my kitchen line.My husband inquired about the hydrojet system instead of using the snake.He told my husband our pipes were too small and flood the house.Ater attempting to use the snake twice to clear the clog we were told he would need to dig some trenches and have to go under my driveway for new drain at cost of $8321.22 and other option would be go inside and put new piping at cost of $12, 872.00.I got ripped for amount of $511.00 for nothing. He did not unclog the lines. I got in touch with another plumber who used the hydrojet and unclogged my line.The Pink Plumber states Company shall do all work in a competent workman like manner.This company sent an incompetent technician out to my house who does even know the latest techniques used to unclog drains but willing to charge outlandish quotes for work you do not need. I will let every one I know "Do Not Use this Company for Anything. E. Bonaparte, Lawrenceville
10 months ago John West
Don't use. I repeat Don't use. I thought that I was going to pay 150 for septic tank pump. It was 400. They give me a grocery list of things that I need done. Let a small business septic tank company look at the quotes and the pictures. Many of the things, they said that I needed I did not needed at all. Watch them while they are working on your septic tank. They told me my drainfield needed replace or repaired without inspecting it properly. DONT Use the Pink Plumber. They got in trouble once before about the false advertisement. of the price of a septic pump.
1 week ago Jake Lozzo
Great service today from TJ!! Not only did he install a new faucet for us, but he was also very professional, gave us great maintenance tips, worked efficiently and neatly, and explained everything so clearly! We are 150% happy with the service!
2 months ago Tyler Mays
I had the pleasure of meeting TJ to day, he was prompt, was very professional, expert in his field, friendly and tidy I would most certainly choose TJ from The Pink Plumber for any future plumbing issues I may have, Thank you
1 week ago Tis Rachel
Thomas and his team replaced the sewer line at our house . We were very pleased with the professionalism and quality of service provided. Thomas clearly knows what he is doing and we would highly recommend to everybody that they hire Thomas to do any of their plumbing work. He ranks a perfect 5 out of 5 . He is that good.
6 months ago Anthony Hollins
Unfortunately I have to write this, but I think it's important to know that this company refused to work with me because I didn't own the property out right. I was hired by the owner to do the job of dealing with the venders and working with them. I'm sad to say this but I can not recommend or nor would I ever use this company on my personal homes. The dispatcher was rude and unprofessional and would not allow me the opportunity to speak with someone with authority or common sense that understands how companies work.
2 months ago danny Rey
Pink Plumber is now my go to plumber.My former plumber believes plumbing problems do not happen on holidays or weekends.Thank you Pink Plumber for having 24/7 service.Michael was outstanding....Polite,Professional, took Pride in his work ,was Prompt and Pleasant.Please let him know he was greatly appreciated by a very satisfied customer. The office lady was extremely helpful also. Thank you PINK PLUMBER!!!!
7 months ago Kim Cumming
Ephantus exceeded all of our expectations. He was timely, profession, and efficient. Explained the how's and why's of the work don e throughout the entire process. He was respectful of our property and of our privacy. We would recommend him and The Pink Plummer.
1 week ago Debbie T
Cody and Darnell came over expecting to just pump my tank. We had back flood issues the night before. After inspection it was clear, my tank was 4ft deep of "sludge". Turns out my pipe from the house to tank was broken as well and my leach field out flow from the tank was broken letting solids out clogging the drain field. Cody and Darnell explained all this and showed me what was going on. They did a great job! Every thing is working now. I can shower and poop with no back flow. Great guys and great company. I will call pink plumber in 4 years and beyond for my septic tank needs. Plus they did a great job doing all they could to save my bushes. Thank you so much Cody and Darnell.
2 months ago Janet Soucie
Excellent service. The manager Frank, took the time out to explain everything. They came out and fixed the problem. Previous companies were trying to charge me thousands of dollars. Brian my serviceman was professional and explained what needed to be done. This is the company that will always be honest and will not try to scam you. Top notch company!
10 months ago andrea cross
Do NOT use this company. We used them in 2019 for septic problems. They gave me a whole list of things that "needed" to be done to fix the problem. Charged me over $2000. Now less than 2 years later we are having the same problem. Wasted money!
1 month ago Xia Reyes
Fadil arrived on time (actually a few minutes early!). He was friendly, efficient and thorough. He quickly assessed the damage, fixed the problem and gave us an honest assessment of future work that will need to be done, but he didn't try to upsell us. Fadil was knowledgable and also provided cards for other companies we'll need to work with (mold mitigation, water removal, etc.). I will use Fadil and the Pink Plumber for any future needs.
6 months ago Jordan Barclay
Called the Pink Plumber on Friday and left a message detailing the septic problem. They called back within 10 minutes to set-up an appointment to have the tank pumped on Saturday afternoon. Saturday morning they showed up before 9am to review the issue and pump the tank. David and Josh were upfront about what each problem would cost if certain issues were encountered. This was done before they ever started the job. The were very upfront and honest, so there were no surprises when they started working. They took before and after pictures to document "as found" and "as finished" conditions and explained again what they were doing with each step of the process. With them there was absolutely nothing left in doubt. After they were finished cleaning up everything, David wrote up notes for their file. He then went over all the notes with us before they received payment and left. (A percentage of the fee goes to fight breast cancer). Would we recommend The Pink Plumber for your septic issues - you bet! David and Josh were great workers and we highly recommend this team for your septic needs.
9 months ago jason smith
Only positive thing I will say about this company is that they have a young lady named BRITTANY who schedules appointments for them and SHE is amazing. Her politeness, professionalism and customer service skills are top notch. We scheduled an appointment for them to come to our home. They were gone so quickly my husband said he feels they really didn't want to do the work and that we'll never call them again. And he usually never comments on bad service.
9 months ago Cady Porter
Technician came to our house to pump our septic tank and before he even went to the tank he said it would be more than the $149. I was charged a total of $2,164.27. This company is a rip off. BEWARE I will never call them again. I did not do my research but this will not ever happen to me again. They up charge everything. Technician wanted to replace my lid for additional $1,000. Charged me $1,000 for de-rooting but of course I did not know any better. This company will take advantage of you and over charge you. They do not even deserve 1 star
5 months ago Adeola Adedokun
Jason provided a through inspection, key explanations, and good advice. I really appreciate his candor and concerns. The crew he brought to do the work was provided explanations while digging up the yard. Thanks
7 months ago Liana Pinard
David and his team did an outstanding job on our property. They were very professional and knowledgeable in solving major issues we were experiencing. While taking care of business they carefully and thoughtfully explained their findings and went over pricing before continuing. Their personal interactions with us made us feel very glad they were there. They really went above and beyond. David and his team are professionals that we highly recommend. Excellent Job - 5 Star
9 months ago Kiarie Brook
The Pink Plumber has a valuable team member named Cody Evans. Cody and his assistant displayed professionalism, superb knowledge, and responsiveness in working on our "Ferrari" septic system. They did an overall inspection and made sure that we had a full understanding of this dynamic system. I will definitely recommend this team and The Pink Plumber. Thank you!
9 months ago vineeth bangera
I DO NOT RECOMMEND......!!!!!!!! called to have septic pumped, gave good price. came out and adjusted to over $3, 000 more. Could of had a new septic and line put for same price. They will UP charge you to the max.
7 months ago Obrianna Vine
Just had the Pink Plumber out same day to fix leak in tub that went through ceiling drywall. Darrin Ross was on time, courteous, explained the issue and fixed problem right away. I have used the Pink Plumber before and recommend them for plumbing issues.
3 months ago Toni Jurjevich
Call the pink plumber or click the link and watch your money go down the sink!
8 months ago Dante Scaglione
Setting up an appointment was quick and easy. The technician arrived on time and was very professional and courteous. He was able to identify and resolve my plumbing concern with ease. Thanks Pink Plumber!!
7 months ago Nathan Scarbrough
I have used The Pink Plumber twice on emergency weekend calls (nothing ever happens during normal hours). They sent the same technician, Mr. Fadil Krantic, both times. He worked incredibly hard and finished installing a new water heater while I would still have been at Home Depot picking one out. I definitely recommend The Pink Plumber.
11 months ago Verizon Wireless
I continue to be impressed by this company and the plumbers they have sent to my home. I had an issue that 3 other plumbing companies could not figure out. Pink plumber must have an algorithm for hiring the most skilled professional and nice plumbers. Not only did they actually eventually fix my issue but they were also very reasonable with the charges considering everything I had gone through to resolve that issue. Their plumbers are very knowledgeable and they not only help address my problems but they also teach me how to prevent future issues. They are very professional and they seem to earnestly care about people rather than only caring about their bottom line. I highly recommend Pink Plumber.
7 months ago Lori Wilhite
Darrin was professional and his work was amazing! Will recommend him to all my friends and neighbors.
4 months ago
Popular places from the category Plumbing supply store