YourRepair
Contractor YourRepair, The Mill, Congleton Rd, Talke, Stoke-on-Trent ST7 1NE, United Kingdom:
220 reviews
of users and employees, detailed information about the address, opening hours, location on the map, attendance, photos, menus, phone number and a huge amount of other detailed and useful information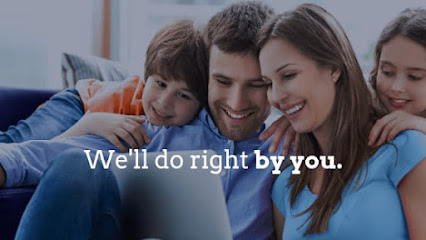 Address:
The Mill, Congleton Rd, Talke, Stoke-on-Trent ST7 1NE, United Kingdom
Website:
yourrepair.co.uk
GPS coordinates
Latitude:
53.0892703
Longitude:
-2.2581041
Location on the map
Reviews Abood Albannna
Replaced my British Gas cover for heating, electrics and plumbing with this company. They have been excellent. Prompt, helpful and efficient in getting problems sorted. Local tradespeople do the work and they have been great, quick to book …
4 months ago Gavin Gibson
On time, very professional and helpful.
5 months ago Chris marble
Your Repair customer service team is breath of fresh air . The whole experience was great and fruitful. Upon logging the call an engineer/plumber was around within a couple of hours . The plumber failed to find the source of water leak and …
4 months ago Luke Lussenden
This is my first year with Your Repair. Their prices are very competitive & service better than most well known companies. I had my first boiler service today and the service engineer telephoned ahead of time to tell me what time he would …
5 months ago Randy Allan
Performed a Boiler service, up to date service, no problems apart from a possible pump replacement in the near future. Engineer was Covid compliant and carried out the work properly. Very happy with service.
4 months ago A B
recently changed by boiler maintenance contract with Your Repair not only have I saved lots of money they were super helpful at coming out to do the annual service at a time and day that suited me the service engineer had P P E was friendly …
4 months ago Kayla Stone
This was a visit for annual boiler service under the terms of our insurance. I expected a perfunctory examination but it was quite the opposite. Very professional and detailed checking of the two boilers that we have. The team were skilful, experienced and friendly. Very impressed.
4 months ago Eligio Avila
We changed our boiler cover after coming across a more comprehensive and reasonable cover under YourRepair, and it was indeed a good decision! We recently lost our hot water! It was a pleasant experience starting from the time we rang re: …
7 months ago Ruth Mathew
Just had a visit from one of their locally licensed engineers for our annual boiler service, and the service was exceptional. They were professional, courteous and got the job done, even helpfully going through the process and giving tips …
5 months ago Rebecca Rosenberg
Phoned to make sure I was still available (from booked appointment) and arrived within 10 minutes like he said he would. Came to do a Boiler Service. Straight on to it and all sorted in about 30 minutes. Ran me though what he had done and …
5 months ago Milan Brlik
Just had my first Boiler Service arranged through Your Repair. The engineer they sent Jack was brilliant, very knowledgeable, and local, wouldn't hesitate to use them again. I was kept fully updated on time of arrival. So glad I changed to Your Repair, great service so far.
6 months ago Melanie Waterbury
Good to speak to a real person who was very helpful and I was able to join your repair. My son has had good service from you so on that basis I decided to join. It is nice to know that someone will come out if needed
5 months ago Asad Rehman
The engineer's (Neil) communication was great, he kept us informed with time of arrival. Once he got here he did the yearly boiler check and after explaining his work, left. Quick and effective. He was very professional and chatty.
5 months ago devin martin
They undertook a gas bolier service check. There was two reps were I was only expecting one. They checked that I was comfortable to have two men in my home as a single female occupant. Very professional and efficient. They did NOT check the gas fire, which I thought was part of the appliance package.
4 months ago Sofi Chan
Very polite service man. Best thing he arrived on time to the second. Really like this company, they treat you with respect , listen and sort out problem. Other well known companies have either taken days to turn up or told me to pay. Your repair is well worth the little extra to pay as you get full service from them.
5 months ago Eugenia Robinson
Time effective yearly boiler service reliable and covid safe engineer
4 months ago Debbie Kline
Customer service is second to none. Honestly, for comprehensive boiler cover, they offer an excellent service compared to leafing names that I would never touch again due to horrendous customer service. I highly recommend using the service if you like the peace of mind, good customer service and courteous engineers that are freelance.
5 months ago Julian Hurtado
I received an email saying that an engineer was in my area if I wanted to have my yearly boiler service done. I rang and got straight through to the engineer - he was able to visit me that day and arrived within two hours, texting me to let …
6 months ago Soy Yo
Turned up on time, very impressed how they just got on with the boiler service. Received the certificate while they where on site. Very Professional, I would recommend Your Repair to anyone
4 months ago Larry Smith
Good IT to make it easier to use. Clear communication Unfortunately my boiler flu wasnt covered and I had to have a new boiler and so ceased my cover
4 months ago Thirukkumaran Srinivasan
I had hassle free, professional, timely response and prompt service to repair the issues with boiler I plan to extend my cover to other aspects of home care and would recommend to my friends
4 months ago Nancy Wood
Boiler insurance and annual service. Excellent value. Free annual service, which is arranged at a convenient time for policy holders. Engineer arrived on time, very polite and efficient. No mess and covid safe work practice. Can not fault the annual service visit. Highly recommended for safety, peace of mind and value.
5 months ago Michael Carter
Recently enrolled with Just Repair for boiler breakdown and service. Good price deal fixed for 3 years on a boiler older than 10 years when compared with my previous breakdown provider. Engineer arrived very promptly to undertake …
6 months ago Yasir Arafat
I have been using Your Repair for my boiler insurance for the past 3 years. I stay with them as they have been no hassle and kept my payment the exact same while I have been with them. The annual service is contracted out but the guys that …
5 months ago Carol Nolan
Been with YourRepair for over 2 years. So far so good. Boiler is serviced annually by local Gas Safe engineers. Email is received beforehand with engineer contact details. Price was very competitive and fixed for 2 years. Happy customer.
5 months ago Isaiah Vargas
I started using YourRepair back in 2016 for an emergency boiler repair, and I've relied on their boiler and heating cover ever since. I like that I can manage my account and cover through the website, without having to call up and navigate …
5 months ago Susan Abbott
Don't know how they got 5 stars but I'm guessing it's because people are thrilled with the boiler annual service. Try them when things break down and you'll see a different side. Boiler stopped working they had someone round in two days. …
5 months ago Levi Painter
From the service on booking with the engineer for a boiler service to the fact that the service was booked for 2 days later on a Saturday for a one hour arrival time slot, everything about the engineers visit was outstanding. In fact, he …
5 months ago Cynthia Patrick
I have the cover no 5 and I locked myself out but thank goodness I had taken out the total package. They handled my problem quickly and efficiently and the locksmith rang 25 mins before he came. I could not recommend highly enough. I used …
5 months ago John Canfield
Boiler service. Very quickly done. Thankfully, not had to call out YourRepair to fix anything yet.
4 months ago JT Turner
I must say that I am highly impressed by the service of your repair and especially gas engineer Scott and Chris who were amazingly professional people and good human being. I am impressed by their manners and dealing with clients.
5 months ago Evelyn Howard
If repairs needed they are easy to contact and very responsive. Professional service. Also proactive in contacting you to arrange boiler service. The engineers who attend are professional, polite and thorough. Recommended
5 months ago james martin
The engineer can to do a service on the gas boiler, was courteous and made allowance for the fact that I was on isolation prior to a forthcoming hospital procedure.
4 months ago Larry Nelson
Company very polite and professional on phone also very helpful and friendly with it. Engineer again professional and in constant contact when attending house visit. Cannot fault this company.
4 months ago Analee Paisley
Great service by the contractor Ejaz… Great service by the contractor Ejaz extremely polite helpful and covid safe. We were kept informed about the upcoming visit and phoned and text prior to appointment. The engineer is a credit to this business and Gassafe. Thank you
5 months ago Rebecca B
Do check the fine print and ask specific questions about the services you need and if they're covered. Update: Had an annual boiler check and they emailed me with the name and number of the local engineer so that I could liaise with him …
6 months ago Davonda Buck
It was actually a boiler service but that was not listed. All good, very clean and tidy technician and great price for the boiler cover. It was a three year fixed price cover plan also I don't need to worry now. Can definitely recommend and will renew with this company if the price is right come renewal time.
6 months ago byron livermore
My first experience with Your Repair (Boiler Service) turned out to be a first class one. The appointment was made in good time with an introductory call from the engineer. Excellent customer service on the day from a polite & friendly technician.
6 months ago Parwis Vatankhah
Excellent service. Engineer friendly and on time. All round Excellent customer service.
5 months ago Red Man
Very helpful guy who gave good advice and tips, without touting for business, when he serviced my boiler. Excellent service and very impressed. Thanks
5 months ago Jameson Weber
Boiler service. Polite and organised. Very helpful
4 months ago Edward Roach
Very good service so far. We got a reminder for our Gas Safe certificate certificate renewal and they arranged an engineer visit swiftly. Engineer was superb, always returned the calls, kept in contact with us prior to the booked appointment , very professional. We will be recommending YourRepair to our family.
8 months ago Micalow Kennedy
Easy to book a Boiler engineer, they were very helpful, professional, and punctual. Serviced my boiler, and gave me some helpful advice. Very pleased with the service.
5 months ago Sara Nygaard
Outstanding isn't the word I would use for this company, it would be Bloody Awesome! Our boiler suffered a major circuit board problem and thus stopped working altogether on the Saturday morning. I logged a new claim with YourRepair first …
5 months ago Eric Dafop
We have a 3 year fixed price contract with YourRepair for heating, plumbing and electrics and we have just had our annual boiler service from them. The engineer who came was very polite and efficient, and arrived when he said he would even though it was 6.30pm! And he then had an hour and a half journey back home afterwards!
5 months ago Neil Larsen
Great service for annual boiler service. Had to change my appointment with engineer who did so without any problem in order to accommodate my hospital appointment. Have not had to use for any problems or emergencies but hopefully they will be as good if needed.
7 months ago Rebecca Cornell
The wee guy Al was a 1st class plumber, old style and took great pride in his work and just couldn't do enough for you. Smashing wee fella as well. I would highly recommend this guy Al, breath of fresh air.
7 months ago chad rozelle
I had my boiler serviced today and was very impressed with the engineer. I contacted him 2 days ago and arranged for him to arrive today. He arrived on time and was super friendly. Carried out the service within half an hour.
7 months ago marivelle valerio
YourRepair phoned to say they had booked an engineer to service our boiler. I was given the engineers contact details and we arranged a day to suit me. He turned up on time and was friendly and efficient. I'm very pleased with the service we have had from yourRepair.
5 months ago Tina Eaton
Cover hasn't actually started yet but called them to ask some questions following online quote and they were helpful and answered the call super quick which is always appreciated! Will see what happens come the cover beginning but so far so good. Sign up to Plan 2 was really easy and it seems pretty comprehensive for the price at £11pm.
9 months ago