Dohome
Building materials store Dohome, 888 หมู่ 11 บ้านท่าตูมทอง Mittraphap Rd, Mu Mon, อำเภอเมือง Udon Thani 41000, Thailand:
220 reviews
of users and employees, detailed information about the address, opening hours, location on the map, attendance, photos, menus, phone number and a huge amount of other detailed and useful information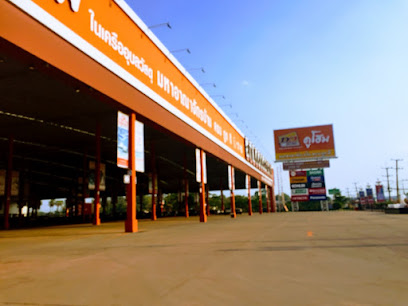 Address:
888 หมู่ 11 บ้านท่าตูมทอง Mittraphap Rd, Mu Mon, อำเภอเมือง Udon Thani 41000, Thailand
GPS coordinates
Latitude:
17.4735240
Longitude:
102.7974548
Location on the map
Reviews Tonja Long
Do Home has a good selection of goods, but the staff appear to be sharing a single brain cell between them.
9 months ago Dereck Fisk
Huge inventory. Busy. Well staffed
10 months ago tamara coke
Stay away from this place! 4 months ago I bought a solar light. They told me it has 1 year of warranty. After 4 months from one day to the next the lamp didn't work anymore. Do Home are not willing to give me a new one in return and also …
1 month ago Jessica Luftig
Great place - has everything you could possibly need
5 months ago Danielle Smith
Lots and lots of everything. Unfortunately, a large number of the staff can be very unhelpful and customer service is poor. I keep going back though because of the range of products and on the whole good prices.
9 months ago David Carcamo
Good selection of sanitary ware ( amongst many other things--- it is a huge shop ). Usually a pleasant experience shopping there.
9 months ago Christine Kemp
It's convenient but customer service is not that good ,it's prttey confusing inside but the goods are quite cheap
8 months ago Ella McGovern
Great range of products. Found things here not available in other similar stores.
9 months ago Bettina Lee
Great deal but no air condition
8 months ago Kim Anderson
Nice place for buy tools, everything for your home
7 months ago Beth Johnson
Good prices horrible service always something missing when I shop here always difficult to get things resolved always issues never make it out of the store without having to wait for at least an hour for them to get it sorted. I like the …
10 months ago Denise Gilbert
Good store when building you own home. Here a little bit more different than Global Home
9 months ago Proud Deplorable
Good place to shop for homd Improvement needs.
9 months ago Vishnu Suresh
Massive hardware store . Everything u need for home .
7 months ago Val Gllc
After spending well over 100,000 bht at the udon branch had a argument with the manager that would not return a 150bht piece of guttering that was broken when we bought it told us it was our fault for not opening the box and checking .If you want any sort of costumer srrvice avoid this place
10 months ago Lyudmila Gross
Best place for building supplies in Udonthani and you have delivery service. If you you need anything from a fridge to a lawnmower give them a visit.
4 weeks ago Isuru Siriwardana
Have most building materials and home furnishings in one stop. But there might not be upmarket stuff there.
7 months ago Satvik Kamath
Everything I wanted ????
9 months ago Matthew Benton
Huge, good prices, much to offer. My favorite for home improvement.
11 months ago Andrea Hofmeier
Good
8 months ago Darren Wall
Hardware
10 months ago Maria Rivera
Fun
11 months ago Patrick Frembs
Found the piece I was looking for.
11 months ago Harold Powell
Avoid this place. No return policy here.
1 month ago Terissa Humphrey
It got what I needed!
5 months ago Krystal Ducharme
บริการดีมากโดยเฉพราะจัดส่งที่อยู่ล๊อก10ไปรับกระจกวันนั้นพูดจาดีขึ้นของให้มัดให้เรียบร้อยวิ่งจากอุดร-พิมายของไม่มีขยับ
8 months ago Fanie Pieterse
(Translated by Google) Good staff, good advice, give me a little criticism of the cashier department. Not interested in calling the customer. Also, the customer reward points are not suitable for customers to check and follow by themselves …
9 months ago Jacqueline Spaulding
ไม่ชอบเลยค่ะ ไม่มีบริการส่งฟรี โทรไปสอบถามเหมือนจะไม่ค่อยสนใจลูกค้า ควรแนะนำลูกค้าให้มากกว่านี้นะคะ โฮมโปรดีกว่าค่ะ
8 months ago Wendell Mornan
สินค้าดีครับ …
9 months ago Mark Litchfield
…
1 week ago Trevor Russell
มีของมากมาย ราคาปานกลาง บริการดี สถานที่โอ่โถงไม่แออัด
8 months ago siamak souri
ข้าวของเยอะแยะมากมาย ยิ่งใหญ่สมชื่อ .... ดูโฮม! สุดยอดดดดดดด ... จริงๆ
8 months ago Brittany Booth
พนักงานขายดูแลลูกค้ายังไม่ดี​ ขาดความใส่ใจและบริการ
8 months ago Siyu Shao
บริการดี สินค้ามีหลาหลาย ครบจบที่เดียว
8 months ago NaNa Gipson
สินค้าก่อสร้างครบครัน บริการดี ราคาตามท้องตลาด
8 months ago Mckenna Day
วันนี้ 15-4-2564 ดูโฮมเปิดมั้ย ครับ
10 months ago Christopher Gutierrez
สินค้าราคาถูก มาที่เดียว จบครบทุกอย่าง พร้อม สิทธิประโยชน์ สำหรับลูกค้า อีกมากมาย
1 month ago Sammy Feeback
พนักงานแนะนำดี แต่แคชเชียร์ไม่สนใจลูกค้าเอาแต่เล่นและคุยกันไม่บริการลูกค้า แย่มาก
2 months ago Sean Cocuzza
ของเยอะ มีครบ ราคาถูก
9 months ago Mr Spurlock
(Translated by Google) We went shopping, did not go to ask for free, the cashier that we pay today, the page does not accept customers at all. If you are going to make a face like this on your customers, put things on your feet, it is …
5 months ago Mo Fackhani
มีของทุกอย่างไม่ว่าจะเป็นเครื่องไม้เครื่องมือช่าง อุปกรณ์ตกแต่งบ้านต่างๆเครื่องใช้ไฟฟ้าเป็นต้น ฯลฯไปดูไม่ผิดหวังแน่นอนครับ
4 months ago Bebe L
สินค้ามากมาย ตกแต่ง วัสดุอุปกรณ์ก่อสร้าง แทบครบ
11 months ago Jose Olvera
บริการดีมาก เยี่ยม พนักงานให้คำแนะนำดีเยี่ยม good service????????????
3 months ago Fred Macvicar
คนน้อย ตรวจวัดพร้อมเจลล้างด้วย
1 month ago Jacqueline Judd
…
10 months ago Christine Chater
สินค้าใหม่ๆหลาย คนทำบ้านควรไปตรงนี้ครับ
3 months ago Ben Powell
ราคาไม่แรง แต่แคชเชียร์ที่เป็นห้องรับรองด้านนอก บริการแย่ทุกคน
1 month ago KO Opoku
สินค้าราคาถูก …
8 months ago soapy Jay
ช่วงนี้ลด​ 50​ % เครื่องใบ้ไฟฟ้าราคาถูกมั่กมากฟ
1 month ago HelenAnn Johnston
คือดี สินค้าดี บริการดี ตอนรับดี อาหารอร่อย และดีต่อใจ :)
4 months ago
Popular places from the category Building materials store