Morris Jewelry
Jewelry store Morris Jewelry, 408 E Main Ave, Bowling Green, KY 42101, United States:
156 reviews
of users and employees, detailed information about the address, opening hours, location on the map, attendance, photos, menus, phone number and a huge amount of other detailed and useful information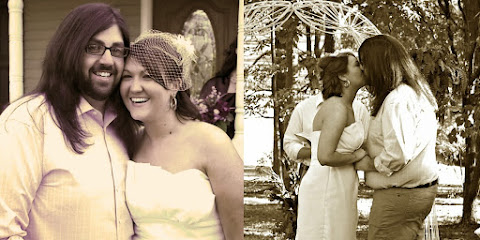 Address:
408 E Main Ave, Bowling Green, KY 42101, United States
GPS coordinates
Latitude:
36.9936778
Longitude:
-86.4411870
Location on the map
Reviews Donna Vaughn
I literally can not praise this store and it's incredible owners and staff enough. Jim is the sweetest, kindest, and most patient person who is always willing to go the extra mile for you and remember details that other people would not about you and your family. Their jewelry is so unique and high quality and their custom work is out of this world. I always look forward to seeing the Morris Jeweler family and am excited to do more business in the future!
6 months ago paul wagoner
Went in for a second opinion about ring sizing and they installed a sizing bar for me on the spot. The staff is so knowledgeable and friendly!
10 months ago Debs Smith
Everyone in store was tremendously helpful! My fiancé and I came in and spent an hour trying on different wedding bands. They never rushed us or made us feel obligated to purchase something. We ended up buying both bands from Morris Jewelers and are incredibly pleased with the gorgeous pieces!
5 months ago Mark Minotti
Very pleased. They were extremely helpful and were able to resize and repair jewelry in under a week.
4 months ago Preston Wright
Just bought a new chain and bracelet this past week and I love it. Staff is very knowledgeable, respectful and eager to help you. I wanted to special order my chain and they brought in 3 different chains so I had options on the day of the purchase. Will be back!!!
5 months ago Shaun Eshraghi
Morris is always great to work with. They are knowledgeable and professional. They listen then offer suggestions. They make you feel as though you've made the perfect choice.
5 months ago Serene Lai
Morris jewelry and their staff are the absolute best! They will go above and beyond to meet your every need. Always so warm and welcoming. Would never dream of doing business elsewhere!
7 months ago Adam Malazada
Morris Jewelry is the best place to buy jewelry. They are honest and personable. They deliver awesome service and go the extra step to make sure you love your jewelry. I would highly recommend them!
6 months ago subto popFREAK
Morris Jewelry is the only place we take our jewelry to! They did a fantastic job of resizing my wedding set and repairing his dad's ring from the 70's he left him! Highly recommend!
5 months ago oskar figueroa
All of the employees were extremely helpful throughout the entire process of looking for and purchasing our rings. Super knowledgeable and always had our personal interests in mind. Highly recommend Morris Jewelry!
8 months ago Helen Chaknine
Friendly very knowledgeable and overall great service from all of the team at Morris Jewellery wouldn't hesitate to recommend
5 months ago Desiree Szwed
Service was excellent!!! And very knowledgeable of there jewelry!! Would definitely recommend to everyone in the Bowling Green area!!! Thanks again!! ????????????❤️
5 months ago Bino
My family and I have gone to Morris for years. The Steen family carries on the business's long tradition of superb craftsmanship and excellent service. We are lucky to have them in our community.
6 months ago Brandon Pazera
Went in to get my wedding band dipped & cleaned before our big day! The staff was incredible & super helpful. My ring came back in less than a week looking brand new! Super affordable price too!
3 weeks ago Dan Z
Quality service -knowledgeable and professional! Recommend to everyone!
5 months ago Marcin P
Excellent service, friendly knowledgeable staff, exquisite jewelry.
4 months ago Christina P
I had an excellent experience at Morris Jewelry. They were extremely helpful, accommodating, and friendly!
8 months ago Brady Kruchten
We have used Morris Jewelry for almost 20 years and would never trust anyone else with our jewelry needs! Always excellent customer service and quality of their products cannot be matched.
9 months ago Lonnie Weaver
Everyone was very friendly. Very pleased with the work done on my ring.
6 months ago Rob Koller
Morris has the best customer service experience and they are so helpful in finding the perfect engagement ring and wedding band. Excellent service, years of experience and knowledge to give the best possible outcome! I wear my rings everyday and I am always receiving compliments, thank you for always bringing a smile to my day!
1 month ago Alex Neighbors
I cannot express how impressed I have been with my experience at Morris Jewelry. From the second I walked in, they went over and above my expectations. So thoughtful, helpful and understanding! Jenny was awesome to work with and helped find the perfect engagement ring. Jim even met me halfway to personally deliver it to me. Thank you guys for everything! She is a happy woman!!!
7 months ago Angelina Barmina
Always welcoming...extremely knowledgeable, kind and patient!
6 months ago Brittany Partin
There is no jeweler I trust more! The staff at Morris always goes above and beyond to help find the perfect item for me!
8 months ago John Turgeon
Fabulous service, beautiful selection. Take special care with clients.
9 months ago Dmitriy Fedotov
I love Morris Jewelry on the Square in downtown Bowling Green. I've been shopping in the store for many years. I go there every time I need anything jewelry related- bracelets, earrings, and cleaning and repair on some of my fine older pieces. I count on their knowledge and friendly service. If they don't have exactly what I want they will do a special order.
6 months ago Greg Williams
We needed rings resized. Jim assisted us and was very courteous and professional. The work was performed quickly and excellent workmanship. We both would recommend Morris jewelry.
2 months ago Rochelle Brodeur
We got my engagement ring and both of our wedding bands from Morris. Seriously, the best customer service. It feels like home at Morris, and the employees will do all they can to give you something precious and meaningful to you. We went to every place in town and in other towns looking for engagement rings, and this was by far the best. Morris makes something unique and special to you and will work with your budget. Highly recommend to everyone!!
7 months ago gajal dhoju
Couldn't be happier with the way my ring turned out. Morris Jewelry was able to change my ring setting to something that was way more elegant and simple. On top of that, their entire staff was extremely professional and helpful to ensure my ring turned out exactly—or better than— how I imagined.
3 months ago Roxanne Moore
I would love to be part of Maurice jewelers team
8 months ago Matthew Noumoff
Fantastic local business! Always friendly and providing excellent service!
11 months ago Siren Widowson
Outstanding service, as usual, by the Morris Team!
5 months ago Nicole Dorie
Took my daily wear watch in for a battery replacement. Picked up my watch a few days later it had been repaired, battery replaced and cleaned. Looked like new. Great job with pleasant folks.Thanks.
4 months ago Alan Dc
Morris Jewelry is a legendary retailer of fine jewelry. The staff is just as good. They're great in fact.
4 months ago chanee nelson
Moris was amazing to work with! I was so impressed with all the options they had for engagement rings! Also, during the Covid-19 pandemic they were willing to communicate via text even during the weekends! They truly make you feel like you are a part of a family! Highly recommend!
4 months ago Sasanka Kanuparthi
Morris Jewelers great people with great service for your jewelry needs!!!!
7 months ago Jacob Darling
Loved the way they insisted on masks. Followed rules for a safe environment.
2 months ago Pradip Kalkani
My fiancé lives in Bowling Green and selected the most perfect ring from Morris Jewelry and brought it to Boston to propose. I love yellow gold and very few places carry many options, but Morris ordered in an 18 carat yellow gold to set the perfect diamond. It is constantly shining! I couldn't be more happy with it!
6 months ago Corey Monroe
One of the cornerstones of Bowling Green. It feels like you're stepping back in time a little when you walk in, and that's a good thing. The staff is courteous and their jewelry is top notch. If they don't have it they can get it - or make it in-house. Overall a great place to buy local.
4 months ago KT Tan
I mostly just go in for the jokes and free cookies/ punch (etc.) and to make use of the penny pressing machine and to pretend like I'm casing the joint while admiring the architecture, but recently I also made a purchase and was pleasantly surprised to discover that in addition to being fun, funny, well-bearded (in most cases) people, they're also super great at what they do. Jenny is The Very Best Human and spent so much time with me that it exceeded "generous" and bordered on "irrational" -- looking through catalogs and discussing my mom's tastes and preferences and ultimately helping me pick the loveliest bracelet to be monogrammed. Jim Steen patiently and expertly advised me on choosing the best font for the size and shape of the bracelet. Dallas' monogramming was just plain perfect. Chris and Jim Sears were just there, but I appreciated them for existing. The end result was very likely the best present I've ever gotten a woman who is not easy to shop for. (She even got choked up!) Look, I'm sure you can buy more affordable things online and at Claire's Boutique, but I guarantee that you won't have as much fun or get the insightful input from experts that you get at Morris. So just go. (Also, while you're there, could you please buy me the rough cut amethyst and silver studs? Thanks!)
5 months ago Jie Zhang
Morris is always where I go for the important dates and purchases.
2 months ago Lamont Barlow
I have purchased many items over the years form Jim and his crew. They have always been extremely professional and knowledgeable. No matter the occasion they have been able to fit me with the perfect gift for my wife. I can't say enough good things about this establishment.
6 months ago Tim Cooke
I came to Morris to offer to sell my engagement ring. Although they were unable to purchase it, the experience that I had was so amazing that I'll never go to another jeweler. I spoke to both Chris and Jenny and both were very knowledgeable while remaining personable and just fun to talk to. I HIGHLY recommend them for ANY jewelry needs. If they can't provide what you need, they'll help you find it. I cannot say enough good things about this establishment and it's staff. Go there! Even if it's just to browse! You will NOT regret it!
5 months ago william baker
Very helpful and courteous, and beautiful jewelry.
9 months ago Janelle Dale
Wonderful customer service! Chris & Jenny were fast friendly and efficient! Thank you for adjusting the links on my new watches..so excited to finally get to wear them!!
2 months ago Ahmad Hassan
Jim was such a pleasure to work with. Due to COVID 19, we were limited to a virtual visit. Within a week I was able to show him what I was looking for and purchase the ring! Great experience!
5 months ago Brandon Watson
Morris jewelry is the absolute best! They are very professional, quick, trustworthy, and incredibly nice! One of the diamonds fell out of the halo on my ring and they had it fixed in about 24 hours! Highly recommend them to anyone! :)
6 months ago Kellie Block
Best place in town to get your jewelry. Thanks!
1 month ago Jennifer Smith
Amazing customer service. They went above and beyond. I took a watch in for a battery and they also cleaned and polished my watch.
7 months ago Kara Shearer
We requested a appraisal for my engagement/wedding bands and Jim was very timely to provide it for us! Our service when picking it was great too. The employees are always kind to myself and my young daughter! We love our local jewelry business.
6 months ago Grant Sperry
Jim and his staff are a shining example of how a small business should be operated! They have my business from here on out. Service and selection are top notch.
5 months ago
Popular places from the category Jewelry store