Baldwin Tire Center Inc
Tire shop Baldwin Tire Center Inc, 1320 Grand Ave, Baldwin, NY 11510, United States:
24 reviews
of users and employees, detailed information about the address, opening hours, location on the map, attendance, photos, menus, phone number and a huge amount of other detailed and useful information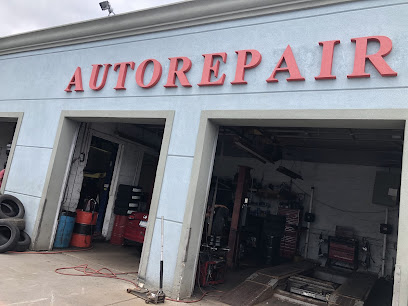 Address:
1320 Grand Ave, Baldwin, NY 11510, United States
GPS coordinates
Latitude:
40.6777769
Longitude:
-73.6145954
Location on the map
Reviews Wanchi Fenix
The were very friendly and nice top of the morning I always appreciated good customer service they were quick easy and efficient thanks guys.
4 months ago Megan Johnson
Do not even consider going here. Not only was I overcharged to fix a flat, the mechanic broke the sensor on my tire which cost me over $150 at the dealership to fix. The dealership confirmed there is no way the sensor broke as it was and this tire center TAPED it back on. Unacceptable. I only stopped here because I was desperate and they took advantage of that. Drive a few blocks in any direction and save yourself the money.
8 months ago Larry Gregoire
Fred the me mechanic is kind and hardworking. I have known him for 15 years. I usually go if I need a tire plugged or an inspection. The owner has always treated me with respect and honesty.
7 months ago Angela Jones
The are very much expensive.
1 month ago Keyuri Galchar
Great service and attenttion prices are fair for the work done
8 months ago John Branson
Definitely not an honest place...mechanics are good and honest, but the owner is questionable. If you have a choice ( not in an emergency) I recommend driving alittle down the block in either direction and you will find auto shops and probably have a better experience and service.
10 months ago John Hanson
The reason im giving this place 1 star is because of the Chinese owner he rude and nasty and a racist i must say.I heard him say one day all "they" do is complain about the prices. Freddy the mechanic is great he is the only reason why I went there for a plug. If it wasnt for him ill take my business elsewhere
9 months ago JDK
Great service, friendly staff and always quality work...
10 months ago XuanYu Wang
Great place. They care for their customers. I highly recommend it
1 month ago Zach Adkins
Great people work here
10 months ago craig baker
This chineese older man is the worse .He is abrupt and nasty. Went for oil change , he advertise for one price and when you get there its different. You ask him why , he gets mad. Very bad for the neighborhood and other decent and honest merchant. If you want bad customers service thats the place. The workers are nice but he is an Ass...
7 months ago Scott Zarges
They are trying to steal your money
7 months ago Kavita Bargujer
As someone who gets his car fixed here quite often, I'm always impressed with the speed and value of the service.
7 months ago Kyle Ferguson
This place is really great price and so kindly workers.
11 months ago laura burco
I went to get my brakes changed at this business. My brakes were screeching loudly, like a bus or mack truck after the mechanic worked on them. The brakes were worst than before I took my car there. I took the car back several times to correct the problem, with no improvement. When I asked for my money back, the owner said that he did his job and did not havt any empathy that his mechanics did a horrible job. He then starting reading a newspaper and ignored my demands. I had to take my car back to the dealer to get the job done correctly and yet spend more money. This place is horrible.
5 months ago Randy Boese
Do not go to this mechanic Shop. They tell you they fixed your car which the owner leaves early and do not call you. Please stay far away from this place unless you want to give them your money.
9 months ago Jordan Kolakowski
Honest and friendly place!
11 months ago Jennifer Gibson
Good quick service ... not bad
4 months ago osama hussain
STAY AWAY THIS GUY IS RIP OFF
7 months ago Olivia Alvarez
I recently purchased tires for my Lexus there and they were $10 per tire cheaper than Costco!
3 weeks ago Scott Decker
Bad. Bunch of extortionists. The Chinese owner is a shylock
1 week ago Galvin Vicente
Highway robbery
3 months ago Heather Loveless
Because yes.
1 week ago yu hao
I call for tire quote boss was very rude don't recommen
7 months ago
Popular places from the category Tire shop