MarijuanaDoctors.com
Marketing agency MarijuanaDoctors.com, 1121 Walt Whitman Rd, Melville, NY 11747, United States:
15 reviews
of users and employees, detailed information about the address, opening hours, location on the map, attendance, photos, menus, phone number and a huge amount of other detailed and useful information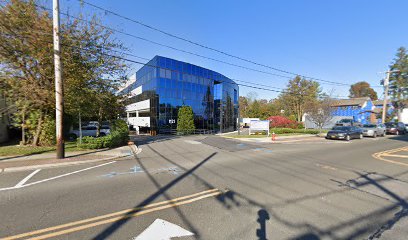 Address:
1121 Walt Whitman Rd, Melville, NY 11747, United States
Website:
marijuanadoctors.com
GPS coordinates
Latitude:
40.7925307
Longitude:
-73.4170036
Location on the map
Reviews Collin Hill
RAY C. IS VERY PROFFESSIONAL, RESPONSIVE AND CARING! GREAT COMPANY TO BE INVOLVED WITH. .
1 month ago Lakiah Banks
Ray responded right away. He answered all questions and advised well. A great experience.
4 months ago Terri Coffman
I wish i could give zero stars didnt get back to us. Update: i just received a call back. They explained that due to the covid 19 situation, things are different office wise.It's understandable and I appreciate the callback and the helpfulness!
5 months ago Laili Saleh
Marijuana Doctors is without a doubt the best website for helping patients gain access to Cannabis treatment. The individuals who work at the site are the most knowledgeable that I know. Without fail, they provide up to date information regarding changes in the law and how better to gain access for patients. This is the ONLY website that I would use and encourage any individual trying to gain access to Medical Cannabis access this site and this site only. The patients that use this site have the easiest and most seemless opportunity to interface with Physicians. This is a 6 star operation and one which I wholeheartedly endorse and support David A. Gordon MD
8 months ago Kyra Motyka
I have been a part of Marijuana Doctors for about six months. I've been very happy with the service as well as the exposure I have received. Much of this is due to working with Ray Correa. Ray has been wonderful since my first exposure to Marijuana Doctors. He explained the platform, helped me understand how everything worked, and has continued to be supportive, being readily available, answering all my questions, and helping keep me up to date with new happenings in the medical marijuana industry.
10 months ago Roger Freitez
When we first connected with them, we were surprised with how thoroughly their platform had been optimized for patients. It's our 9th month using the platform, and we couldn't be more satisfied. They were transparent about everything, which is something we looked for. Our account exec does his job and makes sure any changes we suggest are made. Excited to see the redesign come out in November! Keep up the good work!
7 months ago Kenya Casey
If you want to find a quality and work with a company who goes out of their way and cares, this is the one you want. There is simply no one else better. If you don't advertise with MMJ docs, or buy their products then I think sadly folks are missing out. I love MMJ docs for years. Thank you!
7 months ago Zach Schmidt
They sell the best marijuana here, would give 6 stars if it were possible! These people really know their stuff, and they even have a nice room upstairs that they grow it all in. It's really an all-inclusive experience, highly recommend this shop if you're in the area, just ask for "the doctor"
9 months ago Seema Saha
Fantastic organization. It is a true pleasure to work with the staff at marijuana doctors and I would personally recommend them to any of my colleagues without hesitation.
3 months ago Deathscar
Worked with Ray. He is very competent and thorough. He really is on top of his game and wants the business partnership to be beneficial for both of you. He follows up on his own to make sure everything is going well and to provide additional tips to help improve your business, service to patients, and your footprint and impact in the market. Very professional with tons of practice management strategies that would be helpful to most doctors that are good at being doctors but may not be so saavy as a business owner. An excellent resourse .
8 months ago Joey Kamlley
My experience with Marijuana Doctors has been surprisingly rewarding. At first, I was hesitant to buy into the Marijuana Doctors platform because of my past experiences. Ray Correa told me that the benefits would outweigh the costs. One year later, I have to agree. Not only have I seen a substantial growth in patient flow, but the ease of use and efficiency of the platform has improved my practice immensely. Ray followed up and answered all of my questions and addressed my concerns. I'm grateful for the guidance and thankful that I made the right decision.
1 week ago John James
I cannot speak for other finance professionals with MarijuanaDoctors, but Ray Correa is hands down one of the best medical marijuana experts in the United States (and probably the best in New York). His many years of experience on Wall Street make him a valuable asset to the MarijuanaDoctors organization and anyone seeking guidance in this difficult-to-navigate industry. Ray has the foresight to understand the industry economics that other people with other organizations clearly lack. Already multiple predictions of Ray's have come true and our team anticipates that trend to continue. If you have a question about cannabis-related commerce, Ray either knows the answer or knows someone who does. You cannot go wrong with working alongside Ray Correa as your marijuana service professional!
1 week ago Lin
MarijuanaDoctors has been an excellent system for us to build our patient population. Ray Correa is truly an expert when it comes to medical marijuana. His professionalism make him a valuable asset to the MarijuanaDoctors organization and anyone seeking guidance in this difficult-to-navigate industry. Ray has always helped me with any problems I have encountered along the way. If you have a question/problem about medical marijuana, Ray either knows the answer or knows someone who does. It has been a pleasure working alongside Ray Correa and Marijuanadoctors.
7 months ago lowell Kight
So far my experience with Marijuana Doctors has been very good. I am working with Ray Correa the Sales Director who has been very insightful. I practice medicine in 3 different states with an emphasis on Pain Management. Ray happened to sign me up to be listed for my practice in Pennsylvania. I was skeptical at first but still decided to move forward because Ray made me feel comfortable. He had answered all my questions honestly and was very responsive to my emails.Marijuana Doctors got me on the first page of Google overnight which I was pretty impressed with. The medical and technology industry are ever evolving and new patient acquisition has become harder. If you want to grow your practice via the internet Marijuana Doctors offers a great streamline solution so I can practice medicine and run my business. Their SEO is unparalleled. They market, offer valuable guidance, a complete scheduling/calendaring platform, patient intake forms, mobile app, Telemedicine, and most importantly bring in patients. I had an employee change recently. Ray/his team were glad to assist my new staff members. As a physician our time is limited. Having someone that is reliable, knowledgeable, and can offer prudent guidance is worth its weight in gold. I knew right away that he was well informed and a true professional. I've been happy with the performance from Marijuana Doctors referring me patients and helping build my practice. Being informed about important industry updates/legislative changes is important to provide one with a competitive edge. As soon as there was a change in New Jersey's approved debilitating medical conditions Ray called/emailed me all the information necessary for me to make an informed decision. In lieu of the new information, I am expanding my relationship with Marijuana Doctors and will be listing my practices in New Jersey. When he asked me if I would leave a review I told him that I absolutely would give him a good review because he delivered a great experience and earned my trust.
3 months ago T Vu
Always professional
6 months ago
Popular places from the category Marketing agency