Emergency Room - Glendale Memorial Hospital and Health Center
Emergency room Emergency Room - Glendale Memorial Hospital and Health Center, 1420 S Central Ave, Glendale, CA 91204, United States:
24 reviews
of users and employees, detailed information about the address, opening hours, location on the map, attendance, photos, menus, phone number and a huge amount of other detailed and useful information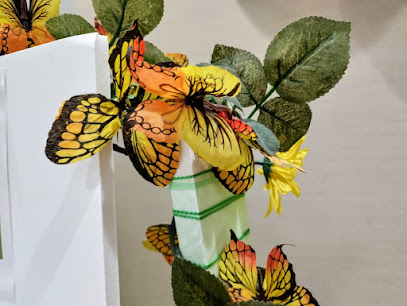 Address:
1420 S Central Ave, Glendale, CA 91204, United States
Website:
locations.dignityhealth.org
GPS coordinates
Latitude:
34.1284412
Longitude:
-118.2567985
Location on the map
Reviews Khadija Rajab
My partner had a medical emergency. After arriving around midnight he waited a bit for blood work, urine samples, and a cat scan. 5 hours later he was given a bed. We were told nothing by any of the nurses or doctors. During this time both of the other families in the shared room, Spanish speakers, were expressing concerns, but not one staff member was able to attend them in their native language, despite there being multiple Spanish speakers in the wing. At 9:30am after having been there over 9 hours, with a mostly empty waiting room, we requested to speak with any available doctor regarding results which we were told had been finished for hours, but not presented to us. Dr. Tabibi was the attending physician. My partner asked to have the IV removed as it was causing him pain, to which Dr. Tabibi said, "well it seems he doesn't need to speak to me." He turned around and left the room without a further word, at which point i stopped him and had to demand he explain the results of the testing. We were then informed that none of the other recommended testing had been ordered in the 9 hours we waited. No explanation, no resolution, no offer of getting it done. Do not come to this ER if any others are available. In all of my years in healthcare, I have never seen such a level of neglect and miscommunication.
5 months ago Torrie Frahm
Absolutely terrible. I called to speak to a nurse concerning an urgent matter and was first hung up on by the operator who transferred me, then placed on a 30 minute hold by the ER Nurse, to which she came back and hung up the phone. Upon calling back the operator again hung up on me. My question was never resolved. The people here lack empathy and tact and my experience on the phone was enough to deter me from coming.
8 months ago Matthew Otero
I was there with my mom. The front door guard in emergency room was so rude. They don't respect patient . He yelled at us.
3 months ago Ann Sheridan
The charge nurse said i am not allowed to be treated here because i was complaining about my chest pain so the charge nurse denied me any medical tests and treatment i was discharged immediately with out proper procedure just because i was complaining about my chest pain. The nurses were acting very rude to me.
9 months ago Christopher K
Came here when my niece was born. Live their staff! Place is easy to find. Paid parking is available. Close to restaurants and hotels.
9 months ago Sandra Guillen
By far, the worst experience I've ever had in a emergency room. Was treated like a homeless. Place is too small! Took 2 hours just to speak to a doctor. Was complaining about chest pain. They took one 40 mins to do an EKG and there was no one there!! Only nurse Nestor was sympathetic and caring! Everyone else talks down on you and makes you feel like you are nothing compared to them! But that sad reality is that I own a lucrative shoe business and I probably make more then the doctor itself!! The RN nurse that attended me said profanity. And when asked that my iv was causing me pain. She responded saying she doesn't have a sponge-bob bandage! Disrespectful and uncaring Only way I will come here if I get shot in the foot and chest and I need it , other then that! I am going to Adventist in Glendale!! Stay away from this place if you live in Glendale. Unless it's life or death! Horrible horrible place, wouldn't recommend this establishment to anyone Close this place down!!
9 months ago Britt Mae
The triage nurse started yelling at me using profanity . all i asked her was if my blood pressure was too high she easily got offended. Not very professional here. I tried to request the supervisor but i was denied by the charge nurse. The triage nurse was a Philippino lady.
9 months ago Vera Pool
I live across the street & your ambulance trucks are very ANNOYING, no matter what time of day loud a** sirens SMH.
8 months ago Julie Hoover
I hate this er
5 months ago Michele Simmons
The charge nurse refused to give me a bed even though the doctor said i could i was suffering from chest pain and a back injury i waited in the lobby for 5 hours
10 months ago Gazer Zhang
Poor communication and definitely super sneaky about your final bill for emergency room visit. Got billed for one amount of money the day I got there and next 2 months got 5x of that amount (I had my first really horrible panic attack). Next time if I'll get shot in a head and will be dying laying in a corner on a dark street...maybe, MAYBE I'll consider to come here.
6 months ago William Beavers
I was being mistreated by the nurses just because i gave this hospital a bad review. The nurses took revenge
3 months ago William Foreman
Went to the emergency room only to be told it was a gamble whether my insurance would cover the hospital costs. I wouldn't know until I checked in. There was blood all over the floor at the reception station and the security guard was trying to give me medical advice. I was convinced if I checked in I'd never check out. Stay away from the Glendale death trap
7 months ago Miguel Vargas
I have just developed a pet peeve of local area Emergency Rooms. Here it goes… Why do medical personnel, from patient intake all the way up to Medical Specialists have this attitude of, "I'm better than you and I'm going to let you know it" attitude? My visit today at the Glendale Memorial "Dignity Health"  in quotes on purpose…. was replete with pseudo elitists. Whilst patients like myself were suffering from whatever ailments we came in for, further… whether by our own fault or not, the staff made you feel even worse for being there! May I remind you all to fulfill your hypocritical oath! "DO NO HARM!!!"  This should include passive aggressive comments as well as medical care. Bedside manner should be part of their curricula! A 6 month program certificate participation suck-ass and frame it on the wall shamelessness. The intake nurses were wonderful, efficient and friendly. But once in the ER, you are met with judgmental, rude, passive aggressive, and elitist attitude. My doctor, whilst she is educated, did not listen to a word I said.  Instead, she preferred to talk over me and only heard what she wanted to hear. So it was difficult to communicate. For 15 minutes, she kept saying I lived in Boyle Heights, but I kept telling her I lived in Glendale. I looked at her in amazement, shock and at a loss for words. In the end, she did manage to piece my story together by talking to my previous Doctor from White Memorial "Boyle Heights Hospital LOL". So she obviously had no respect for me and only listened to another MD! Why didn't she just do that to begin with to spare us both time and suffering!?? This is beyond me. As I was lying in my bed, the nurses and staff were talking about "exotic places" like the Bahamas or Hawaii!  I've travelled the world, save for Eastern Europe and Latin America and I can for sure compare passport stamps with the best of them! It was embarrassingly obvious they were talking out loud so that all the suffering patients heard every word so we feel stupid and small. Although in the end, which took 8 hours of all of our time, I did get a prescription and off I went.  As a last insult, my nurse tried to teach me a lesson on how to live my life! "I just love it when a smart person doesn't know ANYTHING!!!" He lacked the patience and wisdom which in my opinion, he does not deserve his station. Conclusion of pet peeve? They are getting paid better than your average worker, yet they are the most unhappy at their post! So, you can get treated here, but at a "cost"! To be clear, it's not about the cost of treatment, but how one is treated here. This pretty much sums up my experience with local emergency rooms! Anyone else have similar experience? I doubt they'll even read this review, even if they do, I'm so fed-up with this whole thing, I'm going to ignore any response they may or may not give to this review. P.S. this isn't the worst ER... frightening... P.P.S. "Dignity Health ® 2019 or ™" should read Health and Indignity ® 2019 or ™!"
6 months ago TL Wallace
good, professional service in the E.R. with profoundly short staffing. My needs and tests were handled quickly, but I waited appx 10 hours to get transferred to a hospital room. Yes, I complained, but received no faster treatment. I had no food for 12 hours from the time I arrived until I was transferred to a room in the hospital. Only my urgent call to my MD late at night enabled me to get moved to the hospital.. You cannot treat patients with dignity if you treat them as if they're invisible. Wait time from when patient requests or is offered medication until it arrives is about 45 mins. I like and respect my primary who's affiliated with Dignity Glendale, but unless I am very very ill, I will never use their E.R. again.
9 months ago Patrick Kirk
I'm a 23 y/o resident of Louisiana, and a disabled Medicade/Medicare recipient with high functioning Autism and Tourette's Syndrome. I was on vacation in July 2018 and became stranded for that entire month and sprained my foot. I was unable to walk without assistance and very anxious since I was unable to get home, virtually immobalized, anxious, and my ticks were acting up severely. The ER security guard Did Not Like Me, and I cannot explain why. He assulted me in my wheelchair, called the police and when they arrived the officers grabbed me by my arms and Dragged Me from the wheelchair out of the Hospital saying that I could walk. It was very horrifying and very tramatic for myself and my family/caregivers in Louisiana. After this incident, I was unable to be admitted to other hospitals in the area because no one believed me. It was so surreal being unable to flag down the help of Ambulances or Police Officers the following Two Days (and not for lack of trying). I had to pass out from pain on Hollywood Blvd 2 days later to even be considered transported to a hospital. I've never experienced any kind of Surreal Injustice ever in my life until the moment I had to hop on one leg into that ER in Glendale, CA.
11 months ago Liane James
Nobody likes a visit to the emergency room but unfortunately a sometimes there is no choice. When we was in Glendale memorial emergency room there was some tompkins brooke she was extremely rude and unprofessional and what the most makes me angry when I was in pain and crying she was laughing. I'm a breastfeeding mom in that moment my baby was 5 days old and I felt very nervous...... This kind of brookelins should not work as a health care in public.
7 months ago Getica SRL
Gave birth to my beautiful baby girl 7 years ago at this hospital and loved everything about it. Great experience good nurse's and doctors
8 months ago Gaye Medlock
The nurses are very rude and disrespectful
6 months ago Christen Bouchard
Theft issues with property. The nurses steal patients cell phones. I am a victim and the security guard covered it up and refused to let me view the security tape. I called the police to report them but the hospital lied and manipulated the police and told them i was crazy . this is highly illegal and should not be condoned
11 months ago Adelia Rzaeva
Had a very unpleasant time, both the nurse and doctor were short and rude to me. I came in expressing concern that I had been given the wrong antibiotic and was getting worse, they gave Tylenol and had me leave, ingnoring my concern when I brought it up. The next day I found out my concern was true, through visiting urgent care. Poor communication and unfriendly staff, I will not be returning when I need medical care.
7 months ago sueljarnez stoi
Great Hospital, helpful staff, normally long wait especially during the weekends.
3 months ago Kern Hesseltine
Unprofessional, overcrowded usually so they tend to rush you out without actually trying to get your diagnosis
3 months ago Hannah Ellingson
They take forever with everything.
7 months ago
Popular places from the category Emergency room