Cassarino Studios
Photographer Cassarino Studios, 431 Willis Ave, Williston Park, NY 11596, United States:
35 reviews
of users and employees, detailed information about the address, opening hours, location on the map, attendance, photos, menus, phone number and a huge amount of other detailed and useful information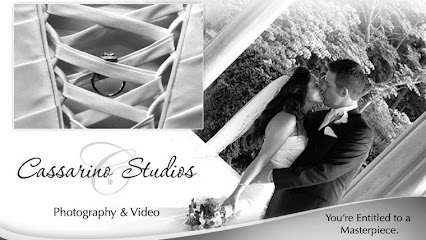 Address:
431 Willis Ave, Williston Park, NY 11596, United States
GPS coordinates
Latitude:
40.7552756
Longitude:
-73.6447549
reviews Ross Campbell
Where do I begin? Razz came out for our engagement shoot at Old Westbury gardens, and we knew right away that it was a perfect match. Razz's love for the business was demonstrated through every pose and every shot. He kept it light and fun, allowing us to be ourselves the entire time. He was accommodating through every step of the way. We are looking forward to our wedding day and we 100 percent recommend Cassarino Studios to anyone looking for a great company to shoot one of the most important days of their lives!
4 months ago Julian Islas
I loved this place. I had my Sweet 16 photos taken and they came out very beautiful. Highly recommend. Great, awesome and lovely people.
4 months ago Annorexorcist
The photos are absolutely beautiful!!! We love every single one of them. Nikolai and David did a wonderful job capturing all the moments from our special day. The video was fantastic and watching it lets you re live the day. Many thanks again for the great job they did. George and little Razz were professional and were a huge help to us from the beginning to the end and put us at ease when we decided on what we wanted. Thank you all for the outstanding job you did for us. Pilar & Glenn 5-27-17
10 months ago Sam Recker
We just recently had our engagement photos done with Razz and WOW. Everything from the locations he helped us chose down to him literally getting his knees dirty to get that perfect shoot was amazing. I'm honestly not a picture person, yet Razz made me feel absolutely beautiful that day. We received our pictures back today and I'm not sure how I'm going to pick just one for our save the dates because every picture came out stunning. We're also using Cassarino for our upcoming wedding next October and I couldn't be more happy that we chose this team of amazing photographers to capture our day. Thank you Razz for everything!
2 months ago Charles Polley
Had the pleasure of booking with Cassarino Studios for our wedding next year. George has been an absolute pleasure to work with. We had our engagement shoot yesterday with Razz and there really are no words to describe how fantastic of a person he is. From the moment we met him, he treated us as if we knew him for many years. He has amazing skills and made my fiancé and I both feel like super stars for our shoot. He really knows his stuff, and most of all he made us feel comfortable and confident. I would highly recommend this photo studio to anyone looking to have beautiful pictures taken with professional and friendly people. Love them!
4 months ago Pascal Rettig
This was the best experience ever!!!! I used them for my wedding!! Everything was done in excellence... from the initial consultation, to the package selection, fair price, excellent photographer for my wedding day, amazing shots of the day and my AMAZING ALBUM!!!! Lastly, but absolutely worth stating.. my father and my sister in law both passed away since my wedding... and the owner offered me additional shots of them from my wedding for my family and I ..... now that's CUSTOMER SERVICE!!! So thoughtful, patient and kind!! I would recommend Cassarino Studio to EVERYONE!!! You will not be disappointed!!!
11 months ago Paige Sanchez
Best photographers I have ever had the pleasure of working with! We used Cassarino Studios for our wedding and it was the greatest vendor we hired. I cant explain to you how friendly, professional, and skilled they are. I will never use or recommend anyone other than Cassarino because they are a master of the craft of photography and if you want magazine quality photos then you can't hire anyone else. To say we are extremely satisfied is an understatement!
1 month ago Maria Maiorino
Cassarino did a photo shoot for our engagement as well as our wedding and we couldn't have been happier with the results. Their team took remarkable photos, shot excellent video, and were a pleasure to work with; even more impressive was their sensitive but assertive demeanor with our guests, particularly the difficult ones! They paid close attention to our requests and endeavored to make them happen. Our photos came out fantastic, their videos were well-edited & highly professional, and the printed materials (books and canvas) were all of exceptional quality. Cassarino went above & beyond to memorialize our special occasions and I recommend them without reservation!
1 month ago Krys Archabald
Cassarino Studios was an absolute win from when I met them at fox hollow at a bridal expo. I knew there and then they were going to do my engagement shoot , my wedding everything and anything. Did they beyond exceed our expectations and out do themselves YES! Everyone on the team is beyond spectacular making easy to talk to everyone! We thank you from the bottom of our hearts for a hands Down amazing A++ for fabulous work for our whole wedding process. We will certainly recommend you to anyone and everyone!
1 month ago Karen Warner
George and his staff are excellent..The professionalism and concern for your happiness and desire for your pictures/video are their priority. Thank you in particular, George and Razz for capturing our wedding day into beautiful memories! Joe and Val
10 months ago Debby Grimes
My daughter had photo shoot with Ragg for her sweet 16 and he was wonderful and kind . He took his time to make my daughter pictures memorable and also made my daughter comfortable as she was very shy . George was grate because he manage our appointment in a very short notice . Overall i love this company and highly recommend to anyone ...A++++to Ragg.
5 months ago James Ruble
Amazing photos and great photographers!!!
5 months ago Kim Snyder
George was great he checked up on uscand made sure things were going well, and both camera and vide grapher was awesome love them will definitely use them again
10 months ago Christopher Urbane
Cassarino Studios/ photographers are awesome! Our wedding was postponed 3 times (due to Covid-19) and my husband and I decided to go ahead and have a small ceremony (only). Of course, a wedding day doesn't go the way you plan it in your head. Needless to say, we were running a bit late to meet up in Dumbo with Donald (photographer from Cassarino Studios) to take pictures before the ceremony. I almost cancelled taking pictures in Dumbo, however, Donald was so patient and insisted that I wouldn't regret it. I am so extremely happy we did. He didn't just take amazing pictures before the ceremony, he was very organized in what and how he wanted things done and got us to the church on time. We received some sample photos today. OMG! We were blown away by the pictures that Donald captured from our special day. Through the pictures, I can feel the love and emotions all over again that I felt on that day in September 2020. I do not regret selecting Cassarino Studios for my big day. I'm so happy to be working with them again once covid is a thing of the past, allowing us the opportunity to celebrate with all of our friends and family. Everyone at Cassarino Studios has been a pleasure to work with. They are super friendly, patient, understanding and take amazing pictures. I would recommend them and will be using them again for other occasions. Thank you Donald, Raz and George!
3 months ago miss Conte
The team at Cassarino was beyond INCREDIBLE to work with! Razz, Dom, and Joe captured every single moment of my wedding and got every single photo I could hope for and made it so comfortable to work with them that they felt like part of the family! There are not enough words to express how highly I recommend them!
1 month ago Asma Ali
This is my second time using Cassarino Studies and again I am absolutely blown away!!! The first time was for our wedding shoot in which to this day, people literally still go nuts over my wedding album. This time was for my maternity shoot. Razz was my photographer and is simply THE BEST!!! There are no words to describe his professionalism and true love for what he does! His personality really shines through during the shoot making you feel so comfortable and relaxed!! He has fun with you and makes you feel so natural. Every picture that he took was better than the next. He adds these insane effects to the pics which makes each one stand out in their own beautiful way!! I have recommended Cassarino Studies to many of my family and friends and they were all so unbelievably happy with the end result!! Razz and Cassarino Studios are the Best and I would use them for every important and memorable event that comes up. Hands down, The absolute BEST on Long Island!!! Highly Recommended!!
6 months ago Ignacio Rodriguez
Just picked up our wedding albums and prints from Razz at Cassarino. He is the most genuine person, and so talented. We had a great experience with Cassarino for the photography of our wedding at the Fox Hollow in Woodbury NY. We had Razz and Nicholai who did two styles of photography: traditional and candid. It made for a great mix of photos. Razz was great at getting the groom and groomsmen in their element. Everyone had great things to say and we are so happy with the service and the finished product!
5 months ago Angela Wolff
Little Razz is an expert when it comes to photography. He just gets it!! He made our wedding day such a breeze! He is very attentive and wants to capture every significant moment. I loved that he was not a cookie cutter photographer and wanted to jump outside of the box ! I would recommend him to anyone for any event. He captured both our engagement photo shoots and our wedding photography. Two thumbs up!!
6 months ago RIck SWearingen
Cassarino photos has been a dream to work with. From choosing our wedding day package with George to our engagement shoot with Raz. They are the best of the best. Raz got our photos edited and sent out so quickly and was so fun to work with. If you're looking for a photographer/videographer for your event.. go with them!!!
2 months ago Laura Tillotson
What a difference maker Razz is. He shot a great wedding and made it super smooth and fun. I live in Albany and would hire him up here! Thank you for adding to the day!
1 month ago Elizabeth Thompson
Cassarino Studios did a beyond amazing job with our wedding photos & video. Not only are they talented but their service is also professional. They are a genuine pleasure to work with & helped turn a nerve-wrecking day into fun. They captured some amazing shots and also did a wonderful job at putting together our trailer, video, & thank you cards. We can't wait to get back our albums & canvasses. I highly recommend Cassarino Studios for your big day!
6 months ago Richard Martin
My husband and I just sat down to look at the album we picked up. You did a magnificent job capturing the beauty and romance of the day, and the essence of our joy, love and commitment. Thank you for all your help in capturing this magical day in our lives! The album is truly a beautiful keepsake we will treasure. Nice people to work with.
8 months ago Debbie Nichols
From the moment we booked Cassarino Studios two years before our wedding, we were beyond thrilled. They are so personable, nice, and genuinely care about you and their work. George, Joseph, and Razz made us feel super comfortable in the office and tailored our package to our wants and needs. Our photographers were Razz and Dominick and our videographer was Joe. It's evident that these men are true professionals. Dominick had a real eye for the shot and Razz wasn't afraid to get up/down and dirty for the shot that we (and he!) wanted. Joe made sure to hunt down the guests we wanted to include in our video. Our guests loved them as well, which was very important to us. One guest, also a photographer, said to us "These guys are good. They know what they're doing." We just received our photos (about 6 weeks after our wedding) and they are FABULOUS! There are so many great shots too chose from for our photo books. We look forward to the next event in which we need a photographer/videographer - Cassarino Studios all the way!
4 months ago Cameron Wapp
For anyone looking for an amazing photographer/cinematographer I highly recommend you book with Cassarino Studios. We heard so many great things about them and from the second I had seen Razz (the owner) and George at the Jericho Terrace showcase we knew we wanted to book with them! They were extremely nice, helpful, personable and professional!! From the second we walked into Cassarino Studios, George was super friendly, professional and accommodating. He showed us such amazing and beautiful photos and videos from previous events and we knew from right then and there that we just had to book them for our wedding! We were so blown away on just how great the quality of their photos and videos were that we couldn't possibly imagine anyone else!! When I called to make set a date for my engagement photo shoot, Razz was so attentive and sweet and was so helpful. We decided to do a beach photo shoot close to where I live in Long Beach and he looked up what time the sun was setting on our specific day so we had time to take pictures while the sun was still out, as it was setting and once it set and all in just one phone conversation. He was so personable and sweet on the phone and I felt like I had known him for years! We just had our engagement photo shoot on August 31st with Razz and I have to say; everything was absolutely perfect from beginning to end! Every single photo Razz took captured such breath-taking, beautiful photos of us. From capturing the beautiful sun set in all of our pictures, to capturing such real and natural photos of us to how goofy my fiancé and I are and everything else, they are all just so perfect! He sent us a photo later on the same night and I cannot tell you how many compliments I received on just that one picture! Within a week and a half a received all of my photos back which I felt was extremely fast and was really happy about that because my fiancé and I were so anxious to show our families how beautiful every single picture came out! We still can't decide on which picture we want to choose for our large portrait for the day of our wedding!! Razz made us feel super comfortable and was such a pleasure to work with! He had us laughing the whole time like we knew him for years! He also took the time out to show us how our pictures were coming out as we were going along which I loved because sometimes I don't like how I'm angled in a picture or my face expressions and he was so awesome to show us after taking some shots to show us how they were coming out. His work is outstanding and he truly takes pride in what he loves doing! We will definitely be booking him for future events like maturity photo shoots, and all other parties! Thank you so much for an amazing experience and making our engagement photo shoot pictures absolutely perfect in every way! We can't wait for our wedding day on July 24, 2020!!
2 months ago Stephen Hoefler
Cassarino studios was recommended by my venue Westbury Manor. We met with Joe, the previous owner, and immediately booked our photography and videography for our wedding day on 5/18/19. We had a gorgeous engagement photo shoot taken at Little Bay Park. This was included in our package and the photos came out beautiful. On our wedding day we had Alan (main photographer) and Kitty (candid photographer) as well as Pete (videographer). I cannot say enough good things about this team. Alan is a genius and gave me all the shots I wanted and more! He gives 100% to achieve the perfect shot. He actually physically got on the ground to take a beautiful shot of my husband and I with the moon in the background. Kitty was awesome and so sweet, she took all the photos of the groomsmen as they were getting ready. Pete was fantastic and worked really well alongside the photographers. We had him stay a couple hours extra to capture the special surprise dance I had with my mom. We are so excited to see the video when it is done. Overall, Cassarino studios is amazing and made my wedding day a dream come true!
1 month ago Neill McGowan
I would definitely recommend Cassarino Studios to anyone looking to capture their special day. Working with Dominic and Razz was a pleasure and they took some amazing shots.
10 months ago Lyne Shearer
One north restaurant in Jericho reffered me to Cassarino Studios for a shoot and it was BEYOND AMAZING. I couldn't have felt more comfortable and the pictures are absolutely beautiful!! Their price point is better than any other place i have called for quotes. ????????
6 months ago Fallon Holland
Excellent!! Razz is amazing and goes above and beyond for his pictures. You will never be dissapointed
9 months ago L H
Well, perhaps I should have gotten my facts straight, but safe to say, theses guys are the real deal, they listen to you on every level, even when you hurriedly jumping to conclusions about their their work ethics. My previous comments were totally inaccurate and I'm deeply sorry for that. They work with you every step of the way even after 11 months of absenteeism we didn't get charged for any late fees and they worked with us step by step to complete our album and video. Thank you so much...
9 months ago Karen Hardy
We had a great experience with Cassarino studios who filmed and photographed our wedding. The editing was top notch (removing objects or people from pictures!) and they have really prompt and courteous customer service. Lil R az was my go to guy and he was great about keeping us informed of timelines etc. Our photographer Al was awesomet. He took really good shots and he was very friendly. The studio also took our engagement photos which also came out really nice. We ordered custom collage prints and albums and they also were executed really well. K&G B.
7 months ago Eric Nelson
I am a believer of destiny and that things happen for a reason. It was a true honor and blessing to have meet you Joseph V. Cassarino, president emeritus of what I call the #DreamPhotographyTeam Cassarino Studios you are the #1 Photographers in NYC and loved by America for a reason. I Thank you Joe and Razz and your incredibly talented team @Cassarinostudios the art of your photography and videographer teams is beyond what any Bride can dream of. Your ability to put your heart soul and bring vibrant energy and vibes like you did to our wedding day is absolutely magical. Your creativity, passion and commitment to capturing every moment of our wedding day is above and beyond expectations! Cassarino studios I THANK YOU FROM THE BOTTOM OF MY HEART and Thank you for making every ask and wish come true???????? Love you guys and so honored to have you capture the beginning of our Happily Ever After Martinez.♥️????????????????
7 months ago Austin Wetzler
Ask for Joe he is so helpful and will work with you so much
4 months ago Richard Wehrman
I met George at a wedding expo and I knew that I wanted to hire his company for my wedding photography & videography. Everyone at Cassarino's is super personable and professional. The quality of my photos are superb which makes it difficult to choose images for my album lol Little Raz shot our engagement photos, wedding photos, and last week he shot our maternity photos. We trust this studio and their great photographers to capture the most special moments in our lives. We highly recommend this service to anyone seeking professional photography and/or videography!
7 months ago Averian l
Excellent customer service. Photographers are extroidinary.
7 months ago Will Funderburk
Horrible
9 months ago
Popular places from the category Photographer