TheTaxBook
Book publisher TheTaxBook, 15105 Minnetonka Industrial Rd STE 221, Minnetonka, MN 55345, United States:
191 review
of users and employees, detailed information about the address, opening hours, location on the map, attendance, photos, menus, phone number and a huge amount of other detailed and useful information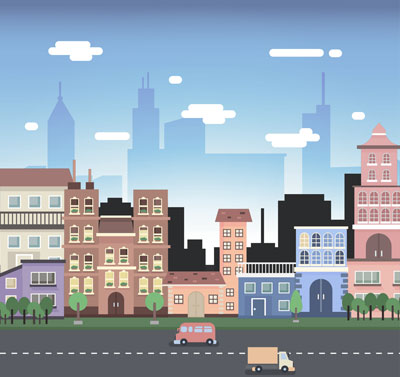 Address:
15105 Minnetonka Industrial Rd STE 221, Minnetonka, MN 55345, United States
GPS coordinates
Latitude:
44.9350315
Longitude:
-93.4712980
Location on the map
Reviews Joel Shapiro
Excellent products! Easy to find the answers to most questions very quickly. Love the searchable online Web Library as well as the physical book.
4 months ago Loretta Pierce
I have been using their materials for about 15 years. Last year I tried the Web Library Plus and found it to be very useful. Although sometimes I was not able to quickly find what I was looking for and ended up going to Google. I like their Handouts which are easy to print and they offer a good variety. The one click access to the Web Library from my tax software (Drake) makes looking something up on-the-fly very quick and easy. Since they offer historical issues of The Tax Book online, I no longer have to keep old copies on my book shelf.
7 months ago Lu Hileman
I have been using The Tax Book for 3 years now, plus I also use some of their supplements. Researching tax procedures and forms is simple using The Tax Book index. The articles are written clearly and easy to understand. You don't get just IRS codes, the articles talk to you like you were visiting with friends. I utilize it a lot in my tax practice. I am a sole tax practitioner so having The Tax Book to rely on eases my mind. I have already ordered for the 2021 tax year. Great product.
7 months ago sarah rae
I have been getting the Tax Book for several years. Sometimes I also get the Deluxe Supplement. My clients are impressed when I pull out this big book to find an answer for them. My biggest problem is making sure my colleagues return the book to my desk. The Tax Book is so valuable to me that I keep buying it every year, even though I can no longer write it off!
7 months ago Sherri Brooks
Ordering was easy. I have used The Tax Book for years and it is a great handy reference, especially for explaining things to clients.
4 months ago Mike Bell
Great Resource The Tax Book is a great resource for Tax Preparers. Good for those "Now, what was that rule?" Kind of situations. Found out about the Tax Book when I worked at Block. All of the Preparers had a Federal copy and the office has the states. Also- great customer service. I like the early order discounts and the tax courses.
8 months ago Tanya Tucker
We've been using TheTaxBook for several years now and really enjoy the format, content, and value that the products bring to our firm. It is an excellent value for the professional tax research. Each year it gets better and better. We're very happy with TheTaxBook and will continue to use their products at our firm.
6 months ago Juanta Verge
I have been a client for over 7 years. Great products! Information is timely and extremely helpful especially if you have to respond to clients quickly.
5 months ago Verlinda Hinton
I have been purchasing TheTaxBook since it's first edition. I use the Deluxe Edition Plus all year to find quick answers to tax questions. I love the organization and the layout, plus using the online version is quick and easy. The articles that are sent out during the year are a fast read and informative. Even during the 2020 tax season, and the 2021 tax season, the pandemic did not keep TheTaxBook from being there for us. Thank you all for your hard work and dedication during the worst year in our common history.
8 months ago massimo
I've used The Tax Book for years and will continue to do so. They get better year after year and keep me timely informed during the year also. Simply a great value and comfort for my business.
7 months ago Camden Cole
I have used The Tax Book for several years and have been very happy. I buy the Deluxe Edition and also the California Edition. The books are well written and indexed so that I can always find the answer to my questions quickly. They are always kept up-to-date.
6 months ago Chris Flaherty
I have bought the products from TheTaxBook for over 10 years and love the layout of the materials and how easy they are to access. Everything is in 1 place-CPE Credits, handouts, web library, and so on. Love IT!!!
5 months ago Tanaya Williams
I have used the TaxBook for years and have been very satisfied with its accuracy. I also really like their All States edition as I have done returns for other states and the information has been most helpful.
5 months ago Tina Tiainen
The Tax Book has been my Bible especially at Tax time and off season too. I love the quick reference tabs, plus it is an overall a user friendly book. Keep up the great work and professionalism.
7 months ago Ivette Palacin
This is a very reliable and thorough service. It integrates with my tax preparation software. It is especially helpful in conversations with clients concerning complicated tax issues. They have everything I need, tax information, CPE and great customer service.
7 months ago Kenny Wolf
I have always had excellent success whenever I have a question about specific tax items. the explanation has been easy to understand and apply to the situation. I am pleased with the Tax book.
7 months ago MFenn
TheTaxBook is immensely popular in our office. With it on each of our computers, we use it all day, every day. We deliver printed information to our clients such as Choice of Entity, Contributions FMV Guide, Retirement Options, etc. It really makes taxes fun because our tax clients enjoy it, too.
6 months ago Kathleen Kennedy
We have been purchasing research materials with The Tax Book for more than 20 years. They are great at providing updates even after we have received the printed editions. The Tax Book thanks for your dedicated work.
6 months ago Taylor Fikri
All of the books are tabbed with easy to find indexing. The books are comprehensive and polished. The staff is generous, professional, and they know the answers. The Company is a family operation, but, with the knowledge of a big Company operation.
7 months ago Maryann Gay
This has all the up to date information, in a quick easy to find format. It is study & holds up over time. I still have all years I've ever purchased & they still look brand new.
6 months ago Ronico Gelido
I have found that The Taxbook is very easy to use during the season. I keep it by my desk within reach. It helps me to understand and helps my clients to understand questions that they present.
7 months ago Joel Gonzalez
This one of the best sources for quick reference of tax information. I use mine daily and have my copies from prior years in my reference library. I recommend them highly
6 months ago Samir Montenegro
I've been a customer (taxpayer, not preparer) for over 20 years. I use the printed books throughout the year as my go-to resource. This company and products are always accurate, always clear, always timely with the latest tax news, and always provides prompt, friendly customer service. At year-end, I read my printed book first as I compile reports for my preparer to reduce preparer consulting time and fees. Discussing things with my preparer from a base of knowledge is invaluable.
10 months ago montique reddick
The TaxBook is an extremely useful tool to have in your office. I love that you have the option of a hands on hard copy and/or electronic version. I've used The TaxBook for years and always very pleased with the ease of use and ability to quickly find the information I'm looking for. Definitely a go-to in my office. Molly R.
6 months ago Donovan Sigler
The Tax Book is life to my tax research. The staff is friendly, responsive, and helpful. It is the best value, and I'm excited to purchase every year.
8 months ago Dave Collette
The Tax Book is my go to research guide. It always has the answers. Thank you for the comprehensive information. Going to one place for information is so much more efficient.
6 months ago effie webb
My go to reference for tax prep. Information is fairly comprehensive. Sometimes I need to dig deeper within the IRS but this is far quicker than Google and it's much cheaper than other tax research resources.
7 months ago Vanessa Garcia
book is well written and we find answers easily. very good return on our investment. have been using for years and will plan to continue
6 months ago Nina Suculate
The Tax Book gives all the information I ever need to prepare tax returns professionally for my clients.
5 months ago Philcheychandler
Their product is very concise, correct, researched, and delivers all it said to, and more. Their prices are fair and consistent. We have used their products for years and plan to continue using them.
6 months ago James Wilson
I love, love, love my tax book. They make ordering so simple and give very accurate delivery times. Keep up the good work!
6 months ago Alexander Cook
Love this resource. Support staff is fantastic. Dropping a lot of other tax research services because TheTaxBook is so good.
6 months ago Charles Pendergass
Tax research by people who prepare tax returns rather than an academic approach. Easy to understand and good indexing and search makes it easy to find.
6 months ago lear leadoff
Our firm has been using The Tax Book for the past 10 years, and have found their content to be accurate and timely, as well as easy to read and understand. Highly recommended
6 months ago Natalie Imbrogno
They provide concise tax information with good examples in an easy to read format. When appropriate, their text includes Code and Regulation references.
7 months ago Casey Simmerman
Comprehensive info in the book & through the Web Library. Love the CE courses.
5 months ago Jake Flowers
My favorite tax quick reference guide. Excellent self-study classes. The All States Edition is a must have for tax practitioners with clients outside their home state.
9 months ago Clifford Ohrnberger
Great value. Easy to use tax season reference guide.
5 months ago Steven Bouchurd
the Tax Book is AMAZING. It explains EVERYTHING succinctly and directly. It is a MUST-HAVE resource.
6 months ago breanna guidotti
The TaxBook is my #1 go to reference source. As a tax professional, I have tried other sources, but TaxBook is by far the easiest, and the one I trust the most. I'm partial to books, but I have found I most often utilize the web library. I also really like the tools and forms available to tax professionals.
6 months ago Victor Perez
We have used The Tax Book products for many years. We use it, and find the information to be correct and easy to understand and helps us with explaining various tax concepts and codes to our client. Every day language - Yes!!
7 months ago Justin Morris
The TaxBook program has been a great resource for my team & I. The topics are arranged in a way that is easy for team members to find answers without always having to ask me. Keep up the good work!
7 months ago chuck martin
Needing to know what your not sure of these book are excellent in help you get a better understanding. Try them and you won't go wrong
8 months ago Jesse Phillips
The Tax Book is a very well written, informative book. I personally like the Deluxe Plus Edition. My co-workers use the 1040 Edition.
6 months ago Abby Krei
I love The TaxBook. The information provides exactly what I need in an easy to read, easy to research format. Great value for the money. I appreciate the timely updates sent to my email as well. The TaxBook can't be beat!
7 months ago Karen Cermak
I always look forward to seeing TheTaxBook guys at convention - not only do they put out a great product, but they are great people. Happy to order from them for all of our tax offices annually!
7 months ago Richard Tregilgas
The TAXBOOK has been my go to guide to tax information for many years. When I need an answer at a glance I go to the TAXBOOK. The web site is a breeze to use and the early bird discount is a big savings!
5 months ago Jane Beane
I have been using The Tax Book in my office for many years. It is easy to use and to find answers to most of our tax questions.
7 months ago Kaki Kak
EASY TO USE WEB SITE. EVERYTHING IS EXPLAINED. GREAT JOB.
5 months ago Pati Partee
Awesome service and products. In my 57 years as a practicing CPA this is the best research service available. Love it. Rick Moore
10 months ago
Popular places from the category Book publisher