Dr. Alan Schlaerth MD
Obstetrician-gynecologist Dr. Alan Schlaerth MD, 300 Huntington Dr, Arcadia, CA 91007, United States:
13 reviews
of users and employees, detailed information about the address, opening hours, location on the map, attendance, photos, menus, phone number and a huge amount of other detailed and useful information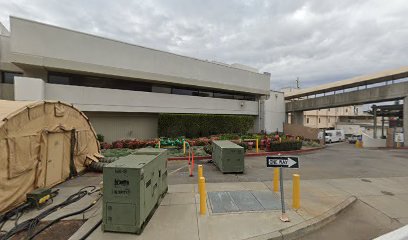 Address:
300 Huntington Dr, Arcadia, CA 91007, United States
GPS coordinates
Latitude:
34.1344524
Longitude:
-118.0417643
reviews Bilal Sharqi
Dr. Schlaerth is a very kind, honest, and caring Dr. I had a full Hysterectomy and prior to surgery he went over everything and explained it all very clearly. At time of surgery everything went smoothly and he was the best. My time at the hospital was a little longer than expected but nothing to do with him. I am very pleased with him, his staff and everyone at Methodist Hospital.
4 months ago Michael Stacy
Extremely smart & caring doctor. He listens to your needs and very sincere during the most difficult part of your life. He explains to my mother for her to understand My 79 yr old mother seen him for cervical cancer. She is doing great 5 years post op. Highly recommend Dr Alan
2 months ago Becky Dillard
Dr. Alan Schlaerth is very kind as well as very knowledgeable. He is well experience to perform the TOTAL HYSTERECTOMY procedure with only four small incisions without any complications and have a speedy recovery. His clinic is very clean.
5 months ago Erin Rickman
A month ago my mom had surgery which has been done by Dr. Alan Schlaerth. First of all it was done very good and he kept her overnight at hospital just to make sure she is doing well before letting her go home (he was very thoughtful). Secondly, as of today my mom is doing great and it seems she didn't even had this surgery at all. She recover very quick and easy. His office is amassing, girls are very polite and there is only 5-7 minutes waiting time (maybe little less). Doctor knows exactly what he does, very knowledgeable and professional. I will recommend him for sure.
6 months ago Matt Miller
I had to get a biopsy of my ovaries due to an irregular scan and the fact that I had been diagnosis with some ascites in my abdomen. I met with Dr. Schlaerth at his office near the race tracks and had surgury with him one month after that. He listen to all my concerns and was not dismissive. He has great bedside manners and his team his great.
6 months ago marinella
Thank you for saving my life and always answer all my questions. God bless you.
2 months ago Na Din
I saw Dr. Schlaerth for about 10 minutes for my consultation and about 30 seconds before my procedure. Unless you have medicare or are wealthy, i would be careful about going to his practice. I only say this, because although i'm sure he's a good dr, the facility he is a part of - Methodist Hospital separately charges whatever amount they want for visits and procedures. They also do not give you any information about what types of charges to expect even when you call and meet with the financial department to do your research with them as well as your insurance company before going. It's literally highway robbery. I have "good" insurance and i just got a bill for almost a thousand dollars for my initial consultation w/him. This was not his bill, but Methodist hospital's. For literally sitting in one of the rooms for 10 minutes and using a couple of yards of the facility's paper . Like i said, he's seemed like a good dr, but i gave him 3 stars bc of the facility charges which are astronomical (again, i didn't have a lengthy interaction with him. I'm sure he's great). For minor procedures, I'd be extremely hesitant to go there unless you have a lot of money to fork over or get free healthcare. It's going to cost you your arm and your leg. I'm scared to see how much my follow up charges (each of which was literally 2-3 minutes with a PA) are going to be. Will not go there again.
7 months ago Izabelle
Very caring doctor with a fantastic bedside manner..I was referred to him for a hysterectomy because of very heavy bleeding due a very large fibroid..did the surgery laparoscopically and recovery was fast...he's the best!
5 months ago Kyu Lee
I have had 2 surgeries with Dr Schlaerth. One was an emergency at 1am. Both times he was great. His bedside manner is excellent along with his knowledge.
8 months ago John Powell
Dr Schlaerth ,Alan is very professional . The waiting time at his office is around 30 mins . The environment is cleaned. He deserves five stars.
8 months ago Samira TV
Great Doctor. ????
8 months ago Helena Holder
Kinda, caring and professional
7 months ago Just Saying
Dr Alan Schlaerth is very kind,caring,experience.
6 months ago
Popular places from the category Obstetrician-gynecologist