Roto-Rooter
Plumber Roto-Rooter, 1213 Commercial Park Dr, Tallahassee, FL 32303, United States:
28 reviews
of users and employees, detailed information about the address, opening hours, location on the map, attendance, photos, menus, phone number and a huge amount of other detailed and useful information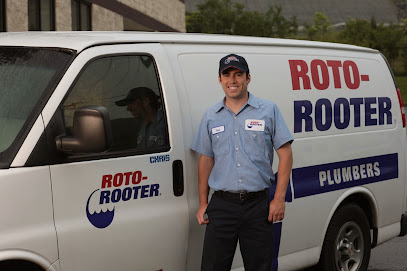 Address:
1213 Commercial Park Dr, Tallahassee, FL 32303, United States
GPS coordinates
Latitude:
30.4624956
Longitude:
-84.3022490
Location on the map
Reviews Amin Nekoomand
Steven was the tech who showed up to my Family Dollar store and he was amazing. He cleared the lines in minutes and did this at a great price. Highly recommend
5 months ago za sandfan
Steven did a great job. He was professional a d courteous. Fixed two drains and double checked everything.
4 months ago Makhhmudzhon Muminov
Fast service, good price
1 month ago Tamas Borsai
I have had to call these guys out a couple times over the last few months and they're always great. Steven was my tech today and he was fast and friendly.
4 months ago Andrew Jackson
I have never been spoken to so rudely. They came out yesterday 5/18/20 after they said they would be there at 8:30 am they didn't show up until after 2:00 pm. Then I get a call this morning that unless I pay the bill within one hour they will put a lien on the property. She called me at 8:08 am, I paid at 8:33 am. Nice shake down Caroline. You don't get any stars and I will never ever call your business again and anyone asks I will be sure to tell them NOT to deal with yall. Oh and by the way, Travis, the tech you sent out was very nice and polite.
8 months ago anime watts
Steven was awesome!!! Arrived on time, cleared my drain in minutes, tested lines to make sure all was fixed before leaving.
5 months ago Devin Ornelas
Steven was awesome. He was friendly, efficient, communicative, and professional and quickly fixed a clogged sink that had been very stressful for us.
3 months ago Kevin Knittel
John and Clay were awesome they were on time. They explained exactly what they were doing and got the job done. John even gave me some great tips on the importance of keeping a great plumbling system thank you guys.
8 months ago Becky Neville
Tim and his associate were awesome; they were on time. They explained exactly what they were doing and got the job done.
5 months ago JAVIER CABELLO
Arrived at my house with equipment that did not work twice in the same day. Does not garner ability/confidence to do the job.
8 months ago Barry Pope
Steven Short was my technician and he blessed me with a working garbage disposal and fixed other issues I had. He was very professional and worked in record time, HIGHLY RECOMMEND!!
6 months ago Krystle Shumski
Steven quickly arrived and remedied my messy situation.
3 months ago Alexander Eagal
Called in regards to an emergency for a clogged toilet in the women's restroom at a local grocery store . Steven responded quickly, got to the site quickly, removed the diaper that had been flushed, and ensured everything was working properly! Very professional and I would use them again! Thank you for your help Steven!
7 months ago Angela Lawson
Were at my house in 20 minutes, worked quickly. Fixed the issue called about and another one in the first hour. Very pleased! Props to Steven!
5 months ago Joey
Steven was timely, pleasant, fast and accurate. I appreciate the online scheduling and being called when there was a cancellation so I could have an earlier appointment.
7 months ago Carmen Mitchell
Fast and friendly service. Steven was very personable and helpful.
2 months ago Louis Medina
Fast service, honest price and professional technicians. Showed up on time, called to confirm they were on the way and completed the job in a timely manner.
2 months ago Rajesh N
Called for an emergency I had and they were so incredibly rude. Do NOT use unless you want to deal with an insanely bad attitude. Honestly, the woman I talked to should be fired. Instead of trying to bring business in, she was trying her best to get me to call another plumber.
7 months ago Simone Roberts
Great plumbers! Great service and showed up fast
2 months ago Hamada Yehya
Steven did a fantastic job!
2 months ago Zuhair Hillail
The receptionist needs to work on her customer service
5 months ago Donnie Bartolata
These people have no regard for personal property. They parked a huge lowboy in front of our home over night and did not even have the courtesy to ask us about it and then when we called they got very belligerent about it.
10 months ago Daniel Baker
I came home from work and found my water main right outside my house leaking bad. Within 20 min John and O'Neal were at my door ready to fix my leak. Mind you this is after hours so I figured I was going to be charged an arm and a leg, which is understandable. However John and O'Neal were jumping right into it and an hour later my water main was fixed and completely leak free. The total charge was that of just an after hours fee from most places. I would recommend roto rooter to anyone that needs any plumbing done at all!!! I would give 10 stars if I could! Thank you so much for saving my foundation and giving me a calming piece of kind!!
3 months ago Katie Mayo
I called and wanted to get someone pump my tank out and I was talked to rudely and she wanted to send someone out to To assess my problem and charge me for a service call and just wait and send somebody out to pump out my tank and I thought that was ridiculous and I was rudely hung up on I was hung up on I would not use this company if they were the last company in the world Today is Thursday, 18 May 2019
1 month ago Austin Pretsch
they came and fixed my water heater, replaced it really fast and did a great job
10 months ago John Carter
These people charged us $244.50 to unclog our kitchen sink. Enough said. I would not use this company again nor recommend them to anyone.
1 month ago Christi Tucker
I would not recommend. I had them replace a garbage disposal and was charged 2 hours for this work even though it really only took an hour. They said they had to charge me the time it took to do paper work once they were done with the job. At $90 an hour, I did not think it was right I had to pay someone $90 to do some paper work.
8 months ago Ashley Walker
The owner of this company (and his son), along with another local company, "flipped" our home in Killearn and we bought it from them. WORST MISTAKE. The plumbing in our house is so bad they had to replace one of the toilets when it exploded. Literally exploded, and thankfully didn't crack the bathtub. Every day we do work in our house to try to spruce up the shoddy and bare minimum job they did on the house, we find more unsafe or improperly done work. Today we tried to change the ugly and cheap light fixtures in the bathroom and they didn't bother to put in an electrical box when they redid the drywall! They just put two small screws into the drywall - no anchors - and hoped it would hold. I'm constantly horrified at the poor quality of their work. We've spent over $15,000 trying to fix what they left undone or done incorrectly. STAY AWAY.
7 months ago
Popular places from the category Plumber