Shipping and mailing service UPS Customer Center
Shipping and mailing service UPS Customer Center, 79 Smith St FLOOR 1, Farmingdale, NY 11735, United States:
159 reviews
of users and employees, detailed information about the address, opening hours, location on the map, attendance, photos, menus, phone number and a huge amount of other detailed and useful information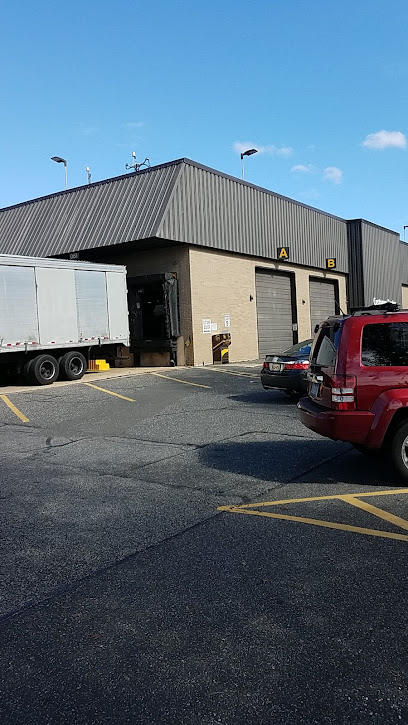 Address:
79 Smith St FLOOR 1, Farmingdale, NY 11735, United States
Website:
locations.ups.com
GPS coordinates
Latitude:
40.7546727
Longitude:
-73.4192980
Location on the map
Reviews Brandon Lopez
I had a package that was to be delivered from Amazon unfortunately it kept scanning wrong and while tracking told me it was undeliverable. I called and spoke to customer service they transfered me to Frank who looked In to my problem and advised it was a problem with the info, and my package never left the facility. He advised my package would arrive in a day or two. The package arrived the next day and I had a message from Frank asking me if I received my package today. Thank you for Great customer service.
3 months ago Chad Foley
Twice in a row my two correctly addressed parcels did not get to me citing, street number was wrong. No it wasn't. The driver obviously cannot read! And even if it was incorrect, doesn't anyone at UPS Farmingdale know how to use USPS website services to check an address? Apparently, not. Once I can excuse. Not twice.
3 months ago Maia Holt
Alway lies about delivering packages, never on time always late, fedex is best
4 months ago Elizabeth Heller
I just stopped in to return a package and the gentleman working there was really friendly and helpful. I wish I asked his name but would definitely come to this location again!
7 months ago Sibylle Scholz
Very very helpful.. Great team...especially kevin... he was exceptional..
8 months ago Shekhar Rana
The people here are so nice and friendly and are very helpful
5 months ago Lamont Jackson
i need to contact any supervisor or manager from long island ny ASP please
3 months ago Mondi Koci
Had a package to return via UPS , staff was glad to accept it and answered my questions very politely. In and out in just a little bit of time. Well done.
8 months ago TR Rosenberg
Just the nicest and most helpful employees. Always a pleasure to use this branch!
9 months ago Kris Eveland
Not so great customer service when the person on the phone literally insults you
4 months ago TRACI MURRAY
Great Staff, Highly Knowledgeable. Helped Me Get All My Packages Out In Time
9 months ago Sayana Ts
Customer service is good at counter but delivery is terrible.
4 months ago Mink Korver
I have had it with this branch! The drivers have one job... to find the correct address and leave a package. They have misdelivered two pkgs in two weeks, despite the clarity of my address on my house. Furious.. the biggest pain to file a claim. Use the post office
2 months ago Mariana Garcia
I was supposed to get a package delivered today. UPS said they attempted to deliver the package. I was home all day. UPS never attempted to deliver the package. I have a Nest camera system with evidence that they did not attempt to deliver it at all. I called customer service and was told I would have to pick up the package myself. I asked to make a complaint and the women on the phone would not make one for me. Since there was no attempt to deliver the package, I asked for them to reschedule the delivery and was told again that I would have to pick it up myself. I should not have to pick up a package that was supposed to be delivered. I paid for delivery, not to pick it up.
2 months ago gregory barta
The worst drivers ever that lie about delivering a package! I wish I could give it a negative 10 rating!
1 week ago Michelle Beatty
Very efficient service and plenty of parking spaces. You just fill out and print a shipping label and take it to the counter to pay. Please beware that the parking lot is a one way traffic with entrance on the West side.
3 months ago meena singla
Absolutely discussing!!! This place is the worst!!! Lost several items and their answer is "We can't find it." I mean come on! Just use FedEx or USPS. Ain't worth dealing with this location. And UPS you know who we are?!?! Where the portable stair unit???? Exactly you can't find it?? It's missing in your buying for 5 days now!
4 months ago Joseph Ovady
Ups has done a great job with delivering packages during these times. They also have a live tracking system on their website for account holders. I don't know what I would do without this feature. Always courteous drivers and the staff is exceptional. Ups always has done a great job delivering anything I order. Ship through ups everyone you will be glad you did.
5 months ago PnJ Travel
Always a pleasant experience when I come here. Great hours, great staff, great service!
1 month ago Nasrin Zaman
Don't send a package through here unless you want it lost. They delivered my package to the wrong address because they claimed they needed an apartment number. I live in a house.... so they GAVE IT TO A HOUSE 4 BLOCKS AWAY. After 3 days of calling to figure out where it was, they finally retrieved the package said they would deliver it the next day. They did not. Then today they RE DELIVERED IT TO THE SAME WRONG ADDRESS. But at least Taylor at the call center was nice enough to give out someone else's personal information and tell me where the package was and told me i could go get it myself. So just know that they will knowingly give out your address to other people. Still waiting for my package that I am now told I can MAYBE get by Tuesday or later. Thanks Taylor and the rest of UPS.
3 months ago Ivan Wenzel
Great Service, but go early, they start locking the doors 5-10 minutes before they close!
3 months ago Lindsey M
Dear UPS, Once again, all of your hard work is lost at your Farmingdale NY location. This is the second time for the exact same product. Lightning fast delivery to Farmingdale and then a snail-paced crawl. It takes less time to travel across country than it does across a single county. I don't want to hear it about the 'times' we live in. This facility is a few miles from my house, and UPS is seeing good profits! This is an exact replay of my issue with them on 6/8/2020. I won't waste my time explaining that one again as it's in your file, but its again rotting on a truck. Your drivers are probably going at full steam (and more), so what gives? Where is this package, really? All of your high-tech gadgets with truck markers placed on a map, and then these trucks just disappear. What's the purpose of that? Also, I received an email yesterday at 10:37pm Wednesday that the perishable food package was now not 'out for delivery' but was now rescheduled 'in transit'. Now it's 7:45pm on Thursday and my perishables have most likely perished. Better to not take my perishable order then to waste food like this. If it's not moving at a particular location, don't take the order in the first place.
5 months ago James Monroe
Quiet and clean location. Safe area, with parking.
3 months ago Jan Fiala
They said they delivered a package but I never got it Filed a claim No way to actually talk to a human
5 months ago Ghazal Farsani
Very convenient. Fast service No complaints. Not much to say
4 months ago e hale
Convenient after hours pick up7 to 9pm M-F. In & Out 15 minutes on average.
8 months ago kent harrison
Waited on porch all day on 10-10 to receive my shipment. No delivery , no ups truck came by. Looked online and says could not deliver because no one was home. Two people here all day. Came outside this am 10-11 and there is a package but not mine my neighbors. Still no delivery. Ups site says next delivery Tuesday 10-13. Well I'm not sitting here again so drop it off!!!!
8 months ago Kimberly Doyle
Gave me a delivery date of Wed. 5/27 by 9:00pm. Then changed it to Tue. Then back to Wed. Then Thurs. Last night (Thurs) a truck pulled up in front of my house at 8:30pm. Two minutes later it drives off without delivering my package! WHAT'S GOING ON UPS??? Can't get a human on the phone! RIDICULOUS!!!
4 months ago Samantha Zhao
Great customer service
4 months ago Vernia Hill
Ups store in Lindenhurst- It was close 5 min before 5 pm???? Why They dont care about customers??? They Saw us. They just said is close even I showed Them the time. It looks like Nobody care there about anything!!!!
1 month ago Cyprian Alexzander
My package listed on UPS website out for delivery from 9:53am. I stayed home all day awaiting my package which never arrived. At 7pm I called UPS customers service and spoke to a rep that informed me that my package was on the truck and should be to me by COB no later than 9:30Pm. Unfortunately, at 9:51pm there was a system update stating my package is still in transit but no delivery date is available at this time. This is horrible, especially since I have delicate custom made living room chairs being dragged all over Long Island which can possible get damaged. Horrible service, would have put in a claim however I have to wait 24 hours before doing so. UPS is horrible for shipping your needs. Rather use other carriers, whom are reliable, trustworthy and stay on schedule.
3 months ago J KH
I have tried numerous to contact UPS emails and phone calls and i keep either getting disconnected or no response from emails sent. I ordered a package that was supposed to be delivered on 6/11 no package then i received a rescheduled date for 6/12 nothing i call get no answer no email response. should have shipped fedex 6/20/20- another negative review had a package that was supposed to be delivered today and yet again ups lies and states that it was unable to deliver the package. I was home all day waiting and guess what no package ups useless now I have to pick up my package at an access point really?????
4 months ago Lucas Cartaxo
Not busy. Good customer service
11 months ago Amy Prindle
Useless Parcel Service at 9:33 PM.. How is that no one knows where my package is? Customer service tells me more than one truck is in my area. BS. My regular driver didn't have it despite the "Jun 8, 2020 8:52am Out For Delivery Today Farmingdale, NY" tracking info. 2nd rate service... and that's a compliment. I could have walked it faster... and not lost it.
9 months ago Erica Vargas
We paid extra for over night shipping on an item and it's been sitting at this location for more than 2 days. Says it's loaded on a vehicle as of April 3 and today the 4th at 4 am and never went out for delivery. Now is saying it won't be here until Monday. I understand we have a current situation that I'm sure is effecting efficiency however when items are over night they should be delivered when expected. Totally unprofessional.
9 months ago Lisa Pantaleoni
What is happening in Farmingdale UPS? Dates for delivery keep changing well after delivery time, and yes, next day, then wait and next day. I honestly think they don't know what they are doing. They use to be good. NOT SO NOW. I understand coronovirus impact. But how do you give dates and times that are ALWAYS wrong? And miss dates by days???? I have had 3 packages that appear to be in limbo. One package was to be delivered Friday, then Monday, and was supposedly on a truck, showed at so at 10:30 and at noon was not showing location. needless to say, didn't arrive. Then they said Tuesday, the 7th, 11:30 t0 3:30. Again, no delivery, It is once again suppose to come today, but why should I believe it?. Please fix your scheduling system and process. I can accept a later date. But 4 changes and times that mean when it won't be delivered. Pitiful. Sorry for rant.
3 months ago Charif Abdul
I've been waiting for a package for almost 2 weeks. It was thrown in front of my door busted up today. It's so hard to get In contact with customer service for the farmingdale location. I would like a refund or another product that will not take up to 2 weeks to get to me.
4 months ago trudy hodson
Always a quick easy transaction
9 months ago bethlehem berhanu
Stole my package and erased the history online but Dyson kept track of it and shows it was here since the 19th and now mysteriously ups says no history
11 months ago Ann Williams
Told me if it's big and bulky it will be put aside till they get to it even though I paid $100.00 shipping to get it in 3 days took them 8 days to find it than I had to pick it up. Don't use UPS at all if you want your delivery. Ps farmingdale is just a useless Facility
5 months ago Patricia Allard
I had been waiting for a delivery since Jan. 3 and had someone at the house waiting there to sign for the package. UPS claimed they attempted 3 times to deliver and come Jan 6, still nothing. I made sure someone was home to sign each day they attempted. They were quick to leave a note but didn't bother to check if someone was home. After calling UPS 3 TIMES since 11am to get some answers as to where my package was, they assured me someone from the dispatch would call me in a hour to make arrangements. 3 hours later still no call so I called back and they agreed to attempt a 4th delivery the NEXT day as a "courtesy." 3 hours after still no call to confirm times and I was fuming! The call finally came in at 8pm when no shipments are going out anymore and worse of all, I was told the package was on its way back to the sender! Another error on their part and false information. There was zero communication from anyone and this could all have been prevented if someone called me back when they said they would. I could have arranged to do their job and pick up the damn package MYSELF!! Now, I have no idea when I'll get this package and it's UNACCEPTABLE!
4 months ago Melanin Swrl
Like it easy in and out to drop off packages.
1 month ago Jules Engel
Local very personable friendly service
10 months ago Paul Furman
I paid for 2day express deliverythe second and the third day they passed by the house a couple times and never delivered the package I wasted two nice days at the house waiting it
3 months ago Virgi Cook
I love this UPS store, they are nice, efficiencies and give you all the info
3 months ago Eugine Ramirez
I have never made a complaint but this ups is the worst I have seen I have 5 days waiting for a package that was supposed to arrive in 2 days and there are still no signs of the package what the hell are they doing they need to change all the person starting with the drivers
3 days ago Somayeh Farneshan
Great service!
6 months ago Sherzetta Watson
Ordered something from Walmart weeks ago . Pkg was due to arrive on the 27th of May , tracked package now says delayed out for delivery on the 28th . Track package again after waiting all day now says beyond our control your package will now be delivered on the 29th ??? I don't get it ??? Can't be virus related . Been getting packages for the last 2 weeks . No call no notifications nothing just leave the customer hanging . Called the farmingdale office automated phone system. Again no word on my purchase or package .
4 months ago Barbara Davies
the tracking information still says that my package is out for delivery TODAY BY 9PM it is now 10PM and there's no update and your facility is closed. terrible customers service!!!
6 months ago Jessica Ely
USED to be excellent until the number was changed to "800" number AKA Philippines with completely useless assistance. When I used to be able to call Farmingdale directly, they were fantastic. Able to communicate with the driver regarding delivery times and exceptions. No more...sad and frustrating
6 months ago
Popular places from the category Shipping and mailing service