Sherman Associates
Real estate developer Sherman Associates, 233 Park Ave, Minneapolis, MN 55413, United States:
44 reviews
of users and employees, detailed information about the address, opening hours, location on the map, attendance, photos, menus, phone number and a huge amount of other detailed and useful information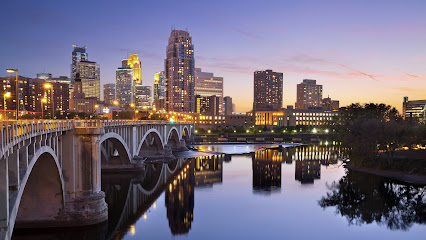 Address:
233 Park Ave, Minneapolis, MN 55413, United States
Website:
sherman-associates.com
GPS coordinates
Latitude:
44.9774586
Longitude:
-93.2586051
Location on the map
Reviews Nathanael Billow
I am a hospital nurse and Sherman Associates is being contracted by the hospital. I was leaving the parking lot and accidentally pulled in front of their pickup truck as they were parking. The two men driving the truck got out flailing their middle fingers, screaming, and and swearing up a storm. My knowledge of this company is very little, but if you don't like being threatened, I'd think twice.
3 months ago Ups Freight
AUTUMN RIDGE APT, Brooklyn Park. Mn. DO NOT RENT FROM THEM THEY ARE GREEDY, THEY FIX THE OUTSIDE, THIS PLACE IS HORRIBLY MICE, RAT AND ROACH INFESTED. INTERCOM AND BUZZER NOT WORKING. CANT RECEIEVE PACKAGES, NOR CAN EMERGENCY PERSONNEL GET IN. THEY SOLICIT TENANTS TO APPLY FOR GOVERNMENT FUNDING. TRASH IS BEYOND HORRIBLE. CHILDREN ARE GETTING SICK DUE TO RODENT GERMS. THIS SHOULD NOT CONTINUE ITS BEEN GOING ON FOR YEARS.
3 months ago Misty Farley
Looking for affordable apartment. Wasn't successful.
4 months ago Flora Romero
In-between Management's but handling everything well. I love the maintenance service: 24/7 great response, they do everything in their power. And cleaning staff for the building is great too.
11 months ago Sheer Glee
Amazing apartment complex to live in! The management were very professional and respectful to my family & I. The apartments are of a high-quality as well.
7 months ago Mama Thornton
One of those companies that lacks morals all across the board. Doesn't care about integrity or the people who pay them. This company has destroyed my livelihood for going on 5 years now. They fraudulently charged me for water damages caused by their own neglect. Water damages that occurred when I was not present at the property. They have put this charge on my credit report and it's prevented me from renting, opening accounts, buying high priced items and owning property. This company should be absolutely ashamed of themselves - they make a living out of destroying lives.
4 months ago Salim
I heard sorry.. that a Manger is making hateful comments about one of her buildings. I think her name is Melissa R she don't deserve to work at this company.
8 months ago Sandy
This building has serious security issues. I have been getting my packages stolen on multiple occassions, twice in the past two days. I contacted non-emergency police for advice and was told to contact building management for camera footage. When I contacted management, I was told they were too busy to look into it and that maybe he would get to it next week. If a crime is committed on the property, you would think it would be a bit more of a priority, especially when I was told by a previous manager that the camera footage records over itself and is not saved after a certain time period. This dismissive attitude is why the problem has still not been fixed after several years. DON'T MOVE HERE unless you want packages stolen and to live in an unsecure, unsafe building.
4 months ago Dave P
Wonderful place to live. Great staff and nice tenants! Improving all the time...
4 months ago Tia Simmons
Loving this place! Amazing place to work with talented people who care and support each other. Absolute best!
9 months ago Fanie Pieterse
They don't respond to any of our reports and ignore all communication from their residents.
3 months ago Josephine Marcus
The assistant manager at bottineau commons Olga is one the kindest, friendliest people ever. By far Olga is the BEST assistant manager Sherman ever hired. She is always going everything she can for the tenants. Always has a smile on her face and is very welcoming. The manager Carrie is very informative, kind and helpful to all the tenants.
9 months ago Eric Z
Bottineau commons has a very bad manager
2 months ago BiRD MaN
This is the worst place I've ever lived. First we had a mice infestation. Then we had a leaky toilet. None of which were handled within 30 days. Then, the ceiling was leaking so they came and tore it down and left a huge gaping hole. We haven't been able to use our shower in almost a week, which means me spending money additional to our rent to get a hotel, or showering at other people's houses. The best way to describe the hole in our ceiling is like something off of Stranger Things. No solution from them. Just told to wait... and wait... and wait. Even with children in the house. This company not only has no customer service skills, they also don't take care of their lower income properties. And on top of all of that, they don't display simple humanity. For a multi million dollar company, this one is the dumps.
11 months ago Sushil Malla
I have contacted this company and left several messages over the course of weeks to obtain my CRP. No one has followed up with me. Not even once. Every time I call, I am forwarded straight to voicemail. This is unacceptable when it comes to dealing with tenants and especially dealing with tax forms. I am highly disappointed that this company is able to operate this way. I would not recommend to anyone to rent through this company.
9 months ago Ben
I have lived in two different Sherman Associates properties totaling 11 years in Des Moines, IA. I never have had any issues as any of the previous reviewers have had. Everyone has always been friendly and professional, including maintenance. We love our apartment and wont leave until we have to!
3 months ago s russo
Residing in Bell Lofts, which was sold by Sherman Associates in December of 2016. I have not yet recieved my certificate of rent paid (as of February 2017). In addition the transfer to new ownership was far from seamless with a lack of transparency on direct contacts, where to drop rent and how to put in work orders for units. The property was left in DILAPIDATED condition with dirty urine smelling hallways, graffiti etc which is par the course in North Minneapolis, though I was assured upon move-in that through collective efforts there would be an earnest attempt at change? Guess not. :) would give NEGATIVE stars if possible - slum lords is an understatement.
3 months ago Micheline Boulis
I live right down the street from the building featured on this site's homepage (the building in the Heart of the City in Burnsville). It looks amazing, and has really brought some new life into what was becoming a dead area. Still looks great every day I drive past it.
2 months ago Jill Garcia
I'd give it less than 1 start if I could. They are terrible. Don't rent here whether it's commercial or residential. They don't maintain the properties. They don't do routine maintenance and they are beyond racist. They refer to the tenants derogatorily and blame maintenance issues on them because they claim the tenants come from places where they didn't have indoor plumbing and toilets.
1 week ago Juanta Verge
Is renters insurance mandatory if you are a renter st Sherman associates? Thanks for your response but shall an accident happens in my apartment who will be responsible for the damages i really would like to rent from the company but im not sure if i want to now because your telling me that renters insurance is not enforced but yet if anything happens accidently that causes substantial damage than what? Who would be held liable i want to know because i really like most of the properties....Thanks for advance. Lavonne H
9 months ago mei lin
From San Francisco to the Mid-west I would not have it any other way. Great company and people.
8 months ago Ken Shaffer
If i could give a "minus 5" rating I would. I contacted them through the "contact us" link on their website inquiring about renting. A few weeks went by, not a word. So I called; was told by the person who answered their phone that she has "never heard of being contacted via the website" and that she has no idea who those messages go to! Nice first impression! I contacted several of their properties directly, expressing an interest in touring. I called & left messages. I sent emails. Numerous attempts later, I called corporate again and explained the situation. I got an apology, a transfer to a director of sorts, and I left a message. Weeks have gone by, I'm still waiting for a call back. Apparently the "do not call back" culture starts at the top! If giving them my money will not entice them, how will they do on possible repair requests? No thank you. I'd rather live in a cardboard box.
11 months ago Michael Gilbert
Excellent place to work! Strong leadership with a powerful mission and values.
9 months ago jeremy wilder
Horrible customer service. Rip you off. Over charge for everything and anything they can. Wanted us to pay them $48 to get our sons toy down from the roof. Sewer and trash bill is through the roof and rarely emptied. Our rent increases. Maintenance is never available. Had a window that didn't have a screen and they gave us a cheap ass retractable screen that holds the window up. Money hungry, greedy, and rude business.
10 months ago Victoria Kirp
Looking into subsidiaries of this company, finding a lot of dissatisfied people! I feel sorry for anyone that has the displeasure of renting from you :-( Unfortunately I have to give a star to post...it wasnt earned for sure!
9 months ago Santanu Ghosh
With management frequently changing, it's pleasant to rely on olga that represents shreman in a positive and professional manner.
7 months ago Deunte Levine
I wish we could give this place a negative rating as well. Particularly Falcon Heights town square. We had talked to the landlord, we were having life threatening complications with our 3 month old child. The father of the household is disabled with no feet so we talked to the property manager because we were having problems with other residence in the apartment do to other children and residence in the complex so we talked to the landlord April and she suggested if we were unhappy she would let us out of our lease. We moved out in the middle of march, never received our deposit, left the place spotless, we called excel energy to tell them we had moved out so they stopped billing us. But Sherman associates continued to bill us. There was trash everywhere inside and outside of our apartment, it took 4 months to receive a screen on my window sliding door. This place is horrible do not rent from them, bad experiences we even called the property managers supervisor Lanor and she did not want to help us. We do not recommend renting any properties form Sherman associates or Falcon Heights town square.
11 months ago Jeandro Ferreira
Unfortunately I have to give at least a one-star review in order to post, but dealing with Sherman-Associates has been the worst. I read some of the other reviews from tenants about how terrible they were, but I can't even get anyone to respond to me! I am relocating to Duluth, MN for a job and have been trying to coordinate multiple visits to apartments when I can make the trip. I got stood up once a few weeks ago and still no one has contacted me about what happened. I left a rather stern voicemail, but still, nothing. Sadly, this company owns many properties in Duluth (as it looks like they do elsewhere), and it's extremely frustrating when on one answers the phone, returns calls, and/or answers emails. Kayla Klumb is the name of the person that has been on all the correspondence I have seen and received from Sherman-Associates in Duluth, but she is completely unreliable. I don't know if she is the only person there responding to calls, emails, and showing apartments, but she (and the company) are extremely unprofessional and disrespectful of people's time. Relocation for a new job is stressful enough, and of all the places I have rented, I have never experienced such frustration in communicating with managers and property companies. Save yourself alot of stress and do not work with this company!
9 months ago Luis Ramirez
I had my issues with this place but it wasn't anything serious until now. My manager is no longer with the company, but the Temps sherman associates decided to send us are extremely unprofessional to say the least. I have never been so degraded in my life with racism! I went down there to re-lease but now I can't wait to leave the place! They took one look at me and immediately judged me based on my color. Which immediately frustrated me these women insulted my intelligence, integrity, and my morals when I'm one of the good tenants! If they wanted me to re-lease so bad you would think they could have treated me with a little more respect. I pay 810 for this place and keep to myself! I wanted to stay because I like living here but I refused to be treated like I'm a disgrace to society for the way I look! Mind you I have a 4.0 and live a disciplined life, I always abide by rules and laws and work hard for everything I have. I interested to know if they are going to qualify me for another year, but I've documented the incidents that occurred on the 25th. I also informed the maintenence man, and other tenants have experienced the same treatment from these two individuals. Something needs to be changed because they are going to lose a lot of people from this building because of those 2 temps.
11 months ago Christina Torbert
I lived in the Bell Lofts last year and did not receive a CRP from Sherman Associates on time. None of my roommates received theirs either. I called around mid-March to request our CRPs. They sent me a CRP. Two problems though: 1. They put my current address on the form. I'm not currently renting a Sherman Associates property! 2. They put my roommate's names along with mine on the form. In case the good folks at Sherman Associates are not aware, you need to be married in order to file a joint M1PR. I don't believe that polygamy is legal in the state of Minnesota. I called Sherman Associates and left a voicemail to request another form. And then a second voicemail. And then a third. It's been over two weeks and I still have not a received corrected CRP. If you're thinking about renting with Sherman Associates, consider whether or not you want your Renter Property Tax Refund. Sherman Associates will certainly not make it easy for you.
3 months ago Arielle Roche
Not to happy anymore as of April 8th!!!!
9 months ago Lisa Redfern
Dealing with Sherman-Associates has been the worst experience I have ever had. Sherman Associates in Minneapolis, at the Riverside Plaza. Her name is Fatumo. She was disrespectful towards my family and I. I kept on going back and forth for a month to give her what she needed and she couldn't even back up her words when she tells me something…she is completely unreliable. I don't know if they all are told to disrespect their clients, but she is extremely unprofessional and disrespectful of everybody's time. Out of all the places I have lived, I have never experienced such frustration in communicating with managers and property companies. Save yourself a lot of stress and do not work with this company! They will waste your time just like they did to me.
9 months ago Honey Roldan
Tried to get ahold of a property manager at least ten times about apartments that they kept posting and advertising for on craigslist and multiple sites but when I called to inquiry about the property and availability no one ever answered, when I emailed no one ever answered. I called Sherman Associates headquarters and all they did was give me the direct email to the property manager. I emailed her as well and nobody ever got back to me. I even submitted a inquiry directly through the site about multiple different properties I was interested in. Terrible business practices and when you call they are really unprofessional so with that much run around I would never want to rent from them anyways.
3 months ago Keith Perry
The worst place to live for people of color. The management treat the residents a second class citizen. The company hires a wrong people to the job who has no idea the fair housing rule.
7 months ago Talitha Alissa
This is a poor company. Never in my life had I wrote a review about a company. I rent in colorado and the manger here is poor. He is lazy never in office and I'm to the pint of calling a regional manager which I did once. the first time I had bed bugs and my manger told me the exterminator was busy I waited down there 2 weeks to get my appartment taken care of completly. Now I have a plubming issue and go figure! the manager told me the same thing and said the pluming company was all booked up. I go to google and see there is 24hr services this is is beyond dicriminating. I dont know if the manager has something against me because i called the reginal manager on him but this has to stop. I think i need to end my lease. Kasie is surly missed.
8 months ago Mike Bales
Contributing to the housing shortage by renting new units to Airbnb clones
6 months ago Arken Oritz
I dont even know where to begin, I'll try to keep this short but it is hard when my husband and I HAVE NOT been treated with respect, so this maybe long. I feel everyone should know how disrespectful this corporation is. Doesn't matter what race you are they are discriminating to all, as we are Caucasian with 2 full time jobs and one side job on the weekend. Whenever I call the office no one will answer the phone, I leave a message and do not get a call back. If no one answers I walk to the office to find two people sitting there?! There is always trash laying around the hallways and if you live on the top floor expect your bills to be outrageous since they don't like to cool the hallways. I was able to deal with this portion until this July, this is where I have totally lost my cool. I never leave reviews on places & I feel that they definitely need some attention now. We were paying rent with a check, they like to charge us a fee for using a card over the phone, and they decided to pull rent twice from us in one week. The first pull happened July 11th and the second one on July 14th. This has been the biggest headache ever!!! It was over a week before we actually got a hold of someone from the office, after multiple phone calls & messages(even to regional managers and emails to corporate). They could not tell us what was going on and this was day 10 already. Last week they told me I was issued a check(7/25) and to watch my mail. Yesterday I was called from office manager at Grande Market (my apt building) asking me if I have tried to go through my bank to get the charges reversed. 1. You told me last week a check was issued & 2. I contacted my bank July 15th and they told me it would take 10 business days, after doing paper work for your mess you made, to see the money back in my account. I didn't go through my bank because I figured Grande Market(Sherman Assoc) would have there act together by now and this wouldn't be an issue. It has been this constant run around with no answers!! If I could I would move out asap, but due to their ridiculous policy for breaking a lease (60 days notice and 2 months rent) I don't see that happening. Please reconsider if you plan on moving into a Sherman Associates building.
9 months ago Jamahl Black
DO NOT! I REPEAT DO NOT LEASE ANYTHING FROM THIS COMPANY! You will save yourself a major headache! I wish I had known about them before I rented from them, no matter what goes on you are completely ignored by their main office and their on site management. They claim to have all these rules on paper but do not enforce them, their communication with you is -100! For example they claim to not tolerate noise, but yet and still they have a resident who is beyond excessive and belligerent and still lives here. Another example of their lack of professionalism, I've had water damage since the 2nd week I moved in (from the upstairs unit), but recently I experienced major damage (again from them) and no one has moved forward with repairs, no one from management said anything to me and this has been 2 weeks now. I've even contacted the main office and they brushed me off, and when I left messages and emails for other people at the main office they NEVER responded! Understand you are nothing more than a steady check to this company, they do not care about you! Once you sign those papers you are on your own!
3 months ago Jean Woods
A pleasure to work with! Couldn't have asked for better treatment. Professional, kind and on top of their game. Thank you!
9 months ago Cary Pebley
Omg, these people are ruining my life!!!!
10 months ago Wendy Trojano
I have been calling, Emailing and waiting for my certificate of rent paid for two months now still nothing
8 months ago Michelle Tremblay
Ok
5 months ago Joe Minton
No answer
6 months ago Andrew Cembor
Property Manager was rascal.
10 months ago
Popular places from the category Real estate developer