Massage Envy
Massage spa Massage Envy, 7101 France Ave S, Edina, MN 55435, United States:
99 reviews
of users and employees, detailed information about the address, opening hours, location on the map, attendance, photos, menus, phone number and a huge amount of other detailed and useful information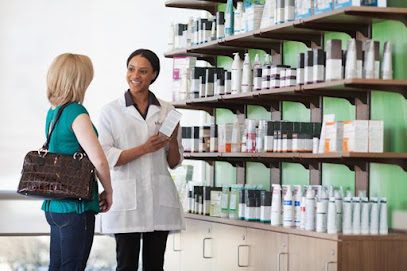 Address:
7101 France Ave S, Edina, MN 55435, United States
GPS coordinates
Latitude:
44.8744600
Longitude:
-93.3281130
reviews Julie Parent
Sarah is a fantastic massage therapist and I highly recommend. She does really well with deeper pressure and getting to the root issue of your aches and pains. She has also been working at this location for a while so it's nice to find a therapist that won't be gone in a month.
1 month ago gloria n
Massage was just okay but the person working the front desk was not professional at all. They constantly badgered me about getting a membership both before and after the massage, even though I told them this was just a one time deal. When I finally told them that it's just not in my budget they conceitedly told me that all I should do is cut back on "getting coffee at Starbucks" and I should be okay. It was extremely uncomfortable to have to keep saying no to them, and once I told them I for sure wasn't getting the membership they stopped acting polite. Definitely never getting a massage here again.
1 month ago Arlene Weakley
Melissa never fails to help me with my chronic pain issues while also relaxing me. The business as a whole is always very kind and helpful. I'm always greeted with a smile. I actually prefer this location over another one nearby.
1 month ago Simply Delivery
Had a facial with Shellie and it was wonderful! So relaxing. She is very knowledgable about products as well. I would highly recommend her!
1 month ago Linda Lopez
Shelly is very talented and does a great job!! My skin is always so refreshed and vibrant after a visit with her. Highly recommend!!
1 month ago Jon G
Shellie is a great esthetician ! She's very knowledgeable , explains the process of all the products used and she has a very calm demeanor, making the experience even more relaxing and enjoyable! I highly recommend for facials!
1 month ago T Mack
The team at Massage Envy in Edina are top-notch professionals. They are always courteous, accommodating, and helpful in navigating my services and scheduling needs. Sonya, my massage therapist, is incredibly knowledgeable, friendly, and easy to work with. She has been essential in my wellness journey and someone I feel further elevates the reputation of this location. Can't recommend enough!
1 month ago Will Barnes
I had a Microderm infusion yesterday and it was amazing! My skin feels exfoliated and hydrated. Shellie did a terrific job!
1 month ago darhonda dulin
Theo is the best. He really knows his stuff and he is quite professional. He is my go to guy for massages. He remembers the areas of improvement and picks up where we last left off. Incredible.
1 month ago Brian Reese
Theo Griffen is the best massage therapist I have ever had. He has helped me for over 10 years and I am so grateful for him!
1 month ago Chertha Yarber
Tamara was very receptive to what I needed and responsive to my muscles. She tailored the massage according to what she felt in my body. I fell asleep and woke myself up snoring and drooling! Ha! I will definitely be back. I joined the membership program and I really think it will be beneficial to my family and me. Stress is a killer. Invest in yourselves!
2 months ago William Bruce
Amanda is amazing! She applies the right pressure and finds all my tense muscles and works out the knots. I book her out in advance b/c she always has a full schedule.
1 month ago Henry Chaplin
Everyone at Massage Envy-Edina is fantastic but it was my first time meeting with Carie and she did a fabulous job! I had a hugely stiff neck (especially on the left side) and she really worked on that for me and made sure the pressure was just right for my massage :)
1 month ago Christopher Neilsen
I just had the best massage of my life. Having many aches and pains, and stress had made me incredible tense. Not anymore!!! I honestly don't want to tell anyone her name. But, Melissa was amazing deserves 5 stars and recognition. Thanks Melissa!!!!!!
2 months ago Josh Moats
I have been a member of massage envy for many years, snd I have been impressed with the improvements they have made over the years. It has enabled me to have a monthly massage, which has really helped with my general sense of well-being.
2 months ago Alan Smith
My appt was at 3:45 massage started at 4:00 and she was done at 4:40..not good
1 month ago Scott Kent
Do not book a massage here! I had a massage booked for weeks to help with a pulled hamstring. Massage Envy sent me numerous texts and emails reminding me to arrive 15 minutes early to fill out their paperwork. After arriving early and listening to a sales pitch about how great they were and how highly recommended the therapist was I was still waiting 15 minutes into my appointment. When I went back to the check-in desk to let them know I was still waiting they informed me that they would have to reschedule. No explanation. Only a brief "we're sorry for the inconvenience". Terrible service. They didn't offer another therapist.
1 month ago John Manson
Abi was amazing at walking my through my first facial experience! I have already booked my next appointment because it was such a great experience!
1 month ago Matthew Jaroszek
She was nervous. It was very awkward from the first moment she introduced herself. I was not at ease. Pace of work for most of the massage was rushed almost manic. The form I filled out at intake stating where I wanted attention was not followed. For example, I did not want arms and hands massaged but they were. I wanted my glutes massages as I indicated on the intake form and they were not. I asked to have a focus on my legs several times and the focus was on my back. I left aggravated. Then I was up-selled on programs and regular massages.
1 month ago Sherry Mewbourn
I can attest to prior reviews about negative experiences with management at this location. In person, the managers are courteous, but they do not follow through on their word and made my exit from my membership incredibly difficult. When I submitted my cancellation in accordance with all instructions, they ignored my emails for weeks. I had 2 years worth of pre-booking credit as well as a partial service left over on my account (IN WRITING from one manager) that had not yet expired, but a different manager decided these remaining benefits would not be honored. That said, the massage therapists I've seen were all incredible. Big shout-out to Carie, Brittany, & Melissa - thanks for all the great appointments. I'd recommend drop in appointments with any of these therapists, maybe just skip the membership so you don't have to deal with the less than stellar managers.
2 months ago Norman Wise
I feel so Welcome and everyone take time out to explain, anever had to wait, Everyone deserves a bonus especially Abi she's just Awesome she goes beyond the call of duty.
2 months ago Maryann Gay
Abi and Kaley are amazing! Both are extremely knowledgeable and attentive to my needs.
2 months ago Kelly Buzzard
Abby is amazing! I see her every month and I love it!
1 month ago JJ Rodgers
Brad was knowledgeable and proficient. I highly recommend him.
2 months ago Bria Anddaka
Mr. Theo asked if I had any needs. He met the needs and went beyond. Amazing!!!
1 month ago Sidney Dumas
Melissa is the best massage therapist at this location. I see her twice a month. Highly recommend seeing her for massage.
4 months ago david brotherton
Abi is the best! She always listens to what I need to focus on in a facial and is an excellent communicator.
1 month ago Ryan Farmer
I would not recommend going to this location to receive any services, or to serve as your home location for your membership. Very poor customer service skills from management. It is very clear that they do not care about clients or employees. In 2017, there was a massage therapist fired for SA. yet, in 2020/21, management still does not take s*xual harassment claims seriously and decide not to act on the claims against their therapists because they plan on just firing the employee that had the experience. don't get massages here, don't work here, stay as far away from here as you can.
8 months ago Britt Leonard
So relaxing ! Every time ! Rayvon is the BEST !
1 month ago Jessica Carey
Very good experience. I will be back and request him.
1 month ago Ethan Wilkins
Shellie is amazing! ????❤️
1 month ago Chris Townsend
No one ever gets back to you about canceling like others have said. Never had such a problem before. I am moving and there is no massage envy where ill be living. I guess Ill be giving my cancelation and letting my credit card company know. Ill never use massage envy again.
10 months ago Anna Geneseo
Great experience every time!
2 months ago Pedro Flores
Good deep pressure massage
1 month ago Andrea Leyva
Tina is amazing and the BEST!
1 month ago Angel Miller
Theo did my massage. If there was such a thing as different levels of experience in massage therapy (and maybe there is, I don't know), I would say Theo is at Master level. Theo was incredibly talented. He was so naturally in tune to my pain while performing different pressures on different areas of pain that it almost seemed as if I was massaging myself; giving the right amount needed as to not further pain later, only much, much better than I could do of course. The amount of knowledge he has about the human body and massage therapy was extremely impressive. Theo transparently takes his career very serious; it showed. Because of his knowledge and experience, I came in to see him in great pain and left with some slight soreness (naturally), but also felt amazing again. And of course the next day I was without pain. This guy is definitely a "keeper".
4 weeks ago Nancy Shankin
The worst customer service experience I have ever had. Do not start a membership with this company, it will take you a whole month just to cancel. Completely unprofessional staff at this location, would never work with them again.
3 weeks ago alisha gill
The management is TERRIBLE. DO NOT get the membership - it is a TRAP. They never let you stop. They don't let you use the remaining sessions without continuing to pay - so you never catch up. I think they got sued for this - not sure how they wiggled out. Also, they don't allow you to cancel in case of inclement weather. They don't care for their clients safety - just care about getting paid.
2 months ago Mechicca Wright
Gave me little to no information about the appointment, only gave me the time and the name of the masseuse. I got no information about a cancelation fee. When I needed to cancel due to a family emergency, they charged me the full price of the massage. When I called, they were very cold and inattentive. I have never experienced worse customer service in my life.
11 months ago Bill Bowe
Terrible customer service and their membership is a scam. I went in over the summer and after my massage was sold into the membership which took 2 mins to sign up for and the person at the front desk was vague and rushed me through it. NEVER told me it was a 12 contract and you couldn't cancel before that. I recently lost my job due to COVID and they won't let me cancel. And all the lady on the phone could say was well it said it in the agreement. As if in the two minutes I was rushed to sign up for the membership I had the time to read all their fine print. Given the circumstances it just seems unethical to not allow a cancellation. And they offered to freeze the account to two months but during that time you can't even use the hours you have stocked up and already paid for. Literally a scam.
8 months ago Zach Overton
This is by far one of the worst Massage Envy locations I have been to. The front staff is not educated on the processes/policies, and the quality of their customer service is not up to par. Would not recommend this location.
4 months ago Gabrielle Graham
Awesome service!
1 month ago Bryan Splane
Not great. Person called in sick never got the message and was not put with anyone else. Showed up after driving 30 mins and nothing was done except to offer me a 2 hours later to come back or at 8pm. Customer service is BAD. If you can text a person about covid 19 and to wear a mask you can text that the appointment has been canceled or attempt to call again.
10 months ago Xavier Virsu
Awful experience. Found out as I walked into the massage room, not the building or to the front desk, but the room, that they would not do my massage because I was 5 weeks pregnant. If that is such a deal breaker don't allow people to schedule their own appointments if you're just going to cancel them on site. Also, maybe don't hire staff who can't treat anyone.
10 months ago Marie Bare
Massage and facial today. Loved the pampering. Everyone was terrific!
8 months ago Trash Gamers
Amazing massage
1 month ago John King
I wish I could give zero stars. Got a Dr. note on March 10 (which I was required to get after having a back procedure and could not use membership anymore) and was still billed March 22 even though they were also closed down due to covid. Check all online reviews for Massage Envy, nightmare to cancel. I should have done my research on this place.
3 months ago wang ruizhi
Great massage
1 month ago Alexandra Claire
Terrible customer service, tried to call & cancel my appt & the person assisting was not helpful, very rude & unprofessional. I will never book there again.
10 months ago Austin Martinez
I had been diagnosed with arthritis and haven't been able to manage the pain. Last nigh when couldn't sleep went to website and I answered some questions about what I was looking for and when I needed an appointment. I got in today. Being in so much pain I wasn't sure how she was going to apply pressure without pain. It was amazing. I am not sure how can describe it. It was exactly what I needed. The front staff was also amazing. I personally think they have great prices. The only complaint I have and it is minor is at the Edina location there a lot of steps to go up. Normally that is not an issue but with the arthritis it is. I didn't think to ask if they had an escalator so maybe that will be an option.
4 months ago
Popular places from the category Massage spa