Yoga studio Body & Brain Yoga Tai Chi
Yoga studio Body & Brain Yoga Tai Chi, 11012 Cedar Lake Rd, Minnetonka, MN 55305, United States:
38 reviews
of users and employees, detailed information about the address, opening hours, location on the map, attendance, photos, menus, phone number and a huge amount of other detailed and useful information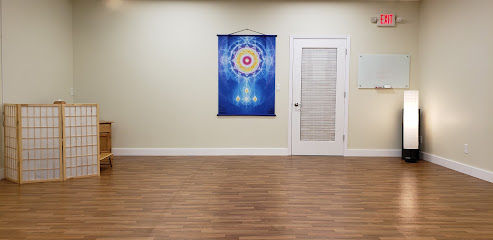 Address:
11012 Cedar Lake Rd, Minnetonka, MN 55305, United States
GPS coordinates
Latitude:
44.9533340
Longitude:
-93.4171180
Location on the map
Reviews Nelly Doretha
If you are looking for a killer work out and a spiritual awakening all in one. This place is excellent. Good for all levels of experience. This program has helped to reinvigorate my spirit and get me back into shape after a long holiday from health due to the natural side effects of isolation that dealing with the new world of covid has presented. Highly recommended
4 months ago Benjamin Penix
I am very grateful for Master Hong with his Body & Brain classes. I have had shoulder problems over the years and now my shoulder is so much stronger with less pain and it is much more flexible. I enjoy the online classes through zoom since i live two hours away. The Body and Brain is suitable for all ages, it is a great feeling of peace with his meditation exercise. My whole body has become so much stronger and flexible and it really has enhanced my life. I do highly recommend Master Hong with Body & Brain.
6 months ago Armani Brown
Master Hong is a remarkable instructor, leader and healer. This unique and powerful yoga practice nurtures and strengthens important connections between mind, body and spirit. If you are looking to maximize your health, inner peace, and happiness, I encourage you to join us at Body & Brain Yoga and Tai Chi.
1 month ago Jeremy Wells
I attend the Body and Brain Yoga Tai Chi on-line classes 3 times each week. Accessing the classes via Zoom is easy, efficient, and private. No one is watching. :) Master Hong's verbal and visual instructions are easy to understand and follow. The mediations for each class are much more effective for me on-line - there are no distractions. If you want to stretch, deep breathe, move body energy, and meditate - this is the class for you!
11 months ago tony rutledge
I'm really grateful we have Body and Brain Yoga classes. It's help me physically and spiritually a lot. I could recommend everybody to join. Really good communication, quality and professional.
3 days ago Helena Holly
I have taken yoga-tai Chi classes with Mr. Hong for five years . My experience has been excellent. I have overcome knees pain that bother me at every step up or down I took. I have overcome chronic fatigue and my everyday state of mind is much more quiet and peaceful. I highly recommend it.
9 months ago alisha gill
I have been learning yoga from Master Hong for about 6 months now. It truly has been an outstanding experience. The variety of yoga poses Master Hong teachers is amazing. The routines are easy to get connected with. I enjoy both on-site and on-line sessions. The meditation sub-sessions and music selection adds to the experience of the class. The fellow participants create a nice small community feel. Master Hong himself is tremendously skillful and a great positive personality to learn yoga from. I joined the center to increase my flexibility and ease my lower back pain - while it certainly is a work in progress - I do see the benefits and feel great after each session!!
9 months ago Charles Johnson
I went there to try Tai Chi for the first time. It's a really unique place. Master Hong and his staff do an amazing job at both challenging you, and accepting you as you are. I've been going there now for over two months, and I am more flexible, strong and fluid. I can't recommend it enough.
4 months ago ISHIMWE Samuel
If you want increased flexibility, strength and peace of mind, try Body and Brain Yoga Tai Chi! The instructors are knowledgeable, welcoming and supportive. I have been honored to be in Master Hong and Yelena's classes.The classes are small and you get individual attention, wherever you are on your wellness journey. You will sense the peace and calm as soon as you enter the studio. Come join a class and see for yourself.
5 months ago Liz Koether
I started coming to Body & Brain Yoga about 5 months ago, after my friend's mom recommended it. I had come to her with severe headaches from a car accident that resulted in a concussion. All she had told me was that it was more than just physical yoga, and now I understand what she meant. Body & Brain will elevate your consciousness and guide you on your path to self-discovery. Each class offers its unique benefits and is suitable for all body conditions. We are fortunate to have Master Hong and I would highly recommend a one-on-one healing session with him. I hope you choose to come here!
4 months ago Anne Lowagie
My life has completely changed for the better since joining this studio! I found them two months ago, in a time when I needed clarity and focus moving forward. I now find it necessary to incorporate class in my schedule to help uplift my days. I've learned so much about myself in the process of honing into my physical power. I highly recommend taking a leap of faith and seeing what you can gain from your time here!
9 months ago Rachel Hensley
After 39 years of "getting through the day," I finally see brightness and beauty in my life. I am most grateful for this practice when I am able to be fully present with my children, husband, and best of all, myself! I was devastated when the center had to shut down on account of Covid 19, but I can happily report that the online format is just as good as in-person, and I think my greatest growth has come, partly, from being able to practice in the solitude of my own home. And thanks to the sharing time after class, I still feel like part of a caring, connected community. I always stay until the end, because every ounce of guidance I get from Master Hong affects my life! I recommend this practice to anyone and everyone, and especially, to you!
1 week ago Whitney Clark
It is the first time in my life that I can feel my brain, heart, spirit and body working together (for real!). I will be eternally grateful to Master Hong and Brain & Body and Tai chi studio for that. Started skeptical about the combination; but as it turned out, all of that is taught in a experiential way, has a vast scientific explanation that is ahead of traditional medical practice. "Finding true self" workshop is one the the best things that has happened to my life.... thank you
3 months ago sean reed
I am beyond thrilled that Body & Brain Yoga Tai Chi has opened in Minnetonka! I have been a member for over a year and had attended their Maple Grove location. Their classes are awesome; organ detox, yoga, tai chi, and vibrational healing. They also offer workshops. Not only has the center helped me in balancing my mind, body, and spirit, it has also helped me with my lower back pain and overall fitness! They have flexible memberships for everyone based on your needs. Check it out, you won't be sorry that you did!
8 months ago Will Morales
Joining the Body & Brain Holistic Yoga Tai Chi center in Maple Grove is the best decision I've made all year! Attending classes there on a regular basis since March has helped me feel stronger, more flexible, and happier. I love the holistic nature of the classes with increased awareness of the mind-body connection and focus on "healthy body, happy heart and power brain". Master Hong is an excellent teacher who keeps us challenged but smiling, making every class interesting and fun. I usually attend morning classes which are both energizing and relaxing, helping me feel more centered and motivated to make healthy choices throughout the day. It definitely makes a positive difference in my life!
11 months ago ANGELA NELMS
This studio provides a safe and supportive atmosphere for the development of mind, body, and spirit. I highly recommend this experience for anyone looking to become more relaxed, alert, and confident!
6 months ago Nicole Contreras
Joining this yoga center has been life changing for me! I have 2 children with very severe autism and for many years I have been exploring stress management and other self growth techniques. After years of searching and trying to piece my own programs together, this center under Master Hong's leadership and guidance has provided an all-in-one solution for reducing stress, weight loss/control, increased energy, focus and happiness. In the past I always procrastinated when it came to physical exercise but now I can't wait to go the yoga center each day after work to melt my stresses away. I highly recommend it for any one looking for a holistic solution for physical and emotional balance in life.
10 months ago Aaron Reynolds
I have been doing Tai Chi and Yoga for many years from different sources. But Body and Brain is unique. In one class you experience physical strength development, body coordination, "weird" exercises for your Right and Left Brain, meditation, visualizing, breathing training. After class I feel younger, stronger, more agile, happier, same time calmer and more centered. We are really lucky to have Master Hong here in MN!
3 weeks ago Rachael Mesler
When I first came to visit Master Hong I was looking for relief from neck and low back pain. So I started up the yoga classes as well as a few one on one sessions with him. Over time I realized I was not only finding relief from pain, but my hips felt better and I could also walk several miles "pain free". The recommended readings and classes in working with your whole body, brain and spiritual aspects of finding "true self" have catapulted me to another level. Master Hong is a treasure to our community. I highly recommend Body & Brain Holistic Yoga Tai Chi.
3 months ago William Foster
After barely two months of attending holistic yoga, I feel incredible increase of energy but most importantly, I am learning how to be my own generator of positive energy. Recently, I attended a powerful workshop, Finding True Self. To be honest, it was a life changing experience. Every day I observe new inner dimensions unfolding in front of my eyes.
7 months ago Laura Jacobs
Excellent consultation, I wish all my friends and family would go. Can't wait to sign up for classes just wish a couple later ones 7/8pm or a 8:30/9am
5 months ago Troy Waldon
After just a few classes, I started feeling great! I have been having health issues and was feeling very tired most of my life. Now, I feel healthy, happy and energetic. I have a very busy schedule related to work plus kids and family, I try to attend classes at least 2x a week. Some exercises I do every day on my own. I truly recommend everyone who wants to get healthier and happier to take classes with Master Hong at Body&Brain Yoga!
11 months ago Maria Gomez
Even thought it is called Yoga, it is very different from classic yoga that we are used to. Exercises are way more dynamic, and there is something new every day, so you are never bored. At first, I had hard time dragging myself out of bed to go to those classes, but every time I came back from them re-energized. Now I actually look forward going to them.
3 months ago Emmanuel Fajardo
After only 3 months of attending Brain and Body yoga I am a different person- happier, energetic and positive. Finding True Self workshop I recently took was an eye opener. All the doubts I had about which direction I should be going in my life are gone now. It is such a relief.
3 months ago Crystal Madru
Body and Brain yoga with Master Hong has changed the way I look at exercise and yoga. I love the body and brain connection and am more mindful of the energy in my body and how it flows. I am more centered and at peace. I love Master Hong's healing sessions. I look forward to my classes everyday as it has changed and enhanced my life.
3 months ago Gg
Amazing experience every time I go. The atmosphere is wonderful and accepting. Master Hong makes sure that participants of every level are able to feel like they are getting the most of the exercises. We feel like a little community. It's not just yoga - we are also taught how the body, mind, and spirit connect. There are a variety of workshops offered, and after taking those workshops you learn to look inside of yourself and find balance in life, and to look at life from a different, more grounded, perspective. I look at myself differently since starting. My family mentions how much calmer and happier I am, and I can say that I have accepted and learned to love myself.
1 month ago Diana
I had fallen this past winter two different times on the ice, hitting both shoulders and an elbow. Even with massage and chiropractic work, I only had limited range of motion and suffered with chronic aching pains throughout my upper body due to my injuries. After 2 weeks of daily attendance, I had greater range of motion with minimal pain. And after a full month I have full range of motion in both shoulders and strength returning to my elbow. I have more flexibility, balance and strength throughout my entire body than I've had in years! The idea of connecting body and brain to bring healing through gentle stretching, movement and meditation is fantastic! I have greater clarity, focus and energy to carry through my day in addition to my body feeling stronger and younger. Come join us and enjoy Master Hong's gentle wisdom.
11 months ago Luis Fuksman
Brain detox!!!! Being a teacher and yoga practitioner of 10+ years, only after attending classes and Finding True Self Workshop at Body and Brain Yoga I have realized that unless your brain is totally cleared of clatter of doubts and emotions, back to "0" point, there is simply no transformation you do with your physical body is sustainable! The good news is once you discover this for yourself and open to possibilities, anything becomes possible and your life becomes beautiful melody like the one you hear while practicing at Body and Brain Yoga! But do not take my word for it, come and do it, happiness is a choice! Act on it!
3 months ago Tommy Barbee
I came to Body and Brain Yoga in hopes that I would gain some pain relief for chronic migraines, since coming to class I've notice a significant difference in how I'm feeling, I'm feeling fantastic. My migraines are gone. I've been a member for only two months and I noticed the difference just after a couple of weeks. I'm so happy that I joined, great place.
9 months ago Deshonda Brown
I have to say Master Hong is truly amazing and cares about his customers and truly wants a better life for all of us. I highly recommend incorporating this into your lifestyle!!
6 months ago Liena Churchill
Body and Brain Yoga happened to me at the right time - we were ready for each other. The very first class with Master Hong filled me with more energy and joy. Taking regular classes I've noticed that I've become more peaceful, active, energized, and feel much better about myself. The day when I have a class I feel good from the morning, looking forward to going to the studio. When I started just a few months ago, I had problems with my knees, could hardly bend my legs and was in constant pain. Now I'm a happy owner of an almost healthy pair of knees and forgot about pain. Last week Master Hong took us to the "Finding True Self" 2 days workshop in Chicago. It was an amazing experience of getting through all accumulated baggage into the core of your being, into your true self. I witnessed almost mystical transformation in people who were able to recognize, accept and put away their hates, angers, fears, doubts, shame, grief, regrets, etc. They found what they really want in their life and started loving themselves again. I feel more in accord with life, have more joy and understanding. We learn how to elevate the level of consciousness to become LOVE, JOY and PEACE. When you have these in yourself, you can radiate and affect the whole world around you to become a better place. I highly recommend Body and Brain Yoga to everyone to become a better you
3 months ago Kristy Hyatt
I have started Body & Brain Yoga classes in December 2014 and I see a significant shifts in my behavior, attitude, relationships. I feel GREAT after each class - happy, energized, peaceful. I learned relaxation and breathing techniques, became more focused and flexible. I am calmer and confident. I feel good about myself and people around me. I am better in managing stress. Meditations helps to shift my focus away from busy thoughts to feel piece, happiness and gratitude. I get benefits from each class during the week - Organ Detox, Tai Chi, Vibration and Yoga and I do not want miss any of them! As I started taking online classes due to the pandemic situation - I enjoyed even more. Taking online classes from the comfort of my home - I can focus much better on myself. After each online class we have sharing time and I love it - I can see everyone and we all have a chance to share our experiences during class and receive guidance from Master Hong.
10 months ago Tapas Mishra
Body & Brain Holistic Yoga Tai Chi center was the break I was looking for and Master Hong transformed my life. I also love their workshops and their retreats to Sedona Arizona.
9 months ago Kimberly Males
Body and Brain Holistic Yoga Tai Chi is a special absolutely amazing place! I joined this studio almost 2 years ago, and my improvement is unbelievable. Highly recommend this program!
7 months ago Helen Lie
This class has been a great way to begin the day! I joined Body and Brain Yoga & Tai Chi, trying to get in better shape physically, and I'm finding so much more, like inner peace and learning to trust and love.
3 weeks ago bob schoen
I have joined several gyms over the years, but I never enjoyed going and would primarily go just to be with friends. When I heard about Body & Brain, I knew something was special and unique about the methods taught there. From my first class, I felt those differences! I am not flexible and had never done any type of Yoga before. I now attend 4-5 times per week (unheard of previously for me!) and I can't wait for class because I know I will feel so much better after attending. I am finally MOVING my body! I have struggled for many years with fatigue and I have seen huge improvements in my energy level, and overall how I feel. Each day has a different focus, and each week is different from the last. I have learned much about my body, my mind, my choices and how it holistically fits together. I can not recommend Master Hong and this center enough!!
3 months ago the dark
The end of April is when I started at Body and Brain Holistic Yoga & Tai Chi. It as been about one month and all ready I feel more vital, centered, (believe it or not) less emotional, stronger in body, mind and Spirit. I had no idea that how much I would benefit from this form of Yoga. It challenges me and I love it. Thank you Master Hong.
3 months ago T Wilson
A unique combination of yoga, Tai Chi and meditation that creates a powerful healing experience. After just 2 months, my shoulder pain and tightness has improved more than my with my previous 14 years of vinyasa yoga training!
11 months ago
Popular places from the category Yoga studio