Bravo Protection Products
Window tinting service Bravo Protection Products, 15620 Wayzata Blvd, Wayzata, MN 55391, United States:
191 review
of users and employees, detailed information about the address, opening hours, location on the map, attendance, photos, menus, phone number and a huge amount of other detailed and useful information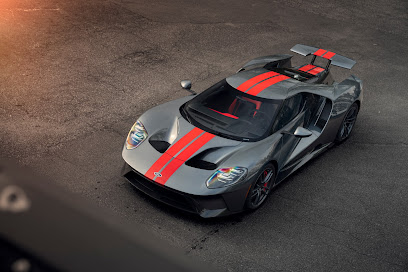 Address:
15620 Wayzata Blvd, Wayzata, MN 55391, United States
GPS coordinates
Latitude:
44.9716509
Longitude:
-93.4769853
reviews Marc Zare
It's been a week now and my window tint turned out beautiful, amazing job. It looks even better each day as it dries! It looks professional, clean and elegant. Highly recommend. A couple of my family members want to get theirs done now haha
3 months ago Fabian Stiebel
I had window tint and clear bra installed. The process went seamlessly. I am very happy with the quality of the work. The value exceeded cost. I will use this outfit any time I need services that they offer. A+
4 months ago HTM
One of the best experiences I have ever had! Tommy and his team are amazing! World class service! He did the windows of my shop and other locations of ours and it's a work of art! The pricing is great but the service and the attention to detail is the best I have seen in a very long time! If you have any questions about working with this company forget them and just say yes! You will not be disappointed! Bringing my truck in next Tommy! Big thanks!
4 months ago Matthew Miller
Very professional and so great work. I've had several vehicles done now by them and not a single complaint. They work on any type of car from Lamborghinis to Chevy trucks. Also located to a really good Indian restaurant and dent repair shop.
8 months ago Melissa Beckler
Showed up with the wrong product. Said they would need to reschedule and never called or emailed me back. Terrible customer service. Don't use these guys as they don't value your business. Plenty of other options in the cities.
3 months ago Stephanie Shaw
Very pleased with the tint job Bravo did yesterday on our BRZ. Scheduled our Tacoma to be done next month after we saw the results. Great pricing, quality products used, and nicely done application. Considered DIY from film bought at an auto parts store, but professionally done is sooooo worth it!
3 months ago Derrick Hutchinson
These guys are GREAT.. Had 8:30am appt. and truck was back in my hands by 9:30am. Work was Excellent and Well worth the drive from Woodbury. Came highly recommended and now I will ONLY be going here for my services. Thanks again Tom and the Gang ????
8 months ago Mary Miranda
I have 2 cars done here. They do excellent work!
3 months ago gerard Stumm
Absolutely the BEST WINDOW TINTING COMPANY IN MINNESOTA... THEY JUST DID MY 2021 DURANGO AND IT LOOKS AMAZING!!!!! I WUD RECOMMEND BRAVO TO ANY ONE LOOKING TO GET UR WINDOWS TINTED OR FOR ANY WORK THAT BRAVO DOES.. BRAVO IS THE BEST!!! GREAT PRICE'S, FANTASTIC SERVICE, WITH PERFECT WORK!!!!! I WILL BE BRINGING MY OTHER CARS TO BRAVO THIS SUMMER TO HAVE THEM TINT THE WINDOWS IN MY VETTE AND CADDY!!!! TRULY THE BEST IN MINNESOTA!!!!
4 months ago Alex Mendez
Always a pleasure with bravo! All 3 cars I have purchased I have immediately brought her to get my windows done and every time I am even more amazed! Today they let me come in on the very day I called and were done in 2 hours sharp! The car? Looks absolutely amazing! Thanks so much bravo! I will continue to come back and refer my fellow peers
11 months ago isholin
I booed an appointment two weeks out to have my windows tinted and was told that it would take an hour and a half to complete. I showed up this morning and was told that I couldn't wait inside although it's freezing outside and that it's been a two year policy that you drop-off in the morning and pickup in the evening. Very disappointed. ** Response to owner ** Thank you for responding to my review. I would like to start by sharing that many factors are taken into consideration when establishing a review, the business size being one of them. Let me dive into more detail about this experience and the subsequent review; I contacted your business for a quote via your website and received an email response with a quote and an invitation to call for scheduling. Neither the email nor your website mention anything about a COVID-19 policy or the fact that drop-off is in the morning and pickup in the evening. Furthermore the following can be found live in the FAQ on your website: Q: Do You Have A Waiting Area? A: Yes, we certainly do. Our world class facility includes a lobby with free wifi (do bring your laptop) & television. You can only imagine my frustration when I drove over and learned that I was misinformed and that you weren't going to honor what had been communicated. While I understand that COVID-19 has had an impact on face to face businesses, I also believe that customer service and service recovery are key parts to a successful business and customer experience. Neither of these were achieved during my visit, unfortunately not giving me the opportunity to rate and review your actual product and service.
5 months ago Ashley Work
Awesome. The food are always hot and good. Great work guys.
8 months ago Josh Keefer
After reading all the good reviews regard customer service, the work performance, willing to go extra mile, etc... I decided to give them a try. I made the appt & brought my SUV in. The gentleman asked me if I know which % tint I want. I told him, I would like 15% all around. Then he recommended not to put 15% on the front. He advised me to go with 50% for the front because of the legal limit. I told him that I had 35% on my old SUV front and it wouldn't do it for me. Then he changed his tone and proceeded to tell me that if I want to do 15%, then I need to pay cash. I thought it was weird, but I'm ok with it. I went to ATM near by & got the cash. They did the tint within 45 minutes which was faster then I expected, but when I went home and check out the work. They did an average job compare to other shop, but left a mess in my car. They didn't clean up after they were done. It was like they were in a hurry. They didn't wipe the fluids that they used at all and left with fluids mark/smear on all the wood trim/doors. The fact that I just had my car detail last week. I don't know about any of other posters, but if this is the service you rated highy then I think you have a very low expectation for customer service and job performance. I wouldn't recommended this place to any of my friends or family members. Here are some of the pix that I took. Update 05/22/2017 One of the owner called the day after to expressed a sincere apologize and offered a resolution to make it up, but at the time I already took care of the problem. I waited this long to update my review because I would like to see how tint came out after it dried. I have to admitted, the job is done right and a bit better than the other place i went to previously. So I readjusted my rating for the management team and the job performance. However, I still knocked 1 star due to the customer service.
2 months ago Taylor Freed
I had the side and back windows tinted on my car. Turned out great. Bravo uses the best products out there and they know what they are doing which is more then half the battle with window tinting to get it done right so you don't have a problem in the future. From what I understand these are they guys a lot of dealers use as well. Can be a bit on the expensive side when using the best film, but it's worth it to get it done right. Only took a little less than 2 hours to complete my two door coupe. I'll be back for any future window tinting. UPDATE: I have to update my review and knock a star off. I noticed a couple days after getting the windows tinted the cover over the third brake light up high on the back window was falling off. (This needs to removed and replaced during the back window tinting process.) I had to figure out why it was falling off (broken retainer clip), go buy some clips to replace it, and then replace the clip and snap the cover back into place. All wasted time and money on my part. The reason I went here and paid a not small sum of money was to not have to deal with mistakes or problems after the fact and then have to fix them myself. Sigh... On the upside the tinting job on the windows looks very good.
9 months ago Mike Lannon
I brought my car in for tint and after the job was done the back window was unacceptable. I asked them to redo it and they said no and nobody in the Twin Cities can out tint them. They challenged me to go out there and find someone who can fix the window and if they did I would get a refund. I looked around and found a tint company (see before and after pictures). After the job was done I stopped back in for my refund and the response I got was "no I'm good".
5 months ago J P
It's been a month since Tom and crew performed their PPF install magic on my 2017 Corvette Grand Sport. The workmanship is outstanding and I couldn't be happier with the job they did. They took their time, paid attention to details and added another satisfied client to their growing list. And I really appreciate how Tom listened to me, educated me and delivered a fantastic installation. Highly recommend Tom and his team.
2 months ago Indra Robinson
We went here for window tint. Quality job, fair price and great customer service!
9 months ago Steve Tucker
Very impressed! Great prices and great service we will be back for all of our cars going forward.
7 months ago Jessica Hall
One the best experiences I've ever had with my car! I made an appointment for window tint and was in and out in around one hour. The waiting area and decor is very cool with the car books and vintage motorcycles. You can tell Tom and the team here care about their clients and their craft. I highly recommend Bravo Protection Products.
8 months ago J KH
Great service with great products. If you're looking for tint or paint protection this is the place to go.
10 months ago Richard Whitley
I've had 4 or 5 vehicles done here. Always the best service and amazing work as well as being friendly and professional. I would recommend them to anyone.
5 months ago Carson Snyder
contacted them the day before my trip and they were able to accommodate my schedule and get me taken care of same day! A+
11 months ago shakeira James
Guy's did a great job!! I will be back with my suv soon!!!
1 month ago Brianna Bidwell
Highly recommend. Never so happy with a tint job.
2 weeks ago Ben Lytle
Great work, had been recommended to come here for window tint and patin protection from a friend. Very clean and nice facility and professional staff that knows their products. Appreciate the honesty, instead of causing future issues with my car, they were honest about what they could and couldn't do for services, which is nice instead of trying to make a buck. Will be back!
2 months ago Tanya Tucker
Very good service, nice, quick and clean installation of my window tint.
8 months ago macee acosta
Very friendly and very professional and they went out of their way to make my experience perfect. Thanks guys!! Highly highly recommend!
4 months ago Shannon Kasevich
Bravo did an impeccable job on my Fusion that I brought into them. They were flexible with time and their pricing is beyond reasonable. The fella at the front desk was extremely knowledgeable and did a wonderful job explaining the process and the features of the 3M Film they use. I would recommend them highly. I will definitely bring all my vehicles to them from now on.
5 months ago Princess Villeza
I think this place is awesome! The manager is cute, as well!
6 months ago Karen Dina
Standing ovation for the Team at Bravo. I have been a client for the past ten years, in addition to having them tint my Nissan, Porsche, and now my Mercedes. I figured since this is my third time having the works done, perfectly done, I need to write a review. The Team at Bravo is comprised of brilliant, bold, and professional individuals. In addition, they are EFFICIENT and HONEST with all of the work they do. They will help and guide you down the road of getting exactly what you want and need. My Tint and Clear Bra. My car looks hot, stays cool, and bulletproof on the front. what they offer: • CLEAR BRA • AUTO TINTING • COMMERCIAL TINTING • RESIDENTIAL TINTING Thank youuuu bunches Bravo!! :)
6 months ago John Matthews
I've taken all of my vehicles to Bravo and have never been disappointed. They do excellent work and I would highly recommend Bravo. Tom and Charlie are the vest!
4 months ago Brandi Snyder
Have had 6 vehicles over the years tinted at Bravo and each have turned out great. Never an issue with bubbling or fading; service is always quick. Will continue to recommend to friends and family
4 months ago Andrew Tiscareno
I've had several vehicles' glass tinted over the years. For me, the extra drive is worth it. Friendly staff, competitive prices, quick turnaround with appointments.
3 months ago K Attebery
Have been taking my cars and trucks to the guys @ Bravo for many years and always will. Great customer service and very professional!
2 months ago Laura Flora
I have had multiple cars tinted by Bravo and have had nothing but world class service. I recently got the windows tinted in my 2015 tahoe. I called to try to get in following morning and they got me in even though they were booked! The windows turned out amazing! After a week I noticed a bubble that would not come out. I called they got me in the next day and took care of it no questions asked! Great work! Amazing company to deal with! Great customer service! I will be back to get my other car tinted and refer all others to this company as well!
8 months ago Hailey B
Absolutely perfect job done on my audi
4 months ago Jean Cyr
Bravo was extremely accommodating and very professional! Their work is top notch! Great company, I will definitely work with them on future projects!!!
4 months ago Tom Jedli
Have used them before, second vehicle . Highly satisfied with their product and workmanship. Great value!
8 months ago Troy Woodruff
Truly, the only place I'll go for window tint. I've been here many times over the last several years, and they never disappoint. The quality is exactly as you'd hope, the prices quite reasonable, and they're always friendly. Many times, they've even been able to get my vehicle in without an appointment. Hands down, look no further, this is the place.
2 months ago Sherry McCulley
Very professional, did a great job. Not cheap, but nothing high quality is. Highly recommend.
4 months ago Lisa X
I got my windows tinted at Bravo. They were very prompt with timing and I was in and out within an hour. I will be going through them for all my window tinting needs.
6 months ago Aleksey Lisovsky
Got my windows done here. Took a couple of hours, as it's a busy place. Worth the wait. Quality job, that is still in great shape. Two year follow up, I've had two more vehicles done here. And the first one still looks new. Here now getting another one done. Last one went to Vegas with 35% sides and rear, 50% windshield. And looks great.
4 months ago Dennis W
Staff was professional, fast and accommodating. I am very happy with the level of quality on my window tint. Bravo will be my go to for all future window tint.
3 months ago abacumoff
Called last minute to see my options with getting my windows tinted. Tom and Charlie made time for me and did a extremely well done (and very quick) installation of 3M window tint. Staff was very knowledgeable, provided me with a great quote and were able to get me in same-day. This shop had a variety of quality products and staff were super excellent. 50+ all 5-star reviews definitely worth it! Don't take your vehicle anywhere else!
7 months ago jenny estrada
Tommy and team are top notch. Excellent service, knowledgeable staff, great product, and real craftsmanship. I reached out to them based on the excellent online reviews and couldn't be happier with the results. I'd highly recommend Bravo to anyone and will use them for all future projects.
11 months ago Amer Alowdi
Awesome job! Love these guys. They did amazing work.
6 months ago Megan D
Did an excellent job on the window tinting on my new car. Got me in and out in a timely manner. Will do business again!
2 months ago Rachel Miller
Been to Bravo to have tint installed on multiple vehicles over the years, has turned out great each time. Tint has never bubbled, gotten hazy, or show any defects over time. Great service, would highly recommend!
2 months ago Pamela Grove
don't let all the perfect reviews make you weary. this place is truly deserving of the full 5 stars. the guys are knowledgeable, respectful to your car(they do a lot of high end vehicles) and best of all the pricing is extremely fair. my first car I brought in was a 2003 5 series and the door frames had a felt lining. the other company I went to previously wasn't able to do the tint without getting the felt specks trapped in the tint. these guys did a perfect job.. I was told later that they voluntarily re-did a window because they saw 1 speck. my 3rd car here. this is the only place I will go, or refer anyone, for tint.
2 months ago Chere Rinehart
I've brought multiple cars to Bravo for both window tint and the clear bra products. I even had them do a carbon fiber product on my roof. They always do top notch work. One of my cars is going on over 10 years with their products and applications and it's still looking great! Thanks guys! Keep up the good work!
10 months ago
Popular places from the category Window tinting service