Timothy Allen, MD
Orthopedic surgeon Timothy Allen, MD, 78 Ridgewood Dr, Bangor, ME 04401, United States:
19 reviews
of users and employees, detailed information about the address, opening hours, location on the map, attendance, photos, menus, phone number and a huge amount of other detailed and useful information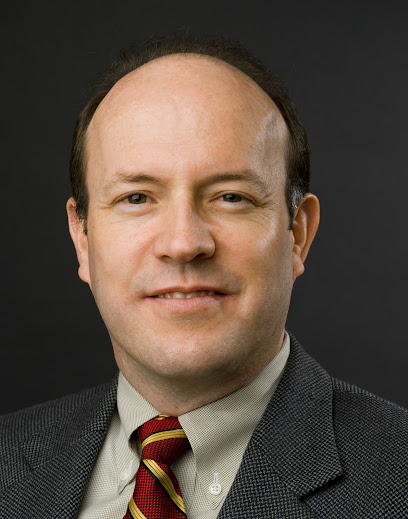 Address:
78 Ridgewood Dr, Bangor, ME 04401, United States
GPS coordinates
Latitude:
44.8470737
Longitude:
-68.7428204
reviews Tylor Patton
I am pleased with my encounter with Dr. Allen. He answered my questions and I had opportunity to ask what I wanted to know. He also practiced good infection control in washing his hands before touching me.
4 months ago Xochitl DCV
Dr. Allen is very down to earth. He explained what he was going to do and how. Dr. Allen listened to my questions and explained them in a way that was easy to understand. He performed carpal tunnel release and ulnar nerve transpostion in both left and right arms. I highly recommend Dr. Allen.
10 months ago Alex Cope
Dr. Allen did my Carpal Tunnel surgery & trigger thumb release. He was very friendly & treated me not just as a patient but as a person which some doctors forget. He was patient, understanding & explained both surgeries thoroughly & to my satisfaction. The surgery went well & the follow up was excellent. I may need surgery on my right hand down the road & would choose Dr. Allen again.
1 month ago Angie Graham
He explained everything to detail and told me my options how it would be and he listened to me and didn't seem to be in a big hurry I really like the guy .I would definitely recommend him
7 months ago Jason Patterson
Dr Allen is great!! He did a wonderful job on my tendinitis in my wrist. He didn't rush me to get any surgeries done. He listened to everything I had to say and addressed my ever concern.
10 months ago Amy Cookson
Am very pleased with my appointments he took the time with me and helped me to understand what needed to be done I would recommend him to anyone who needs this kind of surgery I am very happy with the outcome
10 months ago sunny day
First time I had met Dr. Allen. He was very nice and easy to talk to. Liked the fact that he wasn't eager to suggest any kind of operation to fix the problem with my hand. Trying cortisone shots first.
1 week ago Bree McVey
Dr. Allen was very easy to talk to and explained what was going to be done during surgery. I feel confident that everthing will turn out fine.
1 week ago EL Marie
Straight forward and professional. Courteous and friendly.
9 months ago Rachel Hall
I was very happy with the service I received
5 months ago Rebecca Elder
I was very happy with Dr. Allen and his knowledge and able to convey to me everything so I could understand.
1 day ago Merlin Gonzalez
Very friendly and was willing to sit and answer all questions till I was satisfied.
10 months ago Ivan Mechanic
Downeast Orthopedics has always treated me professionally. I miss Dr Askins, but, so far, Dr Allen has been great. He listens and offers answers to help.
4 weeks ago damien coquet
friendly -professional -explained next step of procedure-helpful
9 months ago Amy Jones
Dr. Allen did not listen to any of my concerns. He gave me an injection during my first appointment without ever mentioning any side effects (the side effects included two and a half days of pain and inflammation at the injection site,as well as bruising, and because I hadn't been expecting it when the pain started I thought something was wrong). This injection did not end up treating my pain as he had expected. At my next appointment he left me in an exam room two minutes after sitting down with me. He never returned (and the woman who pulled him out of my appointment said it wasn't an emergency, but that she had questions about a request for x rays). Eventually he sent his secretary to tell me that he was done, and I could leave. Unfortunately that meant that he never addressed any of my concerns. I will not see him again, and I do not suggest that anyone else waste their time. I now have to find another who will be willing to help me, and start this process all over again. I did however enjoy my time as a patient at DownEast Ortho in Bangor before I became a patient of Dr. Allen. The practice was great, but this doctor is not.
4 months ago John Groff
Excellent doctor!!! He was friendly and very knowledgeable.
2 days ago RodiBoy
Perfection as always
7 months ago Bridge Johnson
Very pleased with the out come
11 months ago Devin Fowler
I wouldn't go to any other place!
2 months ago
Popular places from the category Orthopedic surgeon