Benjamin Franklin Plumbing of Yorkville
Plumber Benjamin Franklin Plumbing of Yorkville, :
96 reviews
of users and employees, detailed information about the address, opening hours, location on the map, attendance, photos, menus, phone number and a huge amount of other detailed and useful information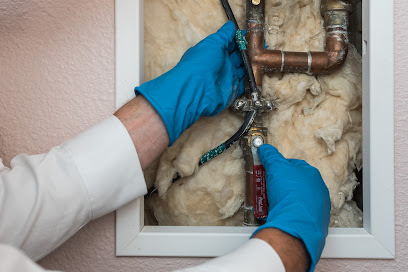 Website:
benjaminfranklinplumbing.com
GPS coordinates
Latitude:
41.6763790
Longitude:
-88.3483975
Location on the map
Reviews Don Park
We had our Washer and Dryer moved into the Garage, So they did a fantastic job with minimal cutting of drywall. Extremely pleased, well done guys!
3 months ago Sharon Rose
From my first phone call to the service being completed, everyone was professional and thorough. Tony explained everything to me and the work was done promptly and thoroughly! I definitely recommend them.
5 months ago John Montgomery
Awesome and prompt service! Jim was amazing! Great experience!
4 months ago veronica Taylor
Tony was wonderful! He explained everything to me and answered all my questions. He was friendly and professional and I would highly recommend him for any future service. 5 stars for Tony. Thank you!
7 months ago Heather Uccio
Tony and Jason were awesome! Based on the service they provided on a prior plumbing issue, I requested them specifically for my most recent plumbing issue. They were just as great to work with as the last time and I will be using them for all of my plumbing needs. Tony and Jason are prompt, professional, polite and considerate. They make plumbing issues less stressful with their quality of work, recommendations and explanations. Benjamin Franklin Plumbing, as a whole, has proven themselves worthy of my business. Thank you for the great service!
8 months ago T I
Appointment next day, kind serviceman, great work!
4 months ago Kaushik Solanki
Very professional fast clean work and very respectful company
4 months ago Hailey Weston
Installed ejector pump in basement. Did an amazing job, and was courteous and professional. Will use Ben Franklin again.
4 months ago LaTonya Sneed
Tony B and Josh L were wonderful, they advise me of everything they were doing and were experts in their jobs. I would highly recommend them for your repairs very efficient at what they do.
6 months ago Sue Atkinson
Tony and AJ were curtious, timely and good communicators in explaining repair needs and associated costs. Great representatives of the company. Definitely recommend.
7 months ago Steve Martin
Tony B. was very professional and got the job done right. He explained every step of the process and was able to answer every question. I have not had another plumbing company work in my house since I purchased the home. They have touched every plumbing job from new toilet(s), tub, faucets, valves (inside and outsiders), and new gas line for my gas stove. I wouldn't call any other company but Benjamin Franklin Plumbing! I'm always 100% satisfied!
7 months ago L Ward
Jim & Thomas were here on time as scheduled and completed job with no fuss no mess and a fair price. Very happy with the whole experience.
7 months ago Holly Kozera
They fit me into their schedule last minute- were friendly and efficient. Repair was done quickly with no mess or issues. Highly recommend
8 months ago adam lazur
Nice people to work with. On-time, explained problem, charges clear and upfront, and problem sovlved! Would definitely recommend.
5 months ago Jessica Flores
Tony B and Jason L were great! Very helpful, informative, and friendly. The work was done quickly and they came the same day.
8 months ago Wes Forster
You know how you are always in the lookout for a service where you will get professional and quality work, but yet they always make u feel warmly reassured and connected? These guys are that type! Bob will make u feel that u r going to be taken care of, no matter whats the challenge, and then deliver on it as well. Highly recommended!
3 months ago Jeremy Pohl
Every technician we had out was professional and took time to explain the situation. Also we called needing service ASAP and they were there within a couple of hours Toilet and disposal work great again!
10 months ago Nina Harding
Both guys were excellent and very knowledgeable. They diagnosed my sump pump issue and gave me recomendations on what was needed. They gave me a quote and got me scheduled for the repair. Excellent service! Would higly recommend.
7 months ago Taivanbat Badamdorj
Requested to come out and provide quote on Battery Backup Sump System and Water Softening System. Very polite, provided a good overview of services and the products they would use. Though the materials were quality for what was quoted, still found them to be relatively expensive. Looking to obtain 2 or 3 more quotes from licensed plumbing companies to cost compare.
2 months ago Thomas Fohl
Bob, Tony and Jim best guys around! Thx for your superior service and quality work. Always stand by the word and go above and beyond to earn your business!!!
8 months ago Matt M
Tony and Jason were very helpful and friendly. Offered good advice and took their time explaining everything. Very professional as well! I certainly will call them again!
9 months ago Jamie Williams
So yes, on time, and very professional and installed the faucet but were also to replace insides of the toilet in master bath, did not have the proper replacement and we will not pay for another visit just to do that. $300 to replace a faucet just seems a little expensive. Let me add that when we had a sump pump emergency 2 years ago they came quickly and helped us so we could leave on a trip.
2 months ago Doron S
Jim Smith was professional and courteous. He explained the issue and the best way to address it. Answered all my questions. He has been out a couple of times and was very awesome Everytime.
9 months ago Houdini
Tony B was great! Explained everything in detail. Was very honest. Was punctual and prepared and very professional. I would definitely recommend. We had a new water softener installed.
2 weeks ago Dave Hansen
I needed to get a quote to replace a hot water heater. Made the appt and then was told their would be a $49 trip charge. For a sales call? I was shocked they said they would waive it but apparently they get away with it.
4 weeks ago Emma
They were prompt, effective, quick and courteous. Definitely recommend!
6 months ago Adam Small
This company is amazing. They found the source of the leak and immediately ordered the part. They also explained what will need to be done when the part comes in. Additionally, they fixed a water line break that occurred by contractors the previous day. Chris was an absolute delight to communicate with. We are new to the area and didn't know what to expect. Your company was a pleasure to work with and if I need plumbing services in the future you will be my first call. Thank you very much. Happy New Year.
10 months ago lois gonzalez
The crew provided a thorough quote and payment plan options!
8 months ago Castro Castro
My problem with the cold water faucet getting hot before cold is STILL a mystery, but the guys gave it their all. Will let you know if we ever solve this mystery!
8 months ago Martin Sandler
Jim installed a new faucet that leaked. He came back and had researched it very thoroughly. He was able to fix it. He had also brought a replacement in case. We were very pleased.
11 months ago Echo Trucking
Bob took my call on a weekend and set me up with an appointment quickly, and Jim arrived on-time. They were able to make some recommendations based on their expertise and it is greatly appreciated. I wouldn't take my business anywhere else.
2 months ago simon rodriguez
Everyone at Benjamin Franklin plumbing was very nice, on time, communicated timely, and provided excellent service. I really appreciate everything. Our water heater was replaced and everything works great! Jim and Erick were very professional and nice. Thank you so much.
10 months ago Rhagen Butts
Our jacuzzi tub wasn't working and we had been unable to figure out where the access panel was. Jim with Ben Franklin plumbing was extremely helpful, did his best to remove a wall panel behind the tub, and despite being unable to actually access the motor (it was located in a spot that would require far more demo-ing) told me everything I needed to know as far as moving forward with either his company or someone else. He was up front, honest, helpful, and extremely patient. Even without being able to solve my problem in that visit, I would highly recommend the company for their professionalism and courtesy. Very good experience!
2 months ago Katharine Maller
Benjamin Franklin has saved me many times and the quality of the work is always unquestionable. This time they helped me install dishwasher & refrigerator, and also helped me finish installing the gas range too! This was after the store (not mentioning any names) that sold me the set with Installation failed to install the any one of pieces - claiming "my house was too old (1972) and incompatible with the appliances" ahem! Anyway, my favorite techs from Benjamin Franklin saved the day! I highly recommend.
2 months ago Eva Beard
Tony B did a great job of power rodding my service line. Line was completely plugged. Works like new again. Great job !
4 months ago Steven Barton
Prompt and courteous. Price was as quoted. Leak found. After I was told the leak was fixed, I found it was still leaking which lead to a bracket being replaced to fix the issue. I am happy it was repaired but I should have not been the one to find a leak being told it was all set. Still I am overall satisfied
4 months ago Sean Owen
Tony B. of Benjamin Franklin Plumbing of Yorkville was great. He worked hard to clear the sewer and when we discussed the issues he was more than willing to work with me to come up with the best solution. 10/10 I recommend.
10 months ago Francine Gilleylen
Tony and his apprentice are wonderful!!! Very satisfied!
8 months ago Amir Murillo
Jim at Ben Franklin was very professional, Jim diagnosed the issue, explained how he was going to fix it. It seemed like he really was invested in taking the time to find out what the issue was, instead of guessing and trying to different repairs to fix the issue. Would recommend Ben Franklin for any plumbing needs.
11 months ago Tina Boober
We have used Benjamin Franklin Plumbing several times- our local representative Andrew is always professional, clean and quick. We get high quality service at fair prices and quick when there's an emergency. I highly recommend them!
7 months ago Emanuel Bulic
Our tech was very responsive and thoughtful. As always we receive perfect help. Ben Franklin has been our plumber for nearly 20 years!
3 weeks ago Nicole Sonsini
Andrew was super professional and explained how to light my water heater very thoroughly. It took him 20 minutes to get my water heater up and running, gave me excellent advice on how to maintain it. Overall he did an awesome job. Because of him, I would use Benjamin Franklin again for all my plumbing jobs. They had a set rate which I believe all AC , heating and plumbing should have as I recently had a bad experience with a different company when they came to fix my AC unit and charged a ton. Once again, Kudos to Benjamin Franklin.
4 months ago adriana vera
Tony always does a great job. He is knowledgable, professional and always pleasant. Ben Franklin will always stand behind their work, which is why we've been customers for years.
11 months ago Jane R
Tony and his team were great. They replaced my water heater promptly, and went above and beyond tp get it done.
1 week ago Alayna Collins
Andrew and Ben Franklin plumbing was fantastic. They gave an approximate time that the job would start and then updated you when exactly they would arrive. Andrew was very professional and explained what had to be done to make things right. Excellent work was done. I feel i found a plumber that is great and i know who to call if i have plumbing needs in the future.
7 months ago Worthy Blee
Wonderful service. Love love this Company.
8 months ago Chris Cox
I used them to replace a hot water heater. The amateur technician was unable to turn off the water and decided to cut the pipes anyways. He flooded my laundry room, spraying water all over my media center destroying my Xbox. They told me they were going to replace it and I have yet to receive a check. A more reputable company came out to repair the shut off switch and noticed Benjamin plumbing installed the hot water heater incorrectly. Management at Benjamin sent me a very sarcastic email and I will no longer be contacting them. They are very unprofessional.
10 months ago Debra Burk
Andrew never disappoints. He knows his business and goes about it quickly and efficiently. He explains what needs to be done and the options that are available. I have found him to be an honest and trusted person to do business with.
6 months ago Sathish Sreedhar
We were very happy with Chris and Andrew (did I get the correct names?) as plumbers sent from Ben Franklin. They got the job done, though it was rather complicated, and they gave us some good tips to prevent problems in the future. They worked efficiently, and did not waste time. Thank you!
4 months ago Tina Lacer
Amazing team! Very honest! Can't say enough good about this company!
10 months ago
Popular places from the category Plumber