Packaging company Carolina Container LLC
Packaging company Carolina Container LLC, 61 30th St NW, Hickory, NC 28601, United States:
28 reviews
of users and employees, detailed information about the address, opening hours, location on the map, attendance, photos, menus, phone number and a huge amount of other detailed and useful information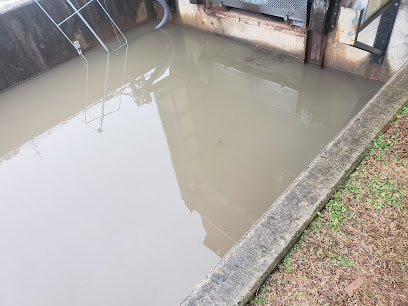 Address:
61 30th St NW, Hickory, NC 28601, United States
Website:
carolinacontainer.com
GPS coordinates
Latitude:
35.7319109
Longitude:
-81.3898440
Location on the map
Reviews Yujistir Bansi
One single shipping dock way back in a single lane drive. The shipping office is beside that dock. Poor signage.A contact number is listed on Bill to call but no one answered and on 1st call, "voicemail was full, Goodbye" After walking …
11 months ago Michael Pierce
Wow absolute worst place to deliver to. Been standing here with buzzer buzzing for 1/2 hour, no one is showing up. Dock is nearly impossible to get to. And its 2 feet deep full of water.
1 week ago Aastik Chawla
Kind staff that got me loaded an hour early. Pleasent place to pick up from.
1 month ago Wei Pang
Ring buzzer and wait,wait,wait. Find yardman because they understand.
1 week ago Lakiah Banks
No hassle. Had 08:30 appointment got here at 08:20 soon as I walked into receiving office or hole in the wall the fella receiving told me to back in and I was out of there in 30 min.
2 months ago Jennifer Hickmon
Very unprofessional and rude in their shipping and recieving department. Particularly Spencer. Not good for business. Two thumbs down no stars for rating
3 months ago Jim Gagne
drop n hook in Hickory nc fast unload in va
2 months ago D W
Super nice people,yard for trucks a little too small.
4 months ago Andrea Groon
Tight 1st come 1st serve long lines
10 months ago Rebecca Jenkins
Good fast receiving.
2 months ago leigh michaels
Roll stock is great , I was 5 hrs late because of ELD and spoke with receiving lady and was honest with her on my reason and explain I'd notified my company the day before and she was nice enough to unload me because of and opening. Great lady !A HUGE Thx from Milan supply chain!!
11 months ago Ivan KHMELEVSKOY
To all the drivers that feel their time is more valuable than Anyone else's...get over yourselves. This receiver is by Appointment!! Get it? Susan was a Ray of Sunshine this morning. So what if I had to wait a bit past my appointment time …
11 months ago Agnes W
Loud and smells like diesel fuel
2 months ago Jason McDonald
Terrible place to deliver takes hours to check in
6 months ago Wayne Parker
It's a nice place if you follow the rules, if you are unloading do not make a line and wait for your turn, get out of your truck and check in firts if you want to get out there early. They work for appointment, not for first come first serve, and read the notes that they have in the check in office.
10 months ago Orlenni Jimenez
Good. In& out 30 minutes nice people
11 months ago Joshua Bullock
They have no regards to a driver's time at all. I got there early around 7. No other driver was here. I had to sit and wait until my appointment time. Which was at 12 noon.
10 months ago Jason Oh
This place is a joke. Half hour standing waiting to be acknowledged... told go back to truck they were to busy to mess with my load... horrible attitudes towards truck drivers!!!
10 months ago Susan Young
terrible place. takes forever to acknowledge the drive . appointment times only an they act as if they don't need there product
11 months ago Jaime Mastrogiovanni
Worse place in world to deliver to appointment time only good for them I backed in 20 minutes before and they had me pull out and go park on other side of building to go back at my time and be told there was five trucks ahead of me
4 months ago Alex Obeng
Worst place ever to get Unloaded Do Not Come Here Unless U have all the time in the world.. They Say Its by Appointment Only & You Show up At that time with 6 Trucks ahead of you & They only have 1 Dock!! Was Waiting for more then a Hour Just to check in Because Nobody would answer the bell
4 months ago Brad Nelson
STAY AWAY. Appointment 1:00pm Checking in 12:15 Day shift told me it will be ready at 3-4:00 but they will give me a door in a few minutes... 3:00 checking again .. few more minutes and we can give you a door.. 20min later told me it will …
20 hours ago Brandon Clark
Woman in receiving of roll stock is slow and has a attitude
2 weeks ago GRACE PIATT
Don't show up early and don't show up late you will be waiting to unload roll stock . No overnight parking
4 months ago Barbara Cannon
I'm not going to say they are rude because they were not rude when I went but I can say they do not have an upbeat bubbly customer service attitude. This facility is by the book so do not show up to your appointment extremely early. Maybe …
1 month ago Jason Gaffney
Best boxes in the business. Best designers in the area. From national customers to local businesses, the service is impeccable. Great people to work for and with.
9 months ago o i
They don't unload roll stock early...An they can't even hold there appt. time...Slow an unprofessional
10 months ago Nathan Funkhouser
Rude. But at least they'll explain why they're being rude to you for ten frickin minutes.
4 months ago
Popular places from the category Packaging company