HostMetro.com
Web hosting company HostMetro.com, 415 W Golf Rd #5, Arlington Heights, IL 60005, United States:
9 reviews
of users and employees, detailed information about the address, opening hours, location on the map, attendance, photos, menus, phone number and a huge amount of other detailed and useful information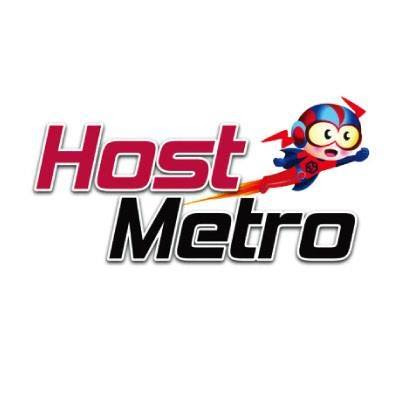 Address:
415 W Golf Rd #5, Arlington Heights, IL 60005, United States
GPS coordinates
Latitude:
42.0508075
Longitude:
-87.9864741
Location on the map
Reviews Maggie Guthrie
I've been with HostMetro since 2013. What a amazing and affordable website hosting company. If I ever had a problem with my website , the situation would be taken care of immediately. They would never stop searching for a solution until my problem was solved. My website has loaded very fast for all these years and I could be happier from this brilliant team of masters of webmasters . They are brilliant, polite and very helpfuI indeed. I highly recommend this service to everyone.
9 months ago George Steptoe
I really like this hosting company, it's very cheap and they have really good service. Some customers just try and abuse the hosting which leads to them getting suspended. it's a very good company and would 10/10 recommend!
10 months ago William Donnelly
Posting a website was very cheap and affordable for me and my budget. It was very reliable for how much it costs and worth the three dollars a month.
10 months ago Anna Moraitou
Great hosting company. Have used for 5 years + and never had any issues (5 live websites). Online support is brilliant and queries answered within hours. Only down side is SSL/TLS wizard has been removed from Cpanel some time ago to make room for a paid service :( Overall very happy and would not hesitate to recommend as it is great value for service.
8 months ago Alexzander Buckingham
Host Metro has conquered my hosting company anxiety with their exceptional help on my recently non-loading wordpress site. The great folks at Host Metro walked me politely and patiently through an issue which would have cost me much down time and money with anyone else, I am sure. The staff was accessible and knowledgeable and although two time zones away, always available. This is a very important factor to me.
2 months ago Tim S
One of the worst hosting companies I ever worked with. The website goes down, almost every day, for a while, from a few minutes to tens of minutes. Apparently it's because their servers are abused, over and over again. One time I asked on live chat what happened. Got this "Appears there was an abusive user who was recently removed for causing a load spike on the shared server. ... they are suspending an account and restarting http ... So its quicker to suspend the abuser and restart http". But guys, almost every day? My inbox is full of monitors "is currently DOWN". Only today it went down 5 times totaling 49 minutes. And the day's not over yet.
6 months ago Clifton Graves
Stay far away. We have well over 100 sites at 20 or so different hosting companies. Hostmetro is by far the worst and have serious server issues. Not uncommon to get site load times well over 20 seconds, even with a fresh blank wordpress install and zero plugins. Your account will get suspended regularly for using too much resources if you get more than 20 unique visitors a day. The same sites moved to other hostings present almost no cpu usage. They keep giving the same response, optimize scripts blablah, even after telling the problems are still present with blank no content sites. I'm downloading my database export from them now at an speed of 6.7kb/sec lol to move the last site I had hosted there to another hosting. There are tons of affordable hosts out there who do not have these issues.
9 months ago David Everson
Avoid at all costs, I moved 12 websites to this host and they are loading at 10-15 seconds. They keep telling me it's my end problem but before I moved all websites at other hosts were loading at 3-4 seconds MAX! HORRIBLE customer service, they just trying to blame it on you just so they don't do anything. GO SOMEWHERE ELSE TRUST ME.
6 months ago Julie Mccabe
Really bad customer service!
10 months ago
Popular places from the category Web hosting company