FCI Florence
Prison FCI Florence, 5880 CO-67, Florence, CO 81226, United States:
34 reviews
of users and employees, detailed information about the address, opening hours, location on the map, attendance, photos, menus, phone number and a huge amount of other detailed and useful information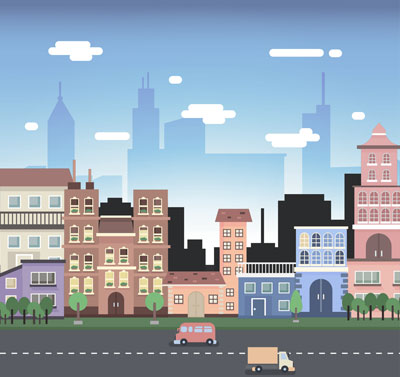 Address:
5880 CO-67, Florence, CO 81226, United States
GPS coordinates
Latitude:
38.3606338
Longitude:
-105.1025084
Location on the map
Reviews Marty Stephenson
Very big, many different campuses, one of them has very good shade and seclusion for extreme privacy. Rarely see other guests, and I guess I missed the matching outfit announcement because everyone I did see was in either tan or orange… beautiful scenery just right across the street and quaint little towns just a small drive away. Jokes aside, very cool and eerie to pass by knowing the history behind it and the inmates inside.
8 months ago kavita gumaste
So good I had to see it twice! Third time is a charm; booking my next stay for 2022 - hopefully Covid has passed and I can see my ol kinfolk!
8 months ago Alex Risinger
The management is horrible. They should know how treat guests properly
9 months ago Shelby Taggart
The hot tub wasn't working.
9 months ago Robert Feuer
Beautiful facility! Lots of shaded places and tons of privacy. All expenses are included at this resort. I met a fine gentleman named Ted Kaczynski. I asked him how his family was doing and he said he didn't know. I guess he doesn't get to send or receive any mail. Hmmm. I never could figure that one out.
5 months ago Craig Chmelicek
Wrong country, wrong city. This is not the Florence, Italy I was looking for.
10 months ago Charles Speyer
would recommend if you are looking for a long stay that is all inclusive
7 months ago Steve Alwart
Will Ted come out for a walk?
5 months ago Joseph Goodmahinn
I don't get it ... Is this a hotel ? Very strange reviews ... ;)
9 months ago Timmy Chase
Love this place!! Free bed and 3 free meals a day. Did I mention the best part of staying here? I no longer pay taxes and my stay here is absolutely free!!! Got some awesome news the other day that El Chapo will be staying here!! I'm stoked and super excited!!! I've followed El Chapo for years! Maybe if all goes well, me and El Chapo will be roommates. That would be super exciting!!
10 months ago Crystal Montgomery
Top notch amenities- staff was friendly and very professional. I'll definitely be going back!
6 months ago Sebastiaan Driesen
This is a weird hotel. My door didn't work so I had to bust open a window.
2 days ago Alex Townsend
Still better than High School
9 months ago timy zayas
My friend and I came to FCI Florence while on a cross-country thrill-killing spree. When we got there we asked about the weekly rate price that was posted outside that's what got our attention.. But once I came in and ask the attendant she proclaimed that that wasn't the rate anymore. To top it off I still got the room and lo and behold they only had channels from 61-86 (unacceptable). So I try to use the room telephone and that wasn't working or on. Thank God we have cells. So we both went to complain and nothing happened... I also encountered a bedbug sucking my blood. Something has to give ASAP. We been here since June 1, 2015 and we paid up to June 8, 2015 so hopefully we can be compensated.
6 months ago Charles Deep
Great and helpful staff.
10 months ago Angela Montoya
Exciting adventure, meeting new friends and FREE tattoos. What else can you ask for?
3 days ago MaLisa Langusch
Tried to interview Ramzi Youssaif, but the guy is never to talk to no one or see anybody for the rest of his life
9 months ago All Mazik
I mean we got free food and a place to sleep but the other people staying there were a little wild
8 months ago Fadii Belkhiir
Would give 5 stars, but complimentary WiFi was practically non existent.
1 day ago Rachel Bedrock
Famous killers and mob bosses call this place home.
6 months ago Zmairan Perry
This place is super duper!
3 days ago Venkata Gadamsetty
THEY TRY TO KILL ME!??!?! But the food was good
6 months ago SAHAR MOSHIRI
No WiFi, no room service, no pool and no one on staff could tell me the thread count of the sheets. The restaurant doesn't even have menus. They run this place like a damn prison!
4 months ago Wanda Campbell
With staff a step above dim and accommodations rather cramped I can attest gotta be one of the worse places to stay in Colorado
3 months ago diane bergeron
Worst hotel ever
6 months ago Florencia Williams
PRISON
6 months ago Juan Santana
FTF!!!!
1 day ago Big DroN
Porcer libre
9 months ago Chris Hawk
Pobre chapo no selo merece
3 months ago glisy Soto
Que paso amigos!
9 months ago Kevin Tavarczky
No es el mejor lugar del m mundo pero pera ser una prisión le doy. 5 p16
6 months ago Hemy Daniells
El Chapo Approves ????
8 months ago Deatra Parker
Al Chapo no le gusta esto :(
9 months ago Trevor Walt
Красивая тюрьма
1 month ago
Popular places from the category Prison