Mascot Books
Book publisher Mascot Books, 620 Herndon Pkwy STE 320, Herndon, VA 20170, United States:
43 reviews
of users and employees, detailed information about the address, opening hours, location on the map, attendance, photos, menus, phone number and a huge amount of other detailed and useful information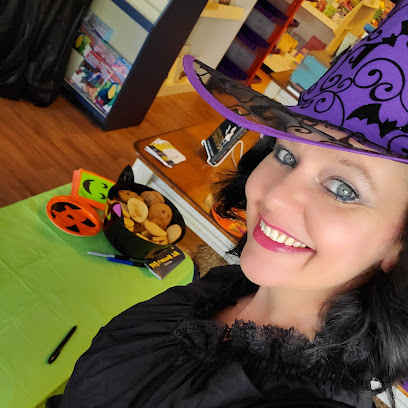 Address:
620 Herndon Pkwy STE 320, Herndon, VA 20170, United States
GPS coordinates
Latitude:
38.9554353
Longitude:
-77.3824329
Location on the map
Reviews Ed Shaheen
I have published three books with Mascot and have met with the utmost professionalism at every turn. Each step of the process was clearly explained and each representative took the time to answer any questions I had regardless of how small.
6 months ago Melvin Oliver
I am so fortunate that I found Macot Books while seaching for a publisher . They are amazing . I am currently beginning my journey of my 5th book with them . I trust this company. If anything goes wrong they help to fix any problem . They have made my dreams come true . They are extremely helpful and it is great that everything you need to be an author is in their company . I couldn't have done it without them . I trust them and I highly recommend them to anyone they offer the most brillant and creative illustrators as well . ...I am so lucky to be one of their authors and will continue with them for all of my books.
3 months ago april giles
The Three Pup Detectives: Case of the Missing Dog Treat Jar. Words cannot express how grateful we are of the entire team at Mascot Books. A dream of ours was to write a children's book to inspire our kids to dream big and never settle for less. To allow parents to be able to enjoy reading to their children as we have over the years. This couldn't have been possible without the entire Mascot Team behind us from the start. The team of dedicated professionals worked page by page with us to ensure the book came alive exactly how we envisioned it to be. We along with those Three courageous Pup Detectives look forward to working with Mascot Books again!
7 months ago Y Sim
I was a self published author until I found Mascot books! Wow! They are amazing and each and every person who worked on my books made such an impact on the quality I wanted. They all gave 150% to make sure the final product was one I would be proud of. It's a tough road, but Mascot made the road so smooth . I'm forever grateful ❣️ Go Team Kibby!!! ????????
6 months ago Chris Milley
For decades I've dreamed of having my mother's stories published but, I didn't know how to go about it. I needed an illustrator and I hadn't a clue how to find one. And I've heard that even if, on the rare chance a publisher likes your book, you lose all control. They basically own the rights so you don't have the final say in approving any of it! The title, the cover, even the words themselves can be changed. I wanted my mom's stories to be published as she wrote them. Mascot Books took me by the hand, offered me a menu of services to choose from. They had me look at some of their illustrator's work and choose a few that I liked. I fell instantly in love with one illustrator in particular and she did a fantastic job creating characters to go with the story. Mascot Book's staff is very knowledgeable and professional. They created marketing materials and used their contacts to get my book into Barnes & Noble, Books a Million and even Amazon. I found their pricing very reasonable and I love having the final say in the proof. Having their experienced team guide me through the publishing process is the only reason my book has a chance of being read by so many.
2 days ago Jennifer Goldberg
The opportunity to live out a childhood dream can come true here!!!
5 months ago Joni Traylor
Mascot Books really does an amazing job for the independent author. They have a team of people to edit your book, design and lay it out, illustrate, market, promote, etc. It is a one-stop shop. I have published three books with them and have been very pleased with the beauty and quality of each book. The company is honest, professional, reliable and capable. I highly recommend Mascot Books.
8 months ago Gracie Downes
I had such a great experience publishing through Mascot Books with my first book! (And, I'm using them again for book 2!) Great communication, fees were disclosed upfront and everyone was very willing to help this newbie out! A huge shout out to my editor, Susan! I couldn't have accomplished such a great quality book without her!
2 days ago Sandeep Reddy
Mascot Books is an amazing publishing company. I'm extremely pleased with the quality of the product delivered and continuously receive rave reviews. I highly recommend other authors to invest their business with Mascot Books. From the CEO, senior editors, illustrators, graphic designers, etc. they made the process seamless and thorough. My experience with this publisher has been nothing but great! Thank you for your expertise!
6 months ago Francis Owolabi
I wanted to wait until my book was published so I could be so elated that I would forget what a horrible experience this has been. When I saw the recent flurry of positive reviews, mostly from children's book authors, I decided the time was right to share my experience. I assumed I was paying for expert publishing services to publish my memoir "Forward from the Sea; Journey of a Black Woman Oceanographer and Engineer". If this were my business, the level of service I received from the production editor would be unacceptable. After several iterations of cover designs, I ended up contracting someone else to do the cover design. I presented a full manuscript in December. By April, I had to solicit someone else to manage the efforts of Mascot's production editor. We had to give him deadlines and hold him accountable. It is June and we could still be months away from a published book. This has been a very disappointing experience, something that I would NOT tolerate in my own professional experience. I would be happy to share my experience with anyone thinking about doing business with Mascot. I am on all social media platforms.
10 months ago Todd Swatling
I'm a first time author and Mascot Books made my publishing experience very worry free. They are a Hybrid publisher so there are differences between them and that of a traditional publisher, but I very much felt like a partner with them. The team assigned to me to help bring my debut novel and first book in a trilogy fantasy series, The Secret War of Coexistence: Prodigal, to life were nothing extremely professional. Communication was top notch and if I ever had any questions, they were quick to respond. I enjoyed my experience and look forward to continuing working with them in the future.
9 months ago Brian Black
When I got the final product, it was way better than expected. Beautifully done, and you know you are an author when you are registered with the Library of Congress. There are many benefits but for a children's book author, having 50-60 illustrators to choose from and being able to get the illustrator that shares my vision.
6 months ago Barb Wildeboer
Horrible experience and they are very unprofessional. I submitted a proposal and they seemed interested. They wanted to set up a time with me to talk about my book. Then it went down hill from there. They asked me a time, I gave them one. They said that will not work so they game me a time and I agreed. Then they emailed me saying they had to reschedule, so I rescheduled and they did not keep that time either. So I emailed again setting up a time, once again it was not kept. After trying to set a time to talk about the book for about two months I finally emailed them how much it was going to cost. They emailed me a week later saying it is hard to give estimates unless we discuss about it...which I was trying to do the whole time. Oh well, during this whole fiasco I was doing research on this company and they seem to be nothing but a VANITY PRESS. Avoid them if you can because they are very unprofessional and after digging deeper in the internet about them they will charge you around $5,000 and you will get a return of a fraction of that, thus they are a vanity press because they do not seem to vet anything and will publish just about anything as long as you have the money for it. Highly recommend to try to do a traditional publisher or just do Draft 2 Digital or Amazon Direct Publishing, both of these places are free. In the end, the publisher should be paying YOU not you paying THEM. Maybe if they held up their schedule, I would of given more stars, but if this is how they are just with a proposal, then avoid them at all costs...quite literally.
7 months ago Joe LAYLO
Mascot coordinated our 2500 unit overseas print job. Their team also helped us button up files before for going to print. The staff was very hands on, knowledgeable and great to work with! Being that this was our first book project, they also deserve kudos for holding our hand as we navigated new territory. Great pricing too! Thank you Mascot!!!
3 months ago Lawrence Poulakos
I have been working for seven years to realize my dream of publishing Mickie's story. After extensive research and a referral from an author who published with Mascot Books, I took the plunge. And I am very glad that I did. The team at Mascot Books is professional, patient and fabulous. They are partners as excited and dedicated to bringing your book to print as you are, communicating with and supporting you through the entire process. My debut children's book, Being Different Rocks!, was launched July 2018 and without Mascot Books I would not have launched my authorship career.
10 months ago LaZetta Robertson
I could not be happier with my experience of Mascot Books! From the moment that I spoke to Kate McDaniel, I felt listened to, validated and really supported as I began the journey of having my children's book published. Susan Roberts in Production is a particular gem and helped to fine-tune my book, and made careful and thoughtful suggestions. She guided me to finding the perfect illustrator, and the whole process was lovely and effortless. This was an item on my bucket list, and I am thrilled to have partnered with Mascot to cross it off (and would do so again in a heartbeat). The final product is impeccable- a beautiful, brightly-colored book that I hope will engage children and their adults alike. If you are hoping to publish a story or book that you have written, do NOT hesitate to reach out to them. You will be very happy at the care and attention that you receive!
6 months ago Colleen Walker
I came to them with my manuscript and my book quickly came to life! They found me an amazing illustrator, edited my story, and pulled it all together! I hope to use their services again for another story that is just sitting hand written in a spiral notebook.
8 months ago clark hDallasTX
I love mascot publishing, it made my book idea come into reality and the process was easy and so friendly❤️ The creative staff is amazing and the team to bring it all together made it a huge success. I am almost sold out of 537 books and I launched in July and by the end of December I'm sold out plus everyone says it's a gorgeous book and I have mascot to thank for that. Samantha Hill Pit Bull Adventures - Brutus and Red the Rooster
8 months ago Crandall Blount
Mascot Books has provided me with an incredible experience as I completed the publishing of my first children's book. They allowed me to maintain my voice and style, provided me with multiple talented illustrators to choose from, and have continued to work hard on my behalf in the current marketing stage of my book.
9 months ago Megan Eidem
I have been an author for many years now and worked with many publishing houses. I moved from traditional publishing to mascot books because they really made me a lot of beautiful promises. However, I paid for marketing and they did none. I paid for 500 books and when I want a copy of my book from their warehouse I have to pay more in shipping than I would if I bought it from Amazon and then they charge me to keep the books If I don't choose to pay thousands of dollars to get them shipped to me. They are a scam and they overcharge you for everything.
9 months ago Jared Trella
You can do no better! Mascot does it all for the self-published author! They take care of your inventory, shipping and billing. You will have access to all online retailers and will be able to book signings at B&N independent book sellers since your book is not print on demand. I have published two books with them and will continue to partner with them and my future projects!
3 months ago Jonathan Brown
As we begin the publishing process on our third book in The Adventures of Connor the Cutter children's book series, I'm reminded of how none our successes would have happened so quickly without Mascot Books. Through their independent publishing model, we saved thousands on illustration costs, and had instant access to distribution paths that have made Connor the Cutter a bestseller in certain markets. The Mascot team never leaves your side throughout the entire process, and again, as our team moves forward with the third book in our series, we have great faith in the future ahead!
3 months ago Pixie Melody
My friend Becky and I have co-authored a children's book which is being published by Mascot Books, with an official release date in October. The digital files have recently been sent to print, and hard copies should be delivered in August. My experience with Mascot to date has been exceptional. A team including editorial, design, marketing and accounting specialists was assigned to our project, and each and every one has been responsive, enthusiastic, competent, accommodating, and professional. I am very grateful to Mascot Books, and especially to Nina, Morgan, and Kate, for all of their assistance in helping us take our book across the finish line!
10 months ago Davor Kovacevic
Once I decided to publish my book, Thirteen, I began to research the process for doing so. I became instantly overwhelmed until I found Mascot Books. From manuscript submission to book delivery, Mascot made me feel special. Not only did they provide me the tools and know-how of book publishing, but also encouraged me along the way. There was no question that they couldn't answer and nothing short of heroics with bringing my book to life. Mascot isn't just a publishing company, they are people too. Ones that care about its authors as well as creating a sea of possibilities for your end product. I would recommend Mascot Books to anyone...from the first-time author to the seasoned writer. They can do it all!
2 months ago Sylvester Kalanie
I've had an absolutely marvelous time working with Mascot. I'm currently publishing my second book with them, and both times have been really great experiences. They are extremely professional and helpful, checking in every step of the way. My editor, Daniel Wheatley, gives me excellent feedback and is always quick to respond if I have a question. Being new to the publishing world, I had a lot of questions and confusion going in, but they have been really great about guiding me through the process. Honestly, they made the whole thing feel like a breeze. I can't recommend them enough!
6 months ago Patricia Balthrop
Everyone at Mascot is very hands on, patient, and supportive. They've helped me through each process of editing and publishing my book, Team Thirteen. I highly recommend!
8 months ago Sm Sm
Everyone there was helpful. They took the time and assisted us with throughout the process. They were very responsive to all of our communications and very easy to work with. We felt supported and that they genuinely cared about the success of our book. In short, they delivered on all of their promises.
3 days ago Ted Fragogiannis
I am not sure I need to write a review. The fact that I have published four of my own books and assisted more than a dozen friends and customers in publishing through Mascot should be review enough. I published my first book with Mascot seven years ago with no knowledge of what I was getting myself into at all. Owner Naren Aryal took my book as his own and produced my first flawless Mascot experience. I've since returned to Mascot with each project I've had and have led many other authors to Mascot with confidence that they would produce a professional book that the author can be proud of. As with any book, creation of the book is only half the battle. I cannot stress enough that it is the responsibility of the author to create the demand and the buzz around the book. Mascot has a marketing program which is a supplemental resource for the author but no book publishing company, Mascot included, can guarantee getting your book to sell. As a self published author consider your book as a part/full time job and results both positive and negative are your responsibility. So I do use the marketing program that Mascot offers as an add on sale but I don't try to convince authors that it is the magic elixir that will catapult your book to the top of the charts. Wouldn't consider publishing with anyone else and recommend them to anyone looking to create a professional NY city type book.
8 months ago Christopher Guerrero
I self-published a chilren's book through Mascot and had a wonderful experience from start to finish. I will definitely work with them again.
9 months ago Karen Salsbury
They published my book "After The Cut: How To Prepare for and Recover from Cosmetic Plastic Surgery" and it came out beautiful!! It surpassed all my expectations
6 months ago David Price
Now that my new book, Christmas Comes to Prairie Dog Village, has been released to the public, I wanted to comment on the outstanding experience I've had working with Mascot Books, a hybrid publisher that helped me turn my vision into reality. Working with Mascot Books was exactly the right publisher for me because they accepted my manuscript, helped polish it through editing and proofreading, sourced an excellent illustrator (Aycia Pace) and then, thanks to my Senior Production Editor, Susan Roberts, insured my book was ready for the critical holiday selling season even though I provided them a short timeline to complete it. That's been capped off by marketing and distribution support that has landed my book in the top on-line bookstores available. Thank you Mascot Books for helping my dream of publishing a children's book come true.
10 months ago Charlotte Newport
Quality service, printing and a professional team to assist you with every part of the journey!
7 months ago Susie Ratzlaff
Growing a picture book is not for the faint of heart, and I've had an exceptional debut in my partnership with Mascot Books. After 16 years of working as an Art Specialist in elementary schools, I've learned that I can effectively distill the creative process without dumbing it down. Hence, in a recent PowerPoint with kindergarteners, I described my collaboration with Mascot: "it's like a great creative factory, where all the ink and paper and binding make an idea into a real thing. An exciting thing!"
3 days ago Henrietta Underwood
I paid for editing services and customers have found multiple errors in my book, when I called THREE times to request they change the e-book price for a promotion I was running they still failed to do it by the date I requested and it still hasn't been done...I am doing ALL of my own advertising and promotions and that makes me look bad when I make an ad saying the price is lowered and it has not been. They also charged my thousands of dollars to publish the book and hundreds to store it in their warehouse and hundreds more to ship some to me for signings all of which I had to set up myself. Its been a year since the book is out and I haven't made back what I spent publishing with them even though the book has 51 reviews and an average of 5 stars on Amazon.
6 months ago Angel Miller
From our first meeting on, I was impressed with the professionalism of the Mascot Books staff and later with the quality of my books.
2 months ago Bella Bruno
The team at Mascot Books went above and beyond in every sense throughout the process of my books creation. From spell checking, to color correction, to helping me avoid a cease and desist-- the support had no end! I can't recommend them enough.
6 months ago Christain Vincent
Mascot Books has been a pleasure and beyond to work with. They were so helpful in the editing, publishing and marketing of my book Fishing Buddies. They have been an integral part in launching my career in authorship.
3 months ago Chelsea Torres
I've published five titles with Mascot Books and am impressed with them all-around. The books are beautiful and they were very helpful throughout the whole process.
6 months ago Quadri Oshibotu
I am publishing my third book (Together Tummy) with Mascot books. My first two books I went with two major publishers. I decided self publishing was the way to go for my third. I did alot of research before I decided to go with this publisher. My research paid off. Although I paid two editors to edit my book, I still decided to use their editor for a final edit and boy am I glad I did! Very very thorough and caught errors that two editors and myself did not catch! They are so nice, attentive and extremely helpful. I also decided to go with their extra marketing program and that has been wonderful as well. I am a type A personality and I can say that I totally recommend them to publish your book. Julie Tupler, RN Diastasis Rehab
2 days ago Evelyn Moore
Extremely pleased with Mascot Books team led by Naren Aryal in their help & support in the publishing, sales and marketing of Tuckey The Nantucket Whale children's book Series! We currently have 3 books in the series: two Picture Books and one Board Book. All completed by Mascot Books. We are now working with Mascot Book's team on Tuckey #4....targeted to be published late Spring 2018 and launched in time for June 2018 Nantucket Book Festival. Mascot Book's team are the best!
6 months ago Bandit Rascals
Fantastic print quality at prices competitive enough to keep my job in the US. I'd love for there to have been some sort of physical proof option, and there was some communication issues between departments, but they more than made up for it with very responsive customer service correspondence.
3 days ago tammy b
Mascot Books have made all of my dreams come true! Thank you for your support! Thank you!
2 days ago Steve Davis
List of Alabama, Ole Miss, LSU books
2 days ago
Popular places from the category Book publisher