Custom Home Care, LLC
Home health care service Custom Home Care, LLC, 2716 W Peterson Ave, Chicago, IL 60659, United States:
220 reviews
of users and employees, detailed information about the address, opening hours, location on the map, attendance, photos, menus, phone number and a huge amount of other detailed and useful information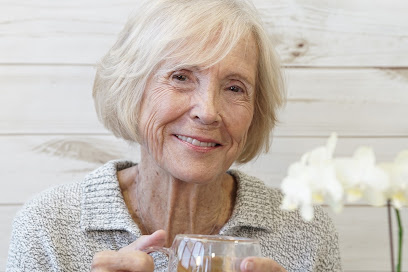 Address:
2716 W Peterson Ave, Chicago, IL 60659, United States
GPS coordinates
Latitude:
41.9905955
Longitude:
-87.6977621
Location on the map
Reviews Rahul Shah
My 95 year old mother joined Lincolnwood place the beginning of 2020. Sheila helped make moms transition from her previous independent condo living. Moms stroke requires some home health assistance which had been the best! My family loves all the health care helpers that have been involved these past few months. We thank you all so very much. I give my special heart felt thanks to Pat. Your help is so very much appreciated. You rock ! Stay healthy everyone Maxine Perkins
6 months ago Sandeep Daniel
The entire team at custom home care functioned perfectly in order to provide urgent replacement personal care for my mother. They assessed her needs, listened carefully to our requests, and promptly provided appropriate caregivers. The registration process was straightforward and communication with both the new caregivers and Custom Home care was without problem. I would certainly use Custom Home care for our family's future personal care needs.
3 months ago Patrick Dorsey
Fredah was my mothers caregiver for almost a year, and we could not have been blessed with anyone better. I do not believe I have ever met a more compassionate, loving person. The caregiver role is in her DNA Custom Home Care is certainty a step above all.
5 months ago FabiRon Orelana
I hired Custom Home Care as the on-site caregiver for my 90+ year-old father who otherwise is able to stay in independent living. CHC provides 2x daily check-ins for med reminders and general check-in as well 1x per week showering and overall assistance with basic housekeeping. The on-site staff have gotten to know my dad well, and he seems to appreciate and benefit from the daily interaction. CHC is flexible to my requests for changes to care and has a flexible and reasonably priced cost structure. Even though I live nearby, especially in the current limitations of COVID-19 for our elderly population, it's reassuring that familiar faces can visit with my dad and ensure his daily living needs are met. I recommend CHC as an on-site, independent living facility caregiving agency.
10 months ago Mike Heyward
Amazing coordination and care ! The communication , follow up, and attention to detail made the process so smooth and gave us peace of mind. Thanks Shawn! My mother's care givers were so warm and kind and really helped so much. Glad to know they are a phone call away if we need them again
11 months ago Debby Wasner
My mom moved into a senior independent living facility 3 years ago. During the past year she was requiring assistance with a few daily needs/concerns. Custom Home Care was the company that I chose to help work with her. They have been a great blessing from the beginning in taking care of my mom's needs, which in turn gives me a piece of mind that she's being looked after in such a caring way. All the staff and caretakers I have come in contact with have been most helpful, patient and caring towards my mom. Sheila, the nurse manager, has been the most professional, helpful and prompt with any concerns that have arisen since the beginning of utilizing their services. She has been very thorough, detail oriented and easily accessible those times that I've needed to contact her. I highly recommend this company as they have made a great difference in my mom's quality of health.
6 months ago Matt Silva
Custom Home Care has been providing customized care for my mom at Mather Place in Wilmette this past year. Rose and Josie have been so caring and helpful to mom, and although my mom (at 97) is often confused, she always tells me how nice they are to her. They communicate well with me regarding anything going on, and are flexible to whatever new needs arise. Becky does a great job overseeing the care there. I am able to rest easy, knowing that my mom is treated with respect and her needs are well met.
7 months ago Cecilia Tran
Custom Home Care has done a wonderful job of assisting my 93-year old father. They treat him with patience, care and respect. And they laugh at his jokes - even when he tells the same one over and over again... We are grateful to Sheila and the team!
6 months ago Rita DeFelicis
Becky Hennessy is an outstanding leader and manager. I know when I call or email Becky I can always count on her to follow-up and take my requests seriously. Knowing that Becky cares and that I can count on her to keep our Residents needs #1 is "peace of mind" for me in my current role as Director of Sales for Mather Place. Thank you for your consistent outstanding high quality work. We are very fortunate to have you working with us. The working relationship and business partnership is top-notch!
6 months ago Steven Coggins
This company is wonderful! My mother needed a care giver due to a health issue and they had an angel at her door in 3 hours. All of her care givers went above and beyond our expectations and provided 24/7 care until she was recovered. This company was so easy to work with and Shawn was amazing. If we need a care giver again we will definitely be giving them a call!
7 months ago Kenneth Easter
Shawn has been one of the greatest resources to have when it comes to senior care in the home. Custom home care staff are ready to take on clients at the last minute and Shawn is a vital piece of the puzzle when it comes to coordinating everyone! He's quick to respond to requests and is always on top of everything. In the senior industry, communication is key and Shawn is the best at it!
6 months ago Karthigeyan Kathirvel
I am happy to post a 5 Star review for the administration and the staff at Custom Home Care. I utilize their services at Lincolnwood Place and their service is stellar. The response time for urgent issues is amazing and the care is genuine. When I can't be there, I know I have an entire staff behind me insuring that my Uncle is respectfully and graciously attended to. Their patience and concern and communication is beyond my expectations and so much appreciated. It takes special people to do this type of work and I am so grateful to be the beneficiary of their goodness.
12 hours ago Guadalupe Ascencio
I have been very happy with the attention CHC has been able to give to my mother. I haven't been able to visit her in her apartment since March and CHC has stepped in to make sure she is taking her daily medications, getting the housekeeping services she needs and alerting me to any needs she has. CHC has been a godsend helping me to care for my mother during this difficult time. I don't know what I would have done without them!
7 months ago Mark Schafer
Good afternoon, I am writing to thank you for the care team you have - - - . My mother- - - is in the early stages of Alzheimer's. Grace Furio and Marina Goldman have been wonderful with creating a plan for in-home support for my mom They communicate many times a day with emails and texts to answer all my questions. No question or concern is too small for them. They are caring and patient with my mother. Marina has met me - - - to problem solve with short notice on several occasions. She listens to my mother, assesses the issues and presents workable solutions. Grace and Marina know seniors and help me understand what we have to prepare for in terms of care. In addition to Grace and Marina, the caregivers are outstanding. My mother is especially fond of Amanda and Keisha. They are patient and positive. She loves talking to them. They are good at calming her down and easing her confusion. They follow our request for things like shower reminders and medicine management while keeping my mother's dignity in mind. I want to thank you for the care and compassion your team provides. We are comforted that our mother is safe and cared for during this time when we are not able to enter her apartment to help her. That is priceless. Sincerely, MK
7 months ago Donna Mauck
I have used the services of Home Health Care for several years at Lincolnwood Place. I am a podiatrist there and they have been extremely helpful to me. Everyone I have met has been efficient and friendly to myself and the residents there. I highly recommend them.
5 months ago sarah brown
Grace Furio is such a pleasure to work with at our facility and she is a professional and caring and motivated person. And very passionate about what she does and her care for the residents here at our location. And she is compassionate and I can see that. Also she is so friendly and awesome to the staff here as well. Thank you Grace! And Custom Home Care!
7 months ago Kip Vehorn
Shawn was very responsive and quickly set up care for our loved one per our instructions after a rehab stay. He helped to coordinate with home health and followed up regularly. We were very satisfied with the caregivers and the care provided.
6 months ago Lucas Thacker
Sheila has been handling my mother's medication for some time. She is prompt and accurate as well as friendly. We have some difficulty in dealing with her pharmacy and Sheila has handled this and communicated very well. We appreciate her help.
8 months ago Wanda Torres
Our RN, Marina Goldman has been an extraordinary addition to our care team. She is an excellent communicator, brings kindness and patience to each appointment, and is very professional. Every week remains solid with the assistance of Ms. Goldman.
10 months ago Alexei Solovyev
5 stars to Sheila Marrinan. She has gone above and beyond over the years she has been at LWP! Sheila is pro active in setting up caregivers for shopping & residents bus trips.
7 months ago Lisa Hoskins
Custom Home Care is a fabulous agency that has taken care of many seniors I know personally. I trust them 100% to deliver warm, loving, educated care. They go above and beyond what is asked of them. Do not hesitate to call them today!
8 months ago Marla Hansen
In February, my father died suddenly after he was was stricken by a major stroke. I assumed immediate responsibility for his wife, who had suffered a series of disabling strokes a decade prior and who had no family in the area. They had an independent living apartment  in Mather Place In Wilmette,  but it soon became apparent that we had to transfer my stepmother to assisted living. This was no easy matter to undertake as I live in the Boston area — and then the pandemic emerged in full force, just to heighten the challenge. Custom Care, which has an office in Mather Place, was our saving grace. Becky Hennessy was sympathetic  and welcoming during this extremely stressful time, arranging 24-hour care for my stepmother. She often went the extra mile to help us through some thorny problem we were trying to manage remotely — she even picked up a lunch of hot dogs one day when my stepmother said she had a taste for one. The caregiver we had during most of the four months before we were able to move my stepmother was a gem. May was sweet, always helpful, always calm. She texted me notes about how my stepmother was doing day to day and photos of her. She had a warm, soothing way with my stepmother that helped me feel she was being well taken care of. Custom Care helped us through a very difficult time with warmth and grace.
8 months ago DANISH THAMEEM
Sheila Marrinan of Custom Home Care went above and beyond as a manager and was always there for us. She was compassionate and sensitive to our mother's particular needs and always patient and professional in addressing our families needs when any problems or issues needed to be addressed. Many of the Custom Home caregivers were compassionate and helpful to our mother and her needs.
10 months ago Linda Balfour
My family and I have been pleased with the services from Custom Home Care. Becky H. has responded very quickly when care was needed on short notice, and she has been most flexible when situations have arisen where we needed some adjustments made. We are happy to give Custom Care a favorable rating.
10 months ago Chris Willis
I am so impressed with Custom home care .Sheila has been a great source of comfort to me. Knowing that my uncles needs are being taken care of. I highly recommend Custom home care !
6 months ago Norman Holub
I have had a very positive experience with Custom Home Care over the years. It has always remained convenient, helpful and easy to work their management and staff.
6 months ago Chris Bell
I am a concierge at The Mather Evanston and one of my responsibilities is to manage the front desk and assist the clients with anything they need. I deal with many different people; residents, family members, guests, visitors, nurses, etc. Grace Furio from Custom Home Care is someone I look forward to seeing because she is always pleasant. She is not only friendly; but a hard worker. I enjoy getting the chance to speak with her when she is on the go. When I do she is always professional and courteous. I always receive good reports about her from residents she sees at The Mather and she truly cares for all of the clients she works with.
8 months ago Tyler Richards
My dad has a wonderful caregiver, Gloria. She is so sweet and patient with him. I'm grateful that she cares for him and also communicates with me about how he is.
8 months ago Mike McNally
The catered living staff for custom home care at LWP is so helpful. Whenever I need to call go assistance they fit the resident in the schedule and very efficient with setting up hourly care as needed.
10 months ago Shontell Johnson
I needed caretaking services within two days notice and Custom Home Care was able to provide excellent service quickly. Shawn, the representative who helped us, provided fantastic and flexible customer service. He was available for questions at any time, and worked hard to get us the care we needed. Our caretakers Dali and Bluette did a great job taking care of my dad.
6 months ago Derick Schanck
We work with Sheila and her team at Lincolnwood Place and they are wonderful! They are accommodating, reliable, and they have a great team who take excellent care of my father. I highly recommend!
1 day ago Danny Delph
It's my good fortune to have had custom home care it's convenient and it's here and it has lovely people working here I have had the pleasure of having Emily she understands my needs and happy to research whatever I request and she is very good with iPhones which is very great for me. I have recommended Custom home care to many of my friends it is just a wonderful experience and a wonderful company.
8 months ago Connor Bostic
Custom Home Care has been a lifesaver. Grace Furio and her team worked hand-in-hand to create a plan that worked for my mother. Marina Goldman knows seniors well. Her ability to assess and solve problems is excellent. She works with patience and compassion that assures my family that our mother is in good hands. The caregivers are kind and provide care with dignity. Home care is a difficult decison and Custom Home Care helped us manage this milestone.
7 months ago Atong Takpiny
My experience with Custom Home Care and their manager is terrific. It's very helpful and happy to have the help everyday.
6 months ago FRANK VONDERMEULEN
Sheila has been very attentive to our father's needs at Lincolnwood Place. We are so grateful for her care in a time when we could not be present.
6 months ago Alexandre Magalhaes
Custom Care at Lincolnwood Place was a great addition to Mom's overall wellness program. The individual caregivers all became caring friends to Mom. It was not just another client or job to them, but a calling to lovingly serve one of Gods children. It is not easy work, but they made it seem fun and meaningful. They gave dignity to my Mother's last months in senior living. Thank you.
9 months ago Jonathan Quinton
The Staff is friendly . Performs great with residents and staff . Perform taking care of the residents great. Enjoy this company working with our senior residents.
6 months ago Lexi Knauth
In recent "Covid times" I have needed to contact various businesses and services for an assortment of various needs. If they respond at all it has invariably been with a wait of 20 or 50 minutes or just voice mail without responses. It is frustrating and aggravating. HOWEVER, THAT IS NOT THE CASE WITH "SHELIA". SHE NEVER DISAPPOINTS OR FAILS TO ANSWER OR FOLLOW UP WITH SERVICES AND/OR INFORMATION. SHE IS ONE OF THE BRIGHT STARS OF YOUR COMPANY. WE LOVE AND APPRECIATE HER EXCEPTIONAL SERVICE. Irv Abramson
7 months ago Erica Hansen
My caregivers Tiearra Crawford & Marina Goldman are very trustworthy, resourceful , and easy to be around.They provide excellent care. I'm very grateful to be a Custom Home Care client. They fullfill my needs.
8 months ago Being Real
Our experience with Custom Home Care for our mother was outstanding. Working with Sheila made the whole process easy and enjoyable. Sheila is very personable, friendly detail oriented, reliable, experienced and extremely trust worthy. She is a breath of fresh air and we will always appreciate the care she and her staff provided for our mother.
7 months ago Donnie Bartolata
I can't express enough how happy I am with my caregiver at Custom Home Care. She came in an knew what do do immediately and has been a huge help to me. I'm very happy with the customer service I have received from the care manager and overall very satisfied with Custom Home Care.
7 months ago Barnowl Hoots
What a great experience I have had with Custom Home Care. My contact Shawn has been sensational. His take charge approach, professionalism, and big picture summation of a problem is incredible. His communication skills are outstanding as he updates me a minimum of twice daily. Thank you Custom Home Care for partnering me Shawn. Sincerely, Stuart Lighton.
7 months ago Ashley Sudduth
Custom Home Care is a great place. From the front line staff to the caregivers that help client's. A rated for attentive staff and caring employees!
8 months ago Nita Harris
We recently used Custom Home Care to provide 24-hour caregiver services to my mom, who was a hospice patient. After trying to find private caregivers on my own (from out of state), I was relieved to be able to have Sheila from CHC find caregivers for my mom. CHC provided an on-site office, but was also easy to work with over the phone. I felt confident that all of the details (withholding taxes, etc.) would be easily taken care of. Sheila found us two wonderful caregivers, Terese and Maria, who both gave my mother the best care possible for 4 months. On the rare occasion, when one caregiver needed to take off a day, Sheila was able to provide a substitute for the shift, without my having to worry about it. I would highly recommend CHC.
6 months ago Stacy Daniels
Custom Home Care at Lincolnwood has been superb. Sheila Marrinan has been our main go-to person, and she along with her team have been a source of solace with our elderly father, helping us in myriad ways, dealing with all expected and unexpected issues in a timely, professional, and effective way. Thanks Sheila and Custom Home Care!
7 months ago Zechariah Tyler
Custom Home Care has supplied us with an outstanding caregiver for 5 years. They are also excellent in connecting us to temporary caregivers as needed. Matthew Baldwin, the client services director, has been especially helpful in devising a care plan and assigning uniquely qualified caregivers for my bedridden mother. Custom has been with us through the later stages of Alzheimer's, and we are so grateful. We would recommend them for the care of your loved one.
10 months ago Mike Harms
Shiela at the Lincolnwood Place is wonderful! Always available, willing to help, easy to communicate with!
6 months ago Geoffrey Vera
I've been working with Sheila Marrinan and Custom Home Care at Lincolnwood Place where my mother now lives. I rely on Sheila and her team of care givers to take care of my mother (24/7) and to stay in communication with me since I live on the west coast. Sheila and CHC have been very responsive to requests and/or concerns regarding my mother's ever changing health situations. I rest easier knowing that Mom is being well taken care of by Sheila and her team.
15 hours ago Manoj Narang
We have had a great experience with Custom Home Care providing 24/7 care for Mom the past few years. The caregivers have been great and treat Mom like family. We have worked from the beginning with Client Service Director Shawn Hinterschied and he is fantastic! Shawn is thorough, responsive and caring. He always has a client's best interests at heart and and goes the extra mile for them. He is a true professional and a wonderful person.
8 months ago Annabelle Dujardin
On the whole we have had very good experience with custom home care . Matthew Baldwin is our care manager and always has been very responsive to us whenever we call him. He comes to ones house and assesses your needs the tries to find an individual caregiver who is a good fit. If for some reason the person is not a good fit he is quick and efficient in finding a replacement . I would recommend custom home care and Mr Baldwin to anyone who need a part time or live in care giver.
9 months ago
Popular places from the category Home health care service