XSport Fitness
Fitness center XSport Fitness, 11220 James Swart Cir, Fairfax, VA 22030, United States:
220 reviews
of users and employees, detailed information about the address, opening hours, location on the map, attendance, photos, menus, phone number and a huge amount of other detailed and useful information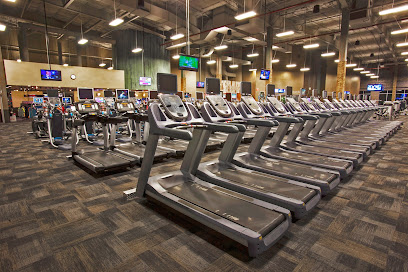 Address:
11220 James Swart Cir, Fairfax, VA 22030, United States
GPS coordinates
Latitude:
38.8556971
Longitude:
-77.3354434
reviews Eric Feeman
Former employee and I'm assuming new manager Remy is doing a great job solving problems I had yesterday since I'm a resident in Florida in the process of moving here your policies made it hard for me to have a good experience but Remy was able to come up with a solution. With that being said I still think you guys need to fix the 1 week trial issue regarding the fact you need to be a residence with a Virginia ID since I was not but will soon have my Virginia ID was pushed to either pay 22$ for a day!?! Or sign up and freeze before I leave which is kind of ridiculous my friend almost deactivated his membership he was so upset with the incident. Thank you for helping still Remy!
2 months ago April Crowley
I had it at 5 stars but dropped it to 3. When XSport opened back it was limited hours that can NEVER fit my work schedule, but they kept charging me every month on time. I originally came to XSport for the 24 hours, and the relatively good working equipments, but not anymore. They're back to 24 hours, but I think it's time for our group to find somewhere better.
6 months ago DMYTRO TOLCHYNSKYI
Had I written this review any sooner the score be 1, but they hired a guy named Remy who has me convinced this gym will be top notch very soon.
2 months ago Marilyn Biscotti
I have been going to this gym for a couple of months now and I'm really enjoying it but primarily this review is for my amazing trainer, Keishla. She is amazing at what she does and has been getting me stronger than I ever was before. She is a lil crazy, but she will get you right and make sure you look as great as possible. Shout out to Abraham who recommended her for me and who also has spectacular energy and a great smile.
3 months ago Jose Adarberrto
Horribly disorganized. Staff cannot do anything right. Now they charged me 49.99 instead of the 10 dollar plan on my card.
2 months ago Staci Glover
This happened after the gyms started opening up. I wanted to pay for my membership for the rest of the year so I wouldn't have to worry about monthly deductions. I spoke to a sales representative told me if I paid 452 I think I'd get a year free this was in February/March then the next day I came in to sign paper work another sales rep was there. Long story short, they wanted to add personal training and addition membership to this location specifically even though I have the membership with access to all the gyms in the area. Luckily I canceled the PT and membership but the greedy MOD did not submit that to Corp and Luckily I double checked wit corporate and they told me nothing had been submitted. I've been burned before ALWAYS double check with corporate bc the local gyms think they're slick. Basically feeding off ones insecurities.
4 months ago Ricky Tompkins
I just moved to West Virginia and enjoying this wonderful gym I absolutely love it 24 hours and everyone is very friendly
3 months ago Russell Binder
Signed up for a 7 day guest pass a few days ago and even received calls from the staff there. I finally get in there today and the most unprofessional millennial waiting at the desk stating "We don't do guest passes because of COVID 19". It took some time for me to explain that it was a guest pass that I signed up for but he just looked completely disinterested in anything I had to say and was rude and unprofessional. The guy obviously is not aware of what the company website is offering, but he totally turned me off from ever wanting to join here. I would advise anyone to save their money and go somewhere else completely if that's the poor service one gets from the start. Hadn't even made it past the front desk.
6 months ago Brandon Zahradnik
Hot tub heat is flaky. Repairs take too long.
3 months ago Edward Lott
Too many machines regularly/stay broken and in poor condition. Of 6 step mills, 1 works. You might try 5 cross trainers before finding one that partially works. No working spin bike with audio/video. No spin classes even though set up and could easily be done with distancing. As others have commented, membership is shady and dishonest. You can contact the company but you won't get an answer/resolution. They have had no spin classes for nearly a year. And now no mats for exercise. Lots of staff standing around (in close proximity) while pestering members about masks.
11 months ago Joe Perkins
Clean, plenty of equipment, sensible COVID precautions in place. Wish other members would rerack their weights, but otherwise great
6 months ago Ann Crislip
Great gym. Nice place to work out. Not crowded.
4 months ago Liz T
Old equipment. One broken rower for the whole gym, while there are new ones in "trainers only" areas. Disgusting bathroom. The gym is jam packed with kids, no space to move around even. Just terrible.
4 months ago ELWIN VEGA
Been going here for 2 years now, I love the studio!! Amazing environment. Gotta say I've enjoyed it much more now that it's emptier due to COVID. Machines are well sanitized. Chris at the front desk has superb customer skills, extremely friendly and knowledgeable.
3 months ago Noe Vega
I got a week guest pass for this location from online and went there to try it before signing up but the guy at front desk told me that they are not allowing guest passes due to COVID. The next day, they called me to ask how my experience was, very unprofessional team.
4 months ago Lee Broaden
Courteous staff and a workout environment that promotes appropriate caution in this COVID-19 environment.
8 months ago Michael Mccourt
Machines are ok, need more bench press and leg extension machines, no longer offer towel service the service stooped before the pandemic but price is the same, no longer open 24 hours.
3 months ago Nomi Nomathemba
Don't get a personnel trainer..is wasting time and money
7 months ago Daryl Linwood
Extremely disappointed with this place. I won a massage certificate to this location at a charity golf event (which was won by making a sizable donation to charity). When I called to redeem my certificate, I was told that an old employee made fraudulent certificates which were given out. Therefore, they could not honor my hour massage. The money would have been donated to charity regardless, but it is extremely poor customer service to fault your clients and potential customers for a mistake of an employee whom you hired. It is unfortunate that they were not following the rules, but that does not warrant customers having to pay the consequences when they did nothing wrong. That is all part of running a business and though I can sympathize, I cannot agree with those actions. Will not be recommending this place.
10 months ago Malakhi Brown
This review isn't regarding the gym equipment or location, but to canceling my membership. I had initially cancelled three months ago and every month since then I've been getting billed. Turns out whoever talked to lost my cancelation paperwork..Don't get me wrong I should have asked for a copy to save for my records, but I feel as a business they should be more organized with their member's information and keep things on file. Maybe try to figure out a way to organize your members information so this doesn't happen to anyone else in the future.
1 month ago Mary Hughes
Didn't offer 1 week free membership like it said they did online and wasted a lot of my time.
3 months ago Lisa Chu
I love this place, I go 4 times a week. Still waiting for them to open the rest of gym soon.
10 months ago Josh Adams
Xport is a great atmosphere to be in. I just love it here. One staff member in particular that I like is Chris at the front desk. Extremely down to earth guy who just looks out for people. If an anyone is looking for a cheaper option I 100% recommend this Xport in Fairfax.
3 months ago Jennifer Hamilton
First time client. Friendly staff, clean shop Sara cut my hair, very pleased. I would highly recommend their services. Rick
2 months ago Mary Wallen
Managers Chris and Kennedy are professional, friendly and helpful. Pretty good assortment of equipment, and kept clean pretty clean in times of Covid.
10 months ago David Woodbury
Don't leave your stuff around or it'll be stolen guaranteed.
5 months ago Jennifer Burford
I have currently been in the process of canceling memberships for a full month now. After going into the gym last month to cancel (Mind you, I had NO CLUE the gym was back opened until I saw charges on my account) I signed the cancelation paperwork, was told my memberships would be canceled and I would be refunded the money for the August charges. Simple right? Wrong. Not only was I not refunded the money; my memberships were not canceled, AND I was charged for the month of September as well. Furthermore, I decided to call the store and the girl who answered the phone was little to NO help at all. After being on hold for 5 minutes, she told me to write a letter to corporate in Illinois and send a copy of my charges lol. Seriously?? I had to ask repeatedly for the customer service email and a phone number. Still no solution. Long story short, do yourselves a favor and go to a more established gym like Gold's, LA Fitness and Planet Fitness.
2 months ago Sky Walker
Wish I could give this gym less than 1 star. It is not clean, machines were broken and when I notified staff of the saftey risk was ignored, was verbally harassed by staff, and was charged a month after cancelling my membership. I am still waiting on my refund after waiting on hold for nearly 45 minutes. Please save your time and money and go elsewhere.
4 months ago Sarah Reid
Member beware! Once you enter you may never come out. After you sign up they make it impossible to cancel your membership. The website hides the process for cancellation and will out renew your contract after it expires.
1 month ago lakrisha gill
Beats every other gym!! Hands DOWN!!
3 months ago Ramya Raman
I have been coming here for over 2 years. Yesterday I went there after a workout as I have been as a routine. Guess what? As soon as i entered the jacuzzi i saw something black in the water. upon closer look it was FECES. U can see it in the picture. I went to speak with the front desk and informed them about it. They acted like nothing serious happened. they said they will come and look at it. That is ridiculous. I will NEVER put my feet in xsport fitness. I will cancel my membership.
5 months ago Thomas Ryan
Love this location.
5 months ago kalpana Kalps
Don't ever give them your credit card number because they are kind of thief who's stealing your money without your permission by any reason ( annual fees, maintenance fees...)
6 months ago Caleb Freda
Canceling membership has been a hassle here. And yes... I have contacted member support and no .... no one responded in 72 hours
10 months ago Jupiter Harris
Wish I could leave a no star. Don't worry about paying the start up fee of $250 or whatever they claim when they sit you down to talk about payment after the tour of the gym. Just say no and they will drop it to $1. Did this for my wife and was fine then I tried to sign up a few days later for myself and I was told I had to pay the $250 for my own membership even though I was on the "family plan." Give them some frustration and they will "call their manager." This is the best part, the dude pulls up his phone, clearly does not dial or unlock the screen and says, "Hey boss, we aren't running that deal right? Yeah I though so. Alright have a great night!" Keep in mind this was at 9:30 PM. I then said, "huh..well I think I'm not going to get my own membership and skip the fees and I will be a guest every time with my wife." Dazed and confused after realizing they lost some commission they weren't so friendly when we came the next few times. We cancelled the following week. Terrible people that are hungry for commission. Work on your fake phone calls, xsport :)
2 months ago morgan luddy
This gym is okay. The location is convenient, the monthly price is reasonable and unlike other gyms, the trainers are not constantly harassing people to sign up for training. Two stars off for the following reasons: -the machines and equipment are old and unclean -the workout area is crowded, the machines are too close to each other and there are constant waits for the machine you want to use -they do not provide any quality of life items like built in locks on lockers or towels (you must bring your own towel and lock) -the water fountains are warm and barely provide water -every television is tuned to either Fox News or a Sinclair owned station so the place is owned or run by a right wing nut
4 months ago OFFICAIL crewz
My husband and I have tried to have his membership cancelled multiple times, through phone calls, emails and in person visits. It wasn't until I read online that I found out we had to send a written letter in to cancel our membership. Ultimately we have spent a couple hundred dollars we feel we shouldn't have. We hope this helps others from getting caught up in their month to month contracts that are about as hard to get out of as a 12 month contract at other gyms.
3 months ago Princess
Great trainers.
8 months ago Bandit Rascals
My favorite place to lift. Just do yourself a favor and sign up... seriously...where the heck else are you signing up for as little as like...$15 bucks or so? And have THATTTT much equipment and facilities available. Pay $33 and you're literally getting the best deal in all of North Virginia gyms. I have compared them ALL !
4 months ago Johanna P
Worst attitude ever, disrespectful talk, one-way conversation Chris Gibson (AGM) Go back to wash the restrooms
11 months ago Francis Portugal
Gym with all technologies to workout. Including a pool, sauna, boxe classes and personal trainers. I really recommend it!!
5 months ago Fran Zinsli
I recently formed part of this gym and I am so happy. Everyone great you so happy and that gives me positive energy all the time.! Love all the things you have to do like pool, classes and more.!
5 months ago Ari Katave
The gym is not pretty, but the equipment is well-maintained. They have an excellent guest pass opportunity to give it a try. I'm disappointed that they discontinued towel service from a practicality standpoint, however members abused the towels/access to them using many per visit costing what I expect was a lot of money to the company. From a Corporate financial and environmental standpoint it makes sense that they discontinue the service, As I would rather see them do that and keep the price constant, and not go up! I would have to say my favorite part of the gym now are the classes. They also offer trainers, which I recommend to get started. But the classes and or a trainer, will help you on point with your progress and achieve your goals! The check-in staff and management seem to be pretty engaged and answer any questions. I really do appreciate that .
8 months ago Andrew Oneal
The gym equipment is good but the customer service is horrible. I've tried many times to cancel my pro membership and i still get charged.I feel like they try their best to charge you and make it hard for you to cancel or downgrade your monthly membership plan.
4 months ago Ritika Shirshuddhe
I cancelled my membership in person signing the paperworks within the time limit of one month trial period. Then followed up multiple times, and visited in person. It was not helpful. I was told I gotta pay $129.95 and when I cancel within the time limit, I could get the refund. But it is more than two months now and they don't care about you. They care until get your money.
3 months ago Duane Sulley
Smaller inside than I thought. Plenty of equipments, although I still think they can use some more varieties. Locker room felt cramp, and dirty towels were piled high! Wish the gym has a more airy feel to it. It has a feel of a home gym. It is clean enough. Still wish people rack their own weights after they are done. For the deal I got though it is good.
7 months ago Brian Wernimont
Cancelled it on 5th Feb with Dylan at the club by filling out a form etc. He told me to keep copy of form because they have cancellation issues, which I did, (Thanks). Of course they didn't cancel it and continued to bill me. When I called, Brooke, the acct manager at the gym me PROOF of cancellation. I sent the copy of the form over, but nothing. Then I call again, and yet they wont refund my money. Finally, she tells me that call corporate and gave me the corporate number. Finally called corporate and guess what, they are also asking for proof of cancellation. KEEP THE CANCELLATION PROOF people, or they would never cancel you and continue to bill you. Such a SHADY Business
8 months ago Anna Mihalna
Showers are nasty. There's hair everywhere like someone has been cutting and trimming whole nasty body.
4 months ago Jessica Frank
Filthiest gym on the planet. Health department should close this place. Lots of people have complained and still management ignores. They don't care. Their membership numbers are high and that's all that matters. The men's locker room is the most disgusting one I have ever been in. Half the showers don't work. Rust and grime everywhere. Steam room is disgusting and the wood in the sauna is almost completely rotted out. Come on guys. Refresh this place.
6 months ago Robin Meservey
Used to go to their Merrifield location which was starting to become too cramped with additional equipment they were getting. Getting the new equipment was grab except they didn't get rid of anything so space was limited. Moved closer to the Fair Oaks location and was hoping they would have more space but that is not the case. This location seems to have less space. I personally never understood why a gym had a salon, it takes up space that could be used for more equipment or stretch area. I cancelled my membership and went elsewhere.
3 months ago
Popular places from the category Fitness center