Houk Air Conditioning Houston
Air conditioning repair service Houk Air Conditioning Houston, 18720 Intercontinental Crossing Dr, Houston, TX 77032, United States:
95 reviews
of users and employees, detailed information about the address, opening hours, location on the map, attendance, photos, menus, phone number and a huge amount of other detailed and useful information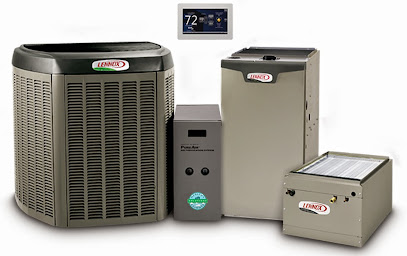 Address:
18720 Intercontinental Crossing Dr, Houston, TX 77032, United States
Website:
houston.houkac.com
GPS coordinates
Latitude:
29.9901130
Longitude:
-95.3741835
Location on the map
Reviews Bibi Lafleur
The service and visit was not a good experience at all. When the tech came to work on my heating system it was the week we experience the freezing temperatures there I felt they quoted me a higher price than normal. So I call them back and asked for labor price per hour and the would not give me a quote also I told them that I seen a 10% coupon on their website why wasn't I offered it especially when the have the maintenance contract for our entire subdivision with over 700 houses and the said we have to ask for the discount really.
8 months ago Hannah Holte
Excellent service. Technician Jorge P was very thorough and professional. Explained everything in detail and offered suggestions for the future. Highly recommend.
2 weeks ago Lauren Pauley
Outstanding service by Chris. Very professional and thorough.
8 months ago Kita Hampton
I called them to review the HVAC system and its balance. They attended the appointment as scheduled, arrived on time, and wearing the proper health safety personal protection. They did a professional work and explained to me the right way to set the thermostats for energy-efficient use. I recommend them for any assistance.
10 months ago Kevin Mariano
Called for a thermostat that was completely offline in a 6mo old Westin home. The office scheduled me between 9-1 for the next day. Jorge called to let me know he was on his way and was even slightly early. Wore a mask and was very polite. Identified and fixed the issue within 5-10 minutes. Went into the attic to check the system; I guess just to be thorough since he already fixed the problem. Made a quick recommendation about filters unsolicited, which I was extremely appreciative of. He didn't have to do that. And was gone a little over 15 mins from the time he arrived.
11 months ago Dee Nichels
This what happened to a 3 year old house AC installed by Houk
7 months ago Lenda Alkafaf
Jorge was quick to check for issues and yet thorough with his approach. While I requested service for one system he went ahead and checked the other as well. I'm not sure on the need for a maintenance contract, or HOUK scheduling separate visits (and therefore charges), but their technicians are good people and Jorge did more than I asked for.
4 months ago pat sweeney
Showed up on time and was very straight to me on my situation. After this experience I highly recommend this company.
4 months ago Mo McBishop
Repairman came out, and fixed my A/C problem in a very short time and was very professional about explaining what the problem was. Houk A/C is a very reputable and professional company. I highly recommend them for A/C and HVAC services.
1 month ago karen allen
The customer service is exceptional. I highly recommend Houk Air-conditioning.
2 months ago Karen Dina
Houk installed our AC for our new home built by Taylor Morrison. Our upstairs AC has never been able to keep up. We had them out here the first year several times and they made tweaks but ultimately acted like we didn't know what we were talking about and said the AC was fine. One of their employees even rolled his eyes at us. Our AC was 2 years old this April. We are now being told by other AC companies that the unit for our upstairs can't keep up because it is undersized. We have almost 1500 sq ft and only a 2 ton unit. Now we are going to have to buy a new larger unit thanks to this company. Do not use them and if your builder uses them make them get someone else.
4 months ago Jaime Teague
Very professional and expedient. They have a quick response time and answered all questions in detail. You will not be surprised by any hidden fees. Will definitely use in the future.
6 months ago Rachel Spicer
Had an appt 8 qm to 1 pm. Called at 1240 pm said tech still on 1st call. So maybe need better scheduling. They installed our hvac n service it no issues w that.
6 months ago Kyle Mikota
The two technicians were on time and very detailed with what they were doing. They educated me on the system, as well. Employees like this keep a company growing. Thanks again, Cory and Steven!
6 months ago Hannah Zweizig
Jorge our technician does a great job! Our system has had some issues, and he had been very careful to figure out what needs to be done to keep our 4 units running perfectly. He is very thoughtful and uses covers over his shoes whenever he is inside the house. I wish all technicians were as well trained, knowledgeable and as pleasant as he is.
10 months ago Michael Pierce
Both Corey and Stephen were Very thorough in adjusting my Lenox systems. I appreciated the education and knowledge they shared with me. I would strongly recommend Houk A/C service. Thanks Jesse
2 months ago yu hao
The technician was prompt, cordial and extremely complete and diligent. Jorge was informative and discussed his findings and work plan. He showed patients to ensure the job was properly. Very pleased!!
6 months ago Paul McDaniel
I am giving one star as zero stars is not an option. Houk AC has been unresponsive at best and dishonest at worst. My upstairs A/C was not cooling and I was advised by my builder to contact them. The customer service rep that answered first advised me to change out the air filters or else my warranty would not cover the repairs. I knew my filters were fine, but just to humor them, I went home and confirmed that the filters were clean, and then they scheduled the service. By this time, 2 days had gone by. The technician came out to my home and observed that the compressor was bad, and promised that he would be back the next day to change it out. It took another 4 days before someone came back out, and then proceeded to tell me that there was another part that was broken, and that it would need to be ordered. Fast forward another 3 days and I get a call asking for the best time to schedule my service. We agreed a time, but alas, my nightmare was not yet to end. No one came. When I called back to check on the status of my service order, the representative that answered told me that there was no evidence that my service had been scheduled. When I dared to complain, she proceeded to remind me that I had 2 A/C units in the home, implying that I had no basis to complain at the dismal service, since I had options to keep my family cool. Overall, my experience with Houk can only be described as unfortunate, and their representatives need a lesson in empathy. Terrible!!
5 months ago Gargi Singh
Replaced two defective coils in my a/c. Friendly staff and COVID19 Compliant. Recommended Business.
4 months ago Alka Sajan
Solid and dependable. Technicians very knowledgeable, courteous. Arrived on time and diagnosed our A/C issue. Highly recommend this company for service and repair of your A/C or heating needs.
6 months ago Connie Bates
Absolutely do not use this company. They installed my air conditioner incorrectly and it has been leaking into my forth bedroom. They never fully processed my payment & when they called to tell me that they refused to talk to me because they had my mothers name on file instead of mine so I had no idea. I missed ONE email about it & had zero voicemails (I checked). They are refusing to fix their work which is now causing damage to my house. I'm pretty sure they're liable for the damage to my house for their faulty air conditioner. I still haven't heard back from Paula in two days and this is urgent. My two babies are freezing because we can't turn on the heat since it's malfunctioning & Paula has not reached out like she said she woukd.
5 months ago Lady Bug
Do not use this company for anything AC/HVAC related. They were our builder's (Westin Homes) subcontractor and they installed our HVAC system so poorly that we ended up with mold growth so bad that our entire downstairs HVAC ducting had to be removed. I have documentation from a mechanical engineer that states Houk AC did such a poor job that they are solely responsible for the mold growth. Their own employee said it was their fault. The damage cost us $50,000 since we had to rip out all the HVAC ducting, cleaned the system, needed mold restoration, new carpet and paint. Of course since the laws in this state are written to protect the builder and their subcontracts there isn't anything we can do but hopefully we can warn others of how poor this company truly is. Don't take my word for it. Check out the pictures which shows little to no sealant, return ducting laying in insulation, mold growth on the return vents, etc.
5 months ago Jenny Carhoff
Jorge has been servicing our HVAC unit for almost three years. He is always prompt and very courteous. He does a very complete evaluation of the unit. I appreciate the fact that he is concerned about being neat inside the house. Last spring, in an effort to pull down the attic stairs, the rope broke. He found a replacement and fixed that for me. He does a great job with the HVAC system. I trust him completely in being honest and fair. He goes beyond an ordinary service call.
8 months ago Sean Yu
Houk installed our entire AC system with our builder. We had a dehumidifier installed recently and the team was amazing. I had an existing ecobee 3 thermostat that I wanted to keep using and they worked hard to make sure that worked. They were clean, professional, and work completed quickly and efficiently. I highly recommend Houk for your AC needs.
7 months ago Lisa Attenborough
Jorge, my technician arrived on time and was very thorough. He changed out my dirty old filter and made sure my AC was working correctly. He also washed out the metal cage housing outside to clean it of bugs and dirt so the unit would work efficiently. He is a credit and asset to Houk AC. Very professional.
6 months ago Brian Gardner
The technician arrived early and was very professional and friendly. I have just moved into a new home and needed the air balanced in the master bedroom and bathroom. The technician explained step by step the process and answered every question I had about how to maintain the air quality in my home. Would definitely recommend Houk Air Conditioning and the technician, Carlos Gonzales.
2 months ago wilma bell
My AC on my new home wasn't working properly. It was cooling downstairs but no air was coming from the vents upstairs. The tech from Houk AC came out looked at the wires and new exactly what was wrong. He explained everything thoroughly to my husband and myself so we were well informed. It was quick and easy and now our AC finally works as it should!!
10 months ago Dean Tutor
Horrible craftsmanship. Condensation in the attic. Update: On August 16, 2019 a technician came and assess my attic units for condensation since I moved in to Lago mar March. This is the third warranty ticket I put in for this same issue. He proceeded to tell me that a manager will contact me on August 19 to discuss possible resolutions and that they will show up at my house on August 22 for a follow visit. NO call on August 19 and NO show August 22!! Horrible horrible company!! .
5 months ago Chantal Viljoen
Collin was on time and explained everything to me so I understood what had happened. He also offered several options and helped me decide what would best benefit my family in the long run. Amazing work and we will use this company again.
10 months ago kathy Thompson
We had a slight issue with air flow at our new home in our master bedroom and we called Houk Air yesterday and they set up an appointment for today. The repair technicians just left and fixed our problem. They were very friendly, knowledgeable and professional. Excellent customer service. I highly recommend Houk Air Conditioning of Houston for any of your air conditioning needs.
2 months ago Noah Bisaga
The service guy displayed great customer service. He explained the problem and did the repair quickly. Awesome service from beginning to end.
8 months ago Nombulelo Mzekandaba
Randy has done fantastic job to fix my AC water issue. He is very professional and knows exactly where the issue is from. He also educated me the diagnosis basics for AC water issue so I can DIY before I call for technical helps. Randy's service is at top-notch Level!
8 months ago EARL SWEENEY
Great service! I've had Houk out to repair both my A/C in summer and my gas furnace in winter. When I called, they were able to get servicemen out the same day, and they were thorough, professional, and competent. The first time I used Houk, they were able to find and repair a leak that another service company had completely missed.
9 months ago Ann Crislip
Houk has done a great job of reminding me when my service is due under my maintenance contract, and my technician Carlos who came today was very professional and even a few minutes early (which never happens!). They are an easy company to do business with and I would recommend them for all your HVAC needs.
5 months ago Joann Taylor
!!!!!!!!!DO NOT EVER USE THIS COMPANY!!!!!!!!!' This company installed the ac units for the home I purchased 3 years ago. The day before our warranty was to go out, we called the company bc multiple people in our neighborhood were having issues with their coils being broken. The company comes out, claims everything was fine. Two weeks later (warranty now expired) our home is 80 degrees inside. We call them back, and they said I'm sorry your warranty is expired. So we call a company we trusted to come out and look at our ac unit. Come to find out not only were our coils broken, but they were leaking along with multiple other issues that were apparently pretty major. Per the trusted AC company, this was done purposefully because our warranty was out. I am looking at over $4,000 in repair bills after this company came out. (Keep in mind this was a check up that they were doing) I'm DISGUSTED with the customer service I received from HOUK AC. This companies "manager" tells me my family sitting in an 80 degree home with a baby is irrelevant and someone will call me on Monday. The woman was so unprofessional, she actually referred to me as "girl" several times on the phone. Do NOT EVER trust your families safety to this company.
5 months ago Zach Adkins
My service call was scheduled quickly. Arnaldo, the technician, was courteous, knowledgeable and gave thorough answers to my questions. I'm completely satisfied with his work.
5 months ago Dave Alvarez
The employees who came to my home did an outstanding job! They handled it quickly, and they were professional.
2 months ago Patricia Webber
Technician came quickly and had the part available in his van.
4 months ago Ruslan Mihno
These guys are the absolute best. We are in a new David weekly home and I asked for them to come out and fix something that I thought was a problem but turned out to be nothing… Instead the technician decided to check the entire system and made several adjustments that made our AC system work 100% better! They responded immediately, came out exactly when they said they were supposed to, the tech's were super nice and were super quick… Best A/C company we've ever used.
6 months ago Big M
Great communication and service. Technicians professionally dressed, knowledgeable, listened to our concerns and took care of our issue quickly. Thanks!
8 months ago GaleBraveHeart
The technician arrived on schedule and had a lot of knowledge of the equipment. Fixed the issues and made sure everything was workimg well before leaving. All my questions were answered .
2 months ago Joe Mandeville
Houk services the warranty on my Westin home in Jordan Ranch. The technicians are nice and polite enough but the actual service leaves a lot to be desired. Since moving in in March, there have been persistent humidity, temperature issues, and a musty smell in the stairwell that we paid out of pocket to make sure wasn't mold. They have come out 6 times and the problems still persist. The last guy now thinks that they installed the wrong size cold air return when building but wasn't confident that was the answer to the issues. I emailed a manager there stating my converns but he never contacted me, and been waiting all week for a notification that they are ready to come back out. Really unhappy.
5 months ago Scott Roemmich
The guys were very friendly, showed up on time, were efficient & fixed the problem quickly. They also offered to come back if I have any problems. Can't ask for more than that.
2 months ago Aidan Noon
My representative was Carlos Gonzalez. He was very professional and did a great job servicing my air conditioner. I would recommend the company to my family and friends.
2 months ago Anna Kostiuk
Carlos was great! He was very thorough when inspecting, and answered and explained all my questions. Very satisfied.
2 months ago shawn wescott
I'm working there
7 months ago Basem Bassar
Great company with outstanding service! Collin and Jorge the service techs were very professional and did a great job getting us cooling again!
2 months ago IVAN Toymentsev
The service we have received today from HOUK Air Conditioning today, March 13, 2019, was excellent. The service man did a great job.
10 months ago Erica Bavarella
The technician who came to do the job was very courteous, friendly, and professional. This is the second time I called this company, and both the times the experience was good.
8 months ago Eric Chandler
The service tech was very knowledgeable, and helped educate my wife on information pertaining to our unit.
6 months ago
Popular places from the category Air conditioning repair service