Texas Children's Pavilion for Women
Women's health clinic Texas Children's Pavilion for Women, 6651 Main St, Houston, TX 77030, United States:
188 reviews
of users and employees, detailed information about the address, opening hours, location on the map, attendance, photos, menus, phone number and a huge amount of other detailed and useful information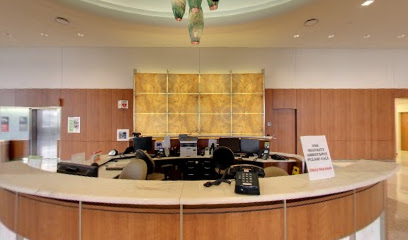 Address:
6651 Main St, Houston, TX 77030, United States
GPS coordinates
Latitude:
29.7082489
Longitude:
-95.4027098
reviews Janet Treece
The staff is friendly and SO helpful! They get back to you very fast about any concern or question you may have. Dr.Nassif is wonderful, he genuinely cares for his patients and easily explains everything so you understand. He did my Laparoscopy surgery, and has finally given me answers to my chronic pelvic pain! If you suspect you have Endometriosis, or have unknown pelvic pains and want relief then you have found the right place!
9 months ago Jared Allen
I was recommended to go here from my sister, who is an RN. The facility is clean and easy to navigate... one of my issues is that every appointment I have they tell me I need a vaccine. So far it's been flu, Covid, tetnus, and chicken pox vaccine. I also have an issue with the fact that they never once sat me down to talk about the insurance and financial responsibility obligations and due dates of payments. Nobody told me when I had to make a payment by and apparently my hospital bill is already in collections and I haven't even had my baby yet. My insurance told me to wait to start paying that portion until after the birth to see what they will cover... but Tx children's has me in collections for a service that hasn't even been provided yet. I'm confused and I haven't received any information on payments and how much I should be paying. I'm guessing everything is due before the baby arrives? Shady practice at best. A financial consultation would have made me more comfortable with understanding what's due and when... instead I log in to my chart every once in a while to see I have a new balance due and my hospital services is in collections at 8 months pregnant. I definitely would not come here again. They lack transparency and are pushy on pharmaceuticals. If I hadn't already invested as much as I have, I would go somewhere else.
1 month ago sagar jogadia
Dr. Lee and his staff are terrible. Took 3 calls just for to get my prescription sent. The nurses and front desk were laughing/playing while I was trying to get checked out after a appointment. Very unprofessional and rude staff. I had a miscarriage and it took a month just to get my procedure and a appointment. They showed no compassion whatsoever. I never will recommend Texas children to anyone. Now months later my friend delivered here and has experienced rude staff and no concern or care.
11 months ago Carly Clarke
My labor and Delivery experience here was the best. Everyone from housekeeping to Drs were very warm, welcoming and professional. Big shout out to the nurse who attended me on the labor and Delivery floor, I believe her name is Madeline, working night shift. Such a kind soul that genuinely cares for her patients. Would check on me often and made sure my baby and I were doing well. Dr. Pham my doctor is wonderful and always addressed my concerns professionally. How could I not write a review with such a wonderful experience.
3 months ago Henry Miller
I gave birth to my beautiful baby boy 2 years ago. Even though my birthing plan did not go as I expected, Dr. Carl Lee is an excellent doctor! I wanted to deliver naturally but had to undergo another c-section. I told myself my doctor failed me and I was never coming back! Please note, the hospital staff during my delivery was excellent and I could truly say I enjoyed every moment being that hospital! After two years I decided I needed to get a Pap smear. I have always hated this procedure, hint as to why I waited 2 years! My uterus sits high and it always takes the doctor a long time to find it making it an uncomfortable and taxing experience! However with Dr. Lee I had to ask him was that it??!! Usually I bleed and have an aching pain afterwards but with Dr. Lee no issues! Seriously this has never happened to me! I drive all the way from Friendswoods, TX to the women's pavilion and every time I seem to get lost driving into Houston. This time, I told myself that this drive is just not worth the stress but after my superb professional experience with Dr. Lee and his staff (Love Erica!), I can't find myself going anywhere else. See ya next year!
1 month ago Kc Miller
I was could not stop my uterus bleeding that's why I went to this hospital. I was in pain and shocked. Cause I never see so many blood... after I arrived at the hospital the entrance stuff I are very helpful and try to come me down. But after I arrived at the ER floor the nurse was very rude! She told me my husband can not be with me despite I was crying and desperate. Then she told me that my problem is nothing to her. Then right after she finished all the check I was dropping my blood from my leg down but she told me leave my wheelchair aside and walk into the pt room. That nurse's cruelty severe impact my mental health and my physical recovery!!! I hope the hospital will do the right thing therefore there won't be another desperate pt sufferer what I was suffered.
1 month ago Rodger Weathers
AMAZING. Absolutely amazing, and I cannot express my gratitude to Dr. Mendez-Figueroa and his team enough. He was always familiar with my chart before he came in, both for testing through their MFM and my outside health specialists. It meant a lot, as I had a high-risk pregnancy with issues both on my and my son's sides that required a high volume of visits, particularly near the end. Besides keeping current and being incredibly knowledgable, Dr. Mendez-Figueroa has a friendly, calming professionalism that puts one at ease and focuses on solutions, even when there are bumps in the road ahead. I appreciated his well-worded explanations to any questions I had; he was obviously very sharp, and knew the answer to anything I needed to ask. But it doesn't stop with him. His nursing team was also incredible. Warm and compassionate, and well organized. I never, ever had an issue getting someone on the phone, adjusting schedules, getting my test results, anything. Even when I was there twice a week for testing, it was all smooth from an administrative standpoint. Their check-in desk remembered me every time I came, and pretty much every other woman there for a visit. It was obvious they cared about the patients. Scheduling with other specialties as needed was seamless. Their ultrasound techs are quite impressive too. The first one I had, the tech herself spotted something significant that my previous (non-Baylor MFM) OB had completely missed. The ones in the non-stress test area were so sweet, and they also really knew their stuff.
11 months ago Lisa Hirohata
The billing department is unresponsive and ineffective. I am owed over $1,500 for a surgery that was overpaid, which was confirmed by my insurance company and the hospital. I have yet to receive my refund or an explanation after numerous phone calls and attempts. Do not pay anything out of pocket until you've confirmed with your insurance company because they will hold your money even after insurance has paid everything out.
11 months ago Karen Glick
Totally Awesome!!! Thank you!!!!! To all the nurses, Dr. Putterman and his assistants very caring and supportive. Couldn't have made a better selection. To the chaplin who came to visit me and prayed with me. May they all be blessed always. Look no further..... You will be in the greatest care if you choose Texas Children's and Partner's in OB/GYN CARE.
10 months ago Test Google
Had my first baby here and all i can say is how impressed i am of every single person who took care of me at the hospital.. from labor and delivery to the postpartum floor, but I would love to recognize RN Darion (night shift) who was there for my actual delivery. She was so nice, patient, and for most part ENCOURAGING, which is what i needed. She was truly amazing from the moment she stepped into my room to introduce herself to the end of my delivery. My family and I appreciate you Darion!
3 months ago Brady Bailey
I love this hospital and have delivered 2 children here. I continue to have my annual exams at the Pavillion. My last appointment was in December with Dr. Bump. It is now March and I am out of birth control pills. I have left several messages with Dr. Bump throughout the week. My pharmacy has also tried contacting Dr. Bump to get approval for a refill. This is unacceptable! I will be looking for a new doctor.
3 months ago Ranp IL
I hate having to give bad reviews, but I think my experience could be informative for others and *maybe* help this facility improve. I experienced two miscarriages before my successful pregnancy, both "treated" at the Pavilion. It's worth noting, I'm well aware that little can be done medically once miscarriages have begun. However, this part of the review is an indictment of the staff's bedside manner. From the time I first called my doctor's office (at the Pavilion) to let them know I was afraid and bleeding, the tone was matter of fact and everyone I spoke to acted as though it was a waste of their time to talk with me. After being transferred around I was told to go to "the clinic". I said "ok, where is that?" "In this building." (I'd never been to that building since my miscarriage started before my first appointment with my doctor.) "Thank you, can I get a little I information about where to go when I arrive?" "Just follow the signs." I thought, ok, it will be abundantly clear... it wasn't. They could have told me the floor number, given some direction on parking, anything to make me feel more at ease in arrive to the facility while experiencing stress. We arrived at the clinic, mid-day and sat in the waiting room until almost 5pm. I called my doctor's office (just a floor or two above in the same building) and was told to just keep waiting where I was that my doctor was busy. I was in tears. The nurse in the clinic told me that I should have seen my doctor and they probably wouldn't get to me for quite some time. She eventually called up to my doctor to let me know I was still waiting at the clinic 4 hours later and FINALLY my doctor "squeezed me in." Fast forward to the second miscarriage. I had another sort of "slip through the cracks" experience. I was bleeding. It had all been confirmed to be a miscarriage but because of pain I was referred to the ultrasound tech to have an ultrasound. She was extremely wonderful. But she kept asking me things like "are you hoping for a boy or a girl?" "Is this your first?" I thought, gosh she's sounding so positive, I guess she's just trying to keep the hope alive for me... but then the questions and chipper comments became cruel. My husband began to cry. She finally put the wand to my belly and asked "are you having bleeding or cramping?" "Uh, yes... that's why I'm here." She was so upset. She said that they are supposed to tell her when a patient is coming in for a suspected miscarriage (for one, bedside manner and two, because it obviously changes what medically she needs to look for). She said she was so sorry and would talk to the person who referred me so it didn't happen to others. She was so kind. But gosh, that was a very difficult 45 minutes. Then comes to my pregnancy during Covid: BILLING: It's the policy that you pay off all outstanding bills prior to being able to check in to see your doctor. Ok. I am financially able to do that. But it raised my eyebrows when my appointments became closer together and I was asked to pay off a bill I had just received, literally, the day before my appointment. I said, "oh, I haven't even had a chance to review that bill... it's not technically due yet..." but you have to pay if you want to see the doctor. So I did. If you aren't able to fork over $300 at the drop of a hat without being able to meaningfully review your bill, I'd think twice about this facility. My second billing concern was Covid related. You are asked to pay for the deliver stay and regular pregnancy appoints in a lump sum at some point around 3 months out from your due date. I did. I read the fine print. It includes all your routine appointments. But with Covid hitting immediately after I paid that bill, I do not feel like I got my money's worth. Most of my appointments in my third trimester were telehealth or canceled. When it came to delivery, the food was good, my nurse was wonderful, my epidural didn't take and was repositioned 3 times (due to doctor error with the first placement), and my doctor wasn't around for any of my follow ups at the hospital.
3 months ago Aries
OMG!!! Everyone on the 11th floor. These Staff members, nurses, and doctors are the best!! They take the best care of you and your babies here. This being the reason I chose to have my second birth here. I really appreciate the care and attentiveness and awareness you all have Mrs Renee, Mrs Tanesha, Dr Bolton, I really wish I could remember everyone by name thank you all even whom I didn't mention. Love you all thank you I'm so grateful for you and your exceptional service, you don't have to do it but you master it THANK YOU!!! ????????
3 months ago Kathy Humann
I had my babyboy at 24 weeks, my labor and delivery was great they explained all the risk my baby would of been going through that he would probably not make it, all the nurses and doctors were the sweetest when i delivered my babyboy they said he was doing good breathing on his own but they were getting him ready to take him to the NICU everything was going good after a week of him been born i get a call saying my baby need a surgery asap, my husband and i get up and head out to the hospital 45 mins drive ones we get there they had already begin with the surgery almost done they told us everything was going good that they would get to us ones the surgery was over. The doctor came and spoke to us and told us why was the reason for surgery and that they would be checking for the next 48 hours if anything gets worse everything was doing good after the 48 hours. The weeks passed by everything was going good, my baby was turning a month and still everything was going good he was growing, 2 days later of him turning a month i get a call from one of the doctors sayin we needed to get up there asap that there was anything else they couldn't done more for my little boy its been almost 2 months since he passed away and i still don't understand how everything changed so quick in just a blink of an eye if everything was going good. The doctors that were with him that night and morning say that it was from an infection which I don't understand he was on medicine for that, even the nurse that had him since the very first day he went to the NICU was surprised. The doctor that gave me the call that morning when we arrive to the NICU told us they couldn't make him a surgery and if they did he would of passed at the instant i don't understand why they didn't want to make it if he was already weighing more then when he had the surgery when he was just born. And after 3 days that he had passed away they had already removed his record from MyChart not sure why would they do that.
7 months ago Sable T
I highly recommend my Dr. Joseph Nassif MD. at Baylor/OBGYN and compassionate staff after a great outcome on my recent surgery. Thank you so much for caring. ????????
11 months ago Wayne LB
I love the pavilion treated me real good during my pregnancy. I recommend Dr.Patel very understanding and very kind . He made my experience so good ! He was suppose to deliver my son but it was the weekend . But , his colleagues made sure I didn't want for anything and my delivery was safe . They said I did so good to say this my first child . Highly recommend ????
5 months ago Scott Ashcraft
My review isn't about the hospital itself but, one staff member. The nurse who was assigned to me did not come get me from the waiting area until a few hours after I arrived. I came in complaining of signs of premature labor. I was leaking fluid and cramping really bad. The nurse looked me in my face and said "that's what you said last time." And when I told her I was only five months pregnant and I was sure that I was in labor, she said they were short handed then guess what? She went on a one hour lunch break. She came back late, around 1:13pm. I had to keep calling the front desk to even get her to come back to my room and tell me when the doctor would be in to see me. She explained again that they were short handed and did not come back. By 2pm I was annoyed and I had an appointment downstairs to see my new high risk obgyn so I was starting to get dressed when the doctor finally came in, apologized for the wait then examined me. It was a quick exam before she looked up at me over the sheet draped around my legs and said "you are in active labor, your baby is in the birth canal." I burst into tears and she kept apologizing and then said "it looks like you have been in labor for days, just letting you know, even if I had come earlier today, there would still be no way to save your baby." He was considered non viable since he was only 20 weeks old. I cried more and the nurse came back with a smug look on her face to apologize to me. All she said was "sorry this happened." It was the kind of apology you get from your sister when your mother makes you apologize even though you don't want to. That nurse needs to learn to be more empathetic and sincere to her patients. Once I got to labor and delivery, I had a new nurse and she was the sweetest. She and the other labor and delivery staff comforted me and made sure I was being taken care of. I gave birth and had 10 sweet minutes with my son before he passed away. They even let me have some alone time with my baby overnight even though he was not alive. He had to be in a cold cot but, he still got to be with me. It meant a lot to me but, I still won't forget that mean nurse's face or her cold words for as long as I live.
9 months ago GREENZ YUTE
On 8/22/2020, I came here due to heavy bleeding. I was 19 weeks 2 days. When I arrived at the hospital my water broke. Doctor Armstrong did nothing to make me feel comfortable she sent me home worried saying it was nothing she could do. I asked what I could do and she said nothing! I felt like I should've been admitted to the hospital and put on antibiotics to reduce the risk of infection. Y'all don't have the same heartache and compassion as parents do when they lose a child. To y'all it's just doing a job. I asked would my baby be able to survive the nurse just shrugged. Come Monday 8/24/20 I start to develop an infection I get to the hospital and I'm forced to have my baby! I feel like my baby would still be alive had I been properly taken care of the first time I came in. So I feel like this company basically killed my baby, and I will never go here again! From the clinic to the hospital they did not take my concerns seriously
10 months ago Charli Robinson
My Wife had a critical appointment for Monday the 15th that got canceled and moved to the 16th. She showed up and there was nobody around. Hope they see this message and get back to communicating about urgent possibilities of appointments.
4 months ago John Burdine
I gave birth here not so long ago, it was a great stay but i wish they would of put more attention! They were short " staffed " thank nothing went wrong during my recovery but didn't feel as well taken care of as i should of been! But the food was amazing! And the views are so pleasing mostly while in labor and after!
6 days ago joe king
I want to thank all the Drs & nurses, on the 9th floor Critical care unit, for taking such great care of my mom! Im glad to see her doing much better. I appreciate every single one of you for being so attentive & caring. Thank you :)
5 months ago Kay Grant
I had a mixed experience. I was told to come here for monitoring straight from my ultrasound appointment because they were worried about low amniotic fluid. I was tested for covid and placed into a room for a few hours. During my wait they told me I would be scheduled for a c section and would be delivering my baby the same night. The test results took hours to come back. Once they did, I was placed into another room where I would wait before delivering. When they were ready, I was taken into the operating room. All of the nurses there felt robotic and I didn't feel any compassion from anyone. Mind you I was completely shaking from how nervous I was. I was delivering one month before the due date. My husband wasn't allowed in until basically she was coming out. So that made me even more nervous knowing I was alone up until that point. After delivery, I was put into my final room where I would rest and recover which was smaller and not as nice as my last room. My nurses were half and half. Some nurses were so nice and took the time to explain things to me. Others didn't seem to care and weren't helpful. My husband took care of me more than some nurses did. He helped me out of bed, to the restroom, to clean myself, etc. at one point, I had a nurse come in and just watch him do everything. All the while, my baby was in NICU. We were able to see her whenever we wanted, but when I was discharged, only one parent per 24 hours which makes absolutely no sense and made it so much harder on us knowing only one of us can see her at a time. All in all, I would probably not deliver here again if I had another baby. Too many cons outweighed the pros.
9 months ago Tracy Gooden
I love all the hospitals in the Medical Center! TCH is no exception.
9 months ago Sandie Nadelson
Very professional and clean! Dr. Susan Leong-Kee and the staff were super sweet and helpful! Made the best decision coming here!
3 weeks ago Clint Vennari
I was pregnant with twins due 08/04/2020 but I ended up having an emergency c section on 05/29/2020. I lost one twin and my other was in the nicu for 2 months , almost one month at the location in the medical center then rest at the location in the woodlands. Although this was very very stressful Texas Children's Hospital (both locations) stood by my side literally every step of the way. I honestly feel like if I had my babies anywhere else neither of my babies would have made it . They took amazing care of my baby while she was in the nicu, like each nurse treated her and the other babies like they were their own. and when it came to my other twin they were there with me the whole time I was grieving some nurses even cried , hugged me especially because of the pandemic you couldn't be there with family they made it feel like I was with family if that makes sense. Just recently they held a virtual candle light for the little angles and that meant a lot to me and my family for my baby to be apart of it. I don't care if I'm all the way across the country if I ever get pregnant again I will be at Texas Children's Hospital.. literally in the hands of God
6 months ago Wilson Tsai
We recently celebrated the birth of our son at TCH pavilion for women. The staff from nurses, receptionists, front desk, lactation consultants and anyone else I might forget did an amazing job making us feel at home and that our baby was safe and accounted for. Also big shout out to Dr. Tara Harris for delivering our baby she did an amazing job.
10 months ago Mo Fackhani
In February 2020 I found out that one of my monoamniotic monochorionic twin girls had a health condition that is not compatible with life. My doctor referred us to Texas Children's Hospital Pavilion for Women to get a cord ablation to attempt to save the other twin's life. I did not want to get the procedure, but I at least wanted to try and save one baby's life. I got there on a Sunday, all the way from Campobello, SC. The doctor was off that day, but he came in on his day off to do a ultrasound. The ultra sound was very detailed and took around an hour. The next day we got another very detailed ultrasound. The results of the ultrasound didn't look good, but I still wanted to make absolute sure that there was no chance she could live. The doctor ordered an MRI because he wanted to be absolutely sure as well. The results of the MRI came back and the staggering amount of problems she had would definitely insure her death within mere months. They didn't even think she would make it to delivery. The other twin was perfectly healthy with no substantial problems. I chose to do the surgery and the doctors and nurses were the best. While prepping me for surgery they made me comfortable, made sure I was sedated enough. Right before the surgery they did a routine ultrasound to make sure the babies were in the right spot and of course I got upset seeing the babies on the screen. I still loved Blaire, even though she would of died anyways. No mother wants to make that decision. But the doctors kindly cut off the screen facing me so I wouldn't be upset and cry. The nurses rubbed my arms and hands and even wiped away my tears. My husband couldn't come back with me so this was very appreciated. They were so compassionate and caring. After the procedure the nurses checked on me very often and even talked to me and allowed me to express my feelings. I appreciate the wonderful staff who supported me during the hardest part of my life. The food was amazing! So many choices and FRESH fruit and veggies. The toiletries are mini bottles of Bath and body works, which was cool. The women's pavilion is close to chick-fil-a, subway, McDonald's, and a number of other restaurants within walking distance which was awesome because my husband stayed with me the whole time. I wish I wasn't there under those circumstances.
10 months ago Michelle France
I had the most WONDERFUL birth experience here, and as a Black woman in America that's saying a lot. Dr. Brennan Lang is amazing. I had a scheduled c-section (where I got to play my favorite Pandora station and watch my baby on monitors) on NYE after they realized my baby was 10 pounds! The nurses were incredible and so was the food and my room. I really can't say enough good things about the prenatal care (at the Pearland office) and my postnatal recovery. The lactation consultants are great too. Just so awesome.
3 months ago Joey
I was planning on going to this hospital but after reading the reviews I'm most definitely not going! And the only thing the hospital replies with is the same message to these sad and unbelievable reviews, shame on this facility.
3 months ago T DA
I will never return here. While I think Dr. Mott is great the wait time is not and is a deal breaker for me. I've come twice in the last six weeks and each time I've had to wait over 2 and a half hours before I even saw Dr. Mott. When I asked the nurse this time why she said a two hour wait was normal for doctor Mott because she books her patients every ten minutes and they run over. Having to pay for parking and pay my $50 copay and take off work list to have to wait nearly 3 hours before even seeing the doctor for a routine visit is unacceptable to me.
9 months ago Carson Poe
I've delivered all of my babies at this hospital and I recently had my 3rd baby. I have always talked well about this hospital from the care, to the doctors, nurses, recovery stay etc, and recommend this hospital to anyone that's looking to deliver a baby. I never had an issue with any of my deliveries except this last time. Not sure where her head was at but the triage nurse didn't show any type of concern. I told her I was 2cm dilated at my 39 week checkup and had been experiencing consistent contractions all morning. I was 39w5d. When she checked for dilation, I was at 3cm and she said "ok I'll check back in an hour to see if you progress." I was receiving prenatal care in the same hospital so I'm sure she was able to see my health record and see that I needed to be treated for strep B during labor. Even then she took her sweet time, not really concerned that I was in active labor. This being my 3rd time around, I knew my baby was coming, there was no way it was a false alarm and I felt like she didn't take me seriously. To make it worse, she placed my IV in the most inconvenient place, on the inside of my elbow, where I get my blood drawn. It was not easy keeping my arm straight during contractions. My L&D nurse kept getting mad that I was bending my arm since that would stop the IV from flowing so she switched my IV to my wrist, where I feel it should've been placed in the first place. After I had my baby, she barely helped me in the restroom. In my past two experiences my nurses were beyond helpful during a very intimate time. They cleaned my area with warm wet cloths, they helped me get dressed and were very attentive. This L&D nurse just left me fend for myself and just told me to call for help. I didn't appreciate that AT ALL. My recovery stay was better but wow, I couldn't believe I had a poor labor experience after having such great experiences before. Even after all of this, if I have another child I will choose this hospital again and hope I don't experience that again.
11 months ago Eric Chandler
My best c section of 3!!!!! The most amazing hospital to give a birth a baby in Houston Texas. Everything is amazing; amenities and the staff. Love itttttt ????????????????????????????????????????Bravo!!!!!
2 months ago Michelle Berges
There is nothing great about a premature birth, they're all stressful and depending how ahead of schedule you are, the worse the experience can be. That said, the doctors and staff at Texas Children's Pavilion for Women are the absolute best in the world, in my opinion. We appreciated the professional courtesy of their staff, their attention to empathic conversation and patient morale, as well the general affect of interaction. Thank you to everyone there!
9 months ago Lynn Stasz
(Stephanie) The earliest I could get in to see an OBGYN was about 4 to 5 weeks there. Not too surpirsing with everything going on these days. Week 10 into my pregnancy I started to have symptoms which were indicative of a miscarriage. It was over the weekend so I spoke with nurse triage which told me my symptoms were most likely not a miscariage, but if my symptoms got worse to go to an ER. I called the next day with the same symptoms, just wanted to get a 2nd opinion. That nurse recommended I call my OBGYN and move my appointment up sooner. I called on Monday and explained my sx and what the nurse recommended I do. The OBGYN office was unable to move my ultrasound any earlier because they do not have enough sonographers (is what I was told). They said if my symptoms got any worse to go to the ER. It is now Tuesday. I call into work because I am planning on going to the ER. Before I do I call the 2 other OB clinics within the Woman's Pavillion to make sure they cannot see me. They can't. But one recommends I go to their Women's Assessment Center on the 11th floor. They connect me to them and reluctantly the nurse says, "I guess, if the doctor's office told you to come you can, but you should really go to an ER". Quick screen into the building. I fill out my paperwork and wait. About 2 hours later I am called back. Nurse Ruth is taking my vitals and she tells me that I shouldn't have come to this department. It is not an emergency and that "they" (the OB clinics) really need to stop sending their patients here. I am embarassed to be in the "wrong" place so I think. I get to a room where another nurse asks me if I really want to stay because it doesn't seem urgent and it is going to be "realllllllly expensive". I almost walk out, but my gut tells me I need to stay. I can't wait another 3 weeks to see if my baby is okay. I proceed. I say "yes", she rolls her eyes and says the doctor will be in shortly. About 20 minutes later a nurse Robin enters. She was so welcoming and nice. She didn't judge me for not having a big fun pregnant belly. She listened to my concerns and kept me positive. The doctor came is shortly after, Dr. Leah Antoneiwicz. She was so gentle and explained everything. Unfortunately, my ultrasound did result in no heartbeats. The twins that I had been carrying the last 10 weeks had died in my womb. I didn't even know I was having twins because I still hadn't gotten in to see an OB yet (week 10). The doctor tried to prepare me for the rest to come. No one really talks about what a miscarriage really is like. I took the medication and went through the process at home with the support of my husband. We called the OBGYN that same day to see if we could move my ultrasound appointment up since I did have a miscarraige and protocol is to make sure the "womb" is now emptied or else I need a surgery/procedure called a D&C. They cannot move my appointment up. So, I decide I want to go elsewhere. I call Methodist hospital who says they can get me in because of my situation in just a couple of days. However, they need the ultrasound report and bloodwork. Well, guess what. It takes 15-20 days for Texas Children's to send medical records at my request to another place. Methodist agrees to ask for the records to expidite the process. I called medical records, W.A.C, billing, the OBGYN office and the office of the Dr. I saw within WAC that was working that day...... NO ONE CAN FIND THE REPORT! and it is not in MyChart. Without this information I cannot see another OBGYN because I started care with someone and they need a full medical record prior to accepting me as a patient. I already have to pay the EMERGENCY room price for an ultrasound I should have been able to move up with my regular OBGYN. But they couldn't because they don't have enough sonographers. Now, if I want to see another doctor status post my miscarraige prior to the 31st (more than a week away) I need to go to the ER again. So, my insurance is not going to cover the emergency room costs where they would have covered everything with my OBGYN.
1 week ago Matthew Jacks
When I got today to the hospital the charge Nurse apologize and for not calling me to let me know that I was not going to go on the day plan in my appointment. I was called to have my delivery in today and they were very nice I had an amazing experience in my delivery everyone helping me. Thank you to all the nurses, but especially Nurse Ana that attended me at the night shift. She was so attentive and care for me with such patients. I can definitely say that she loves her job and she goes above and beyond with her patients. ❤️ I deliver my baby girl today and I thank her for all her attentions with me. Att: Jacqueline Rios
10 months ago Vuk Whallon
I wished I could've gone to this hospital with my first pregnancy. The staff is amazing and my doctors were always so attentive and gave us the information we needed if there was something we didn't understand. My appointments were never too long and was always seen within a few minutes. When I gave birth to my 2nd daughter, the hospital staff was unbelievably amazing an my night nurses were so attentive and the food was also so good. If I ever decide to have another child I will definitely be coming back.
5 days ago alfonso Mojica
I love this hospital! The birth experience and hospital stay with my second son was perfect! The nurses are amazing here, everyone here are incredible! The food is good and they are very family oriented. You can have as many people you want or as little as you want. They also respect your birth wishes (pending on safety of you and baby) and just amazing! Dr. Davis (love her) is an amazing doctor too! I was blessed to have her birth my son. Thankful to have her as my doctor. Let's just say that this hospital is so amazing that my husband and I joked that we should have another baby just to have the baby here. Just perfect!
11 months ago Brendan Thielman
I am honestly so sad and disappointed. When I got pregnant I thought I was choosing the best hospital to deliver, but to be honest The Pavilion really came short. One thing I do have to say is my doctor is amazing and the labor and delivery doctors and the nurse I got think her name was Chelsea were so compassionate, and caring. The reason I am giving the Hospital a 3 stars is because of the floor nurses the first nurse on the floor we got ( Ana Mari) I think her name was was so rude, and not compassionate at all!! after being in labor for so many hours all I wanted was to take a shower I forgot my toiletries at home so I asked for some soap or shampoo the nurse brushed me off and said they didn't have any so my husband had to wait till the morning to buy some from the boutique. thankfully the lady who works there was soo nice and said she would call someone to get us some shampoo to our room. I know how the health field works and to be a nurse you need to be compassionate, and caring! We were just asking for shampoo is not like we were asking for anything else. She also took my baby away from my husband when he was trying to hold our baby and said "its time to sleep". I really wish my experience was like some of these other reviews, but I honestly felt sad how I was treated.
10 months ago Ty Whalin
I just had my second baby here and I would go nowhere else! My first was in 2012 and I delivered again this July and i had a phenomenal experience. My L&D nurses really helped me labor in my natural birth. My midwife also was a great support. I had an overall wonderful birth and time postpartum. All the nurses here are helpful and the other staff all around the hospital are great. I will continue to direct women and their babies this way! Update: I was not able to deliver my 3rd baby here, but instead delivered at MCMHH and it does not compare!! I wish I could have had my babies here and with the best hospital midwives in town ! :(
1 month ago rita arora
I never rate any place bad or good, but this one had to be done. My baby was born 4/28/2019 and let's say that my 2 days at this hospital sucked. From the moment i walked in because i was in labor to the after care by nurses. My personal doctor was amazing my entire pregnancy he wasn't the problem (the on call doctor for the triage was not at all great) and not all nurses were bad. Buuuut man most of the nurses were not great, i wish i remembered the nurses name that helped us discharge because she was the worst. I wish i could have just went to Memorial Hermann like i did with my first baby. I would say that others might have good experiences but i didn't at all. So you will get a 50/50 chance of either or.
9 months ago James Akers
I cannot write a long enough review for this amazing hospital. All 3 of my children were born here via Dr. Ivy, who is the most amazing doctor I've ever had. I used him for all 3 pregnancies. This hospital has everything you need, including the lab for your blood work. The hospital is new, and well kept. Everything you would need is inside here, and delivering is a breeze. The food is amazing, and even if you don't like it, they have everything connected, so if you want chick fil a, it's right there. The area is nice, the nurses are amazing. Will be delivering here for my next baby 100%..
3 weeks ago Alix Lumina
I cannot say enough good things about Texas Children Pavilion for Women.The doctors and nurses were all top notch. Everyone was so kind and understanding during such a life changing moment. I am so happy I switched my doctor so I could give birth here. My original doctor could only practice in the Women's Hospital, which I visited and was unimpressed.
10 months ago SissyBlackWidowSpider
This review is for Christina Sherman who works in the finical department! She is extremely rude, uncaring, and a liar!! She has been harassing me about my insurance not going through the website on tmhp, she kept saying that it hasn't been approved but then when I go and check it, it says Client is eligible. Christina Sherman is not a nice person, I don't know if she's unhappy with her career and takes it out in pregnant women or what, but she is unkind and unhelpful. I fell sorry for her. I wanted to give birth with one of the midwives but with my experience with Christina I will take myself somewhere else. Horrible lady!!!!
10 months ago Stephen Holley
I delivered my first baby here 10 days ago and had an amazing experience. I used Dr. Kimberly Bobo and she was wonderful. Every nurse we had both in labor and delivery, as well as afterward in mother/baby was really great. All were attentive and gentle, not pushy, and asked before doing anything with me or my daughter. We also had some good experiences with the lactation consultants, and ended up using donor milk while we were there to help my daughter because she couldn't latch. I felt completely comfortable with everyone and if I ever deliver again I wouldn't hesitate to come back to TCH Women's Pavilion.
6 days ago Austin Bodnar
Texas Children's Pavilion for Women was a wonderful place to deliver my baby boy! LandD nurses and postpartum nurses were amazing, hands on and educational. Great lactation consultants as well. Donor breastmilk was available if needed. LandD room was very nice and postpartum rooms were as well. Loved the food and celebration meal right after delivery as well, vegetarian options available! Thank you TCH! Feedback regarding billing- Estimate we got for hospital stay was not right initially because TCH didn't get memo that we met deductible through Women's Specialists of Houston doctor, we had to get it straightened out talking with admission/billing dept. Better communication needed between hospital and doctors' groups that practice there. Feedback for induction scheduling- They were full the day of my scheduled induction, so I didn't get to come in until following day. This caused my regular obgyn to not be able to deliver my baby since she was off shift. Her partner delivered him and it was totally fine but not expected by me. Better scheduling needed so patients can come in to hospital for induction when they're supposed to.
9 months ago Kelley Echols
My doctor wanted to induce me Tuesday, they said they don't have a room and they scheduled me for Thursday 7:00am, I called Thursday morning at 6:30am to check if I could go and they said they don't have a room and they didn't even give me the time frame to wait. This is totally not a good practice. I love my doctor and all the nurses though.
3 months ago Lisa Lamas
It saddens me to write a bad review about Texas Children's Pavilion, however I have just spent a few days recently at the hospital supporting a dear friend who gave birth at the hospital and have to share my thoughts about what I witnessed. This is a hospital that values itself on customer service and above all ratings to ensure it ranks as a top pediatric hospital has really failed my friend it all aspects. My friend who was pregnant and having labor pains went to the Pavilion only to be SENT HOME after doing what she was supposed to do when having pain. This was a colossal mistake on behalf of the hospital, endangering my friend and her unborn child. My friend went back again to the hospital after a few hours, to have an immediate c-section. While supporting my friend, I witnessed true disorganization from the hospital team. My friend who had just given birth was not provided food (although she was supposed to eat), because they were supposed to be changing her room. She was terribly thirsty, and practically begging for water. What kind of hospital is this? It was infuriating to see, my friend who just had a major surgery not be cared and supported. I encouraged my friend to speak-up about her negative experience, she stated that she didn't want to say anything in fear there might be retaliation and further negative treatment from hospital staff. After all, she is in a vulnerable situation at the hospital, the care of her child and herself depend on the hospital team. How can the hospital possibly rectify this situation? I feel very discouraged to see my friend's experience in what should be a happy time.
10 months ago Jihane Rachel
My great-granddaughter was delivered here on April 16, 2019 by Dr. Putterman who is very thorough, competent and caring. Our experience with every staff member we came in contact with made us feel comfortable and secure with their professionalism and knowledge. I would.also like to thank the nurses in Labor and Delivery for their constant care. They gave us the opportunity to ask as many questions as we needed. I would like to give a special thank you to Nurse Cynthia on the 9th floor. She was very efficient, persistent and thorough in the excellent care of my granddaughter in the delivery of her newborn! Thank you!
9 months ago Dean Hill
If you're looking for sympathy while your child is in NICU regarding visits after being discharged, YOU AINT getting it from the Hispanic lady who lets you in, or the charge nurse for today (Friday the 3rd ) during this shift. We've been able to see our child with NO ISSUE but as soon as these two on the floor, they are the type of people to be NON-UNDERSTANDING & decided that we would be the example of doing everything right such as visits every day, not every 24 hours as you'd think. I can suggest if you have a baby, experience will be grand. But having a baby I'm NICU, don't get your hopes up. They pick and choose. No remedy aside of driving all the way back home to not see the child.
11 months ago Karl Ericksen
I have been coming to Texas Children's Women's Pavilion for four months. I had a complicated twin pregnancy and ended up having to deliver at 26 weeks. We unfortunately lost one of our twins, but his brother is in the Pavilion NICU now. We have recieved amazing care every step of the way. I have been so impressed by the nurses and doctors I've encountered, they are all very knowledgeable and caring.
2 weeks ago
Popular places from the category Women's health clinic