Fillmore Container
Wholesaler Fillmore Container, 2260 Dairy Rd, Lancaster, PA 17601, United States:
220 reviews
of users and employees, detailed information about the address, opening hours, location on the map, attendance, photos, menus, phone number and a huge amount of other detailed and useful information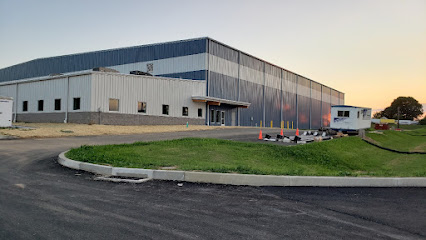 Address:
2260 Dairy Rd, Lancaster, PA 17601, United States
GPS coordinates
Latitude:
40.0819569
Longitude:
-76.3601956
Location on the map
Reviews Patricia Butts
Fillmore kept us going through the supply chain fiasco with minimal issues. We can always count on them to go above and beyond for us, they have extremely fair pricing and excellent customer service. We've been a customer since we started as a very small operation over 20 years ago and now we order by the pallet and Fillmore never fails to get our quality products to us!
3 months ago Rich Rich
Starting a small business from scratch, it's hard to find someone who is willing to sell you smaller quantities of materials without charging an arm and a leg. Being able to buy bottle, lid, and seal for under $1 per unit has allowed me to offer competitively priced goods that look great and don't force me to sacrifice my margin. I've searched the internet and there is no one who offers better pricing, quicker order processing, and a higher quality product. No school like the old school. Thank you.
7 months ago Tamika Smalls
Just starting out in the candle & melt business. They were my first purchase. I felt their site was easy to navigate. I cant wait to expand my existing business with delicious candles and melts. My order shipped out and arrived very quickly and safely. Good job on packing glass!
5 months ago Charles Beebe
This company is amazing! Very personable friendly staff you're able to get directly through and speak with someone. All the products are superior quality and reasonably priced. And the one time that FedEx delivered my package to the wrong place they had a new package delivered to me before UPS could even figure out what they had done with my other one!!!
4 months ago Angel Montana
I absolutely love Fillmore Container. They are always adequately stocked with all the supplies I need to make my candles and even with this pandemic they have the quickest shipping service. They're Customer service is absolutely perfect and I will continue to purchase from this supplier. Thank You for serving us with such professionalism. Here are a few containers I've purchased from this company.
3 months ago Agustin Baio
I love this company and their quality of glasses!! Starting out a small Candle Business and they always have everything I need. What I expect to receive I always get!! Keep up the great work Fillmore!! You guys are so much appreciated!! Thank you so much
4 months ago smokey robinson
Packaging was great! Not one jar was broken. Awesome job! Love the jars. They were very affordable unfortunately the shipping was high but I understand it costs to send the amount of distance it took to send to me.
5 months ago AJ Colton
Lids look like standard Ball lids. We have not used them for canning yet, but they appear to be high quality lids. Shopping and shipping was easy! Fillmore emailed us when product shipped. I will definitely order from them again!
5 months ago Tony McManus
Great company any super customer service.
3 months ago Paul Dandridge
No complaints. Fast shipping
3 months ago mauricio aquino
I was looking for some bottles on the internet for my maple syrup,, and stumbled across Fillmore Containers. Reasonably priced, and prompt service. I ordered 48 of the 12 Oz bottles, and received them in a couple days. They were in perfect condition, nothing broken or chipped. They were a perfect match for my 3 inch labels. I will be ordering more 12 Oz and 16 Oz next year.
6 months ago Koby Ouimette
I love the true scent fragrance oil. Being a new candle company and finding the right fragrance oils off the back for me is awesome. I have another order for fragrance oil being placed today. Site was easy to navigate and very informative.
6 months ago Charlotte Fletcher
Great assortment of products! Fair prices. Speedy delivery. No issues at all. Friendly folks. We ordered glass jars and lids for Prom favors. Love the selection of shapes, sizes, and even lid colors! I only wish I had thought to look at the round sticker labels they offer as well.
9 months ago Charity W
Perfect. Exactly what I was looking for, I received the bottles in record time. Thank you so much!!
5 months ago Sassy Sashimi
Very helpful and knowledgeable anytime I have a question they are on the end of the phone. Fast delivery also.
4 months ago Jason Cadell
I was happy to find canning lids from a trusted source. This was my 1st order and I felt the shipping to be high. My order arrived much quicker than I expected and was well packaged. I'm giving 4 stars because I have not used any of the yet and can not attest to the quality. I will update after process some jars!
1 month ago Lahoma Graham
Great and effective customer service. Quality products for a fair price with really fast shipping. I would DEFINIETLY recommend them and especially for someone starting out with their own candle business.
7 months ago Rob Heffernan
Satisfied with the experience of shopping. Product received timely. Product seems to be of quality; haven't used any of the lids for canning, yet. Will definitely shop for items needed with Fillmore again.
10 months ago Nicole Ashley
VERY happy! You actually had what I needed (not easy to find these days) for a price--even including shipping!--that's comparable to the asking price from Walmart etc who rarely have any in stock. Plus you shipped quickly in a very sturdy carton that was very well packed. Who could ask for more than that?
9 months ago Helen Chaknine
Very pleased with the service I was provided at Fillmore container. I placed an order online for pick up and it was very easy to do. Not to mention quality products! Looking forward to my next purchase.
10 months ago Theo C
Selecting the correct bottle size, matching lid, and shrink-fit safety seal was made extremely easy on the Fillmore website. The suggested related products made the purchase decision quick and efficient. Shipping was very prompt and the products arrived just 2-3 days after ordering.
9 months ago Anne Daultrey
Very happy with my orders and with the COVID-19 procedures in place.
5 months ago Jen Johnston
I had a very positive experience with Fillmore. Great service, fair price, nice quality jars. I am sure I will do more business with them in the future.
9 months ago Xinyu Zhang
Amazing! Only wished you guys had these jars and lids in a 16 oz option. Would love to have all of our containers come from the same company so that we know the quality is the same!
8 months ago MishaShanelle
Very happy with the quality of the containers I got. Bought bottles for maple syrup and they are very nice. Shipping was fast and everything was packed nicely! Would order again
3 months ago John Helm
Thrilled you were able to stop a difficult to find jar! Shipping was quick and reasonably priced for such a large order. We will surely be using Fillmore for our candle jars in the future!
8 months ago Sara Jones
The process was simple, the selection is great, and even though the shipping was as much as the jars themselves, the total cost was still the same (less, if you count my first time order discount) as I'd pay for the same items at Amazon. Further, it felt good to support a smaller business over Amazon. Glad I found you!
8 months ago wes c
I'm very pleased with my experience with Filmore Container, my order was shipped promptly, and packaged well. I'm very satisfied with the supplies that I've purchased from Filmore container, candle, bath and body. Keep doing awesome, Filmore.
9 months ago Nilesh Sureja
Placing and receiving order is a easy and quick process. The quality of products are superb! Fillmore Container is my one and only go to.
8 months ago Nay Hetfield
My order was processed expeditiously and received way earlier then anticipated . Prices are fair and product quality met my expectations. Definitely recommend and plan to reorder.
7 months ago Shawn Davlin
I am very pleased with my order. The scents I ordered smell great. This is a first time order for me. Planning on ordering again when the time comes.
9 months ago Oneil Foster
Great. Selection was good, site was easy to navigate, and everything arrived in perfect condition. I'll definitely return when I'm looking for more glass storage options.
8 months ago Chris Hickman
Easy ordering process, quick shipping, and all items arrived well packaged, and as described. Will definitely order again!
7 months ago Tom Curtis
Best deals on Anchor Hocking "cracker jars" anywhere, and any kind of lid you might need for mason jars, etc.!
7 months ago Manny Mamakas
So glad we found this place for our business!! Chad has been amazing keeping in touch with me about my orders and answering all of my questions. If I could, I'd give a 10 star rating! Keep up the awesome work!
9 months ago Kim Kozloski
Awesome experience !! delivery is always on time products are safely packaged I will definitely continue ordering ❤❤
7 months ago Jeremy Lombard
I was so pleased with the quality of the product for such a reasonable price. I am filling the 3 oz jars with honey as wedding favors and I know people are going to love it. I would definitely recommend this company to others looking for affordable and quality jars!
10 months ago Marlene Prickel
They have the fastest shipping ever!!! I closed my eyes for one second and boom my jars were here lol
7 months ago Susie Cortazar
It was great! My questions were answered quickly and my product was shipped promptly and arrived intact.
7 months ago Chundra Wayne
Exceptional service on the telephone with living, English speaking staff. They answered my questions and suggested jars that are perfect for my entomological applications. Prompt and courteous service: a real pleasure to purchase from.
11 months ago Pamela Moss
Great turnaround! time and more then satisfied with product !
6 months ago Albert Isaac
From ordering samples to delivery of my order, customer service is top notch! I communicated with three different people both by phone and email and everyone was patient, kind and helpful!
1 week ago Mike Mo
With a shortage of canning jars in my area it was so nice to find such a selection online. Shipping was timely and I love that it was sustainably packaged!
9 months ago Amy Zdrazil
Even with the limitations of shipping and in stock product, my first of hopefully many orders was a wonderful experience. I was wondering how a box full of glass was going to make it to me safe and sound, and was a little shocked to see the size of the shipping box, but they did everything right to make sure I didn't have a single broken container. Have and will continue to recommend Fillmore!
3 days ago Budd E
Great item. Delivered quickly. Packed well and the price was the best I found. Very happy with my purchase.
4 days ago Sandeep Goraya
Shipping was fast. I got just what I ordered and none of them were broke during shipping. I was impressed.
9 months ago jewel queen
Great prices, quick service, very happy! I've ordered 33oz bottles and 1.7oz bottles. Compared to other companies Fillmore's prices are the lowest. And I received each time so quickly!
1 month ago Missy Broadway
The shipping was very fast. I was nervous ordering glass jars but the packing was great a day we had no broken jars! Very happy with our order and will definitely order again.
11 months ago peggy hernandez
Ordering from Fillmore Container was really easy. They had my order on the way to me by the next day.
7 months ago Dima Ruz
I've had all very positive experiences with each and every purchase from Fillmore Container! I recommend FC all the time - especially to my fellow candle makers! Thank you & keep up the good work!
4 months ago
Popular places from the category Wholesaler