Regent Care Center
Nursing home Regent Care Center, 1351 Sadler Drive, San Marcos, TX 78666, United States:
9 reviews
of users and employees, detailed information about the address, opening hours, location on the map, attendance, photos, menus, phone number and a huge amount of other detailed and useful information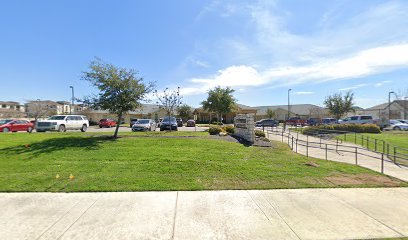 Address:
1351 Sadler Drive, San Marcos, TX 78666, United States
GPS coordinates
Latitude:
29.8479259
Longitude:
-97.9498219
reviews Edward Chun
Rude. Every time I go there to deliver meds for their patients I always get ignored by the nurses! Every single time. An other staff members are willing to help.
4 months ago D Thomas
My mother Laura W. has been a patient at Regent of San Marcos since January 12, 2013 and she has been very pleased with the care she has been given. The staff is very caring and dedicated. Thank you Regent Care for making her life more comfortable.
1 month ago Renan Albano
Very rude people here they put on a good mask once ur in the door they act foolish don't let the sweet talk get to you please go else where
3 months ago Elena Grishanina
The patients are dirty and have to take cold showers!
2 months ago Alex Sh
Regent care doesnt care about their employees they only care about theirselves ive heard so much about this place i wouldnt want to work here but yet " regent care is a great place " they say
5 months ago litty gang
Friendly staff and great programs. Better than the other nursing homes, but still a nursing home.
11 months ago Fernando Depaula
This is the worst facility in san marcos. Staff does not care about the residents.down my grandmas hall the cna did not get any of the resident's up and went to go pick up their trays aftet dumping them in the room.umm CHOKING HAZARD. The nurses are incompetent as it gets.no one could tell me when she had her meds.and when she ended up in the er apparently she was having seziures for 2 days and they dropped her twice.none of which was documented.!!!dont let your loved ones live here.HORRIBLE PLACE.
6 months ago Gene Dancer
The care practices at the Regent are problematic, I have witnessed poor care for these elderly folks, including for my own father in-law, long delays for care, lack of compassion are just a few complaints I have. The most serious would be when we received a well check call from someone at the Regent that my father law was not being responsive, when my partner arrived she found her dad sitting with his head hanging, alone in the hallway lethargic and barely responsive, apparently sitting there for some time since his shirt was soaked from drool. the staff claims he was in his chair for just a few minutes. The staff was asked earlier that morning to keep him in bed since he was not feeling well and had a fever, they were also asked by a family member to give him soup that day, that also did not happen, the staff constantly points fingers at each other, that is an indication of unethical practice. He was immediately taken to the ER where he remained for a few days in ICU, long story short my father in law was unattended and ignored, he COULD have choked to death that night if we would not have received that well check call. When we reported this incident to the Director of Nurses Brunni Kennon and the Director Chris Rodrigue we were told they would look into the incident and assured us as long as we reported these types of incidents they would take care of them, and that we could call them anytime, Brunni gave us her card and told us to call after hours if need be, we left her office feeling good about changes that needed to be made with some of the staff members (Nurse Lisa) although when my partner called her a couple of weeks later about another concern she had, Brunni seemed aggravated, was rude, unprofessional and hung up on my partner, that incident was something small but needed to be dealt with at the time. All we wish for is good quality care for our family member and for him to be treated with care and kindness during this horrible time in his life, he deserves it!! he fought for our country and raised a great family. If it were up to my partner and I we would have him removed immediately, unfortunately it is not solely our decision. Please consider another care facility for your loved one. Most of these people with an exception of a hand full will lie, cover up and frankly just not care.
10 months ago Dara Taylor
Rude very unprofessianal.
1 month ago
Popular places from the category Nursing home