The Center for Children and Women - Greenspoint
Pediatrician The Center for Children and Women - Greenspoint, 700 North Sam Houston Pkwy W, Houston, TX 77067, United States:
136 reviews
of users and employees, detailed information about the address, opening hours, location on the map, attendance, photos, menus, phone number and a huge amount of other detailed and useful information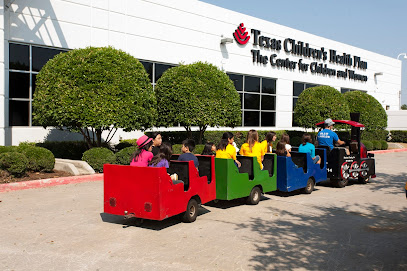 Address:
700 North Sam Houston Pkwy W, Houston, TX 77067, United States
GPS coordinates
Latitude:
29.9398558
Longitude:
-95.4272909
Location on the map
Reviews Stephen Barros
Aris, Tiffany and Libby wow what can I not say about these 3 professional, knowledgeable, caring, fun ladies. I brought my 2 boys who were nervous being this there first shot to get vaccinated and these ladies really made my boys comfortable and relaxed. I had a a lot of questions to ask and they all chimed in and were very very knowledgeable. I am so glad I had an experience with these 3 ladies and greatful to have met them under the circumstances (COVID vaccines). These ladies deserve a raise how they care for there patients with love, patience and understanding. I salute these young ladies at a job well done.
6 months ago devaraj v
Will not recommend as a pediatric clinic . It takes forever to be able to make an appointment because they are booked . Be prepared to find other clinics if you have a sick child . Dr Neel is great , I just wish he would have his own clinic . Will be seeking a new clinic for my children .
8 months ago Brent Utley
Extremely poor service. I was just there to make sure someone was going to be ok and i didnt even ask to go past the door and had a cop come out and demand I leave the premises because the lady asked me to step out and I asked if I could wait to make sure the person I was with was going to be seen. Completely unprofessional.
10 months ago BOBR TV
They never answer and when you leave a message they don't call back either
5 months ago Bridgitte Adams
Honestly I come here because it's super convenient to have everything that I need in one building. I've had 2 pregnancies here and the obstetrics unit never gives me any problems. BUT THE PEDIATRIC UNIT, majority of the lady's at the front are rude and always want to give me attitude for no reason. I've never had an issue with any nurses but when I call to speak to a physician they never answer and I always have to leave a voicemail and majority of the time I never even get a call back. And they'll run test on my baby's and say "We will call you back with the results" and do I ever get a call back? It's honestly extremely frustrating. EDIT: 09/07/2021 They lost a star today. Both of my daughters have been coming here since they were born they're 3 and 2 and today I will be finding a different pediatric center. I came as a walk in for my youngest (was told apparently they don't do walk ins anymore because of COVID even though it's all on their website and on the phone as their hours) but I was told I could sit and wait anyways. I waiting for 30 minutes for no reason just to be sent home given some dumb papers of other center that aren't even open yet to go to. And the front desk people still no change still rude and inconsiderate. IM DONE.
5 months ago MAJID AKKALKOT
On 8/22/2020, I came here due to heavy bleeding. I was 19 weeks 2 days. When I arrived at the hospital my water broke. Doctor Armstrong did nothing to make me feel comfortable she sent me home worried saying it was nothing she could do. I asked what I could do and she said nothing! I felt like I should've been admitted to the hospital and put on antibiotics to reduce the risk of infection. Y'all don't have the same heartache and compassion as parents do when they lose a child. To y'all it's just doing a job. I asked would my baby be able to survive the nurse just shrugged. Come Monday 8/24/20 I start to develop an infection I get to the hospital and I'm forced to have my baby! I feel like my baby would still be alive had I been properly taken care of the first time I came in. So I feel like this company basically killed my baby, and I will never go here again! From the clinic to the hospital they did not take my concerns seriously
11 months ago David Simourd
Scheduling staff needs further training & needs to pay attention to requests made by Physicians when rescheduling bc I can tell you they are anything but detail oriented. We have been going thru this pandemic for an entire yr and the way this office uses COVID-19 as an excuse still is beyond saddening. Will definitely be changing physicians, does t surprise me though, I recently had to switch my sons pediatrician after 3 yrs for THE SAME REASON. #scheduling
1 month ago Megan Brown
So far so good! I originally was going to southwest and was treated with little to no respect. I switched to Greenspoint and it has been a total 180. The doctors are great and understanding. This is my first pregnancy and has been nerve wrecking due to the pandemic but everyone has made me feel at ease.
6 months ago Matthew Busse
Kelsey Seybold has been my provider of choice for the past 12yrs. Due to the pandemic this is my 1st time ever being on Medicade. I was honestly worried about how my experience would be due to the stigma associated with receiving government assistance. My concern was not in regards to what people would think of me. I was more concerned with the quality of care I would receive due to a facilitie's possible lack of resources or simply put a mean judgmental Doctor! Welllllllll, I said all that to say my visit to the Texas Children's Greenpoint location was a wonderful experience! My nurse that walked me back was pleasant, warm, and sweet! We laughed and had a nice short conversation about fingernails and I unfortunately can't remember her name (Maybe Sonya, Sunny, definitely started with an S)! My Doctor Tally Krienke was absolutely AMAZING! She was nice and welcoming from our very 1st interaction! I was having my birth control implant removed and she was fast, professional, and confident thus making me feel at ease about the whole procedure! She got me in and out! Even the nurse that directed me to the restroom was so nice! I don't know if everyone was having a great day that day but I sure couldn't tell if anyone wasn't! After the year we just had in 2020 I can't express how grateful I am to have had so many wonderful interactions with the members of the Texas Children's Greenpoint location! Thank You! ❤
5 months ago Tigh Loughhead
I wish I could give them 0 stars! I'm changing my kids doctor ASAP! I called back in October to schedule my sons 1 year old check up since he was turning 1 on Oct. 28. They couldn't get him in until December 4th. Ok cool. We wake up and my son has a runny nose because it's 40 degrees Outside. We get there and they like "omg oh no you have to reschedule cus he has a runny nose" ????. No fever and no other symptoms, just a runny nose that wasn't even really running, he was just stopped up. I thought I was at the doctor, but I guess not. This is not the first incident I've had with them, but it's definitely the last! My kids will never go back! All 4 of them!
3 months ago Charif Abdul
I went into this location last week With my child and it was a cool breeze we were checked in and seated wait time was fast from what I'm use to we were called to the back and taking care of by nurse Shay ???? she was so nice she helped me understand and kept me positive The Who time she was amazing and made my day at the visit thank You ????
8 months ago Chris Froude
The calling process is hectic..too many hoops to jump around, takes for ever to get to an actual person that can help or just answer a quick question. They should have an option just to go straight to an agent as soon as you call.
4 months ago Michael Townsend
This is my second pregnancy my wife and I come here for, and we come here because we like the OB, doctors, nurses, overall. But what really damages them is the front desk, at least the two on the left side when you come in. We've never had an issue with the one on the far right, but the other two really need to be dealt with. They're the first people you see when you come in and sometimes you can already tell they're not having it that day. They're rude and the attitude they have towards you sometimes even throws you off. Throughout the pregnancy we've been able to make it to all the appointments since we had two cars, but at the moment we only have one now. It's more difficult for her to get to her appointments especially since she's so close to labor now, and with my schedule I never know what time I'll be getting out of work. We really try to get Saturday appointments for the same reason, but the front desk lady (the middle one ALWAYS) never works with us when it comes to this. All she says, we don't have Saturdays and we only have this day. I understand that they get booked quickly for weekends but every single time? Or can try and see if one cancels/reschedules and we can fit you in. I'm just happy my wife is almost due so we don't have to deal with the front desk anymore. They can really put you in a upsetting mood, and that's not how it should be for my wife, or any other patient.
11 months ago Heather L
I absolutely love this place & their morning staff!! Tammy, Monique, & Amanda are some remarkable women who welcomes you with a warm friendly greeting. Today, was my 2nd visit in regards to one of my children & they haven't given me any negative vibes....I can tell they really enjoy their job because it shows in their customer service.
6 months ago Scott Hatch
This place is very horrible! Speaking on my experience and also on everyone's behalf that I have referred to at this location. Front desk is very Rude!! It's pathetic how you have to to wait weeks to see a Doctor and even if it's an urgent emergency you can go as a walk in but you wait for hours. Also, every time I take my kids sick they never want to Prescribe any medications they always want to give Tylenol or ibuprofen. My kids were diagnosed with the flu by another Doctor that we had to go see because I couldn't see them in pain anymore and me missing work days. I finally took them to a way much better place where they got all the attention they needed. Both of my kids got the best medicine that made them feel way much better, they even gave them a Compressor Humidifier Inhaler Machine. I would never get this kind of service or attention, At The Center for Children & Women - Greenspoint. I am Very disappointed!
6 months ago Giles LaPlante
There so worried about ur mask but put you in dirty rooms that haven't been clean
3 months ago Elizaveta
I was so hesitant to switch OBs because of the negative reviews I had read, But this place is AMAZING. It just made my last OB look ten times worse. Switching to the practice was the best decision I made. The check in is easy. They see you quickly. I've never had to wait over my appointment time, I'm seen when I'm scheduled. The doctors, nurses, midwives are SO helpful and take the time to actually sit with you and listen to your concerns. I have yet to find a negative thing about this place.
5 months ago Nick Blacklidge
The front desk staff are rude! On top of that, it's over a 30 minute wait to be seen. I had to fill out consent forms twice. Somehow my paperwork wasn't scanned during my first visit, but I had been seen and had testing done... don't come here! August 12th update: Brittany Abrams contacted me, with a genuine apology for my experience. She took the time to listen intently to my concerns. It made me feel a lot better. I also feel my concerns were addressed and will be discussed with the entire team from the front desk staff to the midwives and doctors, making for a much better experience for current and future expecting mothers.
5 months ago John Zannos
The facility is beautiful and well equipped. Everything you need is here under one roof. The safe was nice down to earth and very helpful. We seen Dr Stephanie Acosta and she was excellent! ! She took the time to explain everything and give a complete checkup. She also has a great rapport and sense of humor. This was our first visit and I'm totally impressed. We will be back.
11 months ago Celine A
I've loved this place for my daughter. She's gone here since birth, had all her wellness checkups, we've never had to wait long if we had an appointment. They have late hours if you need a walk in and as a working mother this is amazing. They also have an on site pharmacy so you don't have to go to the pharmacy after leaving the doctor. Most of the doctors and nurses are great and seem to genuinely care about my daughter.
10 months ago Nick Forman
Great nurses, great doctors l, love this place, with the exception of the front desk staff. I was here just a minute ago and lady was just very rude. I already book my appointment via MyChart and months ahead, but I hate the fact that the front desk is rude. I dont complain or ask anu questions, but at the time to check in...i hate it. They should consider checking in through tablets or something... will totally make it easier on my side.
6 months ago Chris Wintersgill
Here's my experience. If you need a pediatric appointment, you will get scheduled fairly quickly and appointment time average is about an hour, which is completely acceptable. What is NOT acceptable is gynecology. If you need an appointment you are scheduled a month out (not the issue, that's pretty normal). BUT, I have now been called TWICE on the day of the appointment to be told I need to reschedule because the doctor is sick. And when I ask if something can be done sooner I'm told (rudely might add) "people get sick". Yes, they do, but how interesting that it has happened TWICE to the same patient. So...another month out. What initially was an appointment in February is now an appointment in MAY!! But to schedule with a different office I have to change the PCP, whom I like. So I'm stuck. Good luck if you choose here. Hope you don't have a daughter.
9 months ago Edrol Sandy
The receptionist in the front is extremely rude second time I have came an has a horrible attitude was very rude to the lady checking in infront of me also shes has been sitting in the desk by entrance to vital signs area
5 months ago Meyowmeow
The center itself is great. The staff is amazing and very informative, especially for first time mamas. The only down side that I can't get over is the length of time it takes to get an appointment for a sick child. I can understand a 3-5 day wait, but a whole two weeks or even three? That's crazy! And the option to call at 7am and hope to get an appointment the same day is nearly impossible. Lines are always jammed. Overall service there is great, but to schedule an appointment it's just a nightmare unless your visit is planned ahead. Hope this helps.
10 months ago laura fritz
I really liked coming here during my pregnancy. I've been bringing my newborn to the pediatrician here too and so far I like it. The front desk staff is always nice and helpful and I never have to wait long to be seen. The reason I'm rating it 3 stars is because of what happened when I went into labor. Dr. Martinez was the ob/gyn on duty when I went in to the hospital and she was very rude to me when she first checked me. She didn't believe that I was in labor and that my bag had ruptured. She got mad at me for coming into the hospital instead of coming in to the clinic to get checked to see if it was amniotic fluid or not. I told her that I was told if my water broke to come straight to the hospital and she got upset and told me they shouldn't have told me that and wanted to know who in the clinic told me that. I also tried to explain to her that the hospital was closer to me than the clinic and it was during traffic hours so it was easier for me to go there but she cut me off and kept asking why did I think it was my bag that ruptured. After almost making me cry she finally checked to see if it was amniotic fluid and it was. She didn't want to admit it to me but I heard her telling my nurse that it was positive for amniotic fluid. When she checked my cervix she really hurt me. I believe she was trying to rupture my bag more because it's never hurt that much when other doctors have checked me. She finally told me that I was in fact in labor and that I was already 6cm dialated and added that she wasn't sure if I was gonna make it long enough for them to give my epidural. That scared me and I told her I really wanted an epidural hoping she'd tell me something to calm me but instead she just told me again that I might not get the epidural. I'm just glad that my nurse was amazing and that my baby didn't come until after shift change and a different doctor delivered my baby.
5 months ago Ahmed Gayed
One word to describe this place. NICE! I was very surprised. The facility is new, big and well kept. There's only women doctors here and they're very nice. They take their time to explain to you what's wrong with your child, and they even print out a sheet with all the details about it so you can take home! I will definitely keep taking my daughter here! :)
2 months ago annamalai yaar
Receptionist Tammy, can't even do her job. I got to my appointment on time just to sit there an hour to find out Tammy didn't check me in and she had the nerve to say "I'm glad you said something" like lol what?. They need better staff. Doctors are ALWAYS great tho. Thanks Dr. Madole for doing anything and everything to help me with my child's needs.
8 months ago Neal Lacey
I will be changing my son Pediatric.
11 months ago Mighty Thor
My children have been patients at this facility for a few years now but I'm seriously considering finding a different facility for them.The communication between the providers is poor and considering that my children see a different provider at every appointment this is a huge problem. My son has eczema and I've asked several times for different medication because the one he's on is NOT working. The provider's response was "well that's what the dermatologist prescribed". If they'd take a good look at his chart then they'd see he hasn't seen a dermatologist is almost two years! He needs to be re-evaluated. His skin looks horrible and they type of care he's received at this facility is unacceptable.
7 months ago anju virmani
I would give this place a 0 if I could double 0 stars. Never have appointments even when your child is sick. I took my daughter in because she had an infection that another doctor diagnosed her with. I took her and that doctor cured her right away. My child could not eat for six days SIX days no exaggeration. She had fevers for 5 days, she would cry to me that she wanted to eat but she couldn't. They told me to only keep her on fluids my daughter didn't want to even take fluids. Long story short they never want to do a thing nothing! They don't have sympathy the front desk girls are rude as well. Do not come here!
1 month ago Shelly Pecor
I just got a message in my chart saying I was a no show to my appointment. First of all I was there but the lady in the front said that i will have to reschedule because I was a little over 10 min late. I was there on time but with two special needs kids and a baby it took me over 20 min to get them out of the car and chase them inside so that i could check in. By the time I made it to the front desk she took another 5 min to look me up. I have all three of my kids here. We have been a couple of times late in past. Like 10min and before 15 and have always been seen. I dont know what changed recently. Whenever i am late like 20min i know that i have to reschedule and my chart always says cancel/reschedule not a "no show" so its not a system issue and even if i do get here on time or even 20 min early, i am never seen on time. It takes them 30 min or more to call you to the back. My kids touch everything and the ladies in the front always ask if i can control them which is one of the reasons i dont go in early. Its not like they were crazy busy either. There was only two people waiting in the lobby. I was going to let it go but the "no show" message was uncalled for especially since i was near tears when she told me we will have to reschedule. I am definitely switching to another provider.
7 months ago nikki daley
The front desk people are really bad they seem to not care about the people that come there and if you ask a question they get annoyed and make you wait longer ????????
7 months ago Harry Anischik
Took my niece in to an eye exam and the waiting staff was just lovely! There was a nurse in particular called Heather who was an absolute angel! My niece was very nervous and scared of the whole office setting but Heather eased her nerves and totally took care of her throughout the whole procedure! All the staff there is amazing and they all deserve raises from my experience! Will definitely be taking my own children there someday! I hope Heather, who is God sent, is still around to attend and inspire children!
3 weeks ago David Ritchie
Had appointments here when I was pregnant. The nutritionist was helpful since I had gestational diabetes. Other than that, the lady that would have my ultrasounds done was always in these moody mood every time I saw her. I would hope to not have her each time and Sometimes i would get a kind lady and I felt more comfortable. My doctor was good to me and she delivered me at St Luke's. Now after I had my baby girl, I had to go to the other side of the building at the pediatrics. Bad experience there. Front staff act like you're bothering them. My daughter would always have a different doctor after our favorite doctor moved away we were sad since she was the only good one there. The last time we were there was horrible because the doctor forced my daughters mouth open to the point where my daughter couldn't swallow. I was in such disbelief. Never again. This place is horrible never had a good feeling about this place.
11 months ago Ivan Gilevich
MS AMELIA SMITH IS THE BEST RECEPTIONIST THEY HAVE SHE IS VERY NICE FAST AND CARES ABOUT THE PATIENTS. SHE IS THE BEST WE LUV HER THANKS FOR EVERYTHING.
10 months ago Plot Pandemic
They are very convenient and always make my child feels better whenever I come in. Everything is in one big building, such as the pharmacy and the dentist. I love their work!
8 months ago Thomas Russell
I take my children her and the front desk is amazing. When im on daddy duty it helps to have friendly and understanding staff to guide me through the process
5 months ago Donna Paddock
The call center is always helpful ,fast service most of the time in the clinic and the place is always clean, helpful and available long hours. I love this place it's been four years and I still get seen here with my kids. It's like a little hospital for kids also has an OB/GYN Clinic:)
8 months ago marcia colvin
This place is garbage. You can never get a visit when attempting to schedule unless you want to wait two or three weeks out of course that's not an option when you have child whose not feeling well. Don't even bother walking in you will wait for Hours. Front desk staff is rude. The fact that they stay open late isn't even a plus because if you can't get a visit and you choose to walk in you have to wait an extensive amount of time anyway so it a lose lose situation here. Everything I've said plenty of people have already experienced so just don't waist your time.They just don't provide the standard of care other places do, not even close.
11 months ago Jim Laville
When the center first open it was Patient care driven. As the years have passed and the facility has had time to grow, all the care about how fast they can see you. It takes longer to schedule an appointment with the call center, and checkin with the rude receptionist until you actually see the provider. Things have gone down hill with this facility I can just imagine how they treat their staff! Shows a lot and to top it off it has Texas Children's name all over it! The hospital and specialty care clinics are night and day compared to the health plan! Hopefully they Revamp that whole place up!
7 months ago Sondra Dee
The lady who makes appointments was not pleasant, she was too worried about making smart remarks that she was not even listening correctly to my questions.
11 months ago Mark Harris
They never answer the phone when ever you try to make an appointment. The doctors never know what's wrong with my 1 year old. They can never tell you something accurate. The receptionist are rude and not helpfull. Don't recommend it at all. The nurse line is never available. They never answer the phone. Never return calls!
9 months ago Calvin Egg
I have taken my daughter there on several occasions. I never have to wait very long. Every person I've met has been very professional. Recently, I needed to get her there quickly. I called on Friday afternoon for an appointment for the next week. I was scheduled for an appointment for the following Monday. I also scheduled a followup. However, due to work issues, I needed to cancel and reschedule. Not only did I get the date and time I needed, I was also able to schedule another follow up for the same day before I left The Center. So far, so good and we have been going for 2 years.
5 months ago Kimberley Jones
I walked into the eye doctor on time at 4:31 PM or so, no one was at the front, so I sat and waited. When the receptionist finally returned I went up and got checked in. A little while later she declares that I might not get seen since she checked me in over 10 minutes after my appt. My husband took a photo at 4:33pm to send to his boss, so I asked if she wanted to see the time stamp of the photo that I was in fact on time and it wasnt my fault she wasnt at the front. So apparantly it's going to be a long wait now and it's because she claims I was late even though I wasnt, so pretty terrible receptionist here honestly Update: I received a call to get things sorted and a huge apology. I believe I spoke to the practice manager Brittany. She was really wonderful and genuine. She is going to pass on my incident and get everything figured out. I made the suggestion of perhaps putting in a sign in sheet so this doesnt happen again or to anybody else, I hope they do that would fix things I think. I had initially gave them a low rating but have changed it to 4 stars now
6 months ago Haley Inferrera
Who would think you could get an appointment on a Saturday at 5pm! Service was prompt and the medical assistant, Luís is amazing!! He made the kids feel comfortable! Dr. was also very thorough and answered all of our questions. It's also very clean!
5 months ago Joe Hebert
Very disappointed, I thought it was a great place at a the beginning, but now it's almost impossible to get an appointment. Waited almost 4 hours just to get a room when I walked in with no appointment. The wait is worst than waiting at the ER, I know there's no perfect place but this facility need to be more organized on their schedules. Why keep accepting patients when they can not provide service to the ones they already have. The person In charge of running this place need to come up with a better system.
9 months ago Keira Chu
The MA's they are always so kind to us ! Thank you for all of your help. I'm glad I found the right doctor and MA's
9 months ago John Stam
I've gone there during my pregnancy, and I've brought my children here for all our visits. The clerks are nice and patient, engaging and personable, and the nurses and doctors in both areas (Obstetrics and Pediatrics) are professional, knowledgeable, and gentle. The clinic on the outside looks sketchy, but I promise, it's a whole lot nicer once you step in. I definitely recommend it.
9 months ago Devon Thrash
This center is ok. The doctors are good, but it's hard to get in when you need to, especially if your child becomes I'll and need to come in for a sick visit. If you don't call at 7am to get one of the same day appointments then it may be up to two weeks or more to get a specific doctor you wanted and if you'll take the doctor on call it'll still take a few days or more to get an appointment. It seems like they've been working on that a little better now. I've been bringing my children here for 4 years now. Most of the nurses are really nice. I only wish the waits weren't so long once you go back to a room. Overall, it's ok.
5 months ago Alissa Carbone
I have had s great experience and they treat my son so well. When I have a doctors appointment and they are running behind they will notify me and keep me posted with the status. All staff are very nice and patient.
9 months ago
Popular places from the category Pediatrician