Healthline
Oxygen equipment supplier Healthline, 4500 North Sam Houston Pkwy W Suite 140, Houston, TX 77086, United States:
24 reviews
of users and employees, detailed information about the address, opening hours, location on the map, attendance, photos, menus, phone number and a huge amount of other detailed and useful information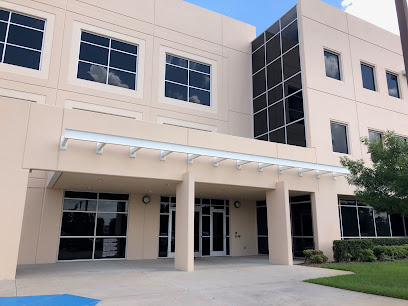 Address:
4500 North Sam Houston Pkwy W Suite 140, Houston, TX 77086, United States
GPS coordinates
Latitude:
29.9384164
Longitude:
-95.4891601
Location on the map
Reviews don harris
I love the Aerocare customer service they are always available to help me when ever I call and need service on my oxygen supplies or to check my machine. The driver is very knowledgeable and friendly. My delivery was supposed to be tomorrow but he came today which made me exceptionally satisfied. Thank you for your service Aerocare staff.my driver name was Noel if I'm not mistaken he's a nice, friendly professional worker. I will continue to stay with this company as long as I can while they are in my network. Peace and blessings
5 months ago Sid Hacini
Jakob, the technician, was fantastic. He explained all the procedures of operating the equipment very well. He was very patient and he answered all my questions to my satisfaction. Jacob was excellent customer service technician. Overall he provided the best service I could have hoped for. Good job Jacob!
6 months ago Tommy Dunaway
Jakob was great. Easy going, well informed. Great directions and answered every question with clarity.
5 months ago Ivan Baev
Tabitha, was prompt and thorough in setting up my equipment and checking all my preferences. Good old fashioned quality care. I feel confident going forward. A pleasant experience.
7 months ago Amit Singh
Everything I call this company I have a wait time of over 45 mins to 1.5 hours. Then after I finally get to a person they place me on hold multiple times over and over to speak to a supervisor. My bill is always incorrect and I can never get anything accomplished. I am threw!
6 months ago Nikola Maciejewska
I highly recommend AdaptHealth. They are a great company. Very accommodating prompt and courteous. I appreciated their professionalism.
8 months ago James Bridges
Great experience. Quick and to the point with great knowledge of the products.
6 months ago Maria Windham
Jakob is the bomb and soooo is the new location on 4500 N Sam Houston PKWY West. Tks for making things easy Jakob! Jason Tade #mibwot #jasontade
6 months ago Torix A
They are always on point even when they are low communication is great. Good commutation keeps the customer Happy
9 months ago Lyn Harwell
My first experience learning about my sleep apnea machine was awesome . Robert was Friendly , informative and patient while introducing to my new sleep apnea machine . Thank You so Much;)
7 months ago Ray Brickey
Gentleman called ahead as promised, arrived on time, and was courteous throughout it all.
7 months ago QNXXI
I just spoke to the most beautiful young lady by the name of Dee Jackson. She did everything to help me with the problem I am having. i think her Supervisor should know what a wonderful person she is in the way she presented herself .Thank you Ms. Jackson, tell Mom she did well.
5 months ago Thomas Grace
Charity and Ginger recently came to my home after my most recent hospital visit to set up my new BiPAP machine. The customer service has been outstanding. Charity came back a second time and during both visits they gave me all the time I needed to try and make sure I understood everything, reassured me to ask any questions or call at any time, that I am not expected to remember everything, and just really go above and beyond to make sure everything was as perfect as it possibly could be understanding dealing with critical health issues is hard enough as it is. They were so patient with me. Charity has called me to make sure everything was ok, and I probably would have struggled with some things on my own being stubborn and not calling and asking, but because she was proactive and called me to ask issues were resolved rapidly. I am so impressed and happy with their service. Excellent work and exceptional bedside manner. My hospital visit was terrifying, and dealing with everything has been very overwhelming, and their hand-holding during this difficult transition has made a really awful time in my life so much more tenable, and I can't thank them, Ginger and especially Charity, enough.
7 months ago Boone Box
Good personality professional.
6 months ago Carolyn Prentis
Ms. Charity Hart is very polite, helpful, and extremely knowledgeable. She listened to my problems patiently and provided solutions to these problems afterward. She is simply wonderful. I would definitely recommend her.
5 months ago Maria Drieghe
BIG shoutout to Tabitha for the great customer service! She was able to help me make sure my machine was set up properly and was able to answer all the questions I had! Overall I'm very happy with how smooth the process was from start to finish! I'm sleeping better already! 10/10 would recommend.
5 months ago Vidal Filho
Charity Hart with Healthlilne DME assisted me with some questions and concerns regarding my CPAP therapy today. She was extremely prompt in returning my call and she was very helpful in answering all my questions and provided some helpful tips using the CPAP machine settings. Keep up the good work Charity!
2 months ago Mariha Griffin
Why cant they do the right thing and bill my insurance company!!!
11 months ago Jacqueline Lasher
Charity Hart was very patient, friendly and helpful. She took her time and thoroughly reviewed my Cpap machine with me. She also sent me extra instructions and videos to help me. I would definitely recommend.
6 months ago Daniel Lowe
Consultation Review for my session with Ms. Charity Hart, Respiratory Therapist ____________________________________________________________________ After I had agreed with my Sleep Specialist, NP, to try using a CPAP to help with my sleeping, I selected a nasal mask from a quite a variety of masks displayed at the Specialist's office for HealthLine Medical Equipment. I called Health line and quickly got an appointment with the Respiratory Therapist, Charity Hart. She did an excellent job of explaining the general business arrangement of renting the equipment with use of my insurance carrier. Then she explained how the equipment operated and how the mask must be worn, cleaned and maintained. It was a very comfortable session: she made it easy to understand and emphasized the critical elements—how they worked and why. Thirty days later of my successful use of the machine and mask (per the five key measurements daily measurements and displayed on the MyAir.ResMed.com website), I had some minor issues that I felt could be improved. I again chose to see if Ms. Charity Hart would provide some more training / improvement. She immediately scheduled a follow-up session. She quickly told me how to eliminate a minor leakage problem that was a noise / awakening problem for my wife. That has worked very well every day since I made the change. I also felt that I needed a machine pressure adjustment. She explained the theory of what was happening and agreed to have my Sleep Specialist instruct the ResMed website to increase gradually change the pressure as she recommended. (While most measurements on the ResMed machine can be made by the user, a few critical ones need doctor approval.) My compliments and thanks to Ms. Charity Hart, Respiratory Therapist and I recommend HealthLine Medical. Larry McKee, 10/26/2020
1 month ago Angela Faughtenberry
Provided quality equipment and follow up instructions for usage. Charity Hart was the respiratory therapist that assisted me and she is very knowledgeable and helpful. I would recommend this company.
8 months ago Michelle Ingram
Dawn was awesome! She answered all of my questions! Thanks!
6 months ago Ali Esco
Great company to work for
8 months ago Florida Man
Hardest place in the world to call and ask a question. So far not a big fan of the customer service.
5 months ago
Popular places from the category Oxygen equipment supplier