Car battery store Battery Warehouse
Car battery store Battery Warehouse, 1071 Manheim Pike, Lancaster, PA 17601, United States:
130 reviews
of users and employees, detailed information about the address, opening hours, location on the map, attendance, photos, menus, phone number and a huge amount of other detailed and useful information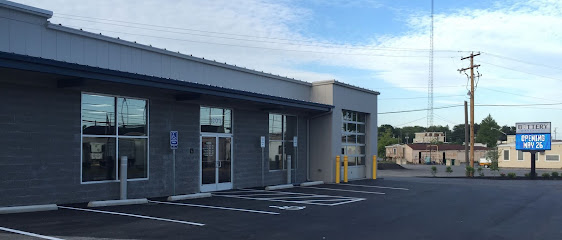 Address:
1071 Manheim Pike, Lancaster, PA 17601, United States
Website:
batterywarehouseonline.com
GPS coordinates
Latitude:
40.0575345
Longitude:
-76.3150839
Location on the map
Reviews Heather Goncalves
Some much faster and easier than any battery service I've used before. Very friendly and knowledgeable.
9 months ago Brandon Warrington
Always good service and always have tons of batteries
4 months ago Poojitha Menon
Always very nice to work with or open even in the evening and they Add what we need
5 months ago Latreccia Kelly
They nice to me and my dad plus i like kite about Jesus save or love
4 months ago Scott Smith
Great place
11 months ago Diane B
Great place and good people working there!
4 months ago Michael B
I've been getting batteries for my mobility scooter here for at least 15 years now!
8 months ago Stephanie Johnson
Our car battery died at the Sheetz down the road. They drove us back to our car and jumped it free of charge; faster then AAA would of. They tested our battery, replaced it, and we were on our way. Thank you soo much!
8 months ago Emma
They had what I needed and installed it
11 months ago Josh Potter
Great service
10 months ago Billy Alexander
Great service and fixed my problem with no appointment.
3 months ago johan podlewski
Very helpful. I needed help with expensive Power Wheels batteries.
5 months ago wilson montgomery
Great place to quickly find typical and unusual batteries.
4 months ago Bob Baker
A more honest and helpful place for all your battery needs you simply will not find. Love the new location.
10 months ago Cobus Lubbe
Quick friendly service. Their testing determined I needed a new battery in my Mini. They installed it and I was happily on my way.
8 months ago Kris Taylor
They helped me with my vespa that was rigged with the wrong battery. They are very knowledgeable.
5 months ago Caleb Allen
Great place, great Customer service very professional guys. Batteries worth the price.
9 months ago Aston Martin
Good Service
1 day ago Lisa Tickle
Any kind of battery you will need they even install it for you while you wait quick fast service friendly staff.
8 months ago Melon Han
Batteries of all sizes. Watch, Cell phone, Auto. Tenders, Solar, Rescue packs. Great place with a Service Bay.
9 months ago Nilesh Joshi
My cell phone kept dying and the folks at the cellphone store couldn't diagnose the problem. They suggested a new battery but didn't have any, so they told me to go to Battery Warehouse. Since I didn't know for sure that was the problem, the fellow who sold me the battery said to keep the receipt, and if the new battery didn't help, bring it back the next day for a full refund! I couldn't believe it, because the package obviously had to be opened. Fortunately, the new battery did the trick! Battery Warehouse has a customer for life now! And I appreciate their commitment to serving the poor people of Haiti.
8 months ago Oliver Martinez
Service was great. Still waiting for item ordered. Was out of stock, ordered and after a week back ordered.
6 months ago Marc Alra
Honey do list always have what we need great service
5 months ago Marc Perreault
Friendly service but I would watch the prices. Batteries they have, though for whatever reason they would not install the battery we needed for a Samsung phone
6 months ago Gloomy NightOG
Phone battery cost 31. Dollars. In and out
2 months ago MADHAVA REDDY
My landrover Needed a battery so far so good. Put me right in and changed half the price of land Rover.
5 months ago Valencia Mchenry
Great battery selection an prices , but I felt very awkward & uncomfortable while in the store. Felt like they automatically assumed I was going to steal because Im black.
2 months ago Kaylyn Walker
these guys always treat you good - new location is nice
6 months ago William Jones
Sometimes pricey... They have pretty good customer service
11 months ago Alana Trowbridge
Good prices and lots of various batteries
4 months ago Kari Lowry
Needed new watch batteries. Installed new batteries for a very reasonable price.
5 months ago Kory Zuckweiler
Awesome experience as always
4 months ago Charles Bartone
We needed replacement batteries for our car fobs and they took care of us quickly and at a reasonable price.
8 months ago Tyler Wrage
Always a pleasure doing business with Battery Warehouse.
8 months ago Billy Polson
The Best To Deal With Very Nice. From Pals Auto Body Pa .
1 month ago Ruben Brown
Always, always have a great experience at Battery warehouse. I'm not always thrilled when I need a new battery, but they make it quick and simple.
7 months ago Troy Dietz
Good batteries good prices
6 months ago Jill Christine
Great place to get a charge. Great staff, knowledgeable, helpful, courteous...
1 month ago Benjamin Reese
Good people. Very happy.
8 months ago tyler armstrong
Extremely Curt nothelpful think clerk had moodDisorder!price one item ok but other celbatt.high
2 months ago James Salinas
Good place to pick up all types of batteries
6 months ago Andrew Henthorne
Very helpful. Very affordable.
2 months ago Brandon Shadden
They have almost every kind of batteries that your looking for.
8 months ago Jon Harvey
Didn't have what I needed
2 months ago Calvario Alberto
They have the best selection for all your non-automotive batteries. You can not beat the service and the prices are competitive.
2 months ago John McGlade
Came here to have custom battery cables made.i couldn't have had a better experience
11 months ago Annette Copeland
Very helpful good prices
6 months ago McLean Godley
Found a better battery for my phone.
8 months ago Kim Cumming
They were out of the batteries I needed. Due to the holidays.. Said they would be restocked this week. Ill stop back and see.
5 months ago Veronica Jones
Good honest service fast simple fare prices
7 months ago
Popular places from the category Car battery store