The Paracha Firm, PC
Law firm The Paracha Firm, PC, 5725 Centre Square Dr #200, Centreville, VA 20120, United States:
219 reviews
of users and employees, detailed information about the address, opening hours, location on the map, attendance, photos, menus, phone number and a huge amount of other detailed and useful information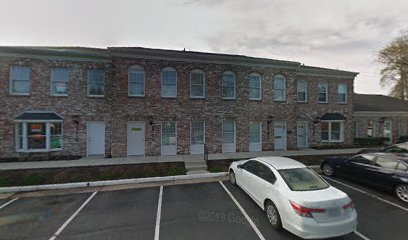 Address:
5725 Centre Square Dr #200, Centreville, VA 20120, United States
GPS coordinates
Latitude:
38.8399489
Longitude:
-77.4299975
Location on the map
Reviews Julie D
Tony is great, I highly recommend him to anyone who needs a lawyer, he pays attention to details, he show tremendous work ethic and most of all he cares for his clients in ways that every lawyer should! I can't thank him enough and let's just say that I beat the case! So 10/10 I recommend Tony for whatever problem you're in because he will find a way.
5 months ago Skylar Sullivent
First of all, Tony is one of the best people I've ever come to know. He's professional, hard-working, comforting, and dedicated. He made me less stressed throughout the whole process. Definitely one of the best lawyers around. Everyone seems to know and love him. Great connections, and an easy out-going personality. 20/20 would recommend. ????
6 months ago Angelo
Me. Paracha and his team are very knowledgeable and professional of their work. He took away any stress that I was having about my case and made me feel confident about us winning the case. I spent no more than 5 minutes in the court room and my case was dropped. I am forever in his debt and would strongly recommend using his service and law firm. Lastly it's was very cost effective, his firm did not charge me a ridiculous amount. Overall I am very happy that I had Mr. Paracha as my lawyer.
9 months ago Martina Kugler
Awesome service. Very attentive and professional. Highly recommend. Represented me on a legal matter and was awesome through the process and very affordable.. Highly recommend this firm..Will use in the future hands down.
6 months ago IB Abdi
What has been the worst decision of your life? For most it involves the legal system while having no experience or knowledge to help get beyond that decision. For those that need guidance through the aftermath of these decisions there is no one better than Tony Paracha and the Paracha firm. Having a game plan while being able to diagnosis went to audible to the right play is what Tony does on a moments notice. His abilities in the courtroom have allowed me to remain with my new-born baby girl and wife when it seemed my fate was sealed. Do not let the worst decision of your life continue by not seeking Tony and the Paracha firm's advice.
6 months ago John Hiser
Very good professional and knows what he is doing. I highly recommend using him. Doesn't disappoints and will work with you to get the best possible outcome that could come about.
5 months ago Eric Olson
I am extremely happy I chose the Paracha Firm, Mr. Tony was not only willing to honestly help me he went above and beyond and did everything he could to resolve the issue. I highly recommend Tony because he will be honest and realistic, easy to approach, willing to discuss all paths to success, I listened to Tony and took the class a long with other necessary steps and in return my Ticket was taking care of. Kudos Tony.
7 months ago Sharon Ripley
They were very responsive to our concerns. Put us first and worked tirelessly to complete our case to our complete satisfaction. They are differently on your side and determined to work for you. They have resolved several issues for our family and have always been professional and have had outcomes that were we are grateful for. I would recommend them to everyone.
6 months ago Ken K
Tony Paracha handled my matter with utmost professionalism, expertise and speed. He aimed for a positive outcome and executed each step towards a successful disposition. I am grateful for and highly recommend Mr. Paracha's services.
6 months ago Praveena s
This was Tony's second time helping me out and he got the job done once again. He's super responsive, professional, and patient. He guided me throughout the process and made it easy. I highly recommend his services to everyone! Thank you Tony!!
9 months ago Alexander Pearson
Very please with level of service this firm has provided They very professional and really took care of me and my needs Great at communicating wether in person on the phone or through emails Great job guys I really appreciate the dedication and hard work you'll put to resolve my case Thanks again I will definitely refer you as well as use your firm in the future
6 months ago Syed Anas
I spoke with a Tony and immediately felt confident that my traffic tickets would be resolved or reduced. He's professional, fun to work with, and kept me informed throughout the whole process. I hope to never hire him again in future, but if i have to I would definitely go for him. and he's funny guy tho. Thank you Tony for your support and I will be more careful in the future. (Fingercrossed)
7 months ago Connor Warren
Tony was great to work with and achieved more than we thought we could have. Thank you so much. I will be referring the firm to people I know.
7 months ago john elkins
I had an auto accident and called Tony to see if he could help. Immediately he jumped into action and made sure that any rehab or other things that are needed he called and setup. He goes above and beyond for everyone and makes sure that you are his priority the moment he takes your case. While I hope I don't have any issues with accidents again I know I will call Tony and ask for his advice and help in any situation.
6 months ago Vasiliy Agafonov
Absolutely loved having Tony as my lawyer. He was so easy to talk to and will work within your best interest. Highly recommend!
7 months ago kern carter
Mr. Paracha was an excellent Attorney. He was timely and constantly ahead of the game. He was not only responsive, but made sure to keep up with me to make sure I did my end so he had what we needed to be successful. His acumen and relationships played a big role in the outcome of my situation which was ultimately dropped (noll pros). I can't thank him enough!
11 months ago Woodrow Williams
Very helpful and professional. Tony gets the job done and leaves you with no stress. I would definitely recommend him to everyone.
6 months ago Rebecca Caplice
I'm really happy with Paracha firm, I was pleased with the service they provided for me. Tony was helpful all the way through my case I highly recommend this firm. Thank you Tony for you're service. You're the best !
9 months ago Josh Cicchino
Very very nice and super easy to stay in contact with. Straight to the point, no misinformation. Answer any and all questions I had and even helped me understand the legal terms. Will be the first recommendation for friends and family.
8 months ago Martinique Voshake
I got a reckless driving case for racing and Tony helped a lot! They wanted to throw me in there for 10 days in jail but I only spent 12 hours and I was out! I definitely would hire him again
6 months ago April Jones
Professional. Efficient. Personable. The rapport and guidance was outstanding at all times, prompt, timely and open for calls and quick updates, and worked through all of the questions and issues in our case. I very much appreciate the knowledge and support I received through Paracha Firm. Highly recommend their services
11 months ago Inge bridges
Tony & his firm has been a HUGE help! He's very thorough and explains everything. He's quick to reply to you and always makes you feel like you're his #1 priority. All around I highly recommend him for any troubles you have, even if it's simply a question.
10 months ago Lauren Sterling
Tony is an amazing attorney he really help me out in my case and brother's cases too. I really appreciate him.he really went all out on my case
8 months ago Barbara Cote
He is really good honest man I am really happy he solved my problem thank you so much brother ❤️❤️❤️❤️❤️❤️❤️❤️
6 months ago Catherine White
I was pleased with the professional & courteous service. Atty. Paracha is a no nonsense attorney. He tells it like it is, no fluff, and sets expectations right. On a scale of 1-10, he's a definite 10. To sum up I can confidently say..promises kept..results delivered. Will use him again if the need comes and will not hesitate giving him a stellar recommendation to others.
1 month ago Jennifer Beckford
I was very fortunate to have him as my lawyer. I hired Tony for my case back in June and he pulled through. He is very honest and upfront with you so you know what you're getting. He does his diligence to make sure his clients are given the best possible outcome. Thank you Tony & co. for all your help. 11/10 would recommend .
1 month ago Lina Aqel
He is the best lawyer in Northern Virginia, he has help my family with 3 different cases so far and he has got a successful end on our favor. Thank you very much Tony.
8 months ago kathy goodman
this guy is very awesome. he really does his work. and very communicative. kept I. touch my whole case couldn't be more happier with the outcome THANK YOU Mr.Tony
11 months ago Theresa Williams
I appreciate how much he and John cared for my case and my actual story. They were very understanding and always kept me updated on my case. Plus guided me on the right path to do what I needed. I am very grateful for all the hard work he and John put into my case. Highly recommended.
11 months ago Raquel Trolliet
I've talk with different lawyers, about my case most of them were full of S*** when It came to Tony Paracha. He kept it real gave me some great advice and really lesson to me, before even asking for a dime. The Paracha Firm are great lawyer that cares about there clients I would advise anyone thats looking for a lawyer that will fight for you. THANKS AGAIN Tony Paracha for your time.
11 months ago Laura Fadraga
Yes Tony has been great from the get go. He told me everything I needed to do to reduce my case to an infraction from how severe the matter was and is very easy to talk too and will level with you with all honesty.
7 months ago Laura Ramirez
Tony is one of the the best attorneys you can hire!! Professional , confident and honest, he treated my case as his own , he did fight for it until the last minute to win , and he did so !!! I wouldn't find enough words to describe his work but all I am going to say is THANK YOU AND GOD BLESSED YOU !! We need more people like you .
9 months ago Lisa Meleney
I highly recommend Tony. He is extremely responsive and very knowledgeable. I am very pleased in the outcome of my case and can't thank him enough.
11 months ago Greg Sorensen
The paracha firm is very good. I spoke with Tony and he is very professional and a very good lawyer.
7 months ago tharesa williams
Tony handled my case like a true professional... he knew when to go on the offensive but also advised me when to reach a settlement - the end result was the most cost effective resolution to the dispute. Happy to recommend without hesitation!
10 months ago Jens Wessling
Tony is very helpful and do awesome work . He will not give up until case is not in your justice. I was in big time problems he short out my problem and now am in peace because of him . If any problem plz contact Tony . He do this work by heart give you peace in life . I highly recommend him for any of your trouble that you have . Awesome guy he is gift of god for all of us .
9 months ago Levi Painter
Mr.Paracha is very professional lawyer! I just finished my case today and was very pleased with the outcome. Tony and his team were very attentive to my needs and straightforward with any questions I needed answered. If you need a trustworthy, effective, and knowledgeable lawyer Tony is the right one. I highly recommend The Paracha Firm and will be calling them if I ever need their services.
2 months ago lorna williams
First time working with a lawyer and everything went well. Tony and Andy were responsive in getting back to me and answered all my questions and doubts. Everything was pretty straightforward and transparent. Overall I had a good experience and would definitely work with Tony in the future if need be.
1 month ago Jamey Brown
An exceptional attorney! Responsive, professional and great at his job!!
6 months ago seth pettit
Tony is a thoughtful, caring and knowledgeable attorney. I know when i call his office that he will be prompt and help me resolve my legal challenges. I also consider him to be highly ethical and trustworthy. I would not hesitate to contact him regarding legal matters in the future. Always highly satisfied! Thanks for all your help Tony.
10 months ago Lamont Jackson
If you want a no nonsense attorney that is going to look at for your best interests then look no further. Tony Paracha tells it like it is and will always take care of his clients.
2 weeks ago Andy Martone
Highly recommend! Easy to communicate with and does a great job.
9 months ago Jamika Kelsey
You will not find a more experienced Law Firm! Tony at the Paracha Firm was absolutely incredible. People should understand that picking the right attorney for their legal issues really does matter. Tony from our very first consultation impressed me with his confidence, professionalism, knowledge and his wealth of experience in multiple counties around the Commonwealth of Virginia. I was quite nervous about my upcoming case and Tony continued to assure me that I was going to be fine, and that I should relax, because he was going to do everything that he could do defend me. He kept his promise. Tony kept in close contact with me daily; you could really see his dedication to his clients through the hard work and detail that I witnessed, his negotiation skills and his demeanor told me that he was truly an expert at his craft. Tony does not back down until every single possibility of winning your case is proposed. He does not just jump to a plea deal, like so many other attorneys do. Weighing all the possibilities takes effort and energy..Tony has these qualities. He really fought for me and I know he will fight for you. He is dependable. I have never ever had an attorney fight for me as hard as Tony did; and lets just say that I am very familiar with many of the court processes in and around Virginia and I have been for 3 decades. I would recommend his services to anybody needing legal services. Tony definitely has my back for the rest of my life. You will NOT be disappointed!
6 months ago Amanda Hathaway
The best Lawyer I ever had really good service and great person at all . Thank you and God bless you.
1 month ago Stephen Tallam
When hiring Tony, just know he is going to get the work done! I had a great experience. Tony is straightforward, truthful person and will tell you how it is. He is extremely professional and I am grateful for his service and I highly recommend Tony without a doubt to anyone. Thank you so much for helping me out again!
3 months ago Kayla Alise
Tony is a rare find, an attorney that knows the system and helps you navigate it. His staff is highly professional, courteous, and efficient. He kept me informed throughout the entirety of my case. My ticket got dismissed without me even having to step into court. It could not have been a better experience. To those looking- look no further, The Paracha Firm is without a doubt the best legal representation that you could hire.
3 months ago Ivette Palacin
Tony is professional and helps to ensure he does everything in favor of you. Definitely recommend the next time you are looking for an attorney.
8 months ago Francesca Darco
They are wonderful and professional people. I strongly recommend them, they can help and try their best to help their customers. Thank you for the services once again
3 weeks ago Federico Meade
The Paracha Firm got me out of a real sticky situation with the odds stacked heavily against me. In conclusion they made a miracle happen when everyone said it cant be done. I would HIGHLY recommend them to represent you in traffic cases across the board!
11 months ago aisha ismail
Tony is a great lawyer strongly recommended, he helped me with my case. He's friendly, nice, and kind. If you want to be a winner, hire him.
2 months ago
Popular places from the category Law firm