Invisible Fence of Grand Rapids (Westland)
Fence contractor Invisible Fence of Grand Rapids (Westland), 10944 Northland Dr NE, Rockford, MI 49341, United States:
220 reviews
of users and employees, detailed information about the address, opening hours, location on the map, attendance, photos, menus, phone number and a huge amount of other detailed and useful information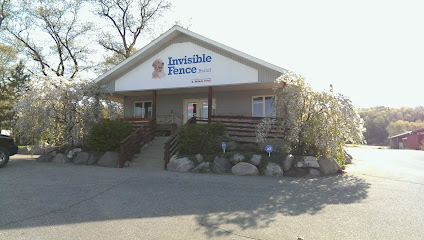 Address:
10944 Northland Dr NE, Rockford, MI 49341, United States
GPS coordinates
Latitude:
43.1637992
Longitude:
-85.5501541
reviews Dublandu Alemu
Very friendly and able to answer any questions I had. Also were able to accommodate my request to have fence go into the weeds on one side (so dog could go #2 in there as opposed to the yard). Greg handled the installation and was very pleasant and professional.
1 month ago Linda Norred
We've always had great experience with Invisible Fence and they've taken care of us as customers the past two years. Today, they went above and beyond! My next door neighbor's lawn care company cut our fence. Jason, with Invisible Fence, also happened to be working next door on training my neighbor's dog. After the training session, he came over and fixed our fence. I thought he would have to call a service tech, but Jason called the office and added me to his appointment list and fixed the fence himself. Amazing service. Thank you!
2 months ago Skye Shirley
I set up an appointment with a sales representative online. He showed up as scheduled, explained all the options, and I picked one. No pressure, no hassle! Colin came out on the scheduled date for the installation and I showed him where I wanted the wire and he followed my instructions perfectly! Chad showed up a short time later for the first training session, and our sharp little terrier learned very quickly. Anna came out for our second training session four days later. The next day (after two more short training sessions with my terrier), I went out and played in the yard with my dog for the first time without fear of him running away. He knows where the boundary is, and he has no fear running around the yard but doesn't get too close to the flags. This is what I wanted, and it is now what I have! My dog is happy, and I'm happy! Thanks Invisible Fence!
1 month ago Mall Krishna
I would highly recommend using invisible fence if you are considering the invisible option for fencing. Collin and Jason did our fence install, they were on time, informative and did a great job. After a few weeks we decided to have the fence moved in one area of the yard- they came out with no problem. Greg was the one to come out the second time who was also very accommodating and did a great job. Jason Warnes was our "trainer" for each of the sessions with our dogs. It is evident that he is extremely passionate about animals and has a genuine love for working with them. There are cheaper options out there for invisible fencing, but you will be sacrificing the most important part which is the proper training of your animals. I have no regrets and would strongly encourage others to remember that you get what you pay for & using invisible fence is well worth the cost.
7 months ago Scott Lewis
Colin came out and quickly fixed our fence. He was encouraging and knowledgeable about training our new pet. His friendly approach made it an easy repair.
1 month ago Warren Creasy
The fence install process was so easy, even with brush that I thought might get in the way. Kevin was easy to work with and it was clear very good at what he does. I highly recommend!
1 month ago mikael lumme
The best investment you can make in your property if you have dogs who love to be outside! They are very professional and arrive on time as promised. We had sprinklers installed and our Invisible Fence was hit in a couple spots. Greg came out and fixed all the different spots and got us up and working again in a short amount of time! I highly recommend Invisible Fence of Rockford!
2 months ago Andrey Minyaev
We have a very reactive (barking/lunging when sees dogs) Maltese/Poodle that we rescued and thought there's no way an invisible fence would work to contain him. Not only is the fence containing him after 3 trainings, but our trainer Jason Warnes went especially above and beyond helping him to get more comfortable with meeting other dogs, learning to greet properly, etc. that he now has two dog "friends" in the neighborhood. This has helped to contain him since he doesn't react as much when they walk by. We've had previous trainers tell us essentially that our dog was not properly socialized when young with his previous owners and to essentially avoid other dogs, which is virtually impossible living in a neighborhood. We are incredibly grateful for Jason's incredible dog training skills to socialize, as well as contain, our dog and significantly improve all of our quality of lives.
2 months ago Yury Slonsky
We moved to Michigan from Illinois and had our invisible fence reinstalled. Greg, did a wonderful job with the whole process. Thank you very much. We have been customers since 2018 with our two golden-doodles. This system works great to keep them within their boundaries. ????????????
2 months ago Lisa Markstrom
We cut the underground wire for our invisible dog fence. As part of their customer care program, Greg came out and fixed the break. He was on time and quick. Our dog is happy now because she doesn't need to be on the cable any more.
2 months ago Beverley Morrison
We really appreciated the professional and courteous service we received from Invisible Fence today! Greg, our service team member was very friendly and attentive to detail. We are grateful for the freedom this system allows for our cats and dogs and the peace of mind that we have knowing they are protected. Thank you, Greg, for your visit and maintenance service today!
2 months ago Rachel Fincham
We had Colin from Invisible Fence come out to install an invisible fence for our dog Archie. He was very knowledgeable and easy to work with. He made sure we understood how the system worked and what to do if there was a malfunction or outage. We definitely recommend him. ????
2 months ago Karen Walters
We mostly dealt with Colin who was so helpful navigating through even a little miscommunication at the beginning of the process! He was a pleasure to work with and Kevin came for the installation! They worked so well together! They definitely made our experience awesome! Their customer service was off the charts!
2 months ago Camilo Devia
We have used Invisible Fence of West Michigan before and chose them because of previous excellent experiences and top notch product. We were not disappointed. Colin and Coleton were prompt, knowledgeable and courteous. They made sure they understood our needs and worked to accommodate them. The property was left tidy and clean. Would give both the company and this team the highest rating.
3 months ago Khiven DaAnimeArsenal
Constantly stops working! Every once in a while it just STOPS working and the light doesn't even blink. Today I found my dog in the Neighbors yard. When we first got the invisible fence it worked fine and then it just stopped shocking her so we call to have them fix it and then just started taking her on the leash. It took nearly 2 MONTHS for them to come! When then did it was fine but now it still sometimes doesn't work! Not worth it to worry about your dog running away.
2 months ago cathy downey
I have been a customer since 1994 and have had them install the Invisible Fence in three houses through the years. I had never used the training service with my other dogs. However...I got a new dog who is 1 1/2 years old who has only been in a regular fenced back yard. Sarah (first visit) and then Karen (second and third visits) came to train Calley. They were both terrific. They showed up exactly on time for each of the three trainings, even today when it was raining. They have a great training program and were very patient with all my questions. Calley (a Labradoodle) was a quick learner, but we still are taking the training step by step. I appreciate that I have unlimited training sessions for a year and I was given instructions on when to call for further training should it be necessary. I highly recommend Invisible Fence. They are truly worth the cost vs. installing your own system. Thanks Sarah and Karen! You two were terrific and I know Calley will be safe in my yard as I continue to follow your training.
4 months ago Amy Zdrazil
Greg came out to service our Invisible Fence that had a broken wire. He was on time, professional, and was able to quickly resolve the issue! Thank you!
1 month ago Otavio Fonseca
Our consult appointment was completed very promptly and things were lined up for install and trainings promptly as well. Today Greg came out and installed the wire and explained some details about the system and the components that go along with the system. So far I am impressed with the service and can't wait for it to all be done!
2 months ago Andrew Bloom
After an extended pool project, they came out and put our system back together in just a couple hours. Great customer service!
1 month ago J Roy
I have been extremely impressed with this company! They are very professional, polite, kind and knowledgeable. They were always on time and made sure we didn't have any concerns or questions before they left. Our salesman, John, gave me all the information I needed. Thanks again for the generous veterinary professional discount! Greg installed our fence and did a fantastic job! We were so lucky to have Jason as our trainer for all 3 sessions. He was very thorough and took his time with our dog, McDuff. He clearly has a passion for animals. He did a great job making sure our dog was not nervous at any point and he explained everything really well. We're so excited that we don't need to have McDuff tied up when we're outside and he has access to our whole yard now. I highly recommend using Invisible Fence if you're considering this for your dog.
2 months ago gizmo do
We have been Invisible Fence customers for years and have had fantastic service. Our GSD, Greta, was definitely a problem child and they worked with her until she was trained not to barrel through the fence after the neighborhood cat. Recently Greg came out to fix the spot where Comcast cut through the line. He was great to work with - very knowledgeable and friendly and quickly fixed us right up. Thanks Greg!
2 months ago Chris Ochoa
Greg Behrns was on time even gave me a call 15 min before appointment. He was fast, neat and helpful with all the workings. I'm so happy he was scheduled for us great worker and we appreciate that so much. Thank you.
2 months ago Tara Gill
Kevin was very nice and helpful with the training of my two pups and their new invisible fence! If I ever need help training again I will call Kevin!
1 month ago Kim Snyder
Kevin came out set up my invisible fence quick, very polite and friendly. Did an amazing job even thought it was so hot and humid. Would highly recommend.
2 months ago Emily Cintron
Had the invisable fence installed. Wow you guys hit the jackpot when you hired Greg. He did an excellent job. He answered all questions and explained things so well. Thank you
2 months ago Rick Stone
Colin gave me a quick call to let me know he was 15 minutes out from my home. He arrived on time, walked us through what he needed to do and in the approximate time - which he was finished a little before that! Colin was polite, professional and patient walking me through all of the new electronics/tech. Can't wait for my dogs to start training tomorrow!
5 months ago C Nice
Seen a happy doggo in there building proving their product, not that it's more is needed. Had them 10 years and 0 issues, and our neighbors crazy ex tinkered with her wires for her fence, they fixed it no problem
1 month ago Jerry Joyner
We could not be happier with our experience. Everyone was knowledgeable and friendly. Cannot say enough about all of the people we have come in contact with: Mike our Sales Rep / Greg our Installer / the Office Staff when scheduling appts / Karen our trainer. Stanley (our dog) loved them all. He has never been off leash and I was a little apprehensive that he would be trainable and it has worked well. So excited for him to be able to have the zoomies and being free to run! Thank you Invisible Fence - Rockford!
3 months ago kev harris
I've had four dogs that I have used invisible fence brand equipment and training with and I have to say it just works. If you care about your dogs and want to be able to just let them out without much of a care Invisible Fence is the way to go. The training is key, I've heard of so many people trying to buy an off the shelf solution and just frying their dog so it's so scared they won't leave the porch. The graduated approach is very effective. While it may take a couple of weeks and some training, I have found the results to be outstanding. If you do your job and maintain the batteries etc. the fence will do it's job. I've had dogs contained by by Invisible Fence in four different locations and currently I have it in two different locations and the dogs know where they can go everywhere I've had it. I've been a customer for 14 years. Spent a few bucks with them but my dogs are always safe and I never had to race to vet because my dog got injured or sick from getting loose and being a knuckle head which happened many times with a couple of my earlier dogs that were not fenced. Seriously the fence pays for itself with the lack of emergency vet bills...
3 months ago Didier
I have been highly impressed with Invisible Fence. We have a year old Shihpoo who was definitely a little nervous and we live by a busy road. We went back and forth on fencing options for him and landed here after the first consult. Each trainer that has been out has been fantastic. They have all been highly trained and have been great with our dog. You can't beat the training they provide you with for your dog!
5 months ago Jeff J
We have had a wonderful experience so far with Invisible Fence! Jason, one of the trainers, came out to help train our dog Denver today and he was so kind throughout the process. He explained everything in great detail and left us feeling confident about using the fence. He clearly has passion for his job and helping people keep their dogs safe and happy. He even told us to reach out to him personally if we ever have questions. Thank you!
11 months ago Joseph Holmes
We had invisible fence put in our home by Colin and at our cottage by Greg. They both did a great job. Really appreciate their professional service and good work. Definitely recommend this company to solve issues with keeping your pet safe and secure
6 months ago abraham adam
Have nothing but great things to say about Invisible Fence of West Michigan. Easily scheduled an appointment online. Salesman Mike arrived on date and time as scheduled. Salesman was extremely professional, answered all our questions and did a great job describing the products available. Colin and Rick and were extremely friendly and placed the fencing exactly where I needed it. Colin and Rick were extremely helpful with finding a location to mount the base unit in my garage with limited electrical outlets. We had Jason for our first training session and he was amazing with our 14 week old Doberman Puppy. Looking forward to future training sessions with this great company!!
11 months ago coleton sereika
We had Invisible Fence of Rockford or West Michigan come out and walk through with us the details of having an Invisible Fence installed. At the appointed time, our installer named Greg show up, introduced himself, told us precisely what he was going to do for us, and got about his business immediately. 2-3 hours later, when he was done with the installation, he went through more details of the system. Needless to say, I'll use Invisible Fence hands down again. I see the names of several service techs like Greg, but, if they're anything like him from the sounds of it, you'll have prompt excellent care!.
3 months ago Payment Accounts
Colin came out this morning to install our much- anticipated invisible dog fence. He called in advance with his ETA which I really appreciated. He helped me walk the property and move some rotten trees out of the way for the installation. He did Eve nicely in our yard and driveway and also in the garage where the system is plugged in. He suggested insurance in case I missed any of the sprinkler heads (which I HAD missed a couple!) but did not pressure me at all. My husband came by to check on the progress and was very happy with Colin. There is NO WAY we would have succeeded in installing an underground fence on our own; NO WAY! Finally, Colin added up our total and explained the battery-Chang process, removed the Miss Dig flags (so our dog wouldn't get confused) and was on his way. It was worth the expense and we immediately felt comfortable with Colin who has friendly and helpful. Thank you Invisible Fence!
7 months ago Jaan Altosaar
Colin came out today to install our invisible fence and did a phenomenal job. He was on time, courteous and professional. He took the time to walk us through everything and explained it in detail. He finished up by giving our pup a milkbone, how thoughtful! We would highly recommend Invisible Fence to anyone.
5 months ago James Dollarhide
Colin and Coleton Installed our invisible fence and did an excellent job. They were very professional and kind and I highly recommend this company and these gentlemen. Great experience!
5 months ago Katelynn Dillard
Jason was great! Showed up on time, even a little early, was extremely informative and personable. If we ever have any issues, we will definitely be requesting him! Great job!
6 months ago Nathan Blevins
Greg came out and installed our invisible fence. He was on time, professional and informative. Looking forward to training next week so our dog can roam the yard!
2 months ago Marty Vanhouten
Every time I use this company, they are knowledgeable, responsive, professional and thorough. Today was no different. Greg came out to repair a broken wire, and didn't leave until he was 100% happy with how the fence was functioning. You're always in good hands with this team.
5 months ago wilmonie
Incredible customer service and friendly and informative staff both answering the phone as well those in the field.
2 months ago Shannon S
Mike was great during the sales consultation and answered all of our questions. He was not pushy at all. Colin and Eric were great on the installation. They came in the bitter cold and installed the invisible dog fence in the snow with a smile on their face and a very professional manner. So far the first training is done and our dog seems to be responding well to this new system. I have a very positive outlook that we will have no issues with keeping our dog where she is supposed to stay as well as having all the support we could want and or need to make sure that happens.
9 months ago Jay A
This is the 3rd house we have used this Invisible Fence provider for. They have always been responsive and quick to get out (for all our repairs) Gregg came and installed for us today and was professional and courteous which I appreciate.
2 months ago Lucas Cartaxo
Greg was very personable and efficient. Appreciate the fast service!
2 months ago Thomas Geyster
Talk about friendly and responsive service!! OMG! I had called and spoke with Aleacia about an urgent request for an extra radio collar for our new puppy and the urgent need for training. She and Tom (the owner) sprung into action and "Presto!" They accommodated my request as if they had a Harry Potter magic wand. These wonderful people went above and beyond and have my heartfelt gratitude ❤️. Great products and customer service are what this business is all about!!
4 months ago Diana Lopez
Colin and Jason were super knowledgeable about where would be best to put our underground dog fence. We had an idea of where but they really helped out with it abs we love it. They were fast and explained everything very efficiently yet thoroughly. Would definitely want them as our crew again if we ever need to install an invisible fence again.
7 months ago Marc Santos
Just had my fence installed today, the guy who installed it (Colin) was great, very informative and respectful of my property around landscaping! The trainers come out next week and can't wait to let my dogs run free!
5 months ago Candace Martens
Colin came in and explained the process and answered my questions. The work was done quickly and I am more than satisfied with the results. Looking forward to our training sessions.
3 months ago KYLE JOHNS
Excellent job Colin! Once again your company resolved our fence issues in a timely manner. Colin was efficient and respectful of time management. Thanks for keeping our pet safe!
7 months ago Krishna Valluru
Colin installed my invisible fence. He set the expectations of what he was going to do from the start. He explained the details regarding the transmitter in detail with me. He answered all the questions I could think of. The company is lucky to have someone who takes pride in their work.
6 months ago
Popular places from the category Fence contractor