Metro by T-Mobile
Cell phone store Metro by T-Mobile, 1402 Main St NW Ste D, Los Lunas, NM 87031, United States:
32 reviews
of users and employees, detailed information about the address, opening hours, location on the map, attendance, photos, menus, phone number and a huge amount of other detailed and useful information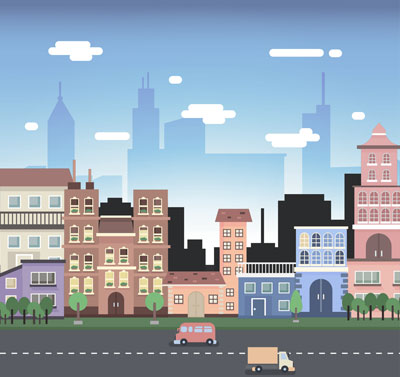 Address:
1402 Main St NW Ste D, Los Lunas, NM 87031, United States
GPS coordinates
Latitude:
34.8151396
Longitude:
-106.7499437
Location on the map
Reviews Laura Lopez
The guy was ok but then he asked the girl or young lady if they had the phone we needed and she pretended to check on her computer and said None of our store's have it!! We half way believed her but still drove to the other location and guess what The phone we wanted was immediately brought out and we were treated exceptional I'll never go this metro again...the other location is way better
6 months ago Matthew Standish
I went today to add a hotspot device to my plan since there was a good deal. But, after I declined insurance I saw that it was on my bill anyway. I was told that it's "included on the first month on all our devices and you can opt out at any time". I was also charged for a phone case that I didn't buy. When I asked about that, I was told that because of a promotion, you could get a "free" accessory. So basically $10 of your activation fee went to a case or an accessory. They said that since I only got a hotspot I wasn't eligible for a free accessory, so the money I was charged on my receipt was actually going towards the activation fee. When I spoke to corporate, they said that that was false and the activation fee was only the $73 I had already paid and been charged so the $83 I "paid towards my activation fee" wasn't real. They also said that I shouldn't have been charged for insurance if I declined it. They fixed the insurance for me, but could do nothing about the "accessory" I was charged for. Essentially, I was charged $10 for something that I didn't receive. I know it's only $10, but this is legitimate theft wrapped in a confusing bow. If/when you shop here, look over everything closely and make sure that nothing is getting tacked on that you didn't ask for.
1 month ago Nazrul Islam
Ok when I first called I got an answer, the girl was really nice. I called back to ask another question and it took 6 times to call to the store with no answer, by my 7th call they finally answered, again the girl was nice. But I really think they should keep up with answering their phone's knowing that alot of people cant go anywhere right now.
7 months ago Timothy Price
Great service and friendly staff! Got what I wanted
5 months ago Nicholas Smith
Overall value is good. However don't let them dupe you into taking insurance with your phone because it is optional and they try to add on other charges without your consent such as caller ID as well. Staff was not knowledgeable about products or service much.
2 months ago Renee Banek
I love this store the girls who work here are so nice and so understanding they helped me out , I went in there not knowing anything and I came out so knowledgeable. They gave me the BEST plan I was paying amazon prime when I could have been paying less for it in my plan !! Such an amazing experience it should definitely be on your bucket list for your life I love this store
9 months ago Waldina Hill
Thumbs down. Did not honor 1 year warranty on my 2 month old phone like they said they would. Would definitely not recommend.
9 months ago Chris Olpihant
Great customer service. Employees were very patient. Also had allot of knowledge.
11 months ago Kaitlyn McElhaney
This store was more helpful and nagotiable when it comes down to customer service. I was in and out and got exactly what I wanted. Thanks metro pcs the visit was great.
5 months ago Warren Hess
No one answered the call after several attempts....
6 months ago Carolyn Brown
I. Have many medical issues and i have a hard time with my phone so it seems like i am in the store everyday they are very helpful and patient :) i truly appreciate them.there have even been times where i have kept them there past closing to fix my phone..
5 months ago Rodolfo G
This is first of all the most unfriendly, unprofessional metro pcs I have gone to. To be treated like a bother, and to be given misinformation on top of all it. Wasting my time, gas, and patience. Learn customer service and how to respond to questions with the correct information is important. Never do I want to go back.
11 months ago Daniel Larson
Very good phone service and great prices for phones
10 months ago Ronald Duncan
Love the service and upgrades / prices are great.
1 month ago Megan Hill
I've called multiple times and the staff has answered my calls but as soon as I say hello they end the call.
1 month ago Gatita Gaf
Horrible customer service and rude on multiple visits. So happy another location opened in the area.
11 months ago Laurie Hoppe
Was closed at 7:15pm, but the web site says closes at 8:00pm.
6 months ago Rick Doute
Knowledgeable staff, willing to go the extra mile.
11 months ago Shelia Perkins
Rude and they dont speak english well
11 months ago Larry Diamond
They don't have any phones under $179 in stock trying to force you to buy a phone you don't need
5 months ago Kris Yager
When you walk in and the little girl behind the counter looks at you and your family all crazy like we just messed up her break. I just had to walk out before I went crazy. Customer service is terrible if you want to call that customer service. Very disappointed.
1 month ago Jennifer Bradley
Great prices on phone and affordable plans
9 months ago Xarviar Cooper
The girl behind the counter is so rude, she is lucky I walked out , she was so rude I wanted to punch her in the face . The first time I went in a guy helped me and he was cool.
2 weeks ago A S
This place sucks!!! We been waiting for over 2 hours to get help
10 months ago Walter
Horrible no customer service at all
9 months ago Robert Ring
Awesome service thanks ladies
5 months ago Myky W
love there service
5 months ago Elizabeth Neff
They have new plans every month
11 months ago Angela Broadley
Best customer service ever!!!
5 months ago SHIVER BRUCE
Not good
9 months ago Keith Jackson
God
9 months ago Kristian Boehmer
horrible llegue y aun había gente dentro de la tienda solo necesitaba pagar mi bill y desde adentro me decian que ya no podía entrar solo por educación pudo abrir la puerta y decirme que ya no era hora o algo pero ni eso yo no me hiba a meter ala fuerza pésimo servicio me voy de metro pcs!!!
7 months ago
Popular places from the category Cell phone store