Spa Spazio Nail Salon II
Nail salon Spa Spazio Nail Salon II, 2746 N Clark St, Chicago, IL 60614, United States:
22 reviews
of users and employees, detailed information about the address, opening hours, location on the map, attendance, photos, menus, phone number and a huge amount of other detailed and useful information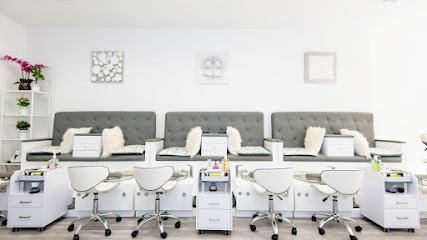 Address:
2746 N Clark St, Chicago, IL 60614, United States
GPS coordinates
Latitude:
41.9325575
Longitude:
-87.6450270
Location on the map
Reviews Pinky
I went in for a last minute takeoff nail (for acrylic) and a simple French nail with a pedicure. So I'll start with the positives I guess, the lady who did my nails was pleasant. Now onto the negatives. I paid for a no chip manicure and pedicure. Later that same day, I noticed that both my manicure and pedicure were chipped and contacted the salon about it to which I received no reply. The next day I woke up and one of my nail beds was bleeding profusely. I ended up having to go into urgent care to which they treated the skin of my nail and gave me antibiotics since it was infected. Again I contacted the salon informing them of what happened and asking for a refund since my nails were already chipped and ruined and I incurred an injury due to their services. They replied apologizing but offered no remedy to rectify their errors. I've contacted them multiple times requesting a refund to which I've received no response. Thankfully now (2 days later) the bleeding has stopped as you can see in the pictures. However my nail bed is still tender and very dark compared to my other nails due to the cut.
5 months ago Jason Davis
Brandy did a great job on my mani/pedi and was super sweet and fun to talk to! You can't beat the Tuesday special of $35.00 for both. At that price you can't complain too much about the negative parts of the experience (cuticle cutting made my toe bleed a bit). I will be going back despite this!
3 months ago Zachry Wood
I will start with the positive, Shana is great and my nails when done with her lasts 3+ weeks. With that being said I have been with 2 more technicians there which one is extremely rude and my nails didn't even last a week. The other tech is good at times unless she have another appointment waiting, because you have to wait for your appointments a lot of times which make me thinks they double book. For my last appointment they decided to reschedule it without any given explanation and even when I asked for Shana they booked me with whomever they wanted because the day of my appointment I was told she doesn't work or wasn't available. For the 1st time I was 10 mins late for my no chip appointment and they say they couldn't see me which I understand. When I asked why I was reschedule they rudely answer that I should have seen that on my email and they had to do it. No further explanation. The reschedule me from 4 to 4:30pm and said they had someone else at 5pm so if I have no chip on they couldn't see me. First of all the website states that a no chip takes 45 mins, how come you schedule me for 30 mins, don't give me a heads up and then tell me isn't enough time? With that being said I am extremely close to them, never been late. So I can wait for you but I can be 10 mins late because since you reschedule me I had to move around things? Which I understand if you can't see me but you could have a better attitude to accommodate me for another day. Like I said before the management or whoever is the lady that picks up the phone is extremely rude and don't have any sense of customer service.
4 months ago JINGWEN ZHOU
Friendly people but it was probably the worst mani/pedi I've ever had and it took waaaay too long. Wasn't worth the money.
4 months ago Kelsey DeMull
I am obsessed with my beautifully done nails here :))) Spa ambiance is soothing and modern, very clean. Everyone here professional and friendly. No chip manicure I had here stays perfect and long time. Owner Michelle goes above and beyond to provide the best service possible.
6 months ago Kristin Crampton
Eyebrow waxing was of extremely poor quality. For $15, might as well grabbing my own tweezers and doing them. It looks like nothing was even done. Don't waste your time.
8 months ago Darrin DePoy
Beautiful and clean. Great Specials during the week!! Go there and see for yourself!! ????????❤❤
8 months ago Cesar Olivares
What an amazing nail salon!! Michelle did my nails and she was so sweet and caring. I had a fantastic experience, and would 100% recommend this salon to anyone who wants great attention taken to the detailing of your nails. Wonderful service, wonderful people and super clean!! Thank you spa spazio !
3 weeks ago hunter upleger
Very clean and friendly. The space is bright and relaxing. Will definitely be coming back!
10 months ago Sandra Favre
If you are someone who is looking for a place that takes Covid protocol and precautions seriously this is not the place to go to. Although they had a thermometer they didn't use it, my tech wore the same gloves she used on the person before me and they were this dingy gross color so I'm sure she has just kept using the same ones, they don't use disposable nail equipment, they didnt wipe any surfaces from one customer to the next (this includes surfaces like the drying area and where you place your hands) and then after all this they added a charge. The only protocol they observe is mask wearing and they have plexiglass up. Won't be returning until after Covid.
5 months ago Mufffinman Clitlicker
While I had a good experience, I feel the covid surcharge takes advantage of loyal customers for returning. Charging an extra $5 for a $30 service or 16% does not make me want to return, which ultimately loses more business. If you need to raise your prices, then market them upfront.
9 months ago Jennifer Beckford
This place is clean and the staff are friendly.
5 months ago Maureen Gronstal
Salon is really clean and nice however the experience was horrible. My toenail polished chipped the following day. I had to repaint my nails before my week vacation. I definitely do not recommend this place. Save your money
3 months ago Jeffrey Cooling
I almost didn't go here because of some of the negative reviews I saw. However I'm so glad I did. I had a pedicure and gel mani and the ladies were efficient, kind and talented. My gel lasted almost 3 weeks and my pedi is still going strong.
4 months ago Tara Williams
Low quantity service
4 months ago Hans Janssen
I did my dip nails here charged me $80 (COVID surcharge) normally pay $50 and 1 week later this what they looked like, usually my dip last a month and never shipped! Not worth the money really disappointed.
7 months ago Dave Caselman
I really like this place and I come here often. Every time I go I make an appointment, but never once has my appointment started when it was supposed to. I would definitely recommend the place, but don't expect to start on time.
5 months ago Sharon White
I had my nails done there yesterday and they look great!! I appreciate when the tech doesn't use electric drills and takes time to make sure each nail looks good!! Prices are also extremely reasonable
9 months ago Chris VanSickle
Loved my mani/pedi!! Got the leg massage too! Great prices!!
4 months ago Anthony Greenblatt
Be aware of prices they tell you one price and when you are finishes they will tell you another They charger more when u are done save your money go somewhere else
2 months ago Leonaldo Paixao
Best pedi I've ever received. Quality service and extreme detail! They even provide refreshments!! Must do anytime I'm in Chicago!
6 months ago Sabrina
Got my nails dipped on Sunday and I've had two nails, thumb and pinky, fall off from typing on a keyboard. It's Tuesday and the didn't even last a week.
5 months ago
Popular places from the category Nail salon