Painting studio Murals by Georgeta
Painting studio Murals by Georgeta, 9949 Twin Lakes Dr, Coral Springs, FL 33071, United States:
11 reviews
of users and employees, detailed information about the address, opening hours, location on the map, attendance, photos, menus, phone number and a huge amount of other detailed and useful information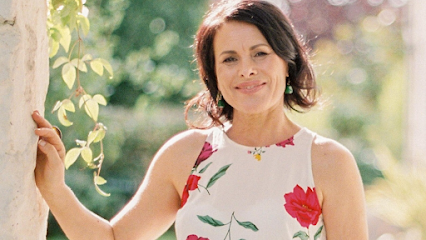 Address:
9949 Twin Lakes Dr, Coral Springs, FL 33071, United States
Website:
muralsbygeorgeta.com
GPS coordinates
Latitude:
26.2424960
Longitude:
-80.2598560
Location on the map
Reviews Marty Reichert
Georgeta is a delight to work with. She brings great artistry, effective listening skills and a lovely personality. She is a perfectionist and it shows in her final product. She created a lovely mural based on our travels and we get to enjoy this beautiful reminder of a wonderful memory in our back yard every day. We highly recommend Georgeta.
11 months ago Danielle Flores
We met Georgeta Fondos for the first time when she came by to see the semitrailer donated by Cliff Berry Inc., on which she was going to paint the AIDS themed mural. Georgeta was the selected winner of the artists' mural competition among many talented artists. We were delighted to have Georgeta and her volunteers' team to paint the mural on our facility. We did everything we could to accommodate her and her volunteer team to meet the deadline – we even moved the truck under a 'roof' to avoid Florida's torrential rains and blistering sun. We were very awestruck with the process and the progress on her work from start to the unveiling ceremony. Georgeta is a determined and devoted professional who worked long days to produce extremely detailed work in a minimal amount of time. Watching her work was also an opportunity for our employees to witness an artist create a painting in real time and appreciate the time, energy, and effort in completing a mural like this.
1 week ago Billy Poteet
Public murals say something about a community. They say the community cares about art and about creating a positive aesthetic feeling for all. They say something TO a community also – they say that the community is valued, and that there is pride. And they welcome visitors. So, I must say that when I first saw the murals by Georgeta in Riviera Beach, I was so taken with their beauty and the feelings they engender. They are positive and tropical. I was fortunate to watch Georgeta work on two of her murals and I was so impressed with her skill and professionalism, the way she planned and executed such huge projects, and how physically demanding they were. Any community would be fortunate to have one of her creations grace a lonely open space!
7 months ago Kathy Spicer
I had the pleasure of working with Georgeta on mural projects and she is an amazing artist, a sharp businesswoman, and community-minded! The love of her craft and community really comes through on her projects - and of course, they are done to the client specifications and always on time (or early!). If you get a chance, work with Georgeta - I highly recommend the experience!!
9 months ago Craig Kellem
We hired Georgeta for a custom paint project on the keel bulb of a racing sailboat belonging to a client. She was very professional and worked with us to get the design exactly as we wanted it. She was also super flexible about using the marine paint that was required for the job. Once the work started, she was incredibly efficient and actually finished ahead of schedule. The result was excellent and was identical to the presented design. We would absolutely work with Georgeta again and highly recommend her for custom paintwork.
3 months ago aubrey boehr
The Riviera Beach Community Redevelopment Agency would like to thank Murals by Georgeta for being a vital part of our Riviera Beach Art and Branding Project. Georgeta had the daunting task of installing a great piece of artwork at the main intersection of our City. The design and the final product was truly something special. Her positive work ethic and consummate professionalism were also to be admired. We look forward to working with her in the near future.
1 week ago Nancy correa
It is my pleasure to recommend Georgeta Fondos for employment with your organization. I worked with her when she created a stunning sailfish mural for the contemporary art exterior mural project that I manage, the Downtown Hollywood Mural Project. I was extremely impressed with her attitude and productivity during the time that she worked on her mural for the project. Georgeta is intelligent, creative and quite motivated. I am confident that she will devote herself to a position with your organization with a high degree of diligence and originality. Georgeta completed the mural on time and within budget, two things that are extremely important when creating public art. The mural that she created has become one of the most beloved murals in the project. I receive comments on a weekly basis from residents of Hollywood, Florida on what a beautiful mural she created. She completely changed the look and feel of the building where her mural resides.
1 week ago Anthony Moreno
Georgeta was very pleasant and professional to work with. Her work is meticulous, and she is a very creative and talented artist, on time and on budget. I sold this property in two weeks , this ceiling mural made quite an impression.
11 months ago Ken Ehler
A very talented artist. Gorgeous murals. The colors just pop. Such dedication and passion shows in her artwork.
11 months ago adam rentas
I had the pleasure to assist Georgeta Fondos on the Art to End Aids Mural Project which was awarded to her back in July of 2016. Georgeta is the consummate professional and completed the work ahead of schedule under some of the most difficult conditions, mostly South Florida in August. This project was sponsored by the Florida Department of Health in Broward County and is to raise awareness of the recent spike in HIV/AIDS cases in Broward County. The Mural itself is painted onto a semi-trailer which was donated by CBI, Cliff Berry, Inc. The idea is to be able to bring the mural to community events and raise awareness to test for HIV. Georgeta was incredibly generous with her time and talents. The making of the mural was beautifully documented by CBS Ecomedia.
11 months ago ilya shkuropat
Exceptional artist! Wonderful experience!!! Love the murals in our home!
9 months ago
Popular places from the category Painting studio