Mack Morris Heating and Air Conditioning
HVAC contractor Mack Morris Heating and Air Conditioning, 175 Commerce Dr, Ruckersville, VA 22968:
220 reviews
of users and employees, detailed information about the address, opening hours, location on the map, attendance, photos, menus, phone number and a huge amount of other detailed and useful information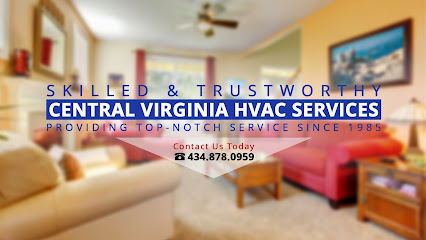 Address:
175 Commerce Dr, Ruckersville, VA 22968
GPS coordinates
Latitude:
38.2242763
Longitude:
-78.3721038
Location on the map
Reviews Kevin Slate
Great service and quality. A friend had used them to replace his AC and recommended them. He was right! I used their free second opinion and they saved me more than $1000. They provided a portable AC to help while waiting for the install and their final bill was exactly their quoted price. Highly recommend them. Everyone from their office folks on the phone to the guys doing the estimate and install, they were all very nice and professional.
6 months ago Nathan Flitcroft
My family was blessed with this amazing company. Our AC unit got burned because of the storm, so we contacted Mack and Morris to do the work. They immediately came out, ordered the parts and in less than two days our AC unit was working. In the middle of this hot weather with children in the house Mack and Morris were so prompt to resolve my issue. Customer service is great, our technician Shane was so professional same as The manager Mr. Frank. I would definitely recommend Mack and Morris to anyone.
6 months ago rajesh gosavi
Very professional. LOVE that they give you a time (rather than a window) and show up at that time. Very quick and very knowledgeable. Nice service person.
5 months ago Yishi Zhu
Our AC wasn't working so I called first thing in the morning. The repair team came out just an hour or two later, called first, and was incredibly helpful. They did a tremendous job, were very professional and repairs our AC!
6 months ago Tom Mattice
Mack Morris has always been a great company to work with. Technicians are pleasant and well trained. They came out on a Sunday to fix the AC in my coffee shop. All went well and we are in tiptop shape To open tomorrow! Thank you for years of reliable and efficient service!
6 months ago Greta Ricci
I called in the morning and got an afternoon appointment that day! They showed up on time and we're very professional. I thought the cost associated with work done was very reasonable. They got my AC up and going on a hot summer day quickly so the house didn't get too hot throughout the day and the AC didn't have to play catch up did make the house comfortable. Thank you to the technician that came out and Ashley in the front office
5 months ago Brad Brusa
Responsive and timely as always. The mechanics are tidy and polite.
4 months ago J HERMANN
We returned from vacation to find our thermostat completely dead. We called Mack Morris and within an hour, Wesley installed a new thermostat and we are good to go! This was a weekend call, and we are very grateful for the expertise and prompt response! Thanks to Wesley and the good people at Mack Morris we are nice and cool.
6 months ago Garrick Wedekind
Everything about the experience was great. People on the phone were friendly and helpful. They called me to let me know when someone was on the way. Sue was wonderful. She fixed the problem fast and helped me understand what the problem was and how she fixed it. Highly recommended. Will use them in the future.
7 months ago Robin Prober
Caleb was very polite, and professional. He did a thorough job. He called first, before showing up early, due to a cancellation in his schedule. He later thanked me for being flexible.
6 months ago Mary Krinbring
Our air conditioner stopped pumping out cold air in the middle of summer. They came out the same day and helped us diagnose the problem. They topped off the coolant and ordered the necessary part for us. As soon as the part came in they installed it and even helped us with the warranty for that part! They were very friendly and worked quickly. Definitely reccomend them for your AC needs.
5 months ago kevin Martin
I could not be more pleased. Alejandro and his son were prompt careful courteous professional totally representing Mac Morris in every positive light. The installation seems to be perfect the air-conditioning is working so nice now. I highly recommend Mac Morris
6 days ago LeAnne Abbott
AC died over the weekend. Called MM on Monday morning and Ashley had Wesley out for a diagnosis a few hours later. He did a great job explaining what he was looking for and what he was doing. Even showed me where he found the issue. Motor ended up meeting its end. Wesley emailed his parts guy what was needed and he called very soon after with the cost and timeline of it being received. Ended up arriving the next day and then Ashley called back to schedule Wesley to come back out Wednesday afternoon for the replacement. Beyond pleased with the Mack Morris team.
10 months ago Ebony Walker
Sue was prompt, informative and courteous. She quickly diagnosed our problem, and had the system back up and running within an hour. She was very knowledgeable and certainly provided us with a very positive experience with Mack Morris heating and air.
6 months ago MysteriousEnergy
Very timely and professional They offer great advice
4 months ago Tanner Summers
I was disappointed that my new HVAC unit needed a major repair only a year after installation, but I certainly appreciate the quick diagnosis and repair response time given the long Labor Day weekend. As usual, the tech was responsive, courteous and professional and got our HVAC back up and running. Thanks!
5 months ago Debo Dadon
Our AC went down on a hot day in the summer. I called Mack Morris and they had two technicians out at our home in less than an hour. The issue was resolved in about 30 minutes and we were back getting cooled. The response was so fast our house didn't even get hot! The technicians were very friendly and described the issues.
7 months ago Lyv Houston
My AC died right as it's starting to heat up so I got a couple of quotes before deciding on working with Mack Morris. Cody came out for an estimate and was super helpful and informative which made me feel comfortable with having them do the job! Glad to see honest people looking out for their customers.
10 months ago Jan Schmidt
Had a short in the main power supply wire from the breaker panel to the cut off box. Wesley, spliced it so I would have AC until an electrician could come to replace the wire. Call about 10am and was here about 3pm. AC temporarily repaired. Excellent service and personal service tech.
7 months ago Rachel Pitcher
I have used Mack Morris since we moved here in 2018. For 14 years, I was a field engineer for a company who's focus was customer service, so I know the difference between good and bad customer service, and it seems now days a lot of companies have lost that focus. This is NOT true for Mack Morris, from the first time I called for service I was impressed with their quick response and customer service protocols. Their dispatchers are always helpful and the field people they have sent out have been very knowledgable and excellent to work with.
9 months ago Brandon Collin
We were pleased to watch Mr. Wesley Hoffman work on our high-tech, misbehaving/broken thermostat. In fact, it was broken . Mr. Hoffman installed a new, more straightforward, simpler thermostat, at our request. He is friendly, professional, and very forthcoming with good information and help for us. In our estimation, he is a credit to Mack Morris!
6 months ago Michael Koury
I had an emergency yesterday 7/13 My AC was freezing up so I called Mack Morris and they came out the same day. John, the service tech, throughly checked out the unit and found several pin holes in the AC coils. So he gave me the option to either replace just the coil or get a new unit-UGH. I have had many problems with this unit so I decided to get a new unit. John was very professional, courteous, on time and sorry to give me bad news. John also gave me the option to borrow a portable AC unit just so I could sleep at night beings it so damn hot this time of year. Thank you for your great service.
7 months ago Jay Ringenbach
I have Mack Morris Heating and Air on a yearly service plan and couldn't be happier with the service they provide. They ALWAYS show up on time and are competent and professional.
5 months ago Chris Hughes
I trust Mack Morris with ALL my HVAC needs. The units are old but they do a good job of maintenance to run well instead of pressuring me to replace the units. I have made the mistake of using other "cheaper advertised specials" by other companies but they nickle and dime the customer. For example, Mack Morris does the chemical clean as part of the yearly maintenance whereas other companies charge an additional $150-249 on top of the yearly PM plan. The technicians are honest and professional and the office staff is too. They have patiently answered all my questions and I have learned a lot about different HVAC systems - oil, propane, heatpump. They are one of few companies that work on oil furnaces. Thank you Mack Morris, always a pleasure doing business with you! Love this local company!
5 months ago nhung Nguyen
Sue was unbelievably wonderful! She listened to the problem and fixed it within minutes! She has such a nice way about her and explained everything. It's so stressful when AC breaks in the summer in addition to worrying about the possible huge expense. Sue and Mack Morris are responsive, honest, and provide a service I have never experienced before with HVAC repair In over 20 years!!!
7 months ago Michael Duncan
For the record, of the many satisfied Mack Morris customers, it should be fully disclosed that of those customers, they fall in one or two categories. Owners of Mitsubishi or Gree mini-ductless units. Recently spoke to a Mack Morris technician in person regarding the problems I am experiencing with ductless unit and he advised me to contact Mack Morris service department. He never asked what type of unit or brand and said he had contacted the office to let them know I would be calling to schedule an appointment. Within the next ten minutes I was on the phone speaking with their Appointment Scheduler. She asked only one question in regards to the unit. What is it doing. She never specified that Mack Morris only services Gree and Mitsubishi. Imagine my surprise once the technician arrives after observing the unit, who then informs me (the customer), they can't help you. I will let Mack Morris ponder this over, along with two company employees that didn't get it right. This post is intended to provide greater clarity for their missteps and a forewarning for the next potential customer.
6 months ago Thomas Staub
We are pleased with the general maintenance performed on the heating/ac systems in our home by Mack Morris.
5 months ago Ilary Oni
Power surge during storm fried our board on the condenser unit. Quick diagnosis, professional and showed me the burned board instead of just telling me that that was the issue. Would recommend!
5 months ago DEV VAGH
We had Mack Morris replace our entire 26-year-old heat pump system, including relocating the indoor air handler downstairs to the garage and running new ductwork. They were competitively priced and very knowledgeable regarding what we needed and what would work best for our home. The installation team - Alejandro, Justin, Phillip, and Matt were incredible! They were prompt, courteous, hard-working, knowledgeable, and considerate. They didn't hesitate to answer any questions or consider options. The finished system is very professionally done and we would highly recommend the Mack Morris team to anyone.
1 month ago Luke Johnson
David and his team were super professional. Job done in appropriate time with no issues. Friendly guys to chat with as I was in and out with my own chores. All of the "home office" support staff were great through out the whole scheduling process.
2 months ago Johann Barrios
Ashley is very courteous and efficient in scheduling and coordinating the services needed. Her "call backs" are much appreciated too. Cory is the technician you want to provide your service. Friendly, helpful, VERY knowledgeable. He reprogrammed the thermostat and explained in detail how the entire hybrid HVAC system works. We had just moved into our home and were unfamiliar with the system and the "peculiar" system settings programmed for the previous owners. Thank-you Cory and Ashley for jobs well done. Mack Morris Heating and Air is the best!
1 month ago Christopher Lee
Honest and professional company! The whole team are great to work with, and I wouldn't think of using anyone else for our HVAC needs.
7 months ago April Corral
Mack Morris is the best. Called early in the morning on Monday when A/C broke on a Sunday afternoon. It's Monday at 9:22 am and the A/C is up and working. Many thanks for the great service!!
7 months ago Bill Daniels
Scheduling was easy and Cindy was so patient in explaining the options and plans. I was so very impressed with the tech, Tyler. He knew his equipment and he was very professional. He was kind and polite and made the process easy. Thank you!
9 months ago Rain Dog
Service was done in a timely manner. And Crystal was great to deal with.
5 months ago Trazana Combs
I've used Mack Morris several times and I've had a great experience every time.
5 months ago Lindsey M
Sean always provides top notch semiannual service for our heat pump that we purchased from Mack Morris three years ago. We appreciate his expertise and pleasant personality. He always takes time to answer the questions we have and gives helpful information and recommendations on best use and care of the system.
9 months ago gayathri r
Very nice, professional. Good explanation s if services.
5 months ago Jerrod McDaniel
I discovered a leak in my ceiling on Friday evening of memorial day weekend. I traced it back to the closet right above, where the heat pump was stored. I called Mack Morris because they have 24 hour service. Just a few minutes after I spoke to the answering service the technician called me and asked me some questions, then told me how soon she would be there. She figured out the problem right away and was able to repair it. It was very reassuring to be able to I got a leak fixed ASAP.
8 months ago Josh Little
I had a dripping AC unit. I called Mack Morris and they had a service tech out a couple of hours later. The tech was very friendly and knowledgeable and fixed the problem right away!
6 months ago Katherine Kelly
Awesome job by Sue! She assessed the situation and resolved the a/c issue in a timely manner. Very pleased with the outcome.
9 months ago Sydney Conwell
The office was great at setting up the appointment and reminders. John T. Was our technician. He was polite and professional. He reviewed with us what services he would be performing. He wore a mask and social distanced. I highly recommend Mack Morris.
10 months ago Ebrahim Ahmed
Wesley got here promptly. He immediately spotted the problem and put my mind at ease by explaining what was going on with my system in this weather (icing) and checking to ensure that the system was working properly. He answered my questions and gave tips about maintenance that I can perform. Based on the information that he shared and the trust that he inspired, I decided to purchase the maintenance plan. Thanks, Wesley!
2 months ago Asgg Hgfdd
Great fast service. Jonathan is amazing. We've used Mack Morris for years and always had great fast service and repair. We signed on and use their spring and fall service plan to keep us running.
10 months ago Dhanasree Katakam
We are very impressed with Mack Morris. We've had them out a couple of times to diagnose and check our heat pump issues. Both Johnathan and Scott have been very professional, kind, and honest. They did thorough checks of everything to make sure that we won't need to pay for something we don't actually need (that another company told us we needed), and clearly explained what they saw.
2 months ago Cameron Scott
Great service. Arrived early. Very professional and efficient.
7 months ago Dana Ploof
John was so great and helpful. I needed some HVAC maintenance and help with a potential gas leak and he went above and beyond to help me fix that problem. So nice, so professional. Have always had a good experience with Mack Morris.
11 months ago Liz Riera
Sue was great, very professional and polite. I will definitely be calling Mack Morris for any future issues that may come up with our A/C.
5 months ago Tina Carrigan
Great service. Definitely pleased with mini-split.
6 months ago Merlandie pierre
They are always prompt and pleasant. Very efficient.
5 months ago
Popular places from the category HVAC contractor