Academy of Indian Lake Village
Preschool Academy of Indian Lake Village, 151 Saundersville Rd, Hendersonville, TN 37075:
64 reviews
of users and employees, detailed information about the address, opening hours, location on the map, attendance, photos, menus, phone number and a huge amount of other detailed and useful information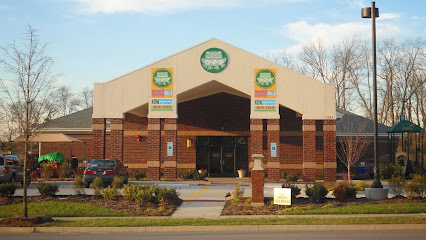 Address:
151 Saundersville Rd, Hendersonville, TN 37075
GPS coordinates
Latitude:
36.3284834
Longitude:
-86.5836360
Location on the map
Reviews L B
My toddler has been going to The Academy of Indian Lake since he was 6 weeks old. They have truly become like family! The amount of love and attention my son gets during the day is so amazing. He truly loves going to daycare every day! I would recommend them to anyone!!
2 months ago Elizabeth Lopez
We switched from another school to this place and we are so glad we did. The staff is so caring and I can tell they are passionate for kids. So happy we're able to have our son here.
4 months ago Sarah Connor
It was a no for me. The baby section was extremely small and the staff couldn't decide if they wanted to wear masks or not. I would possibly but my older child there, but not a baby.
5 months ago Margaret Nicholas
Our daughter and son attend this school, and they absolutely love it! Our daughter has been going for 3 years and she loves her teachers, and is always excited about going to school. My son is an infant and they truly give him the best care and attention. I always feel confident and comfortable with knowing my kids are 100% taken care of. All the teachers and management are family to us and we couldn't imagine our babies being anywhere else during the day.
8 months ago David Ritchie
Our son has been going here for almost 2 years now. It has been a great experience for us. The entire staff has been welcoming from day one. Right away we could see the love and respect the kids have for the teachers which helped us make the decision to send our son here. And best of all, he really loves his school.
1 week ago Debbie Magee
I have been blessed to work at the Academy of Indian Lake Village for 3 years. It has been an amazing place to be a part of! The family like atmosphere has been the best I have experienced in child care. The administration loves each and every staff member and go above and beyond to help them in any way possible. Candace, Jen, and Krystal are the best administration is have come across in my many years of child care. The way they care for each and every family and child is impeccable. From simple good mornings to catering to the specific needs of a family. I always feel prepared to start any day and their encouraging words always makes me feel at my best. This is the best child care I have worked at and I am so happy to be a part of this family.
4 months ago David Pascucci
Everyone is so professional and they really care for the young ones they watch everyday. Especially Sabrina, she is always so pleasant and professional. Thank you all for your hard work!
10 months ago Moises Torres
My daughter has been attending here since she was just a few weeks old and now is going on two years old. I'm very confident in the staffs abilities to care for her and teach her as well. The staff cares for the kids as if they were their own. I couldn't be more pleased with the facility and the professional staff that care for my daughter. Highly recommend.
4 months ago Connor Jacobmeyer
I have worked at The Academy of Indian Lake Village for a year and a half now. Never have I found a job more rewarding than this! I walk into work every morning knowing that I am loved by the children and supported by the staff. Getting to learn about each child that walks into my classroom is my favorite part of working in childcare. Being there when they're learning to control their emotions or seeing they pride on their face when the complete a new task is something I am honored to be apart of.
8 months ago Andrae Moore
Our child has been enrolled here for almost three years and we have always been very pleased. The staff is very friendly, the facility is always clean, and we feel that our son has advanced really well. The daily breakfast bar is also a nice treat on those time constricted mornings :)
8 months ago Pawel Karbarz
My daughter has been attending the Academy of Indian Lake Village for a little over 2yrs and we have had the best experience!! From the time my husband and I first visited, we knew that we wanted our daughter to attend. I was particularly impressed w/ how clean the place was, and how friendly the teachers and staff were. We have been blessed w/ phenomenal teachers such as: Ms. Jessica, Ms. Katlyn, Ms. Shawna, & Ms. Alex (all of whom my daughter has grown attached to). Also, the directors/administrative staff do an amazing job communicating and getting out information to the parents in a timely manner. My daughter will be entering Kindergarten in August, but we will never forget the Academy and the impact that it has left on us!
1 week ago Lahoma Graham
Wonderful place!!! I had to start back work when my daughter was 4 months old and it was very hard on me. The staff at the Academy have been great. The Infant 1 teachers, front desk, and even teachers of other classes seem to know my daughter and always interact with her every time they see her. Knowing your child is in good hands while your away is very comforting.
7 months ago Denise Piat
Oh how beloved this daycare has been to our family! Our two girls (one 2 year old and one infant) were there for a year and it felt like home immediately. All of the teachers so clearly love their jobs and what they do. Our girls were 100% taken care of by the staff but more importantly- they were sincerely loved. This is a priceless feeling for your children! As a working mom- I never had to stress about their care after I dropped them off for the day. I knew the staff had their best interest at heart always. Send your kids here! You will not be disappointed!
8 months ago Joel Marsh
We absolutely LOVE this place! It's awesome how every teacher is so involved and caring! My daughter has been there for 2 years now & there has not been one teacher I didn't appreciate. My sweet girl has learned so much while attending the Academy. I recommend here for anyone seeking somewhere to take their little one while they work! You'll get pictures & updated events on what the class is working on throughout the day. I never have to worry and picking up is such a breeze. Everyone greets you with such a warming smile. This place has spoiled us entirely. Sure we could find somewhere cheaper. But you pay for what you get and this place is PERFECT! You will not be disappointed! They go above and beyond to make sure my favorite person is happy and cared for & that means the most ????
8 months ago Sophie Coppola
Let me start by stating I have thoroughly reviewed many daycares, preschools, and mothers day out programs. I love The Academy! I have started with them as a full time working mother, then had some time to stay home with my children, and have recently returned to part time work. We used them when I was full time and have returned to them currently. I was not sure I wanted to use them again, but the current staff and leadership are phenomenal! The facility is clean, the staff is happy and joyful, and they adore my little ones. This means the most to me! I have experience various types of curriculum, and also believe The Academy has a wonderful approach of teaching children through experiential learning. They have welcomed my feedback and questions and have implemented things to tailor more to each of my children's specific needs. I cannot be more grateful for them and the joy my children experience when arriving there. I highly recommend this facility and am convinced I have my children in the best place while I work. I know and have experienced other programs. I am grateful and feel blessed to have them.
7 months ago Kenric Martinez
My 11 month old son goes to The Academy and I absolutely LOVE it!!!! The staff is amazing and the teachers are so caring! They work with me to learn his ever changing schedule!!! The director, Candace, and the assistant director, Jen, are so caring and sweet! The always make me feel welcome when I come in by greeting me! I would recommend this preschool to anyone looking for a place for their kids! The security on this building is my favorite part, theres finger print scanning to get in, there's always some to greet you at the door, the teachers are attentive and check when someone passes them in the hall, and there's sign in and out sheets in the classrooms for extra security!! I love this place!!!
9 months ago Tay Novak
Our son has been going to The Academy for just over two years and I've never been more confident in a decision in my life. He has learned so much from the incredible staff there. The educators don't just take an interest in the children, but the family as a whole and genuinely care about what's going on with the parents as well. When ever we have a second child, I look forward to sending them to The Academy!
9 months ago Rod Williams
I've had my child enrolled here since she was 4 months old. All of the teachers have been great with her. She loves her time at Academy.
1 week ago andrew golota
The Director and staff here go above and beyond to see their students bloom and prosper. The security is amazing. There are fun events for the students as well as the family very frequently. The staff send pictures and updates to the parents throughout the day. It's truly an incredible place.
11 months ago Brad Gatons
They treat the kids here like their own family! The staff and leadership are awesome and have been there forever. This is the safest place possible for our children and they love it!
7 months ago Tiana
I have worked at the Academy of Indian Lake for 3 years now and I have loved every second of my experience here. The Academy is like my second home. Everyone is so welcoming and willing to help you if you need help with anything and everything. Candace has been one of the best directors I have had in all my experience in childcare. She is very passionate about her job and she has all of the children and staff in mind at all times. She is always taking input from teachers and applying it where needed. I always feel prepared for any and all assessments at all times. The Academy is great at making sure all teachers go through the appropriate training's so we are always ready for anything. The loving and welcoming environment The Academy offers really does make this the best place to work! I am so glad to be apart of the AoILV team!!!
7 months ago Trevis True
I love the academy of Indian lake village! My son Sj which is 4 now have blossomed into the confident, friendly, and not as timid as he once was. I am amazed of the growth he has had due to the curriculum at the academy. The teachers and staff is so informative & caring with a homely & safe atmosphere! Candace the director is great and I couldn't ask for anything better! They rock!!
7 months ago Friends Post
The Academy of Indian Lake Village truly meets the needs of young children in the Hendersonville community well. That's no easy undertaking--as those familiar with early childhood organizations can attest. The founding company and the on-site staff are ALL educated in developmentally appropriate practices and are experienced in what works best for children and their families. Families and compassion are so important to this entire organization! It's a great thing to know that these fabulous people not only care for your children, they care for YOU, too. What a blessing! Two thumbs up for The Academy, and most particularly, for The Academy of Indian Lake Village. ????????
7 months ago NALGUSTO ALVES
I can't begin to say how much I love this school. I researched every school in the county and area. I was looking for a safe, secure and loving environment for my son who will be turning 4. The Academy of Indian Lake is the absolute best preschool and daycare you will find in Sumner County. From enrichment to nourishment, the staff provides it all. The staff is absolutely the best. Ms. Tracy & Mrs. Candance are absolutely wonderful. I could go on and on forever. I appreciate everything each teacher has done to make my son's father and I feel comfortable, safe and secure with care of care of our son.
3 weeks ago Ddee Ddee
I have been with the Academy almost 4 years and my little girl has grown so much within this time. When we first started she was quiet and reserved. Now she is full of confidence, knowledge, and very independent. She starts Kindergarten in August and I believe she is extremely ready for the transition thanks to all the wonderful teachers that have helped her reach her full potential. We are forever grateful
10 months ago Steven Corrigan
I absolutely adore being a part of the Academy Team. Everyone is always so thoughtful, and caring. I'm so blessed to be apart of not just a team, but a part of a family. They are always there for you no matter what is going on. The management, Tracy and Candace, are always listening, and doing everything they can to meet the needs of each and every teacher, and family. The staff is always so loving and sweet towards the children, they all do an amazing job teaching and lending a helping hand to fellow teachers, families, and student.
11 months ago Aleksandr
I can't speak highly enough of ALL of the staff at the AOILV. From the beginning, my family and I felt welcome and safe...cared for and about. And, that has continued. I know my child is LOVED. That is priceless in any parent's book. We will forever be grateful.
9 months ago Jonathan Gunter
This place is amazing! All of the staff members are a joy to interact with and care about the kids so much! You can see it everyday! The place is always so clean and welcoming when I go in there. I would recommend this place to anyone looking for child care.
4 months ago Beth Portolese
We have two kids in the Academy of Indian Lake Village and they have been there since they were 8 weeks old. We've had an excellent experience and truly feel that the administration and teachers love and care deeply for our kids. The enthusiasm, friendliness, and professionalism at the Academy are all outstanding and we would (and have) highly recommend it to any of our friends. We will be sad when our daughter leaves to go to Kindergarten but know that each of our kids have been well prepared for their next steps.
1 week ago Sam Farrell
Only worked there for 3 weeks. Management is rude, disrespectful, and unprofessional.
10 months ago Irliky Golicht
Academy has been an absolute blessing to me and my daughter. I am amazed by her development there- even our PCP says she is at the development level of a 6 year old and she just turned 4 in August. The teachers are awesome. I get pictures of my daughter during different activities every day and a very thorough report of her entire day each evening. This place truly cares about their kids and they are constantly learning and growing so that they can provide the best environment for the kids.
3 weeks ago Robert Laudun
My daughter went to this school for almost 2 years. We moved out of state and we were so sad to have to make her leave this school. Candace, Jen, and Krystal are great and love the kiddos. People tell me all the time how advanced my daughter's speech is- I can thank AOILV for that!
10 months ago Cherys SandridgeM
I absolutely love the academy of Indian lake village. My son went there from the time he was 2 until he started kindergarten. The new management team is absolutely amazing & all the teachers are so passionate about their jobs. It's like one big family there and I highly recommend you to Schedule a tour and I promise you will fall in love. I have been a teacher here for 3 years & I love it every single day!!
1 week ago Siraj Gherwash
We couldn't have found a better pre-school for our daughter. The best staff, amazing teachers. Our daughter for every single day of school was eager to go and have fun at this school. Thank you each and everyone of you. The BEST pre-school in Hendersonville.
5 months ago Christen Bouchard
Best child care center! The staff is incredibly friendly and organized. They adore each and every child. The curriculum is incredible with all kinds of indoor and outdoor learning tools. My kids learn so much everyday and they love all the fun activities that the instructors plan every week.
11 months ago Philip Pavone
My grandchild attends the Academy of Indian Lake and sometime I pick her up. I have picked her up at a chain school she attended in the past and I did not feel very welcome. But at this school, I am always given a warm welcome. The staff are very nice and helpful to me. My grandchild seems extremely happy here. I can tell she feels loved and at home. They know my grandchild by name. She is always showing off activities she has completed. She is learning sooo much and I can tell that they really do care about her. I can always glance at the calendar and see the fun events that they plan. The management is always available and professional. Our family will miss the Academy family this fall when our granddaughter begins the kindergarten magnet program. Thank you for everything! It makes a grandparent feel good to know that their grandchild is in such loving and capable hands.
4 months ago Courtney Matz
The staff and director are absolutely amazing. We enrolled our daughter here in June and in that time she has blossomed under their care. When she first started at 4 yrs old she couldn't even identify the letters of the alphabet. We worked with her at home but the facility she was at wasn't working with her like they should have. In the short amount of time she has been going there they have helped her improve tremendously! Candace and her assistant are 100% professional and are always walking the halls checking in on teachers and classes like they should. You can tell they love and care for all the kids that go there.
4 months ago Sharad Patel
The staff at The Academy have shown not just an incredible investment in my son's learning and growth, their passion for the children there is seen in everything they do. Great teachers and a new curriculum to ensure success have been great additions since we started. I look forward to a wonderful year. Go Tracy and team!!!!
10 months ago Samuel Holder
I have had the pleasure of knowing the Assistant Director at The Academy, Candace Irvin, as our personal nanny and (later) as the Assistant Director at The Academy, and she has been such a blessing to our family. She comes to work every single day with a positive attitude and is professional in everything she does. I have seen many children (and teachers) thrive under her care and guidance. Being around Candace for any amount of time will show that she is not only a good, trustworthy person, but she truly has a heart for children. Candace is also very driven, organized, and intelligent, and I would not think twice about enrolling my kids in a program under her leadership.
2 months ago Emma Dudley
We love the Academy of Indian Lake Village. When we first moved to Hendersonville 6 months ago, finding a quality preschool program for our son was at the top of our to-do list. After visiting several local preschools, we were feeling a bit discouraged, but then we visited the Academy and we knew it was the perfect fit for our son. The teachers and staff are incredible and provide excellent care and instruction. When my son needed some extra help, the teachers were more than willing to accommodate his needs and work with him to achieve goals. The management and leadership really take time to listen to parents and check in on families. They strive to create a community aspect and it truly shows! When we walk through the halls, it's not just my son's teachers who say hi to him, but almost every teacher at the academy knows my son by name. It's the little things like this that make it feel like home. We are so grateful for the staff and teachers of the academy. They love and care for the children so well and truly love what they do. In addition to the excellent staff, I also love the tadpoles app they use at the Academy. It's great to see pictures and updates of my son throughout the day. The teachers do a great job of communicating with me about my son's progress and I appreciate the details about when he napped, ate, and what activities they did. Overall, the Academy has exceeded our expectations. It's an excellent preschool with top notch teachers and staff. We're so grateful to be a part of the Academy family!
1 month ago Sourav Walia
I have worked at The Academy for a year and I couldn't imagine working for and with anyone else! The whole staff is professional and has a sincere love for each child. This school is the only school I would consider putting my own children in. They have true integrity!
1 week ago Sindhuja lifeisbeautiful
The program and staff are definitely 5 stars in our eyes! Both of our children have grown up in the program from the infant rooms. We could not be happier with how much they have learned, what they are exposed to with the curriculum to all of the extracurricular activities, friendly faces, and the peace it gives us knowing they are being loved and safe while we are at work. I would highly recommend this outstanding facility to anyone looking for a learning center. We even look forward, once our children grow out of The Academy, keeping in touch with life-long friendships that have been made! :)
7 months ago John Ferguson
I have worked for the Academy for 4 years. The management is wonderful, always very encouraging and supportive! We all love the children and their families! Everyone that I work with is always positive and willing to help out, which is why we make a great team!!
10 months ago B Turner
We have really appreciated all of the love and care shown to our grandson and granddaughter over the past years. Every one of their teachers has been wonderful, and we have particularly enjoyed our grandson's time with Ms. Alex and Ms. Shawna this year. They have really gotten to know him, his strengths and his quirks, and they have made him feel welcome, loved and safe. Our grandkids have always been eager to come to pre-school every morning. Academy has been an especially valuable place for them to grow and flourish. They will be away in school this fall. We will miss getting to come in the door, see the fish, say hi to Ms. Beth as we pass by the kitchen, and see what all is in store for the day. It is especially heartwarming that almost all of the staff know our grandkids and call them out by name, EVERY DAY, as we go through the halls. It is an inviting and wonderful place. PLEASE keep up the good work you are all doing. It greatly benefits the children (and parents). Our heartfelt thanks!
4 months ago Theresa Carr
I love AOILV. They are so caring for the families and the staff! It's always so welcoming and a great environment for not only the children but the parents as well!! The teachers are amazing along with the management team!! Everyone is like one big family always willing to help each other and always wanting to welcome new families and staff!! I most definitely recommend AOILV!!
10 months ago Manu C
The atmosphere at this school is unmatched. The children and teachers are loved so well ❤️
7 months ago Kavitha Sasi
This is by far and away the best preschool program we have been a part of. My son has gone to Academy for over a year. All of his teachers have been amazing. His current teacher is magnificent. The staff are friendly knowledgable, and caring. My five-year-old is always happy when I pick him up. He can't wait to tell me what he learned that day. The curriculum is great. They keep my son learning new things while having fun and staying engaged. We are so pleased with this preschool and so happy to be a part of it.
8 months ago Dipannita Goon
We had a wonderful experience at The Academy at Indian Lake. We have two young sons and I never worried when I dropped them off because each and every staff member loved our boys like they were their own. We regretfully had to leave the preschool recently because our family relocated and it was so sad to say goodbye! My oldest child initially struggled with Autism spectrum issues and I fully believe it is the primary result of the discipline and education provided by this top notch preschool that he did not qualify as Autistic anymore a little over a year ago. I felt we developed personal relationships with staff and this was fundamental in the growth and overall wonderful experience we had here. I very highly recommend this preschool to anyone who wants above and beyond for their child. Every penny I spent was worth it.
3 weeks ago Richard Hendriks
I honestly can't say enough wonderful things about this school. We tried a few other locations and although they had their pros they weren't a great fit. We feel like family here and our little boy is thriving and thrilled to walk through those doors every day! We all love his teachers, they are incredibly caring, positive, and fun. The directors are heavily involved and easily approachable, you can tell they truly love their jobs, and care about the families. He's learning so much more than just kindergarten prep and having a great time doing it.
2 months ago Mira Marnie
The Academy of Indian Lake Village is a great school with wonderful teachers and staff! My kids love it!
10 months ago
Popular places from the category Preschool