TRUE INTEGRITY INSURANCE & PAYROLL SERVICES, INC
Insurance agency TRUE INTEGRITY INSURANCE & PAYROLL SERVICES, INC, 173 W Magnolia Blvd STE 3101, Burbank, CA 91502:
12 reviews
of users and employees, detailed information about the address, opening hours, location on the map, attendance, photos, menus, phone number and a huge amount of other detailed and useful information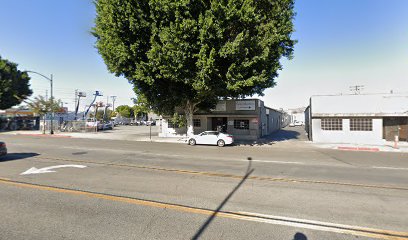 Address:
173 W Magnolia Blvd STE 3101, Burbank, CA 91502
GPS coordinates
Latitude:
34.1780220
Longitude:
-118.3173831
Location on the map
Reviews alice emerson
One of the most personalized experiences ever. Nancy and company have guided me through several different challenges and helped my wife and I with getting insurance for our businesses. From the office mascot (adorable doggy) to the service and end result, we highly recommend calling to set up a time to see her/ them when in need. Bonus for Spanish speakers as well because it seems most everyone at True Integrity Insurance is bilingual. Thx Nancy.
9 months ago Kevin Moody
I have used Nancy for years, prior to the start of her own company. Was great to find her again- always nice to have trustworthy, knowledgable people on your side. Brian has also been very helpful
11 months ago Armando Mendoza
Nancy and her son are truly wonderful, caring, and competent professionals. Anybody who says otherwise is just wrong. They have been a great asset to my law firm by helping us select and obtain worker's compensation insurance. If you have the chance to work with them, you should.
8 months ago Phillip Lauterborn
Horrible experience, never again! I walked-in and I was immediately "greeted" by Nancy. She strictly said, "what are you here for?" Nonetheless, I was still polite, smiled, and responded genuinely. She kept rolling her eyes at me & wouldn't let me speak or finish my sentence. I realised that she didn't deserve my business whatsoever, so I promptly left the place. Before you know it, Nancy comes out chasing me and told me to get ran over. That is something you never say regardless of who it is, it's extremely disrespectful. I am a nice person all around, so I thought she would need some positivity in her life. I gently told her to have a nice day and happy holidays. Meanwhile, she gave me the middle finger and a car was honking at her because she was blocking the driveway. Unfortunately, I will not be returning or recommending this place to anybody.
3 months ago Marc Gregoire
I had the misfortune of parking next to Nancy's car, the white one, in case you're curious. Nancy came out and started yelling at me, because she said I parked too close to her car. Her car was parked in street parking with a two hour limit on Magnolia that is public parking. She threatened to have my car towed after the two hours. It was two hour street parking. I had to move my car just to avoid the headache. I think legally, she can't tow my car. However, then had to look up the business and found out that she is not a lovely human being. Beware of this business and parking near it even if it's public parking. Nancy is watching!
6 months ago kimberly jackson
the best.
5 months ago Justin Roberts
Nancy, Juan, and their team are great and have always promptly helped our business with guidance and compliance. We highly recommend them and will continue to use their services.
8 months ago Mauro M
Nice, helpful people and a cute little dog greets you at the door.
5 months ago Kelly Ankawi
AVOID THIS PLACE AT ALL COST!!! I felt like I was getting slapped from left to right with INSULTS several times! From the beginning, the communication was so slow. It would take days to even get one question answered. I guess they aren't ripping people off enough for their rent so they ran unauthorized charges to my bank account!! Nancy (apparently an professional "agent" there) ignored my calls and emails. Has no manners. She is disorganized and rude. She is unfriendly and isn't helpful. She called me a "polar bear" and laughed because I was wearing a heavy coat due to rain. HOW RUDE! She makes fun of me while she's looking like a dog with her hair all frizzy. At least learn how to look PRESENTABLE first before SCAM PPL!
7 months ago gizmo do
Great place to get insurance.
3 months ago Kookie DeMonster
Nancy is phenomenal. You'll love her.
8 months ago Voy Comanche
With a name like 'true integrity', you'd think that they'd have some.
8 months ago
Popular places from the category Insurance agency