T-Mobile
Cell phone store T-Mobile, 4800 Laurel Canyon Blvd Ste A, Valley Village, CA 91607:
220 reviews
of users and employees, detailed information about the address, opening hours, location on the map, attendance, photos, menus, phone number and a huge amount of other detailed and useful information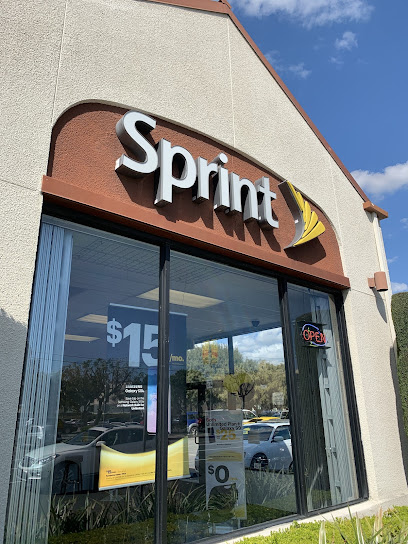 Address:
4800 Laurel Canyon Blvd Ste A, Valley Village, CA 91607
GPS coordinates
Latitude:
34.1578686
Longitude:
-118.3961208
Location on the map
Reviews Mike Klimentiev
Brian and Miguel are the coolest team in the evening around 7 o'clock I swung by because one of my iPads wasn't reprobation and there was a tiny issue which I already forgot what he fixed but Bryan fixed my iPad and it was really great service MIGUEL was so helpful and gave me some advice about my Wi-Fi issues at home and I just felt so at home with this team and I feel like sometimes instead of putting negative reviews I want to give positive reviews to people that give excellent customer service and they were just so friendly a breath of fresh air in the middle of corona I highly recommend you guys connect with MIGUEL or Brian they're both super great people. Your loyal customer Zee
4 months ago Cameron Nagler
I have switched my service from AT&T to T-Mobile . The local T-Mobile store Asistant manager Maria have done a tremendous an excellent job .people at the store are polite ,professional and knowledgeable . I always will go back to this store I am happy and satisfied customer
3 months ago stayroula xarhoulakou
The staff were all very nice and very helpful.
11 months ago Leshawnda Underwood
Terrific customer service. Dulce and Bryan are very patient and thorough in taking care of ALL questions we had. Thank you!
8 months ago Mom Berg
This is the best Sprint store that I've ever visited. I've been a client for the past 5 years and can't say enough of positive things of the amazing crew working there. Super attentive, respectful, honest and fun. I got the luck to be helped by the sweet and amazing Dulce. She took well care of all my questions and concerns. Super helpful and definitely knows all about the store and their products. She'll always look up to help you to save money and feel comfortable in all your purchases. Dulce you are Amazing. Best Sprint Store. I mean it.
9 months ago Alex Obeng
I worked with salesperson Kiersten Clark on the upgraded phone I got. His patience in communicating clearly, then thoroughly showing me what I needed to know so I could use my device independently.... was "surprisingly" excellent as well as unmatched ! Because of his customer service and advanced knowledge of all the Sprint items, as well as how to adjust them so they better work to my advantage, are "awesome" to me. I feel a lot less hesitant about making further upgraded purchases. I'll definitely be returning to this store. I may even make an appointment first so I'm assured I can do my Sprint purchasing business with him specifically.
4 months ago MuhammadRafli
Smooth, easy, and carefree transaction. Renewed contract, upgraded phone with Kiersten. He is calm, polite, helpful, and explained everything with clarity and professionalism. Very confident about my purchases; and even the accessories which cost a bit more, for sake the long term investment. Saturday morning before noon was hassle-free. Everyone on staff whom I met are personable and easy to talk to.
10 months ago Gena Vail
Two amazingly helpful men service sprint customers here. By far the best customer treatment I've had! Q was patient and very knowledgeable about my device despite it being a rather old iPhone model. Both guys had insightful recommendations about the new and old phones that are currently out in the market. Awesome and fast experience.
7 months ago Maria Maiorino
The store is kind of far from me but it was definitely worth the trip. The staff there is really helpful and informative, very nice, and answered all my questions. Deanna is highly recommended. She is a great person, very nice, and will help you get the most out of what you need. Thank you guys. Anytime I have an issue I will definitely come back.
9 months ago Valerie Brown
The staff was really friendly. I actually had a lot of fun while getting my phone. Everyone was so helpful! I highly recommend Deanna and Edwin. They helped answer all my questions. I've been an android user my whole life and they helped me make a switch to iPhone and I couldn't be any happier! Thank you!!!
4 months ago Joe Murphy
OMG! The service here was amazing. Erick the manager took care of us first by mapping out how we can save money, provided specific instruction on how to cancel certain items on my account and made sure we were getting the best deals. We then finished our care with Marcus who set up our phones, informed us of special features and answered any questions. He had so much patience; it was unreal. I actually came in the day before and watched how Marcus cared for other customers who were upset. He remained professional, calm and personal. I was impressed. Erick even featured us in a video for his CEO to see! We not got only received great service, but we enjoyed the customer connection. Definitely will keep coming here for all my service.
8 months ago Tom Christilaw
For the past few days my phone has been refusing to cooperate with me so finally I decide to go in and get it checked out. Usually it takes forever when I go in and the problem never really gets solved. This time I chose to go in and the whole way there I'm just HOPING we get things figured out. I think the original super man was a woman. Cynthia his was awesome. My phone wouldn't charge so She tried different chargers and figured out it was my charger. Even though I tried a few different ones before I came in. She has a lot of patience and understood what was going on once I explained everything to her. I've been without a phone for a couple days now and I was just beyond irritated but she definitely changed my mood for sure. She's awesome. Thank you again Cynthia. I owe you Starbucks. ✊????????
5 days ago leigh gotfredson
Marcus and Erik were amazing! They were very helpful! Customer service was excellent! Very knowledgeable and helped us not only with our new phones, but our work phones. I have to say the best experience I've had in a Sprint store in a long time. Usually, it's a long stressful time, but not with this dynamic duo! I strongly recommend for any of your phone or accessory needs with Sprint, go to this store and ask for Erik or Marcus!!!
4 months ago Misty Blue
Dulce was fantastic all the way from start to finish during my visit. She was patient, took time to answer each and every one of my questions, and listened to my concerns a d needs and intuitively steered me in the right direction. She also answered several before I could even think to answer. Very glad I was able to have her help and she is for sure an asset to Sprint and the location she works at! 5 stars!
1 month ago Mark Keller
The manager Erick was beyond helpful in resolving my phone issues. He was fast efficient and explained what I needed to know so that I could make the corrections myself if need be. He was extremely thorough very friendly cool guy promote him!!! He's the best!!
8 months ago Jo Hawkins
Danny Ramirez and The whole crew at Sprint have been absolutely amazing! So professional, so knowledgeable, and an absolute pleasure to work with. This will forever be my "go to" sprint store. Here you are always greeted with a smile and a friendly welcome. Thank you Danny...you were fabulous!!!! ❣️
4 months ago Gerard
This Sprint location is THE BEST! Deanna was my Rep. She took such great care of me and my Mom! She was knowledgeable and very very sweet. She was able to add my mom hook up a new phone and save me money!! Danny, Chris and Joe all helped in some way also. This crew has it covered!!
1 month ago Terry Cole
KC and Ana Spent an hour and a half with me to activate a new phone that stumped 3 other sprint stores. Stayed 30min past closing and went above and beyond in every way. I will never go to another sprint store. Good people. Good service. They care, and it's so refreshing.
4 months ago Nargiz Neymatova
Great Sprint store. Sorted out great renewal plan and awesome deal on phone. Emmanuel was professional, super helpful and made the whole experience excellent. Bravo Sprint.
4 months ago Lintell Brown
I'm giving 1 star as I did enjoy my experience at the store, but now 3 months later I'm dealing with this store saying we did not turn our old phones which was false as we had to turn them in to upgrade and we got charged our autopay bill of $800 in December! I called sprint who then did an investigation and found out indeed we did turn in our old phone , but now it's been hell trying to get our refund! The first 3 phone calls to customer service said we'd be getting the refund the week of Jan 13th then by last weekend then by today! So then I went into a sprint store who said yes they see in the computers our refund, but we still don't have it in our account so then I call Sprints finances who say they don't see a refund and we have to wait another 3-5 business days!!!! This store's mistake has really cost us money & time!!!!
6 months ago Ben Sudduth
This was by far the best experience I have ever had with Sprint. If google had more than 5 stars they would get it. Erick, the store manager was great to work with. He lowered my bill, took me from an Android to an iPhone and then took the time to teach me how to work the phone. Joerelle was also great and took his time working with other customers as well. The entire store gives excellent customer service!!!
1 week ago Eliza Charles
This Sprint location is top notch! I arrived with a phone that wouldn't turn on after glitching on me earlier, and David was able to restore it and allow me to recover all of my photos!! I upgraded to the iPhone 7 plus aftwr having the iPhone 6. David was SO SO SO helpful the whole three hours I was there. While I was waiting , it was so nice to watch all the sprint employees interact so positively with all of the customers coming and going. They are in the process of remodeling the location so be sure to stop by and check it out. AGAIN DAVID IS THE BEST! Thanks again for the help and new phone!!
9 months ago Alyssa Hoffman
This is our go to sprint store! The sales associates are incredibly friendly and work their hardest to get you the best deals available. They are very honest and make what is usually a very stressful experience, a very human one. Deanna and Christian helped us tonight and they both earned their five plus stars. They stayed open late to accommodate us with no complaints. I highly appreciate and recommend this store.
4 months ago Kristina Sequeira
I had to quickly set up a new plan and our my number over from another provider. Eric and Marcus were extremely helpful in this process. I'm new to Sprint and am already very impressed with the service! Come to this store and you will be well taken care of.
10 months ago Stephen Littlefield
I had an amazing experience at this store. I came in and wanted to upgrade. They didn't have my phone in stock. Danny drove to another store just so I could have the rose gold color. It was great! I am very happy. (:
9 months ago Jeremy Webber
By far the best Sprint store we have been. In regards to customer service they were quick and attentive. Thank You Tracy for the great customer service.
1 week ago Kira Allen
By far the best customer service I have ever received! I switched over from T-Mobile and I could not be happier! The rep Deanna went above and beyond to get me everything I wanted from phones to plans. She was very knowledgeable and patient with my million and one questions. Great service great people! Already referred a few family members to go see them and switch:)
8 months ago Scott Schools
All the staff was amazing. We have never been greeted more sincere and felt so comfortable. We left with our phones and hooked up with so many other great accessories. The Manager Erik and his team are Awesome! Cynthia, Janika and all the other cool staff. Thank you
11 months ago Hachu Vb
Emmanuel is awesome! He took the time to help me arrive at the best plan and had the patience to figure it all out. He is friendly and polite. Good Customer service.
10 months ago Siobhan Thompson
Dave Balbuena was excellent in customer service. I've never had anyone follow up so thoroughly after I bought the new iPhone 7. He also gave me a better plan that fit with my needs. Very patient explaining service. The store has a wonderful group of employees that care about service. Nice!!
8 months ago Brad Hast
I walked into this sprint store for lost of phone an they were really helpful. They're customer service was great, they gave me the option to get a new phone or make an insurance claim. I went wit the best option an I was satisfied. Great store to visit if you need help with any questions
8 months ago Anthony Aussel
Dropped by the Sprint store on Laurel Canyon and I couldn't have been more impressed with the staff there-- especially Danny Ramirez. He went above and beyond and is friendly and very helpful. Good customer service is hard to come by but great customer service is even harder. Great job!!
9 months ago Maria Luciana
Dulce was amazing! For the last 3 months I've been dealing with plan and phone issues with customer service. Hours on the phone, terrible experience! All that changed when I went to the sprint store and met Dulce. She spent 2 hours with me and got everything corrected and adjusted to what it was supposed to be. She was so kind and knowledgeable. I was ready to leave sprint but now I'll stick around.
11 months ago Elizabeth Scala
Just visited this store and was beyond pleased with the service I received. Marcus helped me price out various options and even called their corporate accounts people on my behalf to help me close out an account I no longer needed. I walked in with a broken phone and walked out with a great new phone and protection plan for the same price per month! Great service.
8 months ago Jim Reynolds
Absolutely the worst experience I have ever had with a Sprint store. I was continuously lied to by the sales rep and the manager. Was told I was on one plan, but was put on another. Was sold a "new" phone, only to find out it was recalled and then they pawned another one off on me. Then that one broke. After that fiasco, they said they'd upgrade (no charge) me. Again another lie. They said no change in billing or plan. They straight out lied to me. They changed my plan added a line and double charged me for the phone. Fast forward a year later. I go to upgrade my leased phone only to find out I can't because.....YES another lie told to me by this store. It's not a lease but a purchase. Please save yourselves the headache, money and lost time. DO NOT go to this "Franchise" Sprint store. Go to a Corporate Sprint store. You'll be treated honestly and fairly.
7 months ago Jeffrey Kime
So this place is pretty fun! All stores play the typical blah music and the employees seem to question whether or not they want to be there and help you. But at this store, they make it worth the extra drive past the ones closer to my house. The girls are really sweet and helpful and there is one young guy who just makes me laugh and forget my troubles. They play fun music and make it seem like they love being there which makes me feel good. I really suggest that people give them a try and see how what an awesome place it is!
6 months ago DeanR
Great service esp Deanna, although we waited over 1 1/2 hour, they patiently and respectfully helped me. I always come back to this store, there r 2 stores where i live, but they r not as helpful as this store. Btw, Eric the manager, recognize that people's r waiting for a long time, he talk to them with smiling face. Great customer service!!
10 months ago Darlene S
Very friendly customer service! Quick and easy! Love that they didn't try to make me spend money I didn't want to spend. I knew exactly what'd I'd be spending and didn't spend more. I appreciate that so much! Danny was Great thank you
8 months ago Debria Harris
The staff at this Sprint store location gets 5 stars for helping me resolve issues with various phones on numerous occasions. They will take their time to go above and beyond when it comes to solving problems or getting you what you need. Everyone here is great but the manager, Eric, and repair technician, Nick, are the two who have helped me the most, especially when I had major phone troubles. I appreciate great customer service, it makes a big difference. I'll always come here whether I need help or a new phone. Thanks, guys!
5 days ago Dorababu
I had a phone stolen from me over the weekend and Dulce saved my life! I had never lost a phone before but Dulce helped me out and walked me through the entire process. Very happy with the service I received.
10 months ago Carey C
I came in to the store had the best experience the employee were great. Dulce and Dave were so much help really friendly and nice. Help take care all my needs and problems
4 months ago Kapinka Kennels
Worked with Emmanuel today. Best customer service I've received in a very long time! Well done kid. Defiantly competing back.
8 months ago Kaitlan Doherty
Dulce was so helpful and awesome!!! I absolutely dreaded coming in for an upgrade, but she made the experience easy. More importantly she was clear and knowledgeable on all the products. I will definitely be coming back. Thank you Dulce????!!!
4 months ago darren m
Went in with my brother to check out our upgrade status and they took care of us really fast and they answered all our questions. Honestly best sprint store we've been to with the best costumer service. 10 out of 10 would definitely recommend
10 months ago Joel Beal
Today while inside the store I received amazing customer service. As soon as I walked in I was greeted by an associate named Danny. I walked in for new lines and Danny gave me the best experience I had inside the store. I will definitely be coming back and making this my local store.
9 months ago Chahana Bajracharya
UPDATE: First off we pay almost double what we were originally told even though we were promised that set price which looking back should have sounded too good to be true. Then we were given the free tablet- free Ha! Yes we pay for the plan but they failed to mention that we'd be stuck with it on a contract! They said $10/ monthly, fine. It was actually $15 on our bill! If you want to cancel the tablet theres an early termination fee. Ours would be $170!. Also, we were told we lease the phones and aren't under a contract. They fail to mention that the phone plan and phone lease are tied together so we can't cancel without also paying an early lease termination. They said if we decided to go to another provider we could and would only be responsible for paying the phone lease to sprint. It sounded too good to be true and sure enough it wasn't! The sprint customer service rep couldn't even believe the lies we were told. Nothing but lies here. If you are set on sprint order over the phone because at least customer service doesn't lie to you! I had originally given a 5 star because they were nice and I thought I had been given a great deal. They also make sure you're in a great mood right before asking you to leave a review. I'm sure if people updated their review months down the line there would be a lot less 5 stars.
11 months ago Mary Druckemiller
I've been a sprint customer from nearly a decade and not once have I been disappointed. Just switched to the new Red 7s and Chris did an amazing job helping me. My brother and I both upgraded and the process was so smooth and quick. Thank you!
9 months ago Rachel Pitcher
If you need a phone or ever and I do mean ever have a problem with your upgrading, I promise that this is the store to come too! I love them!!! They are now officially part of MY family. If I could underline (my) I would. I was having trouble with upgrading and I went somewhere else, not a good move. I have learned a good lesson the very hard way. You won't find a better team that would dedicated time, effort, and care about you while they're doing it. They love what they do and it really shows. You don't have to take my word for it, come see for yourself.
1 month ago William Herragi
I'm an sprint client for almost twenty years, I've been helped for many different associates, sometimes good, sometimes worst, but today I had the best experience ever. Cynthia Merlos was very helpful, real polite, very attentive and showed good knowledge. I'm so happy with my visit today. I hope they trained them all like her. Thank you.
7 months ago Jack Kim
Dulce and the rest of the staff were so nice and helpful. Super patient and overall great customer service! I'll be recommending Sprint to all my friends and family (:
4 months ago
Popular places from the category Cell phone store