Wayzata Pet Hospital
Veterinarian Wayzata Pet Hospital, 15712 Wayzata Blvd, Wayzata, MN 55391:
37 reviews
of users and employees, detailed information about the address, opening hours, location on the map, attendance, photos, menus, phone number and a huge amount of other detailed and useful information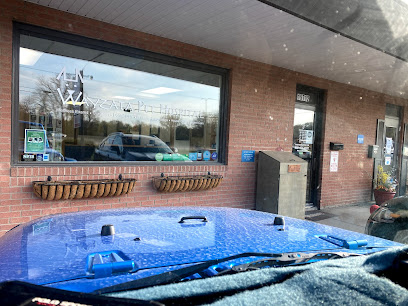 Address:
15712 Wayzata Blvd, Wayzata, MN 55391
GPS coordinates
Latitude:
44.9716411
Longitude:
-93.4774426
reviews Azania Maybuye
We love Wayzata Pet Hospital and Dr. Sven. They have taken excellent care of our pets and offer good, practical advice on any topic we've asked about. The location is convenient for us and having some evening hours is also a big plus.
3 months ago Kelsey Connor
Healing forhead prince likes going to see dr sven
6 months ago Marc Truesdell
Dr. Sven and Betsy and the entire team is just exceptional with detail, client support as much as patient support, and thorough care.
2 months ago Sascha Mackens
I can't say enough good things about Dr. Sven and team. They genuinely care about our dog and provide excellent, top notch medical care. We won't trust anyone else with Kevin, our dog. It's always so easy to get in for an appointment. They are so reasonably priced, and more importantly, never administer needless tests or procedures. They are just wonderful in every way and we feel so lucky to have Kevin cared for under the expertise of Dr. Sven. Dr. Sven and team are one in a million!
7 months ago Jihane Rachel
We could not say enough good things about Dr. Sven and feel we hit the jackpot to have found him for our two dogs, one very young & one very old. He has given us such sound, sensible and spot on advice for our Italian Greyhounds, who's needs vary because of age. He is never too busy to respond to an email or phone message. The staff is amazing as well, very friendly and knowledgable.
9 months ago Elizabeth M
My wife and I always take our dog (Raven) here. She needed her teeth clean this time around. Wayzata Pet hospital took good care of her and followed up by phone call the next day, too see how she was doing!
5 months ago Iyad Okasha
The staff and Dr. Sven are amazing! I wouldn't trust my dog with anyone else!
6 months ago Joseph Goodmahinn
I've been taking my cat to the Wayzata Pet Hospital since I moved into the area. The staff is friendly and knowledgeable and my appointments are always timely. I recently adopted a kitten and our most recent visit with both cats went amazingly smooth. Highly recommend.
4 months ago Morphicelus
They are fabulous with our bernedoodle!! Everyone there is welcoming and they listen to a client's concerns. We love Wayzata Pet Hospital!!
2 months ago Martha Rosales
Dr. Sven and his staff are amazing. Highly recommend Wayzata Pet Hospital. You are more than just a customer here. They truly treat and care for your animals as if they were their own.
2 months ago Peter Aungle
Dog care to go! The clinic made our yearly visit so easy today. Betsy came out to the car to get our pup, dr. Sven did all the stuff he does and called me with his thoughts, then Betsy came out to return our dog good as new. Easy peasy!
4 months ago damian daviid
my pup's favorite doc
1 month ago Aaron Fairooz
I brought my cat Milo for shots and a checkup. I was very impressed with the level of friendliness, professionalism and cost value. Dr Sven was very personable, professional and kind as was his staff. I found my new veterinarian!
3 months ago Michelle Price
We started at Wayzata Pet Hospital with a new puppy several months back. Dr. Sven and his staff have been nothing but wonderful to work with. This week I was very impressed with how they are continuing to support their clients thought the COVID-19 pandemic with an easy to use curbside pickup option.
2 months ago Thomas Kennings
I've never written a review on anything before now but am doing so to help other owners that have a dog that needs a TPLO surgery. I learned of Wayzata pet hospital through a Facebook tplo support page that gave them great reviews for the procedure. My normal clinic wasn't following through as they said they would so we were looking for an alternative. Dr Sven and his staff responded immediately and talking with Dr Sven over the phone I felt really comfortable with his practice. I felt like dr Sven would have talked with me for a hour if I needed, explaining the surgery and how he approaches the procedure. While Dr Sven does not actually do the procedure he does have Dr Murphy come in for these. Dr S said Dr Murphy does many of these and is very efficient. I felt efficient might equate to less pain etc afterwards. So, to be honest I went with my gut feeling and had the surgery done 5/22. My Springer had the other knee done at a different clinic with a different procedure 2 years ago. That procedure is generally known as the tightrope method. She was in terrible discomfort from that procedure and looked like heck when I picked her up so I felt I knew what to expect this time. I couldn't have been more wrong. I couldn't go in due to the current health crisis we are all facing but I watched as my girl pulled the vet tech out the door, I guess she was ready to go home. She looked great, alert and almost normal. I was so happy to see her that way. Whatever they do is working. It's only two days into this and we are icing and getting all the meds into her as laid out by Dr Sven and his team. It's all up to me now to keep her on track and I'm confident she'll turn out great. I drove 2 hours one way to get to Wayzata but after seeing what a great job they did I'd drive twice that far. From my experience the clinic and the surgeon and staff make a huge difference. I highly recommend this place. Update day 4 and all is VERY well.
1 month ago Joel Jennings
Excellent care, great DVM and staff
6 months ago Gwen Walker
Dr. Sven is extremely knowledgeable and and easy to talk to. A friend told us about him a year ago and it's has made an amazing difference in our dog's health! Our oldest dog has allergies and several other issues, including, bladder stones, cysts, vaccination sensitivities, and, most recently Lepto. He's restored wellness and a higher quality of life in our dog and we know we can trust him which has made us feel better too!
2 weeks ago Natasha Hammond
Dr Sven and his team are the best vet hospital and clinic I have EVER been to! Can't say enough great things about them. They care for my animals as if they are theirs. Go here for pet care!!
3 months ago Diego Rodriguez
What a friendly place. Small and personal. This is the only vet I've visited where my dog feels comfortable. Usually she's a mess.
8 months ago David Ziemba
We love Dr. Sven and the whole staff at Wayzata Pet Hospital and more importantly so does Poncho the kitty & Koda the puppy :-) Always feel well taken care of and they keep our pets healthy.
5 months ago Jolene Beeson
This is, hands down, the best veterinarian service I've ever went to with my little Morkie! He was treated like a Prince.
4 months ago Haala C
I was blown away by the knowledge, concern and obvious love for animals exhibited by Dr. Sven when I took my sister's dogs in for vaccinations in June. She is physically no longer able to care for her 10 yr-old rescues so I am doing the 'leg work' to keep them healthy and cared for until they are adopted. His concern for them finding a new home was obvious + genuine. I am an "old timer" ...45 years worth...in dealing with veterinarians and their clinics and recognized immediately that this a very special clinic. The support staff was also wonderful + really seened to be happy at work!. If I didn't have a 15+ year relationship with my "cats only" clinic, I would change to Dr. Sv⁸en in a heart beat!!
4 months ago Aaron Brockshus
Very friendly and they take such great care of my puppy. Dr. Sven is fantastic!
6 months ago Liz McClin
Dr.Sven is a very kind, polite and caring veterinarian. He was very gentle and showed that he cared about my cats. I appreciate that very much. Thank you.
6 months ago Rachael Langin
Absolutely, hands down the best Vet and general experience,…. knowledgeable, kind, and fairly priced. Our animals look forward to their visits. Thank you guys, you're amazing!
2 months ago Lefteris Alex
Dr. Labeda is so very gentle with animals. The whole staff is friendly and they try their best to get you in when you need it on short notice. I've been bringing my dogs here for over 10 years now. Very good prices too!
2 weeks ago Fran schiefer
I recommend this vet to everyone. Dr Sven and his staff are beyond phenomenal.
3 months ago Debapriya Biswas
We've trusted our pet care to Wayzata Pet Hospital for many years, and have always felt the care was compassionate and appropriate. Look forward to many more years of great service.
3 months ago Charles Lassiter
Always have a smile on their faces. Couldn't ask for a better vet.
3 months ago Cristian Rivera
I wonderful vet knowledgable patient and kind. Bring in your pet you won't go to another vet. Thanks you guys for helping my dog Jake! Tim
2 weeks ago Doreida Flores
Dr. Sven and his team are one of a kind. I've been coming to them for years & would never dream of going anywhere else. Why? You can tell they really care. No, they REALLY do. Dr. Sven blends his knowledge with a deep compassion for animals. In my case, Dr. Sven took an extra precautionary test when I brought my cat Scotch in for a dental cleaning. In this test, they found an issue with his heart. If my cat had been put under that day for his teeth cleaning without this test (which not all vets do), he would have likely died under anesthesia. Dr. Sven went the extra mile to ensure the safety of my cat & saved his life. Dr. Sven brought in a special cardiologist to help me diagnose heart disease & get my cat on the meds he needed. It gave me several more beautiful months to love him and to say goodbye. What a gift that I will always treasure. When it was time to say goodbye, their entire team was supportive and kind and provided their services with such grace. They handled my sobs with hugs and understanding. Thank you Betsy and Sabrina. I've brought my dog and cats there for routine care visits & I never feel pressured to purchase unnecessary services or products. They focus on your animal and what they need, not what they don't. This vet office has a small town feel where you will feel like family. I can't really rave enough about them. If you're looking for knowledge, personalized care and reasonable prices to boot, bring you furry friends here.
2 months ago Charlotte Jackson
Minnesota Boxer Rescue loves working with Dr. Sven. He goes out of his way to accommodate our boxers in need. It is obvious Dr. Sven loves working with animals and that the boxers love Dr. Sven as well.
3 months ago Laura Cortez
We've been taking our cats to Dr. Sven for over 10 yrs now. We followed Dr. Sven to Wayzata Pet Hospital after loving his services in E.P. We travel from Chaska to Wayzata just because of Dr. Sven's knowledge and the caring attention he gives our cats!
7 months ago Julia Kaseman
LOVED DR.LEBEDA! HE SOLD TO DR.SVEN! WOW! MATCH MADE IN HEAVEN! PERSONALLY COULDN'T BE HAPPIER!
3 months ago JORGE HERNANDEZ
We loved Wayzata Pet Hospital when it was owned by Dr. LaBeda. Change to Dr. Sven has been difficult for us and we are now searching for a new vet. We did not click with Dr. Sven at all and had communication problems with his vet tech, who seems a bit condescending the few times we had to deal directly with her. I do have to say that Betsy and Carol at the front desk could not be better, they are both caring and so easy to work with - I will miss both of them. Beware of your cost at this vet under the new management. For us, the prices seemed to jump considerably and both quotes I received for services needed were not close to the final cost. I never had this problem with the prior management. I hope the new management works for you all, it just didn't work for us.
5 months ago Nicholas Cosens
Friendly, affordable, trustworthy, clean
6 months ago Candace Martens
They did a great job trimming our little grumpy hedgehog's nails and doing an exam.
3 months ago
Popular places from the category Veterinarian