My Time Massage
Massage spa My Time Massage, 38625 14th Ave, North Branch, MN 55056:
48 reviews
of users and employees, detailed information about the address, opening hours, location on the map, attendance, photos, menus, phone number and a huge amount of other detailed and useful information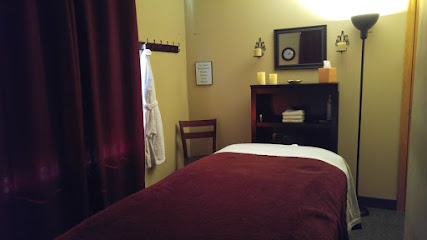 Address:
38625 14th Ave, North Branch, MN 55056
GPS coordinates
Latitude:
45.5079574
Longitude:
-92.9903868
Location on the map
Reviews Margaret Avery
I'll definitely be back!! I was needing and wanting a massage for quite awhile but was too nervous to. But I felt very comfortable the entire time. I had Daric and he did a great job. I appreciated his good communication, and always making sure I was comfortable with everything, and letting me have a say on how the session went. Thank you guys! I appreciate what you do. -Megan-
11 months ago karamvir grewal
Relaxing environment, great, experienced therapists. Enjoy every visit. Highly recommended!
4 months ago Hope Noyes
Legit I have had I think every therapist here and they are all amazing. Always get my shoulder worked on and everytime I come out feeling so much better. Prices are incredibly reasonable, and the staff is always friendly. 13/10 recommend.
10 months ago Michael Duntz
Derek is awesome! Everytime I go in, I come out very relaxed and definitely less knots! They have a infrared sauna that is amazing too?
9 months ago Katherine Flores
Very clean rooms and knowledgeable staff.
5 months ago beth fremel
We did a couple's massage and it was absolutely wonderful. The decorations were beautiful, and the atmosphere was so peaceful and relaxing, they created individualized treatment plans that were perfect. I can't say enough good things, definitely recommend!
5 months ago Kenny Wolf
Good massages but sometimes hard to get an appointment.
8 months ago rupesh patel
Gorgeous space. I had an outside massage from Nicole and she was amazing! Super relaxing and very god with communication.
2 months ago Eliza Mota
Just had a deep tissue massage and it was great! Thank you My Time.
2 months ago Francis Graham
Best massage ever, hands down.
10 months ago Kathy Miller
I received a 45 minute massage with Michele. She was so kind and did an amazing job on my back, neck, and hands! Will definitely be going back and highly recommend others to go here!
4 months ago Azizam Jessica
Wont even answer the phone. Hard to get business that way. Wont recommend
5 months ago Sammy Abebe
Derrick and Nicole are amazing!
9 months ago Tara Jost
They can work it out for you.
9 months ago Dan Hagerty
I gave 5 stars because of how nice Jodi and Michelle were and how good of a massage they gave, but recently I got one from Daric...and I told him to massage my neck but he only did one part of my neck... and my back and neck hurt after getting a massage from him, I felt rushed and it seemed as though he really didn't know what he was doing if I'm being honest . I prefer Michelle or Jodi they know what they are doing .
8 months ago Javon Blakey
The very best massage therapists!! I highly recommend My Time Massage!!
4 months ago Saint TUT
I think Jodi is amazing, She even asked how my back pain was before we've started, and the last time I saw her was about 2 months ago. I thank her for completely healing me before my deployment.
10 months ago Bernerd Cannavan
Amazing staff, super peaceful and calm vibes. Great place for my first massage as well one for my mothers birthday. Will defiantly be back and recommend to others.
6 months ago Vincent Bonilla
Wonderful all around!
3 weeks ago Mert YAZICI
I travel for work a lot and try to get a massage in most of the cities I visit. The massage I had with Daric is the best massage I have ever had! I can definitely recommend this place to everyone.
8 months ago Felecia Clemons
The best massage I've had in years! I love Nicole! She is very accommodating to your needs!
2 months ago Caleb Wallace
Nicole Grisham is the best massage therapist ever!!! I see her every Wednesday for 2 hours year round!!!! She is the best ever!!! I highly recommend seeing her, because of her my daily pain is tolerable. because of Her, I can be a proactive fun mom again and enjoy life again!!! I started hiking again!!! She has healing hands and her reiki has helped so much!!! She 1,000% helps with my miofacial pain, fibromyalgia, and many other chronic pain physical disabilities, I don't know where I'd be pain wise without Nicole Grisham, before I started seeing her I was given 2 years tops before I went into a wheelchair due to muscular skeletal disabilities, I have been seeing her for 3 years now and I am proud to say I'm still walking and hiking again thank god for Nicole Grisham she is the one you want to see 100%
3 months ago Dan Junis
Great experience, great massage, every time.
4 months ago Scot Titus
I see Jodi, she does a fantastic job! Makes me feel very comfortable.
5 months ago Caroll Nerette
perfect, they got me in near closing time. great message, not rushed!
5 months ago is cr
Excellent. Would recommend Jodi to anyone!
10 months ago Anna Tamir
Amazing massages there. I will definitely go again and again!
6 months ago Thomas Powell
Great massage for reasonable rates!
2 months ago Rachelle Conley
Nicole does a great job!
4 months ago Donica Blager
Easy to schedule and usually able to fit in same day -OH, excellent service and nationally certified therapists as well.
4 weeks ago Keith Neal
Been there 5 times and never have had a bad experience. Highly recommend
7 months ago Shelly Fitzgerald
There deep tissue massage help keep me moving.
8 months ago Kelli Wetsel
Really great ambience. Very friendly and professional.
7 months ago Pugs Pugliese
Awesome Everytime I go..
5 months ago Wendell Evans
It was what my sciatic nerve needed!
5 months ago Katie Harsch
The only place I will go. The best!
2 months ago Daniel I
Will definitely be returning
6 months ago Carlo Lee
Excellent service and quality. Been going here for 2 years.
10 months ago Die Schweisshelden
Love Nicole's ability to get my aches out.
6 months ago Chad Davis
Best massage ever.
5 months ago Suzanne Lewis
Love My Time Massage
10 months ago Pegah Abdollahi
I've been getting massages here for some time and Nicole always works out all the knots and tension of my problem areas.
7 months ago Blu Cullen
Great service and massages!!
2 months ago Victor Adrian
Amazing massages!
8 months ago Lyu Xiaolong
Very relaxing!
8 months ago Adomas Aleksandravicius
Everyone does a great job!!!
6 months ago Angan Vlogs
Love this place!!
6 months ago Braun C
Nicole is wonderful
2 months ago
Popular places from the category Massage spa