Costco Pharmacy
Pharmacy Costco Pharmacy, 1051 W Burbank Blvd, Burbank, CA 91506:
13 reviews
of users and employees, detailed information about the address, opening hours, location on the map, attendance, photos, menus, phone number and a huge amount of other detailed and useful information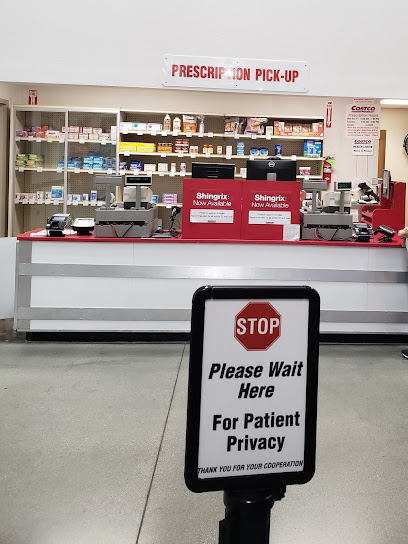 Address:
1051 W Burbank Blvd, Burbank, CA 91506
GPS coordinates
Latitude:
34.1854521
Longitude:
-118.3239125
reviews Express Kitchen
Thank you 4 the most delicious food god bless u an your love ones have a wonderful day.lindas .embras.
6 months ago Blanca Flores
I get most of my prescriptions here and they save me a lot. I like the people who work there and it is a big Costco on Burbank Blvd, near the Empire Center. You can get your RX without being a Costco member.
3 months ago Grace Noble
This is probably the most irresponsible, unethical, & uncaring pharmacy staff I've ever experienced anywhere in the world. They are unorganized, unhelpful, & unfriendly, they really could care less if they honor their word or you receive your medication for your particular medical condition. The pharmacist Tanya Mannino License #55094 has probably got to be the most unethical & flippant pharmacist I've ever encountered. I've had two encounters with her in the last month where she has gone against what was previously honored on the phone with the pharmacy & she denied today even knowing who I was. I doubt she would forget me after how rude & condescending she was to me the last time with her & one of her pharmacy buddies making jokes about me & the ID I brought which was requested by the staff the previous day. How low of a person & evil of a person do you have to be to make fun of someone with a seizure condition who needs their medication? But this is exactly how Tanya & many of the staff act. I lost my ID, so I called ahead to ask what they would need instead and they told me just to bring a debit card. Luckily, I had that. So I go to bring that down & when I get to the counter, the guy just laughs & asks me who did I talk to? I don't remember, I am sorry. So I wait 15-20 minutes before they tell me they cannot release the medication even though I have been going to this pharmacy for 15 years getting the same exact medication. You think they would have some record of that, right? So I have to waste 2 hours driving there & back to my house, but I remember I have my passport so I bring that. Then they release the medication. Like they don't believe it's me even though I have been going there for 15 years every month. Ok, so 4 hours wasted & I had to cancel on two of my therapy clients. I am a therapist. So I lose out on more than a day's worth of regular pay. I feel like calling & complaining & filing a small claims filing for lost wages, but I decide to give them another chance, and just figure they are having an off day... BUT NO... I go to refill my medication on the medication refill date the next month & the automated phone system says it will be ready Friday... I thank the Lord because I figure Tanya & the rest of the rude Saturday staff won't be working.. but I am too busy on Friday... so I have to go Saturday.. I figure things will be fine since the automated system says it will be fine & my doctor has told me that it goes by the order date of the last refill not the pick up date... I was cutting back on the medication in the months prior so I was late picking up my medication last month. So because I picked it up late, they refuse to give me the medication. I had less medication this month because I needed to balance out what I had been cutting down & because I was so stressed out from the last encounter with them & lost wages from work because of the pharmacy. I shouldn't be penalized for cutting back on medication which is what they want & then one month I go up mostly due to their rude behavior/interfering with my work. I am a healer, I do healing work all day long, & help people gain confidence, overcome trauma, & child abuse & I can tell you that this entire staff needs empathy training, critical thinking skills training, & deep subconscious healing. To make matters worse, the manager on duty at Costco - Luis - was also extremely condescending & rude. He wouldn't even let me speak. This man had absolutely no listening skills. The only person with listening skills was the first young lady "Ann" at the window but she was cut off by "Hung" & "Tanya" who conveniently covered up her badge & refused to give me her license number when I asked for it. When I explain to Luis that I could have a seizure if I don't have the medication, he says, "Do you want me to call the paramedics?" Is this guy insane? i said, I "could" have a seizure. Then he tells me I can go to Urgent Care. I don't need to go to Urgent Care when the prescription has been written. Incompetent & rude staff.
6 months ago Caitlin Sommer
Great pharmacy....always helpful and efficient. I am surprised someone below claiming to be a therapist rags on and on how bad they are. Really? IF things are so awful, find a new pharmacy! I love Costco and their pharmacy is always helful! Thank you All.
7 months ago donna willis
The staff here is efficient and knowledgeable. Have lived a few parts of town so I've been to a few different pharmacies... this one is a keeper. Had Rxs transferred from other pharmacy seamlessly.
4 months ago M Napier
Staff is unfriendly and unhelpful and it's expensive, especially for a Costco. I tried to get Nexgard and it was a days-long process which required me going in there twice and then calling twice, just for common flea/tick medicine for a dog. They advertise it on their website but they don't have it in stock, so they had to order it which then took another day and a half. Also, I specifically asked them *not* to enroll me in their text message system and within 5 minutes of hanging up I started receiving texts. Considering how bad they are at getting together basic dog meds, I certainly would never trust them with human medicine. Won't be going back.
3 months ago Lisa Georgalis
Pharmacy is OK, pain to get in touch with by phone. They have limited drugs on hand and often have to order medications. Pricing is very reasonable.
4 weeks ago Yves Champagne
Best pharmacy in Los Angeles hands down
9 months ago Rhonda McDowell
Perfect...efficient and quick.
9 months ago Sonya Gowtage
Great easy to deal with
3 months ago Brian Cylkowski
Outstand quality, prices, personnel, inventory...Period!!!
2 months ago Lisa Melanson
Oh my word the wait takes FOREVER!!!
8 months ago Jack Dawn
Horrible hours bad service.
3 weeks ago
Popular places from the category Pharmacy