Internet service provider Wisper Internet
Internet service provider Wisper Internet, 4743 Gateway Dr, Joplin, MO 64804, United States:
38 reviews
of users and employees, detailed information about the address, opening hours, location on the map, attendance, photos, menus, phone number and a huge amount of other detailed and useful information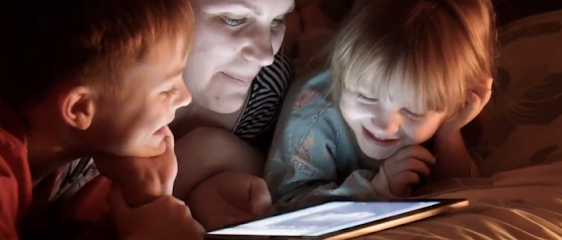 Address:
4743 Gateway Dr, Joplin, MO 64804, United States
GPS coordinates
Latitude:
37.0031494
Longitude:
-94.4736425
Location on the map
Reviews Danielle Pelaez
At first Wisper worked great, just a couple of problems. But now, problems everyday. I have to reset at least once a day and sometimes more. I'm getting tired of it not working. Thinking about changing my service.
1 month ago Peter Gould
Waste of money. Never works. If u wanna pay for something that is down all the time and never get the speed you pay for this is the company. I had them over 2 years cause never had a choice only company in my area. But now there is a new company so I'm done with this company .
5 months ago Kyle H
Inferior technology, LoS microwave transmitters... this competes with DSL or satellite Internet service, not with cable or fiber service. Think 10/15 to 25 down, 5 up, for $100 a month. Excellent customer service representative though, nice folks.
3 months ago Matthew Jaroszek
Absolutely horrible. We paid 99.99 a month for the last 6 months. We can't run a single smart tv and watch Netflix.
11 months ago Johnny Parker
I recently switched over from Viasat to Wisper. Wisper has delivered on everything they said over the phone! I have great service, it's not as expensive as other companies, I don't ever experience outages, the customer service is excellent, and the technicians that they send out are very helpful, respectful, knowledgeable of their job, and overall really cool. If you need good internet and they can service you, I highly recommend getting them over satellite!
5 months ago Norma Joslin
terrible customer service, terrible follow up. not for sure how they plan to expand the market they are in if they do not want to sell you a service. no one responds to emails, and if you are lucking to get a person they can not help you. you are a the mercy of the "rep assigned to you"
10 months ago Steve Hindman
Worst internet I have ever had 5g doesn't work and we have to run every thing on 2g and its just as bad called multiple times and just a machine no real help and when you do get real help they cant help and won't scedual a technical to come out
1 month ago Rohan Ellis
My router barely ever connects properly
1 month ago Tierra Burns
Paying for a plan and not getting the speeds specified. When I call to inquire as to why the speeds are slow there is either an outage or there was an outage and now they are "monitoring" I've even tried to upgrade plans but it seems that whomever I'm on the phone with doesn't want me to. Like it's too much work. The staff I've talked to are usually very nice just dont know what to do. I use this because it's my only option in my area besides an even worse company. I've left emails and voicemails and nothing gets fixed.
6 months ago Kyle Allard
Great speeds and customer service.
2 months ago Albreesha Culberson
Had service previously and wanted it again. Manager in Southwest MO done a survey and found out couldn't get signal where the dish was before so went to different spot in the yard and decided to go across the driveway and said we needed a trench to bury the cable and told me to give him a call when we were ready for services. I called him to get a survey of another part of the yard and now he won't answer. I tried calling the dispatcher and left messages with no answer or return call. I'm sick of them saying they will help out. Maybe after they see this and call me I might change this review.
8 months ago mikale townsend
TLDR: $99 a month is way over priced for 25mbs I dont normally do this. But after looking threw the website and after reading the reviews I needed to give my thoughts. I cant speak to the service as a whole but after looking at the pricing and the speeds there is no way i could ever recommend this service to anyone unless you have no other option. They are asking $99 for only 25mbs download and 5mbs upload. In this day and age that is insulting. For the same price i get 300mbs down with 50mbs up. Even though i hate my provider there is no way i could ever cut down that much. For anyone that maybe doesnt understand how internet speeds work 25mbs download speeds would be like trying to watter your lawn with an eye dropper. That said if all you plan to use the internet for is e-mail and maybe the occasional word document the speeds they are offering a next to useless.
2 weeks ago Jamari Davisjones
We are getting ready to move in 2 weeks and have left several messages and sent emails in an attempt to set up a service appointment, no response. I bet we will hear from them when we find a new provider and leave an unpaid bill for service at our old residence.
7 months ago Omar Guerra
Loved my old internet service till Wisper bought them out. Nice people but CRUMMY !!! Internet.
6 months ago Stephanie Jackson
The guys from Whisper came over last week, Got us up and running here at THE MANOR for our upcoming HALLOWEEN HAUNT SEASON!!! These guys were quick with the install, taking care of all our needs. They were easy to work with and extremely helpful. They got our LIGHTNING FAST WIFI up and running. and their follow up calls were very much appreciated. TOP NOTCH GUYS!!! We are happy to be neighbors with such a great company!!! THANKS AGAIN!!!!!
2 months ago Andrew Kind
Customer Service sucks! Very unprofessional and unresponsive!
9 months ago Marge Smoke
I love Wisper! Great service, fast speeds and response times. Tech team is very knowledgeable and thankful evening and weekend tech support.
9 months ago Ahmad Maarouf
Great service and very friendly staff!
9 months ago Christan M
Wisper bought out Video Direct in our area. Since then my service has been out more than once each month compared to Video Direct when it would only happen twice a year. What I don't understand is on a beautiful clear day the signal on my dish is at 3-4 bars and I'll have the worst latency or no service for over a day or two. This has been consistently going on since wisper took over.... Video Direct I miss you, please come back <\3
1 week ago Jaime Plumley
Our location was very iffy whether internet would work here. Thankfully, we came across wisper from a small advertisment along the road just before we purchased. We called them, they came out and stated we were in range of the tower, but it was close. We have temporary issues, just like every other internet service provider, but I'd say 99.9% of the time, no problem. If there's bad weather, what's an internet provider to do, control the weather? I think not. We are super pleased with our service for 5 years now.
3 days ago Richecade Doll
Had trouble setting up. They canceled the first time day of because of setting up a new tower, had issues installing the second time and said they couldn't do it. A manager came out a third time and got it working himself. I admire their persistence.
1 month ago Kirill Evgeniev
I am very happy with their amazing customer service.
3 days ago Senaid Kulasic
$59.99 a month for a speed that's 1/5th if what I currently have for the same price ????. Hard pass here.
1 week ago William Ford
Great internet service an customer service us awesome!!
11 months ago Conner Marston
Great customer service, however I do not appreciate being told that our location can be serviced and that we can schedule an installation, then when they come to do the installation, after I took a whole day off work just to be let down and told that they cannot actually service us.
3 months ago Ramone Raya
We first got Whisper about 3 yrs ago. They told us from where we live there was a tower less than a mile away and should have great service! And we did till recently. Our internet connection slowed way down. Couldn't do anything on the net. We called and they sent out a tech to move the dish around in case the wind had moved it. He came and went said nothing to us. But the problem was still there. We called back and they tell us all of a sudden we are at a poor reception spot and there's nothing they can do unless we want to pay to have a pole put up. For what we never needed one before. They weren't the nicest people to deal with either. Do if I could give halfa star I would!!
1 month ago Laura Steiner
Good price and service
3 months ago Chad Austin
Been with wisper for a few years now. I've only had my internet go out 1 time in about 13 months. Speeds are what I'm paying for, and I've rarely had a problem that wasn't addressed and fixed on the same day.
10 months ago Melanie Eisele
I am very impressed with the service and support I have recieved from this Internet service provider and I recommend them highly.
3 weeks ago James Whitehouse
Not very good internet always goes out
3 weeks ago Ahmed Mohamud
Service is extremely slow! Outages constantly! Definitely not worth what you pay for!
9 months ago Lawrence Siden
If it's your only option, go for it. They use radios to get internet to your house. Installation is expensive ($200) plus first month of service if you don't sign a contract! Seems to go down during thunderstorms often. Down time is too much for the price.(my opinion) It's not a perfect system but it is always getting better. Tech support has good hours now compared to 3 years ago!! They are helpful. Good latency (40-60 milliseconds) and steady speeds. If it is your only alternative to satellite then I say go for it.
9 months ago Carlotta Sanmiguel
Is it common practice to have to unplug the router every 3-12 minutes cuz the internet all of sudden decides to stop working? I pay $110 and some change a month for this? I don't have many options but the internet is something me and my family will have to learn to go without if this is how it's gonna be. We're having to use our Cell phones as hot spots..go ahead and cancel my service cuz I'm not giving you another payment.
9 months ago Dallas Furniture
Customer service is excellent. Too bad the internet isn't as good.
2 months ago michael hildenbrand
Performance lackluster. They do try to help with tech support, but it seems like they just do not have enough bandwidth for our locale. Better than dial-up. :-(
2 months ago Larry Peoples
I previously complained about them, but they heard my complaints and sent a crew out to personally check out service and find out what was going on. They fixed it and we are very appreciative. Thank you to them!
2 months ago Jennifer Medeiros
Whisper bought out our previous provider. Then stated they would be making upgrades. We went from having a great fast internet provider that we only have trouble with once, which was quickly corrected, to Whisper whose "upgrades" haves made our service about as good as Dial up. Along with that we have had plenty of outages and when we connect Whisper we can expect 2 things. 1st. Put on hold until they close and call is cut off with no return call and 2nd once we finally did get tech support to help we're greeted by a Whisper repairman who had no clue what to do. "It says your getting signal" but its not doing anything. I miss Rural Net
3 months ago Dion Steinz
only times i have problems with this IPS is the weather or when they are working on the network other then that i get what i pay for and can't expect much more from where i live "in the sticks". and Cody blaser goes out of his way to help the customers Review by: justin Arrowood, Jason Dornan
1 month ago
Popular places from the category Internet service provider