Wake County Detention Center
Prison Wake County Detention Center, 3301 Hammond Rd, Raleigh, NC 27610, United States:
24 reviews
of users and employees, detailed information about the address, opening hours, location on the map, attendance, photos, menus, phone number and a huge amount of other detailed and useful information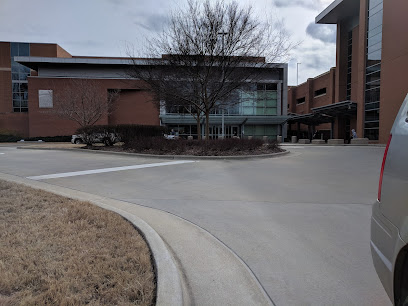 Address:
3301 Hammond Rd, Raleigh, NC 27610, United States
GPS coordinates
Latitude:
35.7342220
Longitude:
-78.6391340
reviews O Albano
The young was so nice on the phone. He help my heart to rejoice on the phone his voice was so pleasing.as if i could talk to him all the time .and neve get tried thank you. Darkell coward
10 months ago Patrick Shea
Took my cash from my wallet and put it onto an Access Freedom card which then siphoned all that money from my account with "maintenance fees" all the while I was unaware of any fees associated with it. Unethical, and unnecessary.
7 months ago natasha moore
This is the worst facility. They do not provide adequate food for inmates. And then once I bailed my loved one, I have had to wait 3+ hours. Worse than the DMV. They don't care about anyone's time.
9 months ago Devon Thrash
I have been in a few jails in a few states and this one is not the best nor is it the worst. It ranks up there though. I still don't understand how the food company gets away with serving half calories per meal to every inmate in order to get bonuses, but hey, we are dealing with the police department that chooses which crimes to prosecute and which crimes to make money off of.
9 months ago Catherine Turner
Great place. Temperature controlled, roof over your head, three meals a day. Don't have to work! stress free!
7 months ago Jesse Hunt
Food shouldn't be legally served. Barely edible. Understaffed. Slow process. Lol they cool people though. ????
11 months ago Karen Tuttle
Good, well run facility.
7 months ago Missy McCullough
Inhumane, lack of nutrition. 4 lock downs a day, powdered milk with 1 type of cereal every morning, even the canteen lady is nasty with the inmates,
10 months ago DebraLee Hawkins
It's jail so what can you say. I was locked up with a nice group of women thankfully. Some of the CO's were nice and treated us like humans.
4 months ago Robert Jung
The smallest amount of food posable. The most nasty food anyone could ever feed someone. It was vary clean. I was so hungry the whole time I was there. They don't feed people enough. I lost a lot of wight in there in a short time. They are vary slow on doing anything.
4 months ago Jesus Vazquez
So no stars = endangered inmates/staff abuse/prison rape... One star = excessive gang activity, unavoidable violence, racial tension Then there is this 2 star motel... That goes out of its way to make inmates lives more miserable compared to bordering jurisdictions... Violence is pretty tolerable even by jail standards... Unusual to see weaker inmates getting abused by others, inmates are pretty respectful to one another... They're also VERY HUNGRY!... I lost weight and I was really skinny to begin with... They'll only do canteen once a week, cost more, and have created situations as such : Person A has over 20 honey buns, over FIFTY soups (Rahman), and is essentially most powerful person in pod... If u thought your coworkers were sorry as hell, take look at these COs... Even the lady who seldomly delivers purchased books straight up SUCKS and your books won't be on time Several COs are classic Sociopaths... A very serious abuse/misuse of public money... Wherever they got THAT food... Was probably totally free, ain't nobody got time for that gross mess
11 months ago CHARLES OSBORN
If you like feeling less than human and being talked to like a dog or worse just ignored this is the place for you. If you are female and not gay the c.o.'s will pretty much ignore your needs while they play and flirt with the gay girls. Most degrading and humiliating place ever. Donnie Harrison and staff suck.
3 months ago Tina Anthony
Staff is always ready to lock them up.
2 days ago Suresh balachandar
They laugh at you when youre changing out and dont aim to help.... they aim to have ur bad experience as a humorous part of their day
1 week ago Javier Sanchez
my best friend he is in that jail and i hope he gets out because i love him so much and i do not want anyone to hurt him there his name is Qundure Benton i hope he gets out as soon as possible i want to come and face live again i do not want him to saty there its no goof for him
7 months ago Daryl Hernandez
An overall great experience
7 months ago sueljarnez stoi
Inmates are not receiving their mail including those from Churches along with Prayer Books that have been sent. To deny inmates who are seeking Christ and are in desperate need of prayer is appalling. There is no Chaplain at this facility either.
11 months ago Kitty Friedman
Just not a good place!!
9 months ago Mike Antici
My girlfriend I pick up Che is my life
7 months ago Thomas Shoemaker
no goo
7 months ago Letitia Lee
Best accommodations in the county!
10 months ago Harley Etienne
My niece said conditions where awful the things these officers and officials got away with borders on the wave of the country, radical racist is what I would say about them. This jail should be investigated I wish someone would call me about them I have a lot to say.
1 month ago Blessing Johnson
Staff left the phone off the hook for hours.
4 months ago
Popular places from the category Prison