Delaware Roofing & Gutter Pros
Gutter cleaning service Delaware Roofing & Gutter Pros, :
14 reviews
of users and employees, detailed information about the address, opening hours, location on the map, attendance, photos, menus, phone number and a huge amount of other detailed and useful information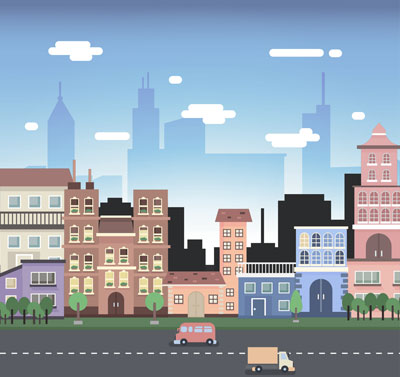 GPS coordinates
Latitude:
38.6800330
Longitude:
-75.4845140
reviews Abbas Haidar
Bill and his crew were absolutely outstanding. I would not hesitate one moment to recommend them to any friend that I had or anyone that asked. I certainly appreciate his supervisor OT he was on top of his men and did an outstanding job on my home. I truly thank them for all that they did. No mess everything cleaned up very courteous couldn't ask for a better operation. Thank you Bill
8 months ago Vanessa DeJesus
After researching various companies for a new roof in the Long Neck area, one company stood out, Delaware Roofing and Gutter Pros. They were highly recommended. I contacted them and received a quote in less than a week. The quote was reasonable and the price was in line for the area. I thought I would have to wait for a month to get scheduled, but Mr Fay contacted me stating he had an opening the next week. The complete roof replacement took only one day. I am very happy with the finished product and the cleanup during the entire job. I highly recommend Delaware Roofing and gutter Pros.
6 months ago Linda Suarez
Excellent work done in timely fashion and reasonably priced. They have done several roofing jobs in our neighborhood and everyone has been pleased
11 months ago Maxime Paul
I've had numerous work completed by the Delaware roofing and gutter pros ,including repair work, a new roof, and gutters and leaf guards they do quality work at a very affordable price. The response time is also great and they follow up after the job. Thanks guys
5 months ago Noelle Langmack
We used Delaware Roofing and Gutter pros for our roofing. They did an excellent job, and very good cleanup. They put new roofs on at least 10 homes on our street, and our neighbors are very pleased with their work. I highly recommend Delaware Roofing and Gutter Pros. They were on time and we were not inconvenienced by the equipment that they used to do the job.
5 months ago Richard Kingswell
Bill and his crew at Delaware Roofing and Gutter Pros did an outstanding job on my roofing and gutters. We were in need of a new roof and they came out and gave us a competitive quote on both the roof and guttering. We could not be more satisfied with the entire experience.
3 months ago PRAGATI SINGH
Bill and his crew did an excellent job on my roof. Everything went smoothly, they arrived when they said they would, and did a great job cleaning up afterward. The roof looks great!
5 months ago Martina Kugler
I am pleased to say that I had the opportunity to use Delaware Roofing and Guyter Pros on two occasions. First, I had a leak due to poor flashing on my front porch. Bill Fay sent his crew to come out to access the work to be done. I was given an estimate and agreed to have the work done! I also had 60' of seamless gutter installed as well. The work was done on time and the quality of the work was perfection!! Second, during a wind storm the back side of my roof was damaged...shingles's were flying all over the neighborhood...what a mess! I contacted Bill Fay and he sent a crew out immediately to do a temp fix to make me water tight before further damage happened. A few weeks later, after the insurance check arrived, Bill once again sent a crew to rip off the old shingles and replace with all new water barrier and shingles...yes...the entire roof was done in one day!! Thank you to Bill and his crew! If you want honesty, fair pricing, quality work and quality materials with a warranty...then give Bill Fay a call at Delaware Roofing & Gutter Pros!! ~ Debe V
3 months ago Josh Rogge
Not reliable. Never showed up to replace my gutter. I called 2 days and again the day before to confirm. No one bothered to return my calls. I drove from Washington, D.C. to meet them in Rehoboth. What a waste of my time.
6 months ago Jennifer Copeland
Excellent service and quality work. Friendly workers that maintained a clean work environment. Prompt registration of GAF warranty.
3 months ago TName S
Bill wanted to give me a new roof that I did not want/need. Just wanted a seal. He was to call me back with a quote for what I wanted and never followed through! Left messages, voice mail was full.
5 months ago Erin Terry
They do not stand behind their work. Once they are done, it is very difficult to get them back to answer questions or repair their work. Poor communications, a lot of promised but no follow through. Would not recommend them to anyone.
3 months ago Janna Laughon
Poor service, poor workmanship. I hired Bill to fix flashing around chimney, after he worked on it, it leaked continously, he would not show up when he set appointments, i called him 13 times to get the issue resolved. He never returned calls and never finished the work. Do not pay him before work is completed! Poor business ethics!
8 months ago Deepthi Lakshmi
Amazing job started on time and finished on time Thank you Bill
2 months ago
Popular places from the category Gutter cleaning service