The Waters Pike Road
Real estate developer The Waters Pike Road, 2239 Marler Rd, Pike Rd, AL 36064, United States:
50 reviews
of users and employees, detailed information about the address, opening hours, location on the map, attendance, photos, menus, phone number and a huge amount of other detailed and useful information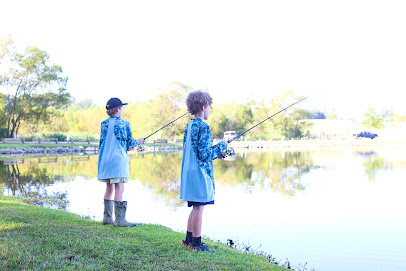 Address:
2239 Marler Rd, Pike Rd, AL 36064, United States
GPS coordinates
Latitude:
32.3392120
Longitude:
-86.0342420
Location on the map
Reviews Manil Shah
I have never experienced a more welcoming and pleasant neighborhood than the Waters in Pike Road!! When I relocated to the area in May 2018, my husband and I never really felt like we found our "home" until we bought our house in The Waters. Every neighborhood and community in the world has its ups and downs, but The Waters is full of kind-hearted neighbors who have welcomed us with open arms. I've also been blown away by the amount of giving and supporting that happens in the 'hood... new fundraisers for local people and missions every day. I've never seen anything like it.
1 month ago Jason Woodruff
Beautiful place to live! Sunsets, people and amenities are phenomenal.
7 months ago James Stevens
New Waters Realty is the best real estate company. They are #1 in my book. All the realtors and staff are very helpful. Their goal is to meet the needs of customers.
9 months ago Lexi Castaneda
Beautiful area, great amenities, friendly community. HOA was just too high for our pockets
5 months ago Kenny Carter
They have a good pool, good WiFi, and good food trucks.
6 months ago Bob Nord
The Waters is truly a magical place and we feel so lucky to live here! The sense of community is unlike any place we've lived before. Scenic views, great amenities, amazing people... it's a great place to make a life.
1 month ago Ekaterina Cuisinier
Incredible neighborhood. Welcoming and friendly environment, great amenities, and a world class bass fishing lake. The Pike Road Public School system is great. Excellent location for young families and empty nesters looking for a great neighborhood that is safe and has a great "sense of community" feel. Highly recommended for anyone relocating to Montgomery or surrounding area!
2 months ago Akshita Agarwal
This place is like living in a painting. Every day is beautiful and the neighbors are so very nice. The staff is incredible and very accommodating. We have to pinch ourselves every day to make sure we're not living in a dream. Come join us!
2 months ago Jason Matheson
I have lived at the Waters for two and one-half years. I find it to be a Wonderful community of people. It is beautiful, has amenities for everyone and quite a few events in the spring and summer. It is the best thing going in the tri-county area!!!
2 months ago Jessie S
The waters is a magical place to live. it is like a vacation everyday. The sky is brighter, the sunsets, stunning. The neighbors and loving and kind! Great place to have a home!
3 months ago Jussi Nikkinen
We LOVE life at The Waters!! The amenities, the beauty, the neighbors, the school, we love it all! Community events are always a great time, providing opportunities for neighbors to strengthen relationships. Life at The Waters is truly top notch!
3 months ago Roberto Velasquez
Imagine waking up to wildlife every morning and having a gorgeous sunset walk before bed every night. That is real life at the Waters! Not to mention the ease of access to H20 Café, Hole in the Wall Coffee Shop, Pike Road Schools and activities. It's a great life!
4 months ago kevin
Not welcoming, bad looks as you drive thru
9 months ago Ariana Hefner
The waters is a great place I love the neighborhood I love bringing my friends up eating at the cafe which is very good and fishing and hanging out by the pool the staff there is great at the office there very nice we have some nice residents and some rude ones but other than that great scenery and plenty to do and I feel safe living here
4 months ago Syed Ali
We have lived here for 12 years and can't imagine living anywhere else. Our neighbors are like family to us. Heaven on earth!
2 months ago Mario Reyes
2019 was an epic year! Love living at The Waters.
3 weeks ago Sean Johnson
Grateful every day to live in this beautiful, peaceful, kind community. The Waters truly is a blessing for my family.
3 months ago Walter Overby
I built my home at The Waters in 2006. The peace, tranquility and love I have for this amazing neighborhood is even stronger today than when i first fell in love with The Waters.
2 months ago mikale townsend
Great place to be. We've lived here since 2007. Currently building our third home in the Waters.
3 months ago Laura Weigler
Wonderful community with great amenities. Perfect place to raise my family.
4 months ago Marcin Buda
I was amazed when I first visited the Waters. It's like Mayberry. Front porches everywhere. What a neat place.
2 months ago Jacquelyn Farley
I have a friend who lives there, very nice!
2 months ago Robert Kudla
Just returned from vacation to visit my family at the Waters and realized that the neighborhood is like a beautiful vacation spot.
3 months ago Keith Leak
The Waters is a great place to be active and have wonderful neighbors to do life with. Not to mention the fishing!
2 months ago Shelli Johnson
Absolutely disgusting behaviour. I find the slaughter of those poor geese in no way acceptable! If removing them from their homes was unavoidable, relocation was still an option.
1 month ago Dakota Sechler
I got there every summer and I just want to come more because how awesome it is!
2 months ago okan oral
Perfect place to make cherished memories.
2 months ago Givago Oliveira
Very upset to hear about the murder of the geese. How horrible and selfish of you. To kill and remove living creatures just because you didn't feel like having them there: not even relocating them. DISGUSTING. I wonder how many geese lost mates or family.
7 months ago Ksusha Koshechka
IF YOU DONT WANT GEESE OR WATER FOWL, DONT BUILD LAKE. ABSOLUTELY APPALLING!!!! SHAME ON YOU!! I WILL BE GETTING MORE PEOPLE TO POST REVIEWS AS WELL!!!
2 months ago Lijoy Philipose
Amazing views and a great place to live.
2 months ago Krystal T
Beautiful place.
1 week ago Timothy Mullins
BIG THANKS TO THE WATERS TEAM! We finally got our dream home with their help. We are very endowed to have them as our realtor! They are the best! If we could provide him more than 5 stars, we would! We strongly recommend them!
1 month ago Lisa King
What a hidden gem
6 months ago Jack Kim
Great neighborhood with wonderful amenities!
3 months ago Jordan Gladu
An amazing place to live!!!
3 months ago Crystal Montgomery
As a first time homebuyer I had little knowledge of what was needed to buy a home, let alone in this Montgomery, AL. Really impressed with the one on one attention and level of service that The Waters team provided. We got an awesome house in a great area at a great price. We are very very happy that we chose you guys, thank you for everything!
1 month ago Laty Johnson
It's hard to put into words the energy and efforts the The Waters AL team gives. From the simplistic things to the knuckle down tasks it takes to buy a home in Montgomery, AL these days make them and their efforts so much more than anyone can expect. My several years of experience in dealing with real estate agents allows me to make this truly heart felt recommendation.
8 months ago Anna Kovalenko
Superb agents. Totally professional, smart, very organized and easy to work with. They recently handled the sale of my home in Montgomery, Alabama. I'd call them again in a heartbeat and recommend him whole heartedly to anyone looking for a really great house in Montgomery, AL.
7 months ago Ariadna Padilla
My friend referred The Waters to me when I considered to buy a home in Montgomery. They helped me to find a new home with beautiful neighborhoods. I would highly recommend The Waters team to anyone who is looking for a home!
1 month ago Sami Klein
The Waters AL team recently advised my purchase of my dream home in the Montgomery, Alabama. They extraordinarily professional, reliable, intelligent, and a good fiduciary. As a serious real estate investor, they understands numerous investment angles. Thank you, guys.
1 month ago JOSE Calderon
What a great neighborhood!!!
3 months ago Stephanie Wallace
Beautiful place...just rode through
1 month ago Suzanne Reid
Beautiful
2 months ago Jane Talbot
Friendly people
1 month ago Victoria Akhmetova
Nice community .
5 months ago Paul Summers
Beautiful neighborhood
7 months ago Lea Polch
Quality homes
7 months ago suzanne heinzman
Beautiful Place.
4 months ago Oleh Perevertailo
Great place for a family reunion and to live.
6 months ago Susan King
Wow. Most beautiful place in Pike Road
7 months ago
Popular places from the category Real estate developer