SEMI (Sports & Exercise Medicine Institute)
Sports medicine clinic SEMI (Sports & Exercise Medicine Institute), 2 Sheppard Ave E #601, North York, ON M2N 5Y7, Canada:
38 reviews
of users and employees, detailed information about the address, opening hours, location on the map, attendance, photos, menus, phone number and a huge amount of other detailed and useful information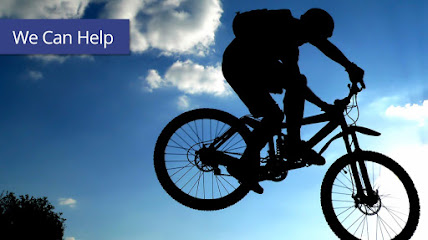 Address:
2 Sheppard Ave E #601, North York, ON M2N 5Y7, Canada
Website:
semisportmed.com
GPS coordinates
Latitude:
43.7623591
Longitude:
-79.4103628
Location on the map
Reviews Rosanne Young
I injured my back and it went untreated for a few months before Mr Timothy Lee started treating me. I had great difficulty performing basic movements and within a couple of weeks I saw signs of improvement. He was able to adjust the prescribed exercises throughout the pandemic in order to reflect the availability of amenities. Professional, personable, courteous and also affords you the space to workout to your comfort level. Overall, treatment was effective and a great experience within the building.
10 months ago Sarah Collett
When I had surgery to fix a torn meniscus in my knee on September, Matthew was assigned as my Physio therapist. Later on that year when I had surgery on my ankle, since I had such a positive experience with Matthew the first time, I went back to him for my Physio appointments. He is extremely patient and knowledgeable. Which is a big plus for me. I am a very anxious person and at the same time, very curious. I'm asking a lot of questions all the time and he is always amazing at answering my questions and also being extremely patient and so super nice when I have panic attacks. He's super kind and professional. I would also like to mention how kind the front desk receptionists are at this clinic. When you're there in person, or when you call them they're always so personable. great people.
10 months ago Joe Skelley
After injuring my knee while running, I was recommended to schedule an appointment at SEMI by a friend. From diagnosis to treatment, my experience was fantastic! The staff is incredibly friendly and knowledgeable, and the facility is pretty impressive! My physiotherapist, Timothy Lee, worked with me every step of the way to plan a route to recovery that would suit my goals and preferences. The result was that I became much more educated on how to condition myself to avoid injury in the future (i.e. stretches, exercises, training advice, etc.). And beyond that, I was able to recover much faster than I had initially anticipated. Overall, I had an amazing experience and would certainly recommend SEMI to anyone!
9 months ago David Wilbur
My first visit to SEMI was in 2018 and I had a very positive experience. So when I needed physio again it was easy to choose SEMI. I specifically requested Matthew because he is AMAZING ... very knowledgeable, professional, and courteous. He takes the time to explain everything and he listens to his patients. I had some concerns because of Covid, but after my initial visit they were put to rest. Matthew thoroughly disinfects the bed, chair, and pillow before every session. I highly recommend SEMI and Matthew!
11 months ago Stacy Breaker
I was referred to Adam by a family member. Adam was effective in my treatment. I suffered from tennis elbow. I was treated with a combination of massage, ultra-sound and exercises. The progressive exercises were well-paced and really helpful. Adam answered my multiple questions during the treatment. He tried to be accurate, and I was impressed by his sincerity. He is resourceful and professional. The assessment doctor, Dr. Stoddard was very knowledgeable and caring. His estimate of my recovery time 6-8 weeks, was confirmed by my physiotherapy with Adam. All the staff I met at SEMI were nice and helpful. I would return if I got another injury.
1 month ago Michael Kelley
Came to the clinic with a tear in my patellar tendon. I did PRP injections with Dr. Stoddard and Amanda. They were an amazing team, super attentive and patient with answering all my questions. Then I started physio and personal training with Adam. Adam has been so encouraging and attentive. I felt comfortable with him right away and he is extremely passionate about his work. He takes my mental health and capacity into consideration when working with me and assigning exercises. Overall, it has truly been a pleasure working with everyone at the clinic, including Lori, Roxanne, and Timothy.
2 days ago James Davila
I hurt my back last April and had seen 2 other physical therapists before trying out SEMI. By that time it's already been 7 months of living with limited mobility and chronic back pain. The therapist I saw was Matthew Lee, and he was fantastic. He took the time to explain to me why he thought I was in pain, explained to me why he chose to do certain stretches, and gave me easy to follow home exercises to strengthen the muscles that were weak and causing my other muscles to compensate. Over the 6 weeks of treatment my lower back pain was gone, and I was feeling better than I had been in months. Fast forward a year later, I woke up with back pain, and went back to Matthew. Again he was very transparent with opinions on what the cause of my pain was, and very knowledgeable on how to release my stiff joints. This time treatment was only 2 weeks, and he's equipped me with the knowledge and exercises to prevent future injury.
11 months ago RS V
Dr. Stoddard is a joke, plain & simple. He was condescending, rude and has no compassion. He stated that my injury was completely fine irregardless of what I told him or how I was feeling even when I told him I was limping. He should relieve himself of his "duties"
9 months ago Gabriella Engelbrecht
I was diagnosed with mild Bursitis in my knee, along with a suspected sprain of the distal LCL. I was given an appointment with Adam for the day after I called SEMI. Adam explained the diagnosis to me, verbally and by using a model of the knee. The explanation was simple and non technical. He gave me two treatments, one week apart, and gave me exercises to use at home to help alleviate the pain. I was very pleased with the treatment and Adam's explanations. SEMI has good procotols in place which allowed me to keep my distance from other patients and staff. Before my treatment, Adam wiped down all surfaces, including the bench, chair and pillow that I needed to touch. I would definitely recommend Adam and SEMI. Jennifer
5 months ago Calena Bates
Matthew at SEMI helped me recover from my shoulder injury very quickly. It was very demotivating to train and move but Matthew did a great job getting me back into lifting weights. Very professional and knowledgeable.
3 weeks ago susie si
My wife went to this place and people are arrogant. We were referred to this place by North York family practitioners. This place over charge without any reason. You ask them why and they scare you off. They diagnosed the ultrasound and recommended shock wave therapy which was incorrect diagosis. After the treatment nothing changed and we took ultrasound again and went with a different doctor and found a 4 cm muscle growth which was actual cause of the pain. We don't have 100% medical coverage. It was a waste of time and money.
3 months ago Susan Montague
Semi got me walking when the situation looked bleak. All staff are kind, professional and knowledgeable. Adam is an excellent Physiotherapist! Dr. Stoddard assessed my knee in minutes, after a year and a half of my knee declining under another physician's care. This clinic was recommended to me when surgery looked imminent. I am grateful this clinic was recommended to me. Thank you Semi.
10 months ago Omar Fawzy
I volunteered at SEMI for a few months for my undergrad and I had an amazing experience at this clinic. The staff were all very friendly and professional creating a positive environment for all. Tim, Corey, Ryan and all the other fantastic practitioners at SEMI go out of their way to make sure the patients are comfortable and well informed with every visit. Thank you for this amazing opportunity to gain experience!
10 months ago viet dao
I'd highly recommend Adam as a physiotherapist for anyone who is looking for a fast result ! His hands are miracle! He's highly skilled ,knowledgeable, focused and particulate. Thanks so much for all your care Adam!
10 months ago Jessica Cossin
Tim was awesome. He was very quick to pinpoint what my injury was and was able to get me back to feeling normal very quickly. Very grateful for the care he provided to me.
1 month ago Justin Morris
Tim is very kind and knowledgable
11 months ago TTV Gavin
I volunteered at SEMI for a couple of months during my undergrad to gain practical experience in the field of physiotherapy and rehabilitation. What makes SEMI unique is the community atmosphere, wherein staff, clients, and volunteers all work together to help the clients achieve their therapeutic goals. Tim, Carrie, Ellen and all the other physiotherapists truly go above and beyond to care of their patients. They are always friendly and strive to keep their clients happy and healthy. Thank you so much for the amazing opportunity!
10 months ago Clyde Wenger
The SEMI team lead by Dr Stoddard was outstanding in assisting me quickly and efficiently with a rotator cuff tendon tear. The assessment and subsequent PRP treatment was completed with efficiency and accuracy and by professionals who really know their stuff. I would highly recommend SEMI for anyone with a sports injury.
10 months ago K C
SEMI's location is convenient and easy to find. The vibe you get in the clinic is very welcoming and the staff are very nice. I've been having Adam as my physiotherapist and he's been very accommodating. He makes sure that you're comfortable and he's also easy to communicate with. Will definitely recommend to family and friends!
11 months ago Mariana Efthimiou
The staff at SEMI are all exemplars of what true professionalism and quality care looks like in their scope of practice. The staff are not only knowledgeable, but also very welcoming and accommodating in order to make sure every visit is a positive one. As a student, I had the privilege to see first hand what a patient-centered approach for care looks like and the impact they can have on their patients well-being. It is safe to say that you are in very good hands at SEMI.
10 months ago Victoria Wilkinson
Over the past year, Tim Lee worked on various different injuries I suffered from (knee bursitis, recurring tendinitis, tennis elbow,). I was always treated with a combination of methods to address my injuries and made noticeable improvement and recovery with each. Tim provided me with effective exercises and advice to strengthen those weak areas both in the on site gym and on my own. I found Tim to be professional and personable and will definitely return for any future injuries that may crop up.
10 months ago American Barricade
As a student at SEMI, I have had a great experience here so far. The staff are amazing, always trying to help the patients. They put health and safety first above all else. They approach injuries with care, and do an amazing job in describing the injury, and how to improve it. They approach injuries in various ways, and make sure that the patient is comfortable with it. Most if not all patients leave SEMI with a positive experience which speaks volumes about the capabilities at SEMI. Being a student, I have not only had a great experience here, but also have learned a great amount. Staff are always trying to incorporate the students if patients are comfortable with it. They make sure to answer all questions, and also to teach students at all available times. Would recommend SEMI to anyone with any injuries, and to students who are interested in this line of work. Nothing short of amazing.
10 months ago G Z
I have had a variety of sports related injuries. On and off I have received care from a number of different practitioners, with varying degrees of success and relief. Over the past year I have been coping with an undiagnosed health issue that has greatly reduced my activity level and mobility. As a result, I have tried a number of recommended physiotherapists with no success until I took a chance and saw new physiotherapist that was closer to where I lived. As result I met Trishna Kamath. Trishna is literally the best physiotherapist I have ever been under the care of. She is beyond a wealth of information, but more importantly she cares. I can personally say being a physiotherapist is not a job to Trishna, rather it is a calling. Trishna cares that you are in pain and wants to help you heal and guide you back to your active lifestyle. I have taken this time to write this review on the premise that you, the reader, are trying to figureout which physiotherapist to see. I can attest that Trishna is capable and competent and would be worthy choice to trust your physical wellbeing and rehab to.
10 months ago Bryne Broderick
My appointments with Timothy Lee were nothing short of wonderful as he was clearly well-equipped to handle my knee injury. He was thorough in both correcting my form for the exercises as well as answering the tons of questions I had. All this coupled with the fun conversations and Tim's genuine interest in his patients' recovery really helped to solidify my time at SEMI as being extraordinarily pleasant.
9 months ago Mike Pointer
Big thanks to Dr. Corey Hofkirchner who worked on my son's sports injury. We've tried a lot of doctors, chiropractors, physiotherapists before going to him. He made a big difference. Very knowledgeable and professional. Thank you!
9 months ago Jennie Calixto
Great place - clean and lots of good physio's there.
1 month ago Cory Chromcak
I'm very satisfied with SEMI and Dr Douglas Stoddard, I heard about him from a friend and went to see hime twice with a year apart on two different issues of my back pain and then hip. He could easily prescribe physiotherapy and treatment follow ups in the clinic which I was expecting and ready to do but both times he suggested other quick treatment and care that I had to do it out of SEMI and it worked. My issues were severe and I had seen many other doctors, chiropractors and clinics here in a Canada and in USA, although some were good too but Dr Stoddard is by far the best, I'm well now and I owe him a big thanks. He is very knowledgeable and honest, he is also a pleasant doctor that you would want to go back to for your related health issues. I am planing to go back to SEMI with my daughter for possible knee injection on our torn meniscus.
9 months ago Derrick Geer
Had ankle pain from an old injury which prevented me from playing badminton. Adam was very knowledgable and attentive. He gave me the right amount of exercises to fix my problem within a few visits. Great experience.
3 months ago Sergej Salyzin
I am very pleased with the results of my physiotherapy sessions at SEMI. Adam Szwed was my physio and his treatment plan worked excellently. He is very professional and personable. All of the staff at SEMI are very friendly and SEMI's location is very convenient. I highly recommend SEMI's services.
9 months ago geeta aggarwal
From an outsiders perspective, I noticed that Dr. Douglas Stoddard is extremely rude to his staff which has resulted in high turnover. Very Unprofessional. do not recommend.
9 months ago shawn wescott
So its pretty clear to me that my 2019 running season has been ruined before it even started... In my last visit with Timothy Lee at SEMI physiotherapy in Toronto before I left for Lake Louise, he had the bright idea of stripping my plantar …
9 months ago Mouse
Very bad experience , Purely commercial. I asked for acupuncture and massage for shoulder pain they booked a physiotherapy. location itself bit confusing for the first timers and we went 10 mins late. the physiotherapy spent most of the …
11 months ago Ryan Steele
Dr. Stoddard is very experienced and caring. He really takes time to carefully listen to his patients and looks for an optimal solution. While other ortho specialist were pushing my husband for a knee surgery, he knew all he needed was an …
1 month ago Stephanie Pare
SEMI sports clinic is a very organized and well run business. As a co-op student in this placement I've had the opportunity to learn the different ways injuries are treated.Each staff member at SEMI creates an amazing bond with their …
5 months ago Stephanie Schaefer
My tennis elbow was treated by SEMI physiotherapist Ms May Liu. She was thoroughly professional, focused on the patient and provided some very effective strategies to reduce the pain and the injury (from tennis) on my right forearm and the …
9 months ago Shane Dekle
Truly amazing doctor and staff, fixed my back, neck, shoulder, knee, wrist, and ankle over the past 22 years. Now I'm going back for PRP injections for a turn tendon in my elbow. Only trust Dr Doug for the past 22 years. Won't go anywhere else.
1 month ago Abbigail Grey
Tough place to find if your not from the city. Went here for compartment syndrome testing. This place is great! Very friendly staff, and very professional. Highly reccomend.
9 months ago Gerbildral
I had a decent experience with the sports medicine doctor at this clinic. However I found the front desk staff extremely unaccommodating and unprofessional. It was very difficult to book appointments with them, they would often not return …
9 months ago
Popular places from the category Sports medicine clinic