CarMax
Used car dealer CarMax, 765 Brook Hollow Dr, Shreveport, LA 71105, United States:
141 review
of users and employees, detailed information about the address, opening hours, location on the map, attendance, photos, menus, phone number and a huge amount of other detailed and useful information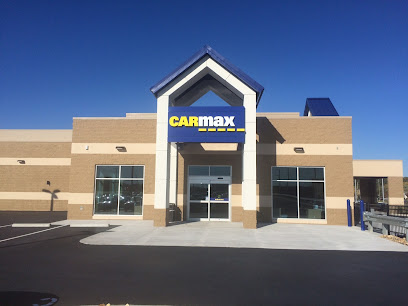 Address:
765 Brook Hollow Dr, Shreveport, LA 71105, United States
GPS coordinates
Latitude:
32.4174182
Longitude:
-93.7242092
reviews Susan Remski
Best car buying experience I've ever had.
9 months ago Dean Hill
Best car buying experience I ever had. Everyone from the first call to the final sale were friendly and very helpful. Excellent service and hassle free. They seemed they just wanted to make you happy and find the right car.
4 weeks ago Matthew Gray
First trip was good, had an appointment and after waiting 30 minutes past appointment time I asked how much longer and was told at least another 30 - 45 minutes, so we left. After we got home I called called to complain about the service or lack of, I was asked if we could come back this week because they wanted to earn my business. Second trip was much better, after we got there we were seen rite away.
3 weeks ago Becky Kneeland
I would recommend CarMax to anyone looking for a new vehicle, because it us the best thing since sliced bread!!! The first car that I had transferred to CarMax really wasn't what I wanted for the amount of money I would be paying for it!! The employees were very helpful and patient with me, and I purchased the second vehicle on February 23rd and I love it???? CarMax is where I will be buying cars from now on!!! My appt. was at 11:00 and I was driving away in my new Chevy Equinox LT at 1:30!!! It doesn't get any better than that!!!
3 weeks ago Zachary Curtis
Very professional and gave me a a better deal than we expected on our car. Hated to see her go but hope someone will enjoy her as much as we did.
9 months ago Ronnie Riddle
We found the exact same Cadillac CTS Luxury at CarMax that our local dealership had in his showroom. $16,000 Cheaper. Happy we shopped CarMax!
1 week ago Mary Mclaughlin
I wish I could leave 0 stars. Terrible customer service and never answer the phones when trying to call. The vehicles are not worth what they asking for it. Day 31 of the 30 day warranty and the truck has broken down and they say they do not have a service tech in order to repair it. Save yourself the time and energy in the long run and just go to a reliable dealership.
4 weeks ago mandy kjeldsen
My experience with Car Max was great, so far. The purchasing process was less than an hour tops. But my car had a recall, they sent it the shop immediately. I Love my 2018 Camaro.
3 months ago Angel Salas
It was convenient and easier than expected! Would 100%recommend.
2 weeks ago Lu XY
Completely impersonal, unimpressive, and stressful experience. "Sales persons" do not care about the buyer and are unwilling to do any sort of work for a sale. Very hard to do business with, especially if you secure outside financing instead of using their ridiculous in-house financing. Phones do not get answered at this location. My bank and I tried to call for nearly 6 hours before reaching someone who could "help" us. Even Carmax Call Center (who you get if you call their automated line and ask to speak to someone) was unable to contact the store directly or reach the salesperson via email. Definitely not a "stress free" experience. If this is "the way car buying should be," count me out. Will not do business with again.
4 weeks ago Matthew Whitty
Everything was great from customer service to getting a new car. Mrs. Debra was very pleasant to work with.
1 month ago Hayley Geiwald
I waited for 3 hours when I went to Carmax just to be talked to! I ended up buying the car I was there to look at but I only had it 24 days and air messed up in it and they told me to take to my nearest dealership because the Shreveport location does not have a service center my car has been at Chevyland since Tuesday morning it was fixed on Wednesday morning. I still don't have my car and it is now Thursday afternoon because I cannot get CARMAX to pay the bill. I am very dissatisfied with Carmax
2 weeks ago Cindy Strong
My brother bought me a car from carfax Before I got home check engine light on.i live about hour away.took it in ignition coil had to be replaced Had to take it back k 2 more times from dec. Thru feb.I went on to talk about a situation and was to k d they would be sending a check.Thay was 2 weeks ago.No check and have been trying to reach them on for week and a half.Never can get anybody.
2 weeks ago Winston Tate
This was the Best Car Buying Experience i ever had! Customer Service is Awesome ! I'm enjoying my 2017 Honda Accord ????
1 month ago El Revelador
Second vehicle I have bought through CarMax online. The picking it out and up was easy and simple; no hassle, great selection, competitive prices, product was exactly as described and pictured, people friendly as always. Will continue to shop with CarMax.
3 months ago Ashley Wohlers
They sold my fiancé a car without having the title to it, so now he can't get the tags for it & are doing nothing to fix the issue. The front desk lady is RUDE AS HELL & hung up in my fiancé's face after a week of him calling, trying to get them to do their jobs. Don't waste your time, buy your car somewhere else!
4 weeks ago EL Marie
Wait was long but so far so good on buying my 2000 Nissan pain and putting it. Towards down payment
1 week ago Adnan Zaidi
Everything was great until they I got the car. It was half washed and the interior was dirty. The offered to pay up to $30. if I go get it detailed. Details cost $70 to $80 dollars. I did it myself.
4 months ago Christina Truelove
This place is horrible! I arrived for an 11am appt. at 1030am. Checked my reservation email for instructions only to see the car had sold. I called and was told the same thing. Since it was early, I got out and decided to walk the lot. Realized the truck I was there to see was actually there but they had it listed as the wrong color. I didn't really like it but saw others I was interested in so I went inside for my appt. The lady at the front desk was very uninterested. Although there was a screen up for Covid-19 protection I was told to step around her desk because she couldn't hear. I had watched her do this with the people in front of me as well so what really was the point of the screen. She took my name and told me to sit down wherever. I literally sat there and watched a few salesman with other customers but a majority of them had no one and leisurely relaxed on counters talking amongst themselves with no regard for the customers waiting and let me tell you there was more than a few. I sat there for as long as I could fuming and finally left. They called me at 1 in the afternoon to tell me that they were finally ready to see me. I told her she couldn't be because my appt was at 11am and I left an hr. ago and no one cared.
4 weeks ago Frank Moceri
To Busy and the wait for service is to long even when having an appointment you still have to wait an hour to be seen.
11 months ago Vanessa Garcia
Awesome experience! A fair value for my trade in! Ron Reed was great! APR was higher than I liked but, considering the quality of car that I got, 2018 Toyota RAV4 XLE with less than 5K miles, I can live with it.
4 months ago Noah Neal
Selling my vehicle at CarMax was very easy. Overall it took about an hour and a half. The staff were all friendly, and I believe we were given a fair deal.
9 months ago Matthew York
My experience at CarMax was AMAZING. I wasn't pressured by anything, ask for Debra, she made my experience smooth, convenient, fun and it wasn't a long wait time, she actually waited on me on my down payment of course with the manager permission ( Will). I will definitely go thru CarMax again and tell others, which I already have LOL. LOVED THE EXPERIENCE THERE, SHREVEPORT LOCATION, and I was shocked because, i felt Shreveport people were/are rude, but not the ones encountered that day! Love Will and Debra ATTITUDE! ????????
5 months ago Lee Schmitt
I enjoyed my service at Car Max and im driving my new car right now and loving it ❤
4 months ago Jeandro Ferreira
The sales staff and my sales person was great. Very friendly and helpful. The purchasing experience was very nice. The car, however, came with dried sap (turns out it was acid rain stain) all over the windows that I thought I would be able to get off but this stuff is really baked on there good. I've tried many things but no luck yet. Yesterday I noticed the car came with no spare and no jack(the new cars, some are opting to come with a tire kit in place of a spare, I was not aware of this however, it was still missing the lug wrench for removing tires). I should have checked that myself I guess. The day I bought the car, the tire started going flat because there was a tiny hole on inside of the sidewall they missed. When I took it to Honda to get the tire replaced, carmax paid for the replacement the next day. Honda mentioned that the car was misaligned as well. The Carmax 1,000(actually 125 point I think) point inspection may not catch things like this for whatever reason. Look it over good before you buy. (Update: I changed from a 3 star to a 4 star because despite the issues mentioned above, after a few weeks I've finally been able to get these items repaired and Carmax covered it. So there was initial frustration and inconvenience but they made it all right in the end.)
4 months ago Brianna Govig
Quick and easy way to sell a vehicle. I got a better offer than expected. Great experience
8 months ago Bobby Wilson
I had a good experience with Carmax. I actually had to switch out vehicles because there were some features on the 1st vehicle that did not fit my family's needs. There was no hassle with the return and swap. I would recommend Carmax services.
7 months ago Cliff Conner
Horrible customer service. Walked in got greeted rudely decided just to turn and walk out. Good thing didn't waste my time there and won't be back.
5 months ago Diana Heim
The experience was okay but too elongated. Due to covid I suppose. 3 stars because a 2018 Dodge should have Bluetooth. It doesn't.
3 months ago byron livermore
I love Carmax its my favorite place to buy my cars
3 months ago Brooke Buckland
This was my first and only experience with carmax never again will I even attempt to buy anything from them
1 month ago Betti Green
Quick and easy process to sell my car! I got three different offers from different dealerships, and they were the highest by far. Facilities were very clean and they were taking proper COVID precautions. Very good about communicating and confirming appointment. Would recommend.
11 months ago Justin Salamin
My experience with Carmax in Shreveport was fantastic. The staff is awesome, helpful, and professional. My vehicle came from a Carmax in a different state. It had a couple of problem areas once it arrived,(cosmetic)and Carmax Shreveport stood behind their words and repaired it no questions asked. This was the first used car I've ever purchased. I love my Grand Jeep Cherokee! All previous car purchases have been new. Do not hesitate to purchase a vehicle from this dealership. Deb was my sales person and she's awesome. Customer satisfaction is definitely guaranteed.
5 months ago marina tosheva
The people are so nice here!!.. Thanks CarMax❣️
3 months ago Henry Kobelski
Easiest time ever buying a car! My only complaint was car not very clean.. had hard time seeing out windshield ????
7 months ago Klajda Buzali
Love the No-Hidden prices! Friendly and Amazing Customer Service!! Trusting and Above & Beyond Salesman ~ Cameron Briery is ths one to ask for!!
3 months ago Elijah Lagreze
I adore my new car from CarMax. With the quarantine I did not think I'd be able to shop for a new car but CarMax made it easy. I handled everything over the phone and was able to pick my car right up at the dealership after my test drive. Thank you CarMax.
3 days ago Dewara Raja
Up to the point where we were supposed to come in to test drive the vehicle, everything went smoothly, from the transfer, trade-in evaluation and all the notices and texts about appointment time/date, etc. We arrived on time today at the Shreveport location, about 2 hours drive from our location. We drove in our Prius with 249K mi, all prepped up for trading in, and with liability insurance (our insurer recommended this coverage level due to the high miles). We do have full coverage on our 3 other vehicles. We did have spare cards but did not carry any today (spoiler alert). I was told I won't be able to test drive the vehicle because my Prius only had liability coverage, but I did tell Vilma (not her real name) that I had full coverage on my other cars. She called State Farm to clarify my coverage, which I already told her it was liability only. At this point, I had a sense that Vilma wasn't keen on helping me out. I had the Prius pre-appraised and already had an offer and she asked me if I still owe anything on the Prius. I told her I already answered these questions and she responded that it is the first time she has seen the car. It appears the central office is not communicating at all with the local office? Back to the no test drive debacle: she said sorry but did not attempt to provide any options for me. I told her I didn't know about the policy - had I've been made aware of it through one of the texts or emails, I would have brought all 3 copies of those cards (will that do? surely they will not want me to have somebody drive a 2nd vehicle with full coverage). I think she smiled behind her mask. Not sure. Well that did it for me, I decided to go shop for a new truck instead.
6 months ago Rich Ayers
The. Most. Horrible car buying experience EVER! Store has no direct numbers, zero coding service. Takes your money and will not deal with you again until you drive up there. Management is horrible. Pay extra and save yourself the headache
8 months ago Victoria Evans
The whoole staff was friendly and attentive . I worked with Cameron and the whole time he made it seem painless. I didn't get the truck I was looking for originally, instead of trying to sell me something I wasn't looking for, he found an even better truck with better mileage and a better deal. From the transfer fee to the associate that helps set up an appointment for you, it was professional, convenient, and not once did I feel like a customer. You looking for a new car without dealing with hassle in the process, this the place.
1 month ago Zaid Mashagbeh
This is my second vehicle purchase from CarMax and I am blown away each time by their kindness! I love the fact that the car buying procedure is TOTALLY different from normal dealers. Car Max also puts an additional warranty on every vehicle they sell called MaxCare. I still own both vehicles purchased from CarMax and I wouldn't change a thing!!????
2 months ago Mike Occhipinti
My experience with CarMax was awesome. They were so very friendly and have such good patience with you over the phone. I will definitely recommend. I'm so enjoying my vehicle.
4 weeks ago Hyeonwoo Cho
Best way to buy a car! Web site allows for all the research that can be done before actually seeing a car in person, with lots of photos and data. Everyone I dealt with was responsive and gave me his/her complete attention. It was most helpful knowing the price wasn't going to change and that if I wasn't happy with the vehicle I chose, there was no pressure to buy it. The team worked with me very well with the financing, answering all my questions so there were no glitches in that regard. One area where we could have had better communication: I asked if the car would be ready when it was scheduled to be picked up, and no one answered that question directly. Turns out it wasn't, but solutions were found. Thanks to those who made arrangements with a local provider for new tires. Some cleaning was still needed on the interior, but it wasn't much and I understand that the shop was short handed that week. Melissa Stewart was pressed into service so the paperwork was done that day. I would not have gone through with the purchase if I'd had to come back another time. Then there was a problem with picking up the title. I thought it would be ready at the end of the week and made plans accordingly as the car had to be taken to another state for registration. Again, Melissa Stewart went to extraordinary effort to obtain the necessary paperwork from the DMV. I'm very happy with the car, and can't thank her enough for making it happen. Thanks to everyone at the Shreveport CarMax dealership. I would definitely recommend your services to anyone who asks.
1 month ago Peter Lehmann
The entire process from start to finish was so simple that I kept thinking this cannot be that easy. But it was! Wonderful experience with the process and customer service employees both over the phone and in person. Excellent car selection and quality. Extremely happy and will consider Carmax first for all future car buying needs.
11 months ago J G
The CarMax Team in Shreveport made our experience VERY enjoyable. We will ONLY shop at CarMax now!
6 months ago Vonda Saulsberry
It was really exciting customer service was great friendly people make you feel at home they really treat you right would recommend trust me.
9 months ago Steve Alwart
I purchased my car about a month ago. This was the best experience that I ever had purchasing a vehicle. The whole process was so easy from start to finish. The staff was friendly and courteous. I am still smiling when I think about my interaction and purchase from Carmax. Thank you Carmax!
10 months ago Casey Jones
CarMax makes it easy to ship, test drive, & purchase online. I scheduled the transfer of a vehicle from one store to my store for FREE. Did all the pre-work for purchase approval before going to the store for my test drive. Scheduled an appointment online for a test drive. Went to the store for the test drive and left with the vehicle faster than any dealership. CarMax does it RIGHT!
1 month ago Erran Long
They were very unorganized...sales reps had no clue on what they were doing...made 3 trips to get a vehicle... every time we got there, there was always something else...even after calling before to make sure we brought everything we needed!
7 months ago Robert Usher
My car was not washed ar the time of delivery. No inspection sticker on the car at the time of delivery. Other than that I was satisfied al in all.
9 months ago
Popular places from the category Used car dealer